Top posting users this week
2>
Rating
Language 2: Swearing is generally permitted. However, the language cannot be used to severely abuse.
Sexual Content 2: Sexual content is permitted. References and writing about genitalia and sex acts are permitted, but explicit detail is not. Fade to black, or use the dotdotdot rule. (Let's keep it PG-13.)
Violence 2: Graphic violence is permitted. Explicit description or in-game narration violence is allowed.

Despite these ratings, keep in mind that there is a limit, and you should not cross it just to garner attention. Also, resorting to curse words is also like adding senseless fluff to your posts.
License
Some rights reserved. This forum, and all of it's content, is licensed under a Creative Commons Attribution-NonCommercial-NoDerivs 3.0 Unported License
Disclaimer
Superhero RPG does not own any content written or distributed by Marvel or DC Comics. All of the content referencing to Marvel or DC belongs to its rightful owners. Superhero RPG does not claim rights to any materials used such as Comic Book, Movie, or Video game character images.
Superhero RPG does retain the rights to any and all posts made by the original authors that are a part of SuperheroRPG.

Copyright © 2008-2022 by Chellizard, Spirit Corgi, and Pain. All rights reserved. No part of this website may be reproduced or transmitted in any form without the written permission of the author or the Site Owners.
I'm trying to start a quest with Yumo.

Basic description-
The day was going well but it quickly took a turn for the worst. This happens after the arc with vexus so the world is still recovering from the attack. Yumo's brother has found out his location and is now going to start an all out assault. Not only does he attack yumo but he attacks all over the world in one go. His main objective is to revive the demon queen, their mother's mother, and brainwash her into destroying the human race.

Places to take place:
General countries around the world
Demon realm

Planned objectives:
Stop initial invasion(during this fight everyone within the thread will be teleported to the demon realm and in the vicinity of one another)
Find out where they are
Find the hide out of Yumo's brother
Stop Brother from reviving Demon queen
Stop the Demon Queen(If you don't stop yumo's brother)

Their will be a set amount of posts that you need to finish Yumo's brother in before the queen is revived.

If anybody has any suggestions or would actually join this just post it here.

creator

Posting Master





Status

:


Quote

: "Insert Quote from Character Here" or etc.



Warnings

:


Number of posts

: 495


Age

: 25


Registration date

: 2013-09-18



____________________________________________________________________________________________________________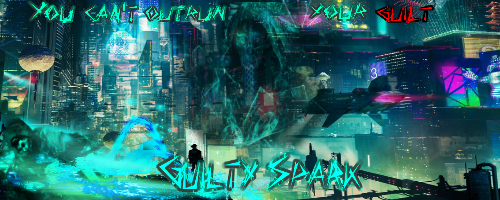 Zodiac

Mega Poster!





Status

:


Quote

: "Killing never takes a villain out of this world...It just replaces them."



Warnings

:


Number of posts

: 643


Age

: 25


Job

: Your salvation through destruction.


Humor

: [19:13:20] @ Forceaus : The racking of sperring skirrs means you rack disciprine


Registration date

: 2013-08-18



---
Permissions in this forum:
You
cannot
reply to topics in this forum