Top posting users this week
2>
Rating
Language 2: Swearing is generally permitted. However, the language cannot be used to severely abuse.
Sexual Content 2: Sexual content is permitted. References and writing about genitalia and sex acts are permitted, but explicit detail is not. Fade to black, or use the dotdotdot rule. (Let's keep it PG-13.)
Violence 2: Graphic violence is permitted. Explicit description or in-game narration violence is allowed.

Despite these ratings, keep in mind that there is a limit, and you should not cross it just to garner attention. Also, resorting to curse words is also like adding senseless fluff to your posts.
License
Some rights reserved. This forum, and all of it's content, is licensed under a Creative Commons Attribution-NonCommercial-NoDerivs 3.0 Unported License
Disclaimer
Superhero RPG does not own any content written or distributed by Marvel or DC Comics. All of the content referencing to Marvel or DC belongs to its rightful owners. Superhero RPG does not claim rights to any materials used such as Comic Book, Movie, or Video game character images.
Superhero RPG does retain the rights to any and all posts made by the original authors that are a part of SuperheroRPG.

Copyright © 2008-2023 by Chellizard, Spirit Corgi, and Pain. All rights reserved. No part of this website may be reproduced or transmitted in any form without the written permission of the author or the Site Owners.
Page 2 of 2 •
1, 2
Got him!!  

Frontline couldn't help but let out a sigh of relief as he felt the fist connect, colliding with Fausts face, and even with his superspeed, the villain couldn't react in time to negate the power behind the blow. It was all the hero needed to end this fight, as he put enough power behind the blow to knock out the villain, given what his previous attack had done.  

"A good attempt."

"What!!?" Frontlines eyes grew wide, as he felt his fist stop short of knocking the villain off his feet, and even being pushed back, as Faust straightened back up. In shock, he didn't see the counter punch, which dug into his gut like a drill, knocking the very air from his lungs, and forcing him flying back, crashing into a stack of crates.  

Where did this sudden strength come from? Was he faking it before, trying to lure the hero into a false sense of security??

Either way, Frontline clenched his fist, as he lifted himself out of the broken crates, his eyes immediately locked onto Faust. "I already told you..." He dashed forward. "There's too much at stake to walk away."  

From his previous attempts, Frontline had learned a few things. First being, this man was much stronger and tougher than he had let on earlier and was going to be a challenge for the young hero.  

The second part, and the most important part, was that he was adamant about not letting anybody get to the bomb.  

As Frontline got near, it appeared he would be trying for another frontal assault, his right fist pulled back, preparing to give a superman punch.  

However, as defenses would most likely go up, or the villain would brace for the blow, readying his own counterattack, Frontline suddenly shot up into the air. Flying over Faust, he dashed for the top of the stairs, glancing back briefly, before disappearing down the lower levels, making his own way to the bomb.  

What was Faust to do, he could easily subdue Shuriken, but she was slippery fighter, and Frontline was fast.  

If he stayed to finish her off, he risked the bomb being destroyed.

ProwlerKnight




Number of posts

: 57


Registration date

: 2022-01-29



Chie ran full force the second she was back on her feet, and for a moment victory was in her clutches. The stairway was her salvation, years of parkour would make climbing them a sinch. Unfortunately, Chie had celebrated pre-emptively and she barely ducked the hammer as she heard it whistling through the air. To make matters worse, in a blur her adversary had caught up to her and was standing before her menacingly. She had heard Frontline hit him, the shockwave was intense, yet here reaper was, acting as of he was playing a childish game of tag. If even that bulldozer of a man couldn't make him flinch, Chie wasn't sure she could hurt him at all.

Instinctively her fist curled up and flung forward at his chest and all the momentum of her break neck speed clambered into his chest to no avail once more. Her wrist was in pain from the blow, Reaper was built like a brick wall!

Reaper's gaze fixed on her and Chie was frozen in fear for the first time. She had dealt with unkillable hooligans, gun toating goons, and inhuman mutants her whole life yet Reaper's eyes truly struck terror in the young heroine. For all the composure he kept, she could tell he had an unmistakable glare of murderous intent. Her legs trembled as his hammer readied and she faltered as his words trailed off in her head. Maybe she should surrender, at least then she'd be able to help evacuate.

Another Woosh of wind flew by her and Chie got the faintest glimpse of Frontline abandoning his plan in favor of a race to the finish line. At first she was furious, it seemed so cowardly to leave her behind. Then, she realized he opportunity he was seizing. Quickly dropped low, swinging her leg at Reaper's own in a fast and desperate sweep. She just needed to buy her companion a little time. Lord knows he was faster than her.


After her leg sweep, Chie tucked and rolled backwards, ready to dodge an incoming attack. Reaper may he fast but she was ready. She just needed to survive.
"Fine then! Deal with me first, if you're man enough" she said as she rose back up, though her voice was quakey and hoarse.
____________________________________________________________________________________________________________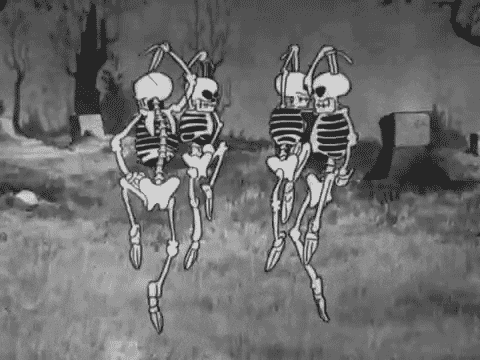 Remember: You are awesome!

SicilianDragon




Status

:


Quote

: "Fortnite battlepass, I just shit out my ass"



Warnings

:


Number of posts

: 22


Location

: Area 51


Age

: 22


Job

: Cook


Humor

: Dark and gross


Registration date

: 2022-07-04



The ground beneath Faust crunched as his feet buckled down against it. Faust had chosen to block to punch Frontline threw his way and while the pain was minor, not nearly enough to stop him, it had enough force to cause the ground around them to fissure from the impact. The residual force from an immovable object against an unstoppable force.

That was good. This was good.

This was exactly what he wanted. It was why he did the job. Job wasn't the right word for it either. Villainy was more of a passion for him. Sure, it paid the bills, but at the end of the day… this kind of thing…it made him grin. It was wide and unsettling. His eyes were the same. They welled with that strange mix of mirth and excitement. It had been too long since he had a power like this, and even longer since he had engaged in an intense fight.

And then all at once the expression, those feelings, all drained from him as Frontline just dashed away. The "hero" left the girl behind to hold him off. Surely he had to know that she alone wouldn't be able to do a thing against him. Even as Frontline ramped up the power he had only taken a minor injury. This girl…this unpowered girl who-

She tried to leg sweep him. He was unmoved. If anything, it might've hurt her more to do that.

He stared at her, his form looming in the darkness. He was silent. It was that painful kind of since, one where you could taste the malice that was brewing just beneath the surface.
Was it her fault? No.
Would she suffer for it? Absolutely.

In a flash, using as much speed as he could muster, he would be gone. In a blink he'd be by his hammer, hand wrapped around it and then….gone again, only to appear right before her. His eyes pierced through the darkness as he glared down at her. In the next moment, his hand would be on throat and he would attempt to throw her down on the ground. It would hurt, though not nearly enough force to break anything. He'd stand again and set his foot against her chest, aiming to pin her to the ground to ensure she would not go anywhere.

If the pain had been bad, the heat would be worse. The hammer's head held enough to heat to melt most metals, the only thing keeping it from causing too much collateral damage was invisible, intangible force keeping the heat contained in a small bubble. Even this close, though, the heat could be felt. It was that kind of heat that could you burn and sizzle. It was like putting your hand a little too close to a fire.

It wasn't close enough to cause real damage yet, but he held the hammer just above her shoulder, ready to let it fall at a moment's notice. He had done as she wanted. He dealt with her first.

"Leaving your ally to die?" He called, "If that is what you both consider heroism, my my…you both have some way to go." His voice echoed down the stairs. "Unless you scurry back and surrender I will kill her in…five…four…three…"


Nate6595

Forum Moderator





Status

:


Quote

: "Let me be your friend, you jerk!"



Warnings

:


Number of posts

: 644


Location

: New York!


Age

: 28


Job

: Student


Humor

: Everything!


Registration date

: 2017-12-21



Frontline found a perfect point to stop, preparing to ambush Faust. He had put enough space between himself and Shuiriken, that would give the vigilante enough room to avoid the fight, and slip towards the bomb. He was certain Faust wouldn't risk wasting time on her, and would certainly stop him from getting to the prize.  

"Leaving your ally to die?"

Damnit, would he really risk the bomb, just to inflict pain?? What kind of villain was he?

"If that is what you both consider heroism, my my…you both have some way to go."

He really was willing to risk it, he wasn't just a villain, this man was a monster!!

"Unless you scurry back and surrender, I will kill her in…five…four…three…"

The air shifted around Shuriken, as a sudden burst of wind washed over her.  

From Fausts blind spot, Frontline appeared, flying low and fast, going for a spear tackle.  

This time, he wasn't holding back, as the fear that lingered in the back of his head had completely subsided, and his mind was clear. He had to make this hit count, and give Shuriken a clear opening. Plus, he knew the villain could take it, as he had already proven to be at least on the same physical level as the young hero.  

Right now, all Frontlines focus was on the monster in front of him, watching every movement he makes.

ProwlerKnight




Status

:


Quote

: "Insert Quote from Character Here" or etc.



Warnings

:


Number of posts

: 57


Location

: Bangor, ME


Age

: 31


Job

: CRMA


Humor

: Dark, Goofy, Nerdy, pretty much anything


Registration date

: 2022-01-29



As her leg slammed into Faust's she immediately regretted it as she bounced off him like a steel beam, reeling from the pain. Her eyes followed his blinding movements, but off balance and startled, she only managed to flip away from him before she realized how meanless the movement was. Before she truly saw what happened Faust tossed her with a loud thud against the hard ground, and he was on her just as quickly once more.

Fear was a feeling Shuriken always managed to quell, even when faced with death-defying odds. Danger was part of this line of work and Shuriken had learned that from the get-go. Perhaps because of Faust's fear aura, or the fact a hammer burning like the sun was dangling right over her chest, Chie had begun to truly panic. She squirmed for a moment as the gravitas of the situation began to truly kick in. This was no goofy ne'er-do-well or lowly criminal. Her throat grew dry and with Fuast pressing against her chest she wheezed to breathe. Despite all of this, when Fuast taunted her she managed to courage and will out of spite for how he demeaned her.

"Don't listen to him, stop th-" She began, but before her words could escape her lips Frontline had slammed hard into Fuast, and the impact sent them both flying away.

In the commotion, Fuast's hammer went flying into the air, and Chie barely rolled out of the way before the unwieldy weapon came flying back down toward her head first. It left a crater in the concrete mere inches from her nose. Endorphins thoroughly running through her veins she flipped back to her feet in a sudden surge of speed, gripped the hammer in her hands and lifted with all her might until she swung it once and let go right when it would be sent flying again, this time at where Faust was. She didn't stick around to find out if the hit landed. Another smoke bomb was swiftly deployed and this time Chie was once again rushing for the stairs.
____________________________________________________________________________________________________________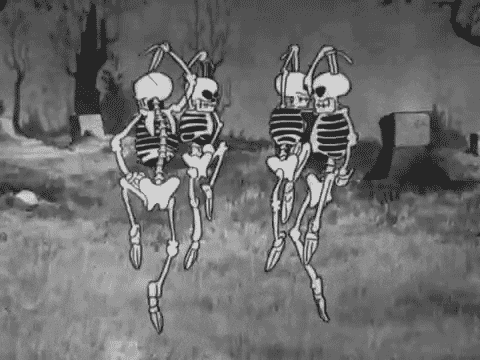 Remember: You are awesome!

SicilianDragon




Status

:


Quote

: "Fortnite battlepass, I just shit out my ass"



Warnings

:


Number of posts

: 22


Location

: Area 51


Age

: 22


Job

: Cook


Humor

: Dark and gross


Registration date

: 2022-07-04



Page 2 of 2 •
1, 2
Similar topics
---
Permissions in this forum:
You
cannot
reply to topics in this forum