Top posting users this week
2>
Rating
Language 2: Swearing is generally permitted. However, the language cannot be used to severely abuse.
Sexual Content 2: Sexual content is permitted. References and writing about genitalia and sex acts are permitted, but explicit detail is not. Fade to black, or use the dotdotdot rule. (Let's keep it PG-13.)
Violence 2: Graphic violence is permitted. Explicit description or in-game narration violence is allowed.

Despite these ratings, keep in mind that there is a limit, and you should not cross it just to garner attention. Also, resorting to curse words is also like adding senseless fluff to your posts.
License
Some rights reserved. This forum, and all of it's content, is licensed under a Creative Commons Attribution-NonCommercial-NoDerivs 3.0 Unported License
Disclaimer
Superhero RPG does not own any content written or distributed by Marvel or DC Comics. All of the content referencing to Marvel or DC belongs to its rightful owners. Superhero RPG does not claim rights to any materials used such as Comic Book, Movie, or Video game character images.
Superhero RPG does retain the rights to any and all posts made by the original authors that are a part of SuperheroRPG.

Copyright © 2008-2022 by Chellizard, Spirit Corgi, and Pain. All rights reserved. No part of this website may be reproduced or transmitted in any form without the written permission of the author or the Site Owners.
So, as a fan of all alternate dimensions and timelines, I've had an itching for a plot-line that involved a bit of both. I know it might be a bit early for me to be planning events and giant storylines of the like, but I think this would be a fun lil' project for anyone interested on the site. I think near the end of next month I'd set it up, if there is enough vested interested here, and after a bit of planning and gauging what everyone wants from this.

My ground-work for the basic premise (that can easily be changed/altered by the wants of those participating) is as follows: In the modern day a massive portal opens up in the middle of the sky. No one knows where it came from, or where it goes to. It's not until someone comes out from the portal (who can be decided after discussion here) , and in the last few minutes of their life, reveals the portal accesses the future, or as they say "another world, one that is a potential future" (aka, another dimension that acts as a possible outcome of events for the site) and was made as a distress signal and way to gather any and all help, by calling back to the grand age of heroes.

In this "possible future" of 3025, the age of heroes died down. A war between Thrones and the Superhero community ultimately left neither side as victors, and in instead the one that stood tall were large corporations. The discrepancies between the poor and the rich are larger then ever, so much so that the rich are even able to buy implants using technology that allow them "super-powers" that many used to look down upon, and they go as far as to use such power to keep the poor in place. But while the old age of heroes died tragically, in this time of need a new wave of heroes is rising up. A small band of heroes (styled as future cyberpunk versions of characters on site), are fighting back againist the corruption system. Little do they know, it's not as simple as that (aka, let's do something more with this storyline!)

Basically...take Marvel 2099, D.C. One Million, the Beyond timeline, and random bits of Shadowrun/Snatcher/Any and all Cyberpunk, and you'd get what I'm thinking of for the site (because, well, that's what inspired it). Imagine if the universe that we, the writers/players here have created, continued on for a hundred years. What would happen? What characters would exist, and how would the legacy of the current cast of character effect these supposed "future timeline"? These are things that we as players can all figure out if we go through with us, along with various other things. I feel there is a lot of potential here.

We'd have to figure out what future versions of characters are being used (I think it'd be better if the story focuses on around fiveish new heroes that are in the future. After all, not many heroes exist in that timeline). Thus, it'd be fun to pick characters that have left a big impact on the world of SH, or a "3025" version of would be interesting to mess around with.

SO ALL THIS HUGE WALL OF TEXT TO SAY: Anyone interested, let's do a big dumb events style crossover, and head into the unknowns of the future together. It'll be fun, I think, and I hope there are others interested in a storyline of this type.
____________________________________________________________________________________________________________
Characters:
Spoiler:

Xan




Status

:


Quote

: "Baby, the man of groovitude is here to freshen up your day, liven up the party, and kick evil's ass! "




Warnings

:


Number of posts

: 36


Registration date

: 2017-04-13



I'm in, Dire has had prior time travel adventures and would probably love to go to the future again.

TheDastardlyDire

Mega Poster!





Status

:


Quote

: "CSSH. I'm not unstable, just obnoxious, over."



Warnings

:


Number of posts

: 614


Location

: The Messier Version of the Batcave.


Age

: 121


Job

: World-Class Mercenary


Humor

: So a hero, a renegade, and a villain walk into a bar...


Registration date

: 2016-07-25



Medicine Woman will be a full-fledged shamaness on her 50th birthday. Perhaps her great-grand-daughter was born with such power already in her? Basically, she can "channel" the "spirit" of anything in nature, but with limits, of course. Nothing prehistoric, for example.

Here's what I mean: She channels a gorilla's spirit. It increases her physical strength and gives her the ability to climb very high. However, if she maintains an animal's spirit inside her for more than 72 hours, she'd be "stuck" as that animal. She loses her humanity. She'd be just another female gorilla. Opinion(s) and suggestions welcome.

Ultragal

A Sweet Cinnamon Roll




Status

:


Quote

: "To be good, kind, and fair will always triumph over evil, being ruthless/cruel, and being a tyrant/dictator."



Warnings

:


Number of posts

: 263


Location

: New York State


Age

: 63


Job

: Office work/clerical/occasional multitasking


Registration date

: 2016-05-17



Well there's been the SHRPG II universe impending with ours, so this could be a good lead up into it. I'd be in for a quest or two, just until King chimera is finished to do the SHRP2 Arc
____________________________________________________________________________________________________________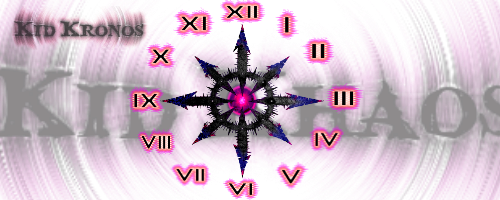 Kid Kronos




Status

:


Quote

: "Even criminals should have class."



Warnings

:


Number of posts

: 25


Registration date

: 2015-12-24



Idk if this could work with Kronos' idea or not, but maybe instead of Dire going to Hell and killing the demon that gave him power to save the world, maybe he died and killed the demon to take over hell.
So after the initial quest on earth it could be taken to hell then the group would meet Demon Lord Dire

TheDastardlyDire

Mega Poster!





Status

:


Quote

: "CSSH. I'm not unstable, just obnoxious, over."



Warnings

:


Number of posts

: 614


Location

: The Messier Version of the Batcave.


Age

: 121


Job

: World-Class Mercenary


Humor

: So a hero, a renegade, and a villain walk into a bar...


Registration date

: 2016-07-25



---
Permissions in this forum:
You
cannot
reply to topics in this forum