Top posting users this week
2>
Rating
Language 2: Swearing is generally permitted. However, the language cannot be used to severely abuse.
Sexual Content 2: Sexual content is permitted. References and writing about genitalia and sex acts are permitted, but explicit detail is not. Fade to black, or use the dotdotdot rule. (Let's keep it PG-13.)
Violence 2: Graphic violence is permitted. Explicit description or in-game narration violence is allowed.

Despite these ratings, keep in mind that there is a limit, and you should not cross it just to garner attention. Also, resorting to curse words is also like adding senseless fluff to your posts.
License
Some rights reserved. This forum, and all of it's content, is licensed under a Creative Commons Attribution-NonCommercial-NoDerivs 3.0 Unported License
Disclaimer
Superhero RPG does not own any content written or distributed by Marvel or DC Comics. All of the content referencing to Marvel or DC belongs to its rightful owners. Superhero RPG does not claim rights to any materials used such as Comic Book, Movie, or Video game character images.
Superhero RPG does retain the rights to any and all posts made by the original authors that are a part of SuperheroRPG.

Copyright © 2008-2022 by Chellizard, Spirit Corgi, and Pain. All rights reserved. No part of this website may be reproduced or transmitted in any form without the written permission of the author or the Site Owners.
Note: these minions will never be used outside the Colony
Hɇtallos:


The Brigadier General
Hɇtallos





Basic Biography


---





Real Name: Hɇtallos
Name Annunciation: Hee-tah-los
Pseudo-name: Harley Payne
Renegade/Hero/Villain Name:
Title: Brigadier General
Alignment: True Neutral
Age: 23
Gender: Male
Race: "Blessed/Cursed" One.
Hair: Brown
Eyes: steely blue/black
Height: 8'3"
Weight: 550lbs.
Blood type: ???



 
The Looks
   

---






Spoiler:

Spoiler:

Spoiler:

Spoiler:





 
The Legacy
   

---





Personality:
  A good hearted person, but stern and loyal to his people and his cause. It's his job to make sure every child learns the art of warfare, and so it is his job to ensure every child is safe. He has a heavy burden of responsibility with the death of his two older brothers, and feels in debt to Tsxero for stepping up and being the one to save him and his little brother μrsine X. Despite his strong bond with Tsxero and μrsine X both, he remains an independent party when it comes to butting heads.  He takes what he does seriously, though that doesn't mean it can't be fun.

History:
  The older brother of μrsine X, but the younger brother of Tsxero. When Tsxero's two big brothers died, Tsxero took over the clan for their mother and Hɇtallos immediately began to train, train and train some more. His life was soon nothing more than making it up to his fallen brothers. Hɇtallos convinced μrsine X that it would be fun to go and scare a couple humans, a decision that led to scientists and metahumans dying in mass quantity. The unfortunate result was that their older brothers were killed and they were chained up inside a lab. Had it not been for Tsxero, they'd still be there...or dead.

   Ever since that moment he knew his purpose in life was to be like his older brother, the one who led by example and did whatever it took to defend his family. People didn't have to like it. Your family didn't have to like it. But you'd do it because it was best for them, and eventually one day they'd see that. For the past several years his training finally paid off as he was promoted to a title called "Brigadier General" and was placed as the "parent" of the children who showed promise for becoming warriors.




 
The Powers
   

---





Painful Duality: (Rp Mechanic) - Hɇtallos, like his brother, is blessed with the ability to emulate and essentially "become human". While doing so he is stuck to above average human stats in all means, save for fighting skills. However, when he is in pain, or is angry enough he triggers an rp styled transformation that turns him into the were-alien monster he truly is. While in his "Cursed" form he functions on his full grid, meaning he has access to all the point on his grid.

Bond: (Permission based Rp Mechanic) - Hɇtallos (as all cursed/blessed ones) is able to use his tail in order to dig into the nape of ones neck where he is able to interface with the other person's nervous system and "hack" into ones brain, using them and their collective knowledge as a google search engine. While doing this he is forced to feel everything that the person he is bonded to feels, and he is only able to bond to one person at a time. Bonding with someone also requires their permission.

Knight's Templer, Guardian of The Dream: (Rp Mechanic, 8 FS.) - Even in human form, he is able to access his Durability and Strength, but they are as items. A suit of armor and a unique sword. His fighting skillis mostly reflexes and primal fighting knowledge, however he has become skilled enough and at peace enough through his training to make absolutely no noise as he moves.

Physiology: (7 Strength, 6 Speed, 7 Durability) - His sheer alien physiology grants him the ability to be stronger, faster, more enduring and more skilled than a human being. Human weapons do little against him, if anything at all. He is able to easily lift ore than his own body weight. He can run faster than most vehicles...if not all of them. He barely knows what it means to get tired and he can survive even the strongest of blows. HE might not look pretty after it, but he could live.

Refraction: (2 Ability) - The ability to create visual illusions.
Grid
Intelligence: 2
Strength: 4 (6)
Speed: 4 (5)
Durability: 4 (7)
Ability: 2
Fighting Skills: 8
Wealth: (Mooches off his sibling)
Note: Wealth minion.

Name:  Blessed/Cursed citizen.
Power:
Painful duality:  Human forms with human stats. When in pain or angry they become aliens with alien stats in the ().   Superior strength, speed, dur and FS.
Int: 2
Str: 3 (5)
Spd: 3 (5)
Dur: 3 (6)
Fs: 6
____________________________________________________________________________________________________________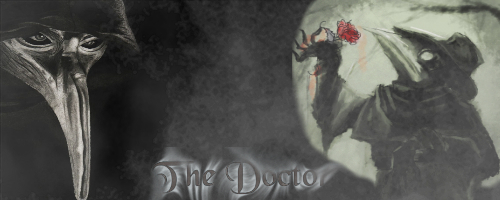 The Doctor

A Drunk Homosexual




Status

:


Warnings

:


Number of posts

: 162


Job

: I'm a Doctor


Humor

: "People remember me for being the creature with the child armor...I regret nothing."


Registration date

: 2014-07-09



____________________________________________________________________________________________________________
Ʊlphaxtentis:

Odien

Posting Master





Status

:


Quote

: [20:06:47] * Odien has sex with Mike [20:07:20] Zell : So did his half brother, don't get excited about it Odien lol




Warnings

:


Number of posts

: 412


Location

: [17:31:53] @ Forceaus : Not killing the innocent is part of being a hero to begin with


Humor

: [19:30:11 19/01/15] @ Bliss : It's like holding someone's head underwater and forgetting they aren't a fish


Registration date

: 2014-04-11



Unapproved for edits to the new System

Silus

Retired Moderator





Status

:


Quote

: "Insert Quote from Character Here" or etc.



Warnings

:


Number of posts

: 932


Registration date

: 2013-11-05



Similar topics
---
Permissions in this forum:
You
cannot
reply to topics in this forum