Top posting users this week
2>
Rating
Language 2: Swearing is generally permitted. However, the language cannot be used to severely abuse.
Sexual Content 2: Sexual content is permitted. References and writing about genitalia and sex acts are permitted, but explicit detail is not. Fade to black, or use the dotdotdot rule. (Let's keep it PG-13.)
Violence 2: Graphic violence is permitted. Explicit description or in-game narration violence is allowed.

Despite these ratings, keep in mind that there is a limit, and you should not cross it just to garner attention. Also, resorting to curse words is also like adding senseless fluff to your posts.
License
Some rights reserved. This forum, and all of it's content, is licensed under a Creative Commons Attribution-NonCommercial-NoDerivs 3.0 Unported License
Disclaimer
Superhero RPG does not own any content written or distributed by Marvel or DC Comics. All of the content referencing to Marvel or DC belongs to its rightful owners. Superhero RPG does not claim rights to any materials used such as Comic Book, Movie, or Video game character images.
Superhero RPG does retain the rights to any and all posts made by the original authors that are a part of SuperheroRPG.

Copyright © 2008-2022 by Chellizard, Spirit Corgi, and Pain. All rights reserved. No part of this website may be reproduced or transmitted in any form without the written permission of the author or the Site Owners.
"Uh...Mr. Dan sir, is all this really necessary?" Asked a young man who nervously looked around.
"Of course! All of this is necess--" DANGER DAN! stopped as several thousand volts of electricity coursed through him.
"HRGHGHGHGGHGHGGGGGGH!" Hrghghghgh'd Dan.
Panicking the young man slapped the off switch of the generator multiple times until finally, Dan stopped looking like a light show.
"Dammit, that's the 5th time this stupid wire overloaded! How the fuck am I supposed to build a deathtrap when all it does is try to kill me, Jacob?" He looked at Jacob with a sigh.
"But why Mr. Dan? Why do we even need all this? Aren't we just pranking a high school?"
"No! We are not "pranking" anything." Dan said with a tone of disgust. "We are DESTROYING the future of hundreds of children. By the time we are done, the entire city will be in an uproar of CHAOS, knowing that the most DANGEROUS villain has utterly DOOMED them!" Dan cackled in villain laugh #26, a booming laugh with bits of high-pitched mania.
"...But why do we need death traps in a school?" Asked Jacob.
The DANGER that is Dan sighed and put the 2 wires down.
"You see Jacob, we live in a society that just doesn't make sense. Don't you think it's weird how many people have powers in New York alone? annnnd that the majority of them are youths? Isn't that fucking weird? You'd think that superpowers would be rare and be spread out over age groups but for some fucking reason it's mainly kids." Dan shrugged.
"I'd eat a brick if there wasn't a single student at this school that wasn't secretly a hero. Hell, with this being one of the bigger schools there's prob like 10 of the fuckers."
"Don't you have powers too though? You sure do say danger a lot..." Questioned Jacob.
"THE MOST DANGEROUS OF POWERS! But really though, I'm just hard to hurt, pretty lame actually." Dan looked downcast for a moment before shaking his head. "Besides, villains cheat and use deathtrap and henchmen like you."
"Uh... Mr.Dan...I don't think I can do anything against heroes. Like, I know I'm big but I've never fought anyone before." Jacob said hesitantly.
"Don't worry about it. I fully expect you to not put up much of a fight." The villain said appeasingly.
"What's the point then?" The even more confused Jacob asked.
"Mainly it's for the image." Dan shrugged. "You guys are here to look mean and tough and basically take a dive when the heroes punch ya. The best you can do here is to slow them down, especially if they have a "no-kill rule". Look do you want to make that 200 bucks or not?"
"No, no...I do, I do. Just that uhh...Ermm...Super stuff is weird." Jacob concluded.
"Yep." Dan yep'd.
With that, the villain and co worked on in silence. Soon enough the old dusty building that housed the high school mainframe and its shelves of files became a venerable funhouse of deathtraps. Lightning arced across wire triplines, moving buzzsaws of DOOM, the occasional spray of fire, the air ducts were filled with snakes, and lastly, there was a pit by the front door.
All of those traps failed in comparison to his new henchmen, however!  THE DANGEROUS DUDES! were the meanest-looking college students with crippling debt that he could find. They'd do anything for money. With their safety hats and hazard vests, they complement well with DANGER DAN!'s own hazmat costume. He was really excited to see them get punched.
With the final parts of his traps put in place, he began the show. All across the school of Hillview High, the various monitors, T.V.s, and screens suddenly cut to a live feed showing the truly DANGEROUS villain of DANGER DAN!. Around him were several boxes of old files and a computer.
"Innocent youths of Hillview High! I, DANGER DAN!, the most DANGEROUS of villains, have brought about your DOOM! You slave away in school, working for a better grade, a better scholarship, a better future." Dan motioned to the computer behind him.
"That future ends today for you see I have access to your student database where every single test score and grade is recorded." He pointed to the many boxes of files around him.
"I also have the physical documents as well. You are all helpless in watching as I delete and shred every single accomplishment you have done here. It will take YEARS before this chaos can be sorted and it will be far too late for you. No college will admit you, no firms will hire you. Your future will not exist."
DANGER DAN! chuckled darkly.
"Don't even think about stopping me heroes for I have turned your school into a deathtrap. Any attempts to come for me will be DANGEROUS! There are also my elite minions the DANGEROUS DUDES! who are more than capable of dealing with you as well."
"Let the chaos begin!" Dan hit the start program that would slowly delete the school database over the next 15 minutes and began an evil laugh as he tore into file boxes and began shredding files.
Evil Laugh.EXE

Vorik

Post Mate





Status

:


Quote

: "Insert Quote from Character Here" or etc.



Warnings

:


Number of posts

: 122


Registration date

: 2019-09-15



The school lunchroom was bustling with activity as the students munched down on soggy fried chicken and ominously grey mash potatoes. Many more students seemed to instead find the food more preferable as some sort of toy, either to fling at others or to find other ways to make humor from a culinary tragedy. Needless to say, the teachers seemed just as busy, albeit more frantic, as they tried to quell the rancorous crowd of hormonal teens.

Amongst the maddened crowd was a rather quiet girl but by no means shy. Chie sat amongst a group of girls, nodding off despite the sheer volume of sound around her. Just as she put her head down and shielded it from the sun with her arms, a friend snapped her back to reality by directly speaking to her.
"Chie? You good bud?" A deep feminine voice asked, sounding more amused than concerned.

Chie looked up wearily, seeing the face of her tan friend Sam. She was a rival of sorts, someone who pushed Chie in track. The two of them always sat together, but today the lunch-side gossip seemed to be lacking.
"yeah, yeah... Just didn't sleep great last night" She replied casually as she stretched and yawned.

Sam didn't seem to question the response, instead opting to look down at her phone.
"You're not too tired for the race, are you?" Sam asked with an incredulous tone and a wry smirk.

Chie matched her moxie with a smirk,
"Of course I am, I just figured you'd need a handicap"

"Damn, sick burn" Sam said with a chuckle, not bothering to look up from her device. Seeing Sam had been sated, Chie put her head back down and relished in the extra thirty minutes of sleep.

"Innocent youths of Hillview High!"

The sound over the speakers took Chie by surprise, and she slowly reared her head up to see the large television at the far end of the lunchroom. A man in a hazmat suit. Her face went pale as she realized exactly what was going on. His proceeding monologue only seemed to prove her theory partially right. He was definitely a villain, but his methods? Not so super!

"is that the storage building?" Sam said aloud, not to anyone in particular.

"How'd you know that?" Chie asked in genuine surprise. Sam merely shrugged.
"I play baseball too, and they keep all the bats and balls in there" She explained in a surprisingly casual tone.

A teacher had now stood on a table and began demanding students remain calm and stay put. Another was contacting the police, a dangerous move given all the alleged traps. Chie took the chaos as a chance to start slinking off. Her only qualm was that her weapons and suit weren't with her. Luckily, stealth was something she was great at. Practice with prowling the New York night streets had given her more than enough experience. Sliding out the door, she hurried to get out of sight of the cafeteria doors. Once she was alone in the hallways, she looked it over and began scanning the area with traps.
Last edited by SicilianDragon on July 9th 2022, 2:44 am; edited 1 time in total (Reason for editing : grammar)
____________________________________________________________________________________________________________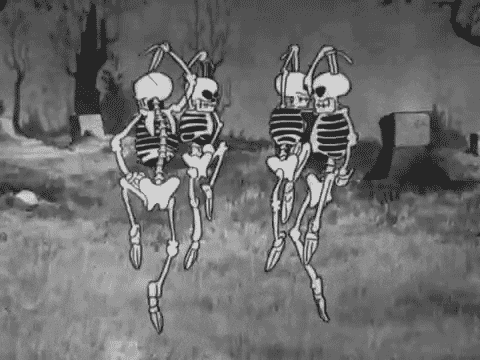 Remember: You are awesome!

SicilianDragon




Status

:


Quote

: "Insert Quote from Character Here" or etc.



Warnings

:


Number of posts

: 7


Location

: Area 51


Age

: 22


Job

: Cook


Humor

: Dark and gross


Registration date

: 2022-07-04



"Looks like you entered the...Danger Zone!" growled Steve as he gave his best menacing look.
"No, seriously? No. Are we quoting Kenny Loggins now? Fucking cringe man." Said a bored-looked man in a hazard vest.
"Fuck you, Eddie! I don't see you coming up with a good one-liner."
"Why are you even bothering with this? This entire job is retarded, Steve." He gestured around the old storage building lines with half-assed traps and dim lights.
"We are LITERALLY getting paid to get the shit kicked out of us by heroes man. Why the fuck do you care about what you say to them?" Eddie shook his head.
"Because, Eddie, this shit is prob going to be on the news, and if we look good, I might get hired on for more villain work." Reasoned Steve, reasonably.
"'More work'? What the fuck are you talking about 'more work'? Dude, we are only doing this to afford student housing next semester. Why the fuck would you want this to be a real thing?"
Steve threw his hands in the air defensively in frustration. "Look man, times have been real fucking hard right now. We've been scraping by and mom can't pay for her meds. I'd appreciate it if you got all the way off my back man, seriously."
A long moment of silence hung in the air as they both stared at everything besides each other.
"Shit man..." Eddie sighed. "I...I didn't know things were that bad. I'm sorry, I didn't know."
"Whatever, it's fine." Eddie waved him off.
Another silence passed as the duo roamed the halls, occasionally looking at the various windows for entry.
"What about..." Eddie glanced at the bats they were holding.
"Only need one strike to get you out!" Eddie proudly said.
Steve smiled.
-----------------------------------------------------------------------------------------------------------------------------------------------------------
[Music]
BZRZZBRZBBBRRRRRZBZ. The entire dusty room filled with paper shredders was engulfed in that sound.  Dan had tried to offset the constant done of buzzing with his iPod mix of Alba but the soft tones were quickly overpowered by the mechanical monsters around him. He wished he thought ahead to bring some earbuds or something.
It was only a few minutes into his DANGEROUS DEED! and he was already fighting the urge to leap out of his chair, throw it against a wall and loudly exclaim "THIS IS BORING!", but he needed to present an image to the hopefully frightened youths that he was a DANGEROUS villain. After all, that's the entire point of him doing this on live camera.
He had thought he would be much more preoccupied in these 15 minutes but he found the opposite was true. All the shredders had big funnels? Storage ports? Stuff you shove paper into. He only had to do that a few times before there was a big enough backlog for the shredders to deal with. With that out of the way, he was left to stare at a dinosaur of a computer. ' Who the fuck still uses Windows 95?' He was honestly surprised the windows hadn't caught on fire from the sheer amount of files it was deleting, let alone that it was getting it all done in just 15 minutes.  Still, he was pretty much just sitting there staring at a slowly crawling blue bar while occasionally looking at the webcam and cackling madly. If a hero didn't show up soon, he was going to start shooting himself in the face for fun.

Vorik

Post Mate





Status

:


Quote

: "Insert Quote from Character Here" or etc.



Warnings

:


Number of posts

: 122


Registration date

: 2019-09-15



Chie silently stepped slowly as she made her way down the hall. Despite the urgency of the situation, she understood the danger she could be in. Already she had noticed a couple of hastily made traps, she could only assume there would be more. It did, however, trouble her that whoever took the time to create these contraptions did not put much thought into the design. The whole operation was proving to feel amateur at best. Compared to the way the cartels operated this was paltry, but that was what worried her. This villain seemed to be very convinced wasn't in any danger. A school was an easy target she supposed.

Chie's first stop was to get to her locker. While her tools of the trade may not be there, she just needed a few things to throw. Instead of her trusty shuriken's, she scooped her pencils into her pockets, and as she was reaching for a pair of scissors, she heard a sound from across the room. It sounded like someone was coming! She made sure to close the locker as quietly as possible. The intruders were getting closer now, she could hear them talking. Chie looked all over the place for somewhere to hide. Begrudgingly she found herself crammed into a locker, struggling to keep from moving as whoever was outside walked by.


The conversation between the two goons had given her the smallest bit of insight into what was happening. Moreover, it made her think twice before she burst out and clobbered them. She had no qualms beating down thugs and gangsters, but the way she saw it the beating these kids would get might cost more than what they're getting paid. She didn't need to put Steve in a hospital bed next to his mother. Silently she waited as they meandered out of her vicinity before she opened the locker door and poured out. Now she was serious, it was time to rush down this villain and get things over quickly.

—------------------------------------------------------------------------------

Sam looked at her phone absently as students swarmed the teachers with their anxieties about the situation. Perhaps it was macabre, but she had grown accustomed to these sorts of altercations. She only wished she had the cool powers it took to deal with these sorts of minor villains. At Least she wasn't about to die or anything.

"Ugh, this blows dude. Want to hit up the mall when we…." Sam started to say she clicked off her phone and finally looked up to where her friend once was. Chie was nowhere in sight. Sam felt a twinge of panic at first. A dangerous villain, a missing friend, things didn't sound like they were going well. Looking at the sea of students she was surrounded by, she wouldn't be surprised if she had just missed her friend joining them. With a shrug, she merely flipped her phone back on and sent a quick text to her friend.

'Yo, wya?'
____________________________________________________________________________________________________________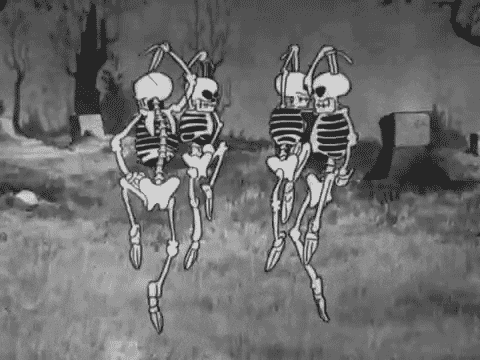 Remember: You are awesome!

SicilianDragon




Status

:


Quote

: "Insert Quote from Character Here" or etc.



Warnings

:


Number of posts

: 7


Location

: Area 51


Age

: 22


Job

: Cook


Humor

: Dark and gross


Registration date

: 2022-07-04



'Come on you fucking stupid thing!' Dan thought as he tried to unjam one of the paper shredders. It turns out that going through 800 pages in 6 minutes would overwork the machine. The 5 other shredders were working just fine but if he didn't fix this, he'd be here all day.

He tried turning it off and on, tried to blow into the open vent, and even tried shaking it aggressively in case some wire or something was loose inside and needed to be realigned. Unfortunately, none of this worked as the machine's gears just groaned and whined in protest. Not knowing what else to do he resorted to the tried and true tactic that his cavemen' ancestors resorted to in the face of trouble...He kicked it.

The shredder's grinding slowly stopped before it started to silently hum like a cat, ready to do cat things, or something. What do cats really do, to be honest? I've never been a cat owner but I've house-sat for a cat a few times. The cat was feral and more or less just laid around and occasionally hissed at me for not feeding it soon enough. There was one time I took a nap and awoke to find the cat sitting on my chest looking at me with a dead stare. Freaked me out, to be honest. Anyways, the kick fixed the machine.

With that crisis averted, Dan went back to more important things, sitting and staring at a monitor. The bar moved slowly, but it was already 36% of the way done with deleting all files. 'Looks like things are still on track for finishing in 15 mins, cool.' Dan cool'd.

'I should have put up some cameras or something around the school. Could have taunted the heroes as they were coming like GLaDOS or something. God, it's a shame Gabe uploaded his mind to the Steam Cloud and became evil. Would have loved to play Portal 3.' Dan shook his head slightly.

He turned to the live stream and gave an evil cackle. "Already, I'm halfway there to deleting your future, helpless youths, and yet, I see no one trying to be the hero...Perhaps the heroes simply don't see any of you as worth the effort of fighting the most DANGEROUS villain. A real shame, I was looking forward to destroying them for all to see."

Vorik

Post Mate





Status

:


Quote

: "Insert Quote from Character Here" or etc.



Warnings

:


Number of posts

: 122


Registration date

: 2019-09-15



Similar topics
---
Permissions in this forum:
You
cannot
reply to topics in this forum