Top posting users this week
2>
Rating
Language 2: Swearing is generally permitted. However, the language cannot be used to severely abuse.
Sexual Content 2: Sexual content is permitted. References and writing about genitalia and sex acts are permitted, but explicit detail is not. Fade to black, or use the dotdotdot rule. (Let's keep it PG-13.)
Violence 2: Graphic violence is permitted. Explicit description or in-game narration violence is allowed.

Despite these ratings, keep in mind that there is a limit, and you should not cross it just to garner attention. Also, resorting to curse words is also like adding senseless fluff to your posts.
License
Some rights reserved. This forum, and all of it's content, is licensed under a Creative Commons Attribution-NonCommercial-NoDerivs 3.0 Unported License
Disclaimer
Superhero RPG does not own any content written or distributed by Marvel or DC Comics. All of the content referencing to Marvel or DC belongs to its rightful owners. Superhero RPG does not claim rights to any materials used such as Comic Book, Movie, or Video game character images.
Superhero RPG does retain the rights to any and all posts made by the original authors that are a part of SuperheroRPG.

Copyright © 2008-2019 by Chellizard, Spirit Corgi, and Pain. All rights reserved. No part of this website may be reproduced or transmitted in any form without the written permission of the author or the Site Owners.
Donate to SHRP!
Superhero RPG will be able to keep our custom domain, copyrights to your works, and an ever growing appearance that will change over time! 100% of your donations will go to Superhero RPG and nothing else.
Item Name:
Exo-Reducere-Solar (ERS) v2.5x Armoured Magi-Shell, "Dragonfly" Mark.
Item Description: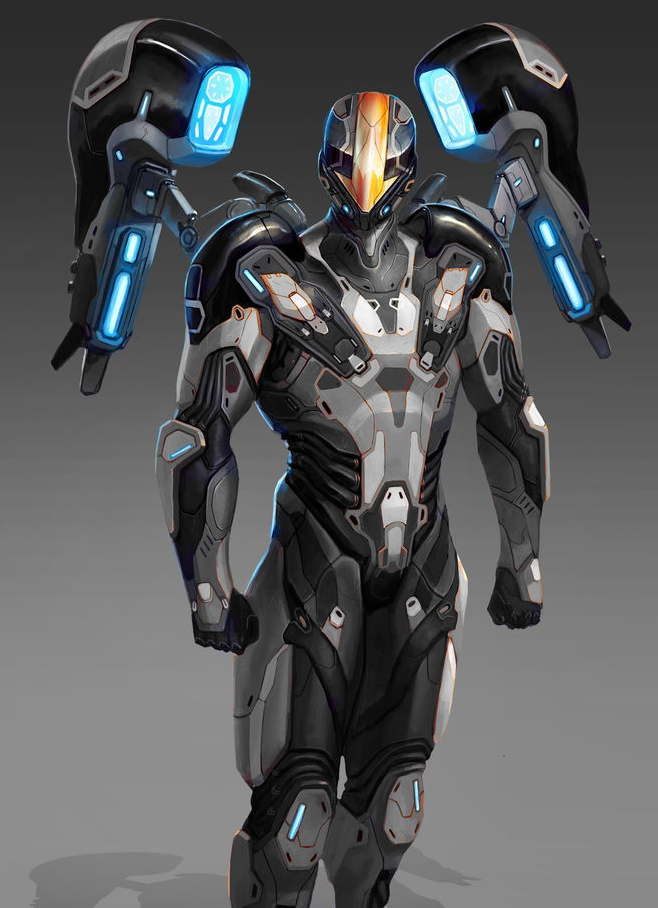 Item/Character Advancement Power(s): Flick's new suit has the same functionality as his original suit (fully retractable using a similar process to Flick's own shrinking, powered, wrist mounted energy blasters, stealth field generator, armoured, unshrinking).
However, the benefit of his
new
suit is that (besides some improved system efficiencies) this new model includes a jetpack.
Item/Character Advancement Weakness(es): As with the previous rendition of this armour, this suit is vulnerable to a Strong EMP. Moreover, as this suit (even retracted) is the only thing keeping Flick from his "natural" height of 1.5 inches, suffering an EMP blast is particularly catastrophic for the mercenary.
Item/Character Advancement Price: 5

Flick







Status

:


Quote

: "Insert Quote from Character Here" or etc.



Warnings

:


Number of posts

: 87


Registration date

: 2017-08-26




CainVulsore







Status

:


Quote

: "Bitch, I am the Lord of Shadows."



Warnings

:


Number of posts

: 429


Age

: 22


Registration date

: 2011-08-21



---
Permissions in this forum:
You
cannot
reply to topics in this forum