Top posting users this week
2>
Rating
Language 2: Swearing is generally permitted. However, the language cannot be used to severely abuse.
Sexual Content 2: Sexual content is permitted. References and writing about genitalia and sex acts are permitted, but explicit detail is not. Fade to black, or use the dotdotdot rule. (Let's keep it PG-13.)
Violence 2: Graphic violence is permitted. Explicit description or in-game narration violence is allowed.

Despite these ratings, keep in mind that there is a limit, and you should not cross it just to garner attention. Also, resorting to curse words is also like adding senseless fluff to your posts.
License
Some rights reserved. This forum, and all of it's content, is licensed under a Creative Commons Attribution-NonCommercial-NoDerivs 3.0 Unported License
Disclaimer
Superhero RPG does not own any content written or distributed by Marvel or DC Comics. All of the content referencing to Marvel or DC belongs to its rightful owners. Superhero RPG does not claim rights to any materials used such as Comic Book, Movie, or Video game character images.
Superhero RPG does retain the rights to any and all posts made by the original authors that are a part of SuperheroRPG.

Copyright © 2008-2021 by Chellizard, Spirit Corgi, and Pain. All rights reserved. No part of this website may be reproduced or transmitted in any form without the written permission of the author or the Site Owners.

Raven
"The future of the world...I shall decide it!"

Basic Biography

---
Real Name: Zoe Hardy
Renegade/Hero/Villain Name: Raven
Title: The Mastermind
Alignment: Neutral Evil
Age: 24
Gender: Female
Race: Human
Hair: Long and dark
Eyes: Gray
Height: 5'11
Weight: 126 lb
Blood type: O-
The Looks
   
---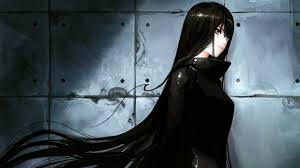 Clothing: Black zipped up trenchcoat, with the Obsidian Armor inside it. Black military boots
Her gunlades are on two founds on each side of her waist and her machine gun is tied on her back

The Legacy
   
---


Personality:
Raven can be easily described as a mastermind, the way her title describes her. On the outside, she is a methodical, serious and focused person. With enemies and new acknoledgments, she remains with an analytical gaze seeking to gather as much infromation she can; but once you gain her trust, she acts like your bodyguard, following you everywhere and making sure you don't get hurt, to the point of getting her hands dirty instead. Zoe likes to keep her identity in secret, excluding her face; because she seeks to make her enemies known who she is. Her only known hobbies are science, technology and guns.

History:
Born in a family of mobsters, Zoe lived her early years keeping her life in secret. As the daughter of a notorious mafia boss, she learned to fight for what she wanted at an early age.
However, she showed an inmense interest for science and technology, and using her father's  influence, she was given a full set of tools, hardware, science and machines books and lab materials to play with in her own "personal lab" in the attic on the mansion. Whenever she left school, she locked herself in her room to try and create new things; to perfect mankind using machines was her biggest dream.

However, one day at her eighteenth birthday

A rival gang assaulted the family's mansion, destroying the organization and taking the lives of everyone she knew, including her parents and friends that attended the party. Zoe saved herself when she went up to the attic to gather party supplies when the gunfire began and luckily no one went up there. After the tragedy, she packed the most important materials she had in the attic. Seeing her parents dead depressed her. With tons of food cans, a pair of powerful semi automatic rifles with a lot of ammo and water bottles, and a last farewell to her dead relatives before the police arrived.

Zoe lived inside an abandoned bunker in the city docks, continuing her researches with the sparing junk and perfecting her knowledge of sciences and technology. Months of isolation led her to an obsession for knowledge, machines and control. She barely remembered her own name. After a long time, she succeeded on creating the first step towards a perfect human, her "Obsidian Armor" named like this due to it's black color; it was like any other piece of black clothing, but with the exception that it had the ability to adapt to any human body and enhance it's endurance to hits, wounds and electricity, and giving the user increased strength.  After this, a series of inventions and developments were made, like the addition of a bayonet to each of her rifles, transforming them into powerful gunblades and eventually mastered their use, and a massive electricity machine gun that has a grenade launcher mode. Once the food ran out, she befriended the docks owner, offering her services at the exchange of food and more toys.

That's how she spent her life until her 24th birthday, when she got her last payment, left the bunker to live in the old family's mansion that remained abandoned (which she transformed in her lab and headquarters) and renamed herself as "Raven", the one who would lead mankind to perfection to a "Metal Era" , transforming people into cyborgs. Sworning vengeance to those who took everything away from her, she is willing to do anything to accomplish her objectives in the name of science.



The Powers and Weaknesses
   
---



Powers



Power 1:
Fantasy Impromptu: Raven is a master of her customized weapons. Performing dynamic combos with her gunblades and machine gun, she has the knowledge of melee combat and marksmanship

Power 2:
Tracer: However, her biggest power is her brain. Raven is a practical and useful both leader and ally effective with machines, allowing her to create havoc in the form of an evil mastermind whose wish is to control the world and change it under perfection

Power 3:
Accelerando: Raven's training with her weapons has earned her the ability to switch quickly, plus, her attacks increase in speed and variety as she attacks the same target.

Other data: She develops better in group fights



Weakness(es)



Weakness 1:
Berserker: Raven's own power lust tends to play against her; when in the losing side, she loses her capacity to think strategically and fights without caring what happens

Weakness 2:
Normal?: Raven is transformed into a normal human being once her guns and armor are taken away from her, or her ammo is wasted.

Weakness 3:
Low Battery: As her machine gun works with electricity, it runs out of "ammo" after some uses and is useless unless it receives an electric charge while in combat or is charged off combat

Weakness 4:
Paranoia: Raven NEVER separates from her weapons, and eventually keeping her gunblades on the sides of her waist and her machine gun tied on the low back. Due to this, she can't go out and walk to the street like another person, or else she would look exteremely suspicious



RP Mechanics



RP Mechanic(s): Raven will do anything in order to reach her objectives,  be them good or bad, since she works for her own purposes. . For her, it's more glorious to escape than being defeated. Even though she doesn't trust any person that crosses her path, gaining her admiration will have some benefits, since Raven will be the "Guard/Tank" kind of character, which means that she is better when having to protect and guard rather than attack, that doesn't mean she can't, though.



Items/Minions:


Obisdian Armor
A pair of gunblades-whose firepower works like a semi automatic rifle-

Image:
A massively big electrical machine gun

Image:
No minions, but once she is allowed, she will start developing androids to fight the mobsters that killed her family, looking (and stealing) materials all over town

Physical Priority
Agility: 4
Endurance: 1
Reaction: 3
Strength: 2


14:19:40
Last edited by Nevar on October 19th 2015, 10:44 pm; edited 8 times in total

Nevar




Status

:


Quote

: "The future of the world... I shall decide it!"



Warnings

:


Number of posts

: 3


Age

: 24


Humor

: It's not the pizza girl!


Registration date

: 2015-09-13



The first power looks like a bunch of items and gadgets, which would go in the item section. Each weapon and items needs a weakness, of course unless it would be considered mundane like a gun or explosives. Do that and the app should be good to go.

Jordan Reynolds

Mega Poster!





Status

:


Quote

: "Insert Quote from Character Here" or etc.



Warnings

:


Number of posts

: 946


Humor

: [14:27:18] Danny The Sphinx : So, with wealth 2 you get a spoon and then at wealth 3 the spoon can swallow people's souls, and then at 4 it creates blackholes and then at 5 it ends all existence


Registration date

: 2011-04-04



Done, let me know if there's anything else. Oh, and do you think I made her maybe a bit too weak?

Nevar




Status

:


Quote

: "The future of the world... I shall decide it!"



Warnings

:


Number of posts

: 3


Age

: 24


Humor

: It's not the pizza girl!


Registration date

: 2015-09-13



I wouldn't say they are too weak.

Most of the weapons save for the grapple hook, C4, magnums and the teargas would need a description as well as a weakness per "power".

Shael Atterrius

Post Mate





Status

:


Quote

: "Insert Quote from Character Here" or etc.



Warnings

:


Number of posts

: 164


Registration date

: 2015-08-01



Well, after meditating it for a couple of days I decided it would be better to reduce the number of skills, items or powers, whichever you want to call it. And taking out her use of gadgets and replacing it with a mastery of weapons and dynamic combos, I think it's better like this.

To adapt to this change, I edited the appearance and backstory as well.

Nevar




Status

:


Quote

: "The future of the world... I shall decide it!"



Warnings

:


Number of posts

: 3


Age

: 24


Humor

: It's not the pizza girl!


Registration date

: 2015-09-13



---
Permissions in this forum:
You
cannot
reply to topics in this forum