Top posting users this week
2>
Rating
Language 2: Swearing is generally permitted. However, the language cannot be used to severely abuse.
Sexual Content 2: Sexual content is permitted. References and writing about genitalia and sex acts are permitted, but explicit detail is not. Fade to black, or use the dotdotdot rule. (Let's keep it PG-13.)
Violence 2: Graphic violence is permitted. Explicit description or in-game narration violence is allowed.

Despite these ratings, keep in mind that there is a limit, and you should not cross it just to garner attention. Also, resorting to curse words is also like adding senseless fluff to your posts.
License
Some rights reserved. This forum, and all of it's content, is licensed under a Creative Commons Attribution-NonCommercial-NoDerivs 3.0 Unported License
Disclaimer
Superhero RPG does not own any content written or distributed by Marvel or DC Comics. All of the content referencing to Marvel or DC belongs to its rightful owners. Superhero RPG does not claim rights to any materials used such as Comic Book, Movie, or Video game character images.
Superhero RPG does retain the rights to any and all posts made by the original authors that are a part of SuperheroRPG.

Copyright © 2008-2021 by Chellizard, Spirit Corgi, and Pain. All rights reserved. No part of this website may be reproduced or transmitted in any form without the written permission of the author or the Site Owners.
Donate to SHRP!
Superhero RPG will be able to keep our custom domain, copyrights to your works, and an ever growing appearance that will change over time! 100% of your donations will go to Superhero RPG and nothing else.
Oliver was relieved to be away from those were-aliens, they were dangerous to be around. He had literally been seconds from death by poison because of them, which sucked. The only good thing that seemed to come out of that situation was the fact he now had an excuse to bring up the whole Alpha is dying thing without looking like a total eavesdropping dick. But, the 'goodness' of that was definitely debatable. Oliver had remained mostly silent on the way back to the facility,  waiting to have that conversation there for whatever reason.

He honestly felt betrayed, he thought Alpha would share things like that with him. But how could he be mad, after all Travis was dying. Oliver couldn't be a dick and hold a grudge, you wouldn't yell at a cancer patient for not telling you they had cancer, at least not for an extended period of time. Once they got back, they would find themselves in one of the many labs of the facility. Oliver stretched, cracked his neck, then got to the point.

"Why didn't you tell me?" Oliver said, knowing Travis would know what he was speaking of. But then again, he might play dumb, and if his brother did that would only hurt Gamma more. He could have helped Travis figure out how to get healthy, but no, they don't tell the Gamma, he didn't need to know despite essentially being the acting second in command. It was unbelievable really, even Chris kept it from him, acting like everything was all right. Seriously, what possessed those two not to tell their closest sibling? Or all of the higher ranks for that matter? That was a dick move, a real dick move.

"You know what I'm talking about, so just come clean. Why didn't you and Chris say anything? And why isn't curing you our top priority? Beta isn't ready to lead, we can't lose you yet. Travis, i can't lose you." Oliver said, a certain sorrow to his voice. This wasn't just a matter of the cause, this was his brother, one of the only people he ever even cared about, his first friend.
____________________________________________________________________________________________________________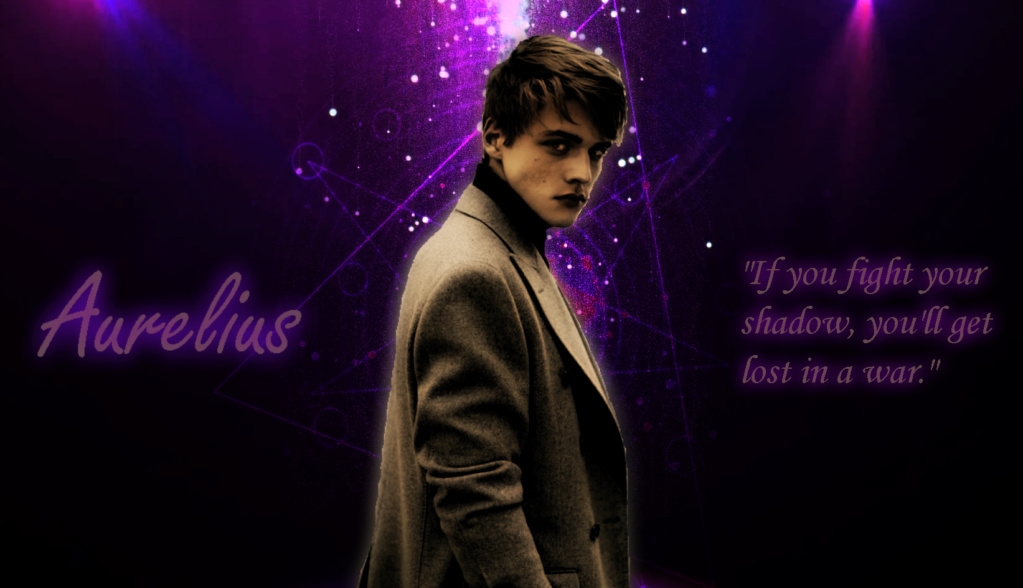 Aurelius

Post Mate





Status

:


Warnings

:


Number of posts

: 110


Location

: The Shroud


Job

: Warden of Will


Humor

: *Screams of anime determination*


Registration date

: 2015-03-10



Alpha was slightly happy to get away from the were-aliens for a time while they bustled about losing that leader of theirs. As much of a use that Tsxero had to his cause, he did not want to deal with the worry that they would likely be doing. There was that as well as what the exosuited created had said that more than anything wore away at what pride he had. Not that anyone could all Alpha a prideful individual, but that did not mean he didn't have a measure of pride within him. Soon enough they returned to their own base, Gamma likely having recovered from the damage he took within the battle. Which was good, he would have not likely losing a sibling as important as Oliver. Him and Chris, well they were perhaps two of the most irreplaceable people within this thing he called a life.

Where they ended up was his personal lab, tubes and beakers lining the various tables within the room as well as the usual computers with their blinking lights. Alpha pressed the palms of his hands against one of the tables, staring into one of the monitors as his reflection looked back. Honestly, he just wanted to take a small break but Oliver had said something about not telling him. A low annoyed sigh slipped from his lips as he looked at the reflection Oliver cast within the monitor beside him. It appeared he knew now, granted the creature speaking about that was likely someone that he had listened to."Why didn't I tell you I was dying?" Travis sort of spoke, playing around with the words knowing he couldn't exactly lie to his sibling anymore. This was perhaps not the best time to deal with this but then again he had to do it eventually.

There were so many excuses he could give for Oliver and maybe he could even just ignore the question altogether. "Because it wasn't important to our mission. Curing me isn't nearly as important, as i'm sure you're aware of." If anyone could understand it was Oliver, they had os many things they needed to do and curing him was not too important. "As for Beta not being ready to lead yet, that's why I made you Gamma. It wasn't simply because you developed powers, despite what you might believe." Alpha stated simply, wondering how correct his assumption about that was.

"I didn't tell you because I know you would spend all of your time trying to cure me rather than doing your duty."

Alpha

AlphaGay





Status

:


Quote

: I was built with no purpose beyond just to satisfy , the tireless thoughts of these curious minds



Warnings

:


Number of posts

: 1832


Age

: 27


Registration date

: 2011-03-25



Well, that was a better excuse then Oliver had expected. But then again, Alpha knew how to talk his way out of things, that much Gamma knew. Still though, Oliver was upset, anyone would be really. When was he planning on saying something? Was he going to wait until he was on his death bed? It was an understatement to say Oliver felt untrusted. Something was said about him being made Gamma. Honestly there were multiple reasons he ranked up, but the most apparent to outside perspectives was that he got powers one day. Just the thought of having to lead without Travis sent shivers down Oliver's spine, he knew he was able, but that didn't mean that's what he wanted.

"You're damn right i would spend all my time looking for a cure. Come on Travis, it's not all about the 'cause'. We're family, and that's more important then anything. Whatever it is we have to do to achieve our goals, it can be put on hold. I'm not going to sit by and watch you die just so we can devote a little more time to....whatever it is we're doing." Gamma said, disappointed that his brother was basically sacrificing himself for something they didn't even fully know how to accomplish. It was a selfless act, but a needless one.
____________________________________________________________________________________________________________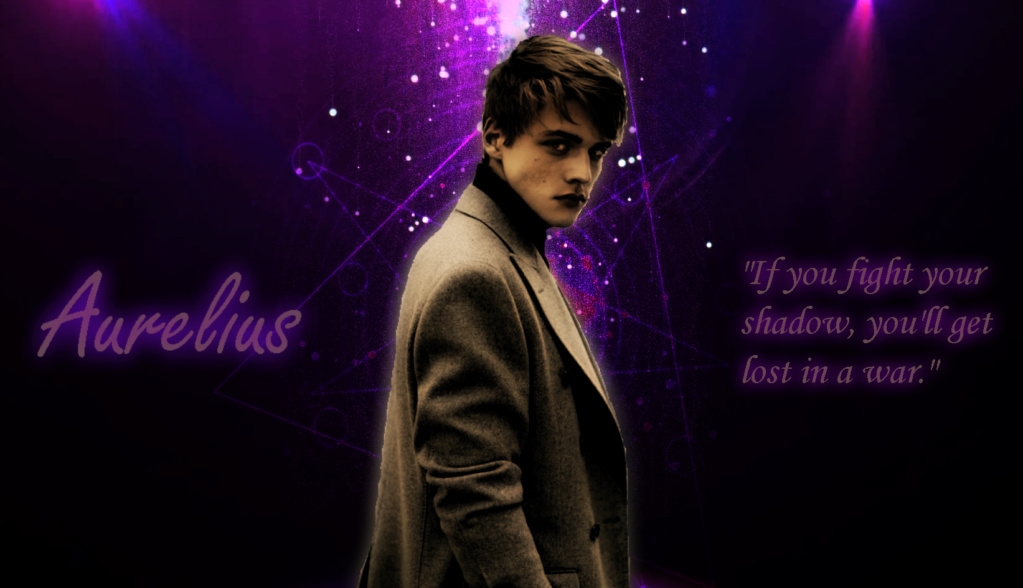 Aurelius

Post Mate





Status

:


Warnings

:


Number of posts

: 110


Location

: The Shroud


Job

: Warden of Will


Humor

: *Screams of anime determination*


Registration date

: 2015-03-10



Something told Alpha without anything being said that this had an effect upon Oliver, though he should have not been so surprised by that. Despite how distant he liked to make himself seem, it appeared as if they were a little more caring than initially thought. In a way the sentiment was nice, but in the end feelings mattered little in the way of progress. His own feelings as well as the emotions of the people he cared about. Atleast he found he was right in his assumption about his sibling, and their likely desire to keep him from suffering a rather nasty death. Still, it wasn't as if he were not doing anything about it, just he wasn't turning his entire attention towards curing himself.

"And that's why i've been doing my research rather than bothering with myself. Unless you would want to be dealing with the same thing in every single one of them." Alpha answered, making a few motions with his hands while a few keys were telekinetically pressed. "Dealing with one case of mutated cancer is annoying enough, but imagine that on a wide scale. That would be a disaster. " Which within itself would have been. So far he had been lucky nothing like that developed within Chris or Oliver, but then again it was always possible. So in a sense he should have been working on a cure, but something within it was missing. That something he wanted to figure out, but then something hit him. Remembering that one person, Silus if he was correct and how they had healed him.

For one reason or another them doing so had actually regressed his own malady back a few stages. "I however haven't been completely neglecting the problem. Especially since it's possible you might end up in the same situation at some point." He did not mean to worry Oliver any, but that may have been the case.

Alpha

AlphaGay





Status

:


Quote

: I was built with no purpose beyond just to satisfy , the tireless thoughts of these curious minds



Warnings

:


Number of posts

: 1832


Age

: 27


Registration date

: 2011-03-25



The possibility that this...super cancer, could effect Oliver himself as well as every other member of his family was horrifying. It already was with Alpha, and now it was even worse. This once again brought the question to Oliver's mind, why? Why not tell him, why not tell everyone? It concerned them as a people. This could wipe them out before they even got started, and that would just be a sad sad ending to this story. This was a huge issue, yet they were wasting time running around with Lucius and some alien creatures. It honestly made no sense to Gamma, but he couldn't continue to badger his brother, he needed to fix the problem and not complain about not being told.

"Have you considered talking to Lucius? He is quite the doctor from what i was told, and he also has several metahumans with healing abilities. Maybe he could help us. You don't need to do this alone, you have resources and allies for a reason. Doing anything solo is not how are family is supposed to work, we do it together. We're stronger, together." Oliver said. As much as he didn't care for Lucius he had to admit the man had his uses, it was a long shot and he would probably not be able to fix it on the spot, but it was worth calling him. Other then that, there were plenty of people on this planet with powers that could stomp such issues out without a second glance, all they needed was one of those people to save Alpha's live and potentially the lives of everyone else in their family.

"Either way, i don't want you making any moves until we know what we're dealing with. And i sure as hell don't want you exerting yourself in some fight with creatures that are none of our concern. If this has the potential to effect all of us, then it's are number one priority." Oliver said. It was true really, he couldnt understand why his brother was taking this so lightly, or at least he was making it out to be that way. Either way, this was a big problem.
____________________________________________________________________________________________________________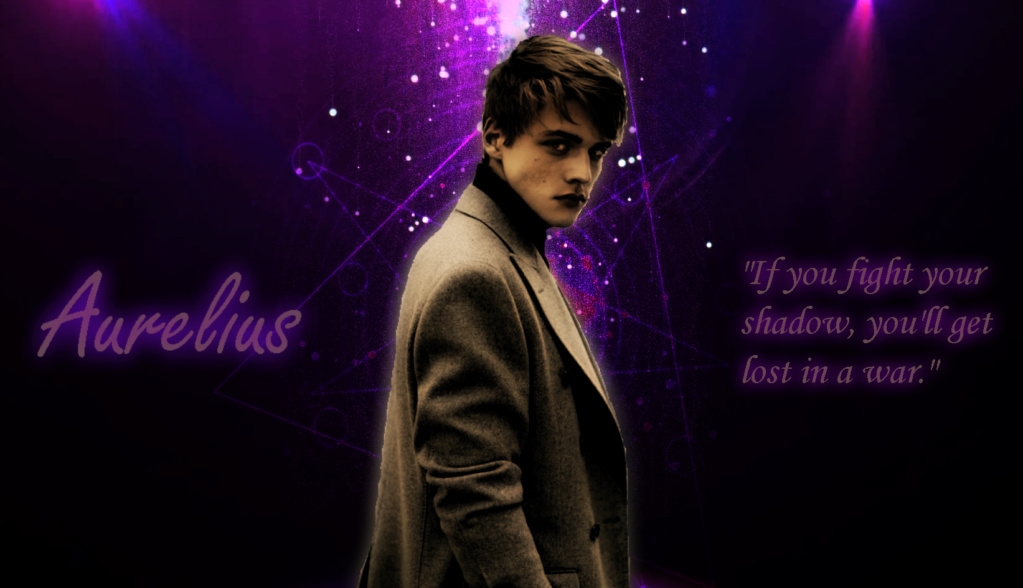 Aurelius

Post Mate





Status

:


Warnings

:


Number of posts

: 110


Location

: The Shroud


Job

: Warden of Will


Humor

: *Screams of anime determination*


Registration date

: 2015-03-10



While he had considered Lucius, it was not a favorable consideration. As much as he knew about the man, one thing Alpha did not trust the man to do was move around in his skull and likely kill him. Despite the fact that to an extent he could see the value of the man, well Alpha truly did not trust him. "If I truly wanted to die, yes I would ask for any of those healing metas to help out I've studied enough healing abilities to know how they work, and if anything they would accelerate the growth of the cancerous cell. I would be inviting my death much sooner than if it naturally ran its course. As for Lucius, he may have his uses but in the end a man like him is only interested in his own ends." Alpha stated turning to Gamma before returning to what he was doing.

"Trusting a murderer with my fate, well that's just not smart. If it were truly that easy, well I would have dealt with it by now." Human cancer was something that he could deal with but the type he had was something else entirely. It was aggressive, and if he didn't take steps to inhibit it, well then he would have likely expired months ago. "As for those creatures, well it's their technology I want. It's far more advanced than anything we have here and I plan to make use of it. Likely they would have the cure to my problem." It all made sense to him. He did something for them, and they did something for him, in the end everyone won, mostly him. "So no, it is my concern and yours as well if you care so much."
Last edited by Alpha on July 25th 2015, 8:29 pm; edited 1 time in total

Alpha

AlphaGay





Status

:


Quote

: I was built with no purpose beyond just to satisfy , the tireless thoughts of these curious minds



Warnings

:


Number of posts

: 1832


Age

: 27


Registration date

: 2011-03-25



Oliver could understand the fact Alpha didn't trust Lucius entirely, no one could with a man like that. As much as they had trusted him and allowed him to enter this facility, not to mention create three children from the DNA of some dead lady, they couldn't trust him like one of their own. Still though, the problem was there, and in the end if Lucius had the answers he would be brought in eventually. Travis seemed to have another idea, one that involved the were-aliens. His brother seemed to think some of their technology could help him, and perhaps he was right. It wasn't like Oliver had any other ideas.

"How could i not care Travis? I think you need to tell at least the rest of the higher ranking siblings, they need to know that their lives could be in danger, and more importantly they need to know what to focus their research on. If you don't think so, well, i don't know what to say. Just let us help you. As for the were-aliens, well, i think if we help get Tsxero back they would be more then inclined to help us out, the only problem is the whole risking of lives fighting whoever took him thing." Oliver said calmly. Honestly he felt Alpha was being to casual about this. Yeah, the whole intellect before emotions was sorta his thing, but damn, this could exterminate everything they had worked towards.
____________________________________________________________________________________________________________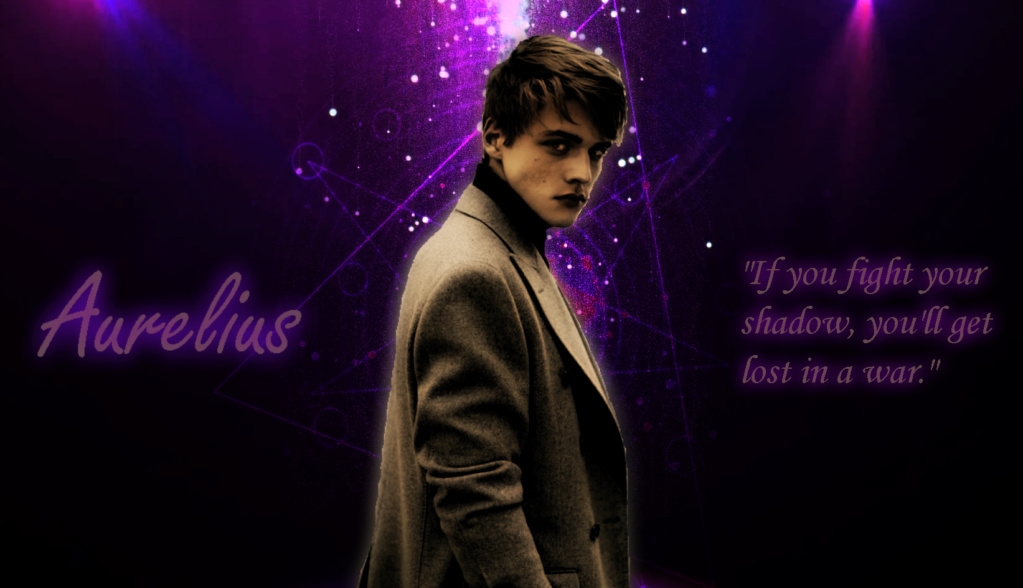 Aurelius

Post Mate





Status

:


Warnings

:


Number of posts

: 110


Location

: The Shroud


Job

: Warden of Will


Humor

: *Screams of anime determination*


Registration date

: 2015-03-10



---
Permissions in this forum:
You
cannot
reply to topics in this forum