Top posting users this week
2>
Rating
Language 2: Swearing is generally permitted. However, the language cannot be used to severely abuse.
Sexual Content 2: Sexual content is permitted. References and writing about genitalia and sex acts are permitted, but explicit detail is not. Fade to black, or use the dotdotdot rule. (Let's keep it PG-13.)
Violence 2: Graphic violence is permitted. Explicit description or in-game narration violence is allowed.

Despite these ratings, keep in mind that there is a limit, and you should not cross it just to garner attention. Also, resorting to curse words is also like adding senseless fluff to your posts.
License
Some rights reserved. This forum, and all of it's content, is licensed under a Creative Commons Attribution-NonCommercial-NoDerivs 3.0 Unported License
Disclaimer
Superhero RPG does not own any content written or distributed by Marvel or DC Comics. All of the content referencing to Marvel or DC belongs to its rightful owners. Superhero RPG does not claim rights to any materials used such as Comic Book, Movie, or Video game character images.
Superhero RPG does retain the rights to any and all posts made by the original authors that are a part of SuperheroRPG.

Copyright © 2008-2022 by Chellizard, Spirit Corgi, and Pain. All rights reserved. No part of this website may be reproduced or transmitted in any form without the written permission of the author or the Site Owners.
So these douche bags....
Need things to do. Probably something villainous to do so that this dick....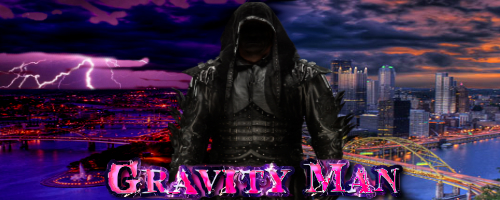 can laugh at them. If you need to see apps, as always click the pictures to see their profiles. Ultimately Pittsburgh would be best for location but I'm not picky and neither are the characters. They go where there's money to be made, chaos to be spread and total mayhem to ensue.
Thread can be of any nature, depending upon what you'd want it for. Combat is obviously the most easily accommodated, though talking and plot progression threads are welcomed with open arms and hidden knives. If you've got business with a gang, need to hire the gangs members or whatever that's also available.
Bonus points if you choose a combat topic where you can kick the NPC's asses so the PC can laugh at them for being failures at life.
#BestBoss

Proarden (Gravity Man)

Post Mate





Status

:


Quote

: "I've been a hero and a villain. Don't pretend you an teach me anything on morality."



Warnings

:


Number of posts

: 112


Job

: I'm Knight Artorias round these parts.


Humor

: If you have time to crack jokes, then you have time to post.


Registration date

: 2015-04-09



I don't need apps. Bliss can go ham on them and their dumb boss. Bring it Gravy Man
____________________________________________________________________________________________________________
Bliss
Mitsy's Boutique
-<>-<>-<>--<>-<>-<>--<>-<>-<>--<>-<>-<>--<>-<>-<>--<>-<>-<>--<>-<>-<>--<>-<>-<>--<>-<>-<>--<>-<>-<>--<>-<>-<>--<>-<>-<>--<>-<>-<>-
-<>-<>-<>--<>-<>-<>--<>-<>-<>--<>-<>-<>--<>-<>-<>--<>-<>-<>--<>-<>-<>--<>-<>-<>--<>-<>-<>--<>-<>-<>--<>-<>-<>--<>-<>-<>--<>-<>-<>-

Bliss

Owner





Status

:


Quote

: I'm pretty much the Captain Kirk of this place when I'm not too busy being the Han Solo.



Warnings

:


Number of posts

: 2164


Job

: Exerter of feminine "Whiles"


Humor

: [16:00:27] devistation : bliss you only bann me because you are scared you use your moderator powers to get rid of people u know is right but hate because they are right but if anything there is treatment for your disease of being scared of better people so you should go by some have fun bye bye


Registration date

: 2010-11-18



Only Jews go ham.

Is that why she's so good with money?

Anyway, totally. I'll watch bliss beat the crap out of people any day.
Where, when and do you want me to start it?

P.s: Why did I reply to this rather than Hatbox it?

Proarden (Gravity Man)

Post Mate





Status

:


Quote

: "I've been a hero and a villain. Don't pretend you an teach me anything on morality."



Warnings

:


Number of posts

: 112


Job

: I'm Knight Artorias round these parts.


Humor

: If you have time to crack jokes, then you have time to post.


Registration date

: 2015-04-09



---
Permissions in this forum:
You
cannot
reply to topics in this forum