Top posting users this week
2>
Rating
Language 2: Swearing is generally permitted. However, the language cannot be used to severely abuse.
Sexual Content 2: Sexual content is permitted. References and writing about genitalia and sex acts are permitted, but explicit detail is not. Fade to black, or use the dotdotdot rule. (Let's keep it PG-13.)
Violence 2: Graphic violence is permitted. Explicit description or in-game narration violence is allowed.

Despite these ratings, keep in mind that there is a limit, and you should not cross it just to garner attention. Also, resorting to curse words is also like adding senseless fluff to your posts.
License
Some rights reserved. This forum, and all of it's content, is licensed under a Creative Commons Attribution-NonCommercial-NoDerivs 3.0 Unported License
Disclaimer
Superhero RPG does not own any content written or distributed by Marvel or DC Comics. All of the content referencing to Marvel or DC belongs to its rightful owners. Superhero RPG does not claim rights to any materials used such as Comic Book, Movie, or Video game character images.
Superhero RPG does retain the rights to any and all posts made by the original authors that are a part of SuperheroRPG.

Copyright © 2008-2018 by Chellizard, Spirit Corgi, and Pain. All rights reserved. No part of this website may be reproduced or transmitted in any form without the written permission of the author or the Site Owners.
Donate to SHRP!
Superhero RPG will be able to keep our custom domain, copyrights to your works, and an ever growing appearance that will change over time! 100% of your donations will go to Superhero RPG and nothing else.
There had been little fruit from his time with the ultra gang, but finally it had all begun to get pieces put back together. It was unfortunate that all they could muster had been a simple test run, but ultimately it was progress. μrsine worked diligently with the reasearch the group had granted Tsxero, but what they had paled in comparison to the information that Tsxero had suddenly recieved from their "business partner" that they had made suddenly. Stumbling upon this man was a blessing to say the least. Though he had no idea whatit was that possessed this man to share the knowledge he had. With this...it was possible that there wold soon be blessed ones in all corners of the world, experiencing life, making contact and evaluating humanity for themselves. It was strange for Tsxero to think about...not being able to reign them all in. He wouldn't miss the power, not the control though. He knew his job, and he did it as best as he could...fuck anyone who said his job was an easy one. They could put the gun in their mouth and pull the trigger for all he cared. Was what he did questionable? Perhaps... was it easy? No. Was it for the best of his people? No doubt.

    "I see..." μrsine said with a little bit of a sigh.

    "I see..." Hɇtallos said in unison withhis younger brother, a solmn look on his face in light of the recent discovery.

    "You're both retarded if you're going to let the fear of a single test drive  prevent you from saving our brothers!" Tsxero snapped, rather quick to do so, but not unjustly angry. He had sacrificed a good poriton to get this information. To see it all end here out of sheer "possible side effects" was a great deal more than annoying.

"It's not just a simple side effect. This is death, and las I knew the pressence of Kax was pretty permanant." Hɇtallos looked to his brother with a little glare. "What's become of you? You once cared for every life in thsi colony...now you're willing to sacrifice one of our own? Use their blood to pay the price of an investment. A shadey and risky investment at that-"

"I DO CARE! Don't you ever question that you filthy lying snake!" Tsxero utterly exploded on his younger brother, a look of concern flashing in the younger male's eyes before he drew his sword.

"Okay, so while you guys dismember each other, I'll just keep trying to actually SOLVE the problem." μrsine added with a clap of his hands, proceeding to rub them together and type rapidly upon his desk's lumodisrupt-sense keyboard taking in all the text he typed. Tsxero growled before throwin his hands up in the air and sighing. The other brother sheathed his sword, but still glowrred at Tsxero for his outburst.

"What about a voulenteer?" Tsxero asked, Hɇtallos immediately went to protest but Tsxero looked to him and held his hands out like a pleading man looking for coins or mercy. "Hear me, not as Kaxkain but as your flesh and blood... We will get a voulenteer, one whom we know is skilled, stubborn and one who loves out people as much as themselves. We have μrsine enter Raksha and then we administer it. We monitor their progress, search for anomoly and undesired circumstance. If they are in the clear, then out kin and return from his Raksha...if not...then he remains in Raksha until we remove the gene." Tsxero said. Of course he recieved a thumbs up from the youngest brother...but the older of the younglings seemed to disapprove. Not that that was unusual. In the end it was agreed upon, and all they needed was a voulenteer... and Tsxero knew just the blessed one. He sent for his grandfather's second, the one that replaced him when he became Kaxkain. He sent for Nɇaroviin.

(676)
Last edited by A Corgi on April 14th 2015, 12:51 am; edited 1 time in total
____________________________________________________________________________________________________________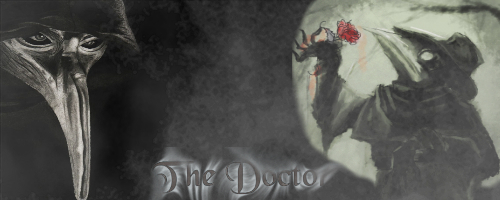 The Doctor

A Drunk Homosexual




Status

:


Warnings

:





Number of posts

: 161


Job

: I'm a Doctor


Humor

: "People remember me for being the creature with the child armor...I regret nothing."


Registration date

: 2014-07-09



The thin metal arrow rested between index and middle finger, twirled about as his eyes followed it almost hypnotically. Notching the arrow, he pulled it back and for a second there was stillness, before he looses the arrow as it sunk into the target with an audible thunk. "Bulls-eye." He muttered under his breath with a pleased smirk, removing another and repeating the process, each shot dead on target. Practice did make perfect, though he wasn't arrogant enough to say he was perfect when it came to archery, there was always room to improve. This went on for around five minutes, until he was out of arrows and pleased with practice for today. It would have been nice to practice on something that moved, but then again his transformed states hands did not facilitate a bow well. The day seemed like it was going well, until suddenly a Mursine appeared.

So it seemed that some important people wanted to see him, or rather two rather important ones anyway. Well, surprises all around, not that he would say no or anything like that."Alright then, lead the way." He said with a shrug, tossing the bow aside and following to wherever he was expected to go.

Atlas




Quote

: "Insert Quote from Character Here" or etc.



Status

:


Warnings

:





Number of posts

: 253


Registration date

: 2015-01-29



Nɇaroviin arrived with the others, μrsine had already informed him of the basics. There was a gene that could potentially help. It needed a live test though. They wanted him to be that test subject. The details were explained once he got there. Subsequently it was their basic sit down and pow wow. They explained why Nɇaroviin was the best man suited for the task, and hopefullyhe'd agree. Wel actually he would agree, mostly because plot demanded it, and I don't wan tot have a 150 word post that has to wait for someone else to say "yes". Once they had talked about that they prepped him on the experince as a whole and told him the measures they had in place to ensure his life remained.

"You're going to see μrsine do something that's never been done before. It is a leap of faith, I will not lie. But ultimately you must trust in his power to keep you from meeting Kax too soon. He has this power. I have seen it, and you will too. But you will tell no one. The people cannot know this at present. We will tell them, that is without doubt. We must think of how to tell them. Do you understand the gravity of the situation?" Tsxero asked as he folded his arms and looked to their cousin.

(234)
____________________________________________________________________________________________________________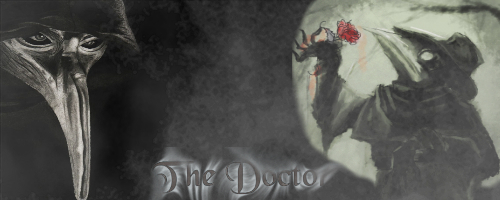 The Doctor

A Drunk Homosexual




Status

:


Warnings

:





Number of posts

: 161


Job

: I'm a Doctor


Humor

: "People remember me for being the creature with the child armor...I regret nothing."


Registration date

: 2014-07-09



He came to the others soon enough, but Mursine had already been kind enough to explain the basics of the situation to avoid the suspenseful portion of it. He was told why he was the best, and not like he could really deny it, because it sounded like something someone had to do. If he was the one they wanted, well then there was no reason he should refuse. It was for the people after all, which was a good enough reason for him. In the end, he did say yes, not that they needed to really entice him into doing anything.

It was likely Mursine would be over the whole operation, because that was his thing really, just like he did all of that hunting thing. He was going to do something, but what that something was he could not quite tell. All he new was that he was supposed to trust in that unknown power, granted to an extent he could trust the Kaxkains word if nothing else. Minus crimes that had been mentioned last topic, he was someone that he could trust. If he died, well he did have a good run so there was nothing he could really complain about. Alot of hunting and fun stuff like that, minus the whole being unable to breathe oxygen thing.

With a nod, he showed an understanding of the situation. "Yeah, I got it." With the important stuff out of the way, he clapped his hands together. "Soooo...lets get this show on the road."

Atlas




Quote

: "Insert Quote from Character Here" or etc.



Status

:


Warnings

:





Number of posts

: 253


Registration date

: 2015-01-29



Nɇaroviin agreed then? This was wonderful. All that remained was for μrsine to take his Raksha, or "God-Cell" form. He would transform after drinking from a vial and soon he was in his horrific looking armor. Well, horrific looking to most people, the blessed ones would likely be curious more than anything else. Once that was done, μrsine decided to jab their cousin quickly in order to best get this over and done with. Now it was just up to him in order to see the results.
____________________________________________________________________________________________________________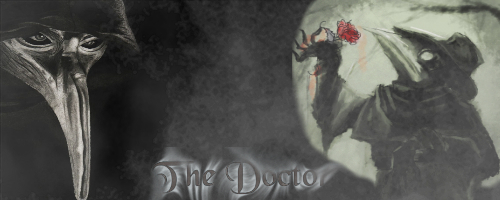 The Doctor

A Drunk Homosexual




Status

:


Warnings

:





Number of posts

: 161


Job

: I'm a Doctor


Humor

: "People remember me for being the creature with the child armor...I regret nothing."


Registration date

: 2014-07-09



Once he had agreed to everything, they could begin with the whole procedure. Mursine drank from sort of strange vial, rapidly forming an even stranger armor over his body, though he was more curious about it than anything. It resembled  one of their blessed forms, but it was an armor rather than a changed form, it was all strange really. Not that he had too much time to think about how the blessed one just looked weird, as they jabbed a syringe into him. The initial second, there was a small pinch where it had broken skin and then after a few seconds the real pain started.

An immense amount of pain coursed through his body, feeling as if every cell within his body were set on fire. Equilibrium went to hell as he fell against what felt like a wall, slamming against it and sliding down. He was partially aware of the change, cloth tearing as his body became to large for them. His head felt like it were going to split open, and he wondered if it had or not. Time lost all meaning, and whether he was moving or not, well that was just not something he knew. It went on and on, until it seemed to...stop.

Atlas




Quote

: "Insert Quote from Character Here" or etc.



Status

:


Warnings

:





Number of posts

: 253


Registration date

: 2015-01-29



"His heart is unresponsive. The only thing keeping him here right now is me... I can't seem to force is consciousness back into place..." μrsine called out as his cousin seemed to drop dead. One of the few benefits of this power of his was the ability to detect when and HOW he kept them from moving on. In this case Nɇaroviin simply did not pass on. His mind lingered, but he would not be able to hear, unable to interact or observe. He was not a ghost. He was just...hollow. Hollow and in darkness for all of an eternity. Well, maybe that's what it felt like, but in truth it was only seconds before anything happened. Hɇtallos shouted profanities at his older brother whom only called out in his own defense. μrsine retained his Raksha form as he forced himself between his two (now MUCH weaker) older brothers. "Enough! Hɇtallos, we knew this could happen. This is why I'm here. We're going to fix this!"

   "Ding-Ding-Ding. We hava winner! Listen to the boy, we're going to fix this." A voice proclaimed, a jovial tone saturated with the Scottish accent. The second he arrived Tsxero's stance softened as he stepped forward, meanwhile the suddenly appeared outsider used his foot to poke Nɇaroviin's jaw. First it was a little nudge, then a firmer kick as it seemed to delight in the lack of reaction from the motionless corpse. "Oh dearie, you aren't looking so well. Death is a more...winter color, we're in spring now." He chuckled as he looked up to Tsxero who was now within his immediate proximity.

  "You said this would work, WE HAD A DEAL!" Tsxero roared, the color red all over his face as he clenched his jaw and his cold eyes narrowed. This outsider just smiled and was as cool and collected as ever. "I kept my end of the bargain Sam-Cain, now keep yours!" He demanded. To this the man just looked to Tsxero and smirked, slightly peeved.

  "It's SamHAIN, dearie. If ya'd like to keep your tongue I'd suggest you remember that." He added in, even while he threatened he was just so incredibly cheery and oddly pleasant with his smile. "Just as you'll also remember that I upheld my end of the deal. I said I would give you a cure to help people of YOUR kind... and I did. IT just turns out that you and him are...well...not exactly the same." He added in, using his cane to poke and push Tsxero away before pointing to the would-be-corpse.

"What do you mean!? He's my cousin. Kin of my Kin, blood of my blood. How can he not be of my people?" Tsxero asked. "You've deceived my brother? Then Justice bid I force your hand." Hɇtallos added in as he drew his sword, positioning himself between Tsxero and Samhain. "Oh please, I know all about your little tricks. No such trick would work on the likes of me...even if I did feel guilty...which I don't. Or even if I was guilty...which I'm not. I upheld my oath, and he upheld his. Your patron god is satisfied, so raise your armament against me if you will...but know that to do so goes against the very deity you serve with all your adorably clean little heart." Samhain said, not even phased. He then walked around the lifeless body and began to inspect Nɇaroviin in his "deathly state".

  "I know you heard me! Answer me! How is he not one like me." Tsxero demanded, Samahin just continued to observe the body. Samhain's ignoring him pushed him too far over the edge and Tsxero picked up a beaker and threw it, though it passed right through Samhain.

  "I did hear you, what I did not hear was "please". It's only polite." He added, turning his head partially to speak but his eyes remained fixated on the recently not-deceased. Tsxero just growled and went to throw something else, though μrsine caught his wrist and glared at him. "Please...you are obviously more intelligent in this matter than we are. I humble request your assistance...please?" μrsine asked, adding the last part in as per precaution. Samhain smirked but his eyes didn't come off of Nɇaroviin. "Now you boy, I like. Very well...I'll share. You'll care. Got it?" HE asked before looking up to the three others.

  "You've recently discovered something you call "Raksha" which in the english language translates best to "That who is like the Gods?" It must be said as a question though.  It's a name, more than a title really. Well, I'm here to inform you that that translation is utterly wrong. The better translation would be to just call each other by the name of the gods whose powers they emulate." "BLASPHEMY!" Hɇtallos called out "SPARTA!" Samhain screamed, though honestly that just froze the knight in confusion. "Your Gods walk amongst you. Hidden within the souls of your people. These souls cause strange and completely imperceptible genetic changes on such a minute level that none could EVER detect it with technology...but it is still a genetic difference, and you...a new breed...and you....and you." Samhain added through the list as he pointed to the brothers, starting with μrsine, then with Hɇtallos and then finally with Tsxero. The others seemed surprised that Tsxero was the subject of the final point, Tsxero himself was shocked and began to protest.

  "I just sat here and delved into history I should be oblivious to with absolutely no trouble. I think I have my information right. You may not know it yet but you are in fact one such being. DON'T ARGUE...with me." He said before reaching his conclusion. "This cure would let any of you three breathe oxygen without harm...but it will kill one whom is not a... "Raksha." That being said...there's only one way to save your poor friend here."

  "To give him a Raksha." the youngest blonde said. Samhain had a wicked grin from ear to ear. He raised a finger just above his head and wiggled it back and forth while saying "ding-ding-ding-ding-ding-ding" and using his cane to poke Nɇaroviin's stomach. "I-I think I can do that. I just need time."

  "I'm afraid It's not that simple dearie. You see there can only be one Raksha per deity. A Raksha is literally a soulful incarnation of a deity. The "God-Cell" is what allows the body to mutate to become a more perfect weapon for the soul to utilize.... In order to give this one a Raksha, I must take an awoken god-Cell one from you." He would continue on. Tsxero closed his eyes and sighed. Samahin rolled his wrist in a flourishing moment as a beautiful blue feather appeared in his hand.

  "Do you really think I'll make that kind of deal with you?" Tsxero asked. Samhain let out a rather amused and somehow impishly ominous giggle as his eye twitched. "Oh no. Not you silly." He said before turning his body slightly and pointing to Hɇtallos. "But you will..." He said oh so confidently before winking and nodding, urging him to take the feather.

"What makes you think I would give up my Raksha?" Hɇtallos asked, hesitant and sweating something fierce, entirely uncomfortable with the fact that this being could read through him so proficiently. "Because you're the only one who can do it. I need someone with an awoken God-Cell, that means it' been used before. Your eldest brother hasn't awoken his yet...and if your younger brother leaves his God-Cell state...well...then it was all for nothing. You see, your the only one who can." He concluded before allowing the knight to think of this. His birthright. The power he was destined for was about to be taken from him because of this man.

"That didn't answer my question. So why would I agree to this?" Hɇtallos asked. Samhain's smile still on his face as his expression darkened and he stepped forward and whispered to the knight. "For the same reason you tried to take your brothers life when you didn't want to. For the same reason you're the paragon of knighthood. You will do this because it would go against your code to not help him after you've given your word to help him survive this. You will help him because helping him is the JUST thing to do. If that's not enough then you'll help him because you're a hero and because I goddamn said so." He stepped back and raised up the feather. Tsxero went to protest, but ultimately he knew this was not his choice to make. Hɇtallos took the pen, Samhain snapped his fingers and produced a small black book. Opening it the words themselves appeared on the page...and Hɇtallos signed on the black line.


   It had been hours but finally, Nɇaroviin was awake from his slumber. μrsine was sitting there with a smile on his face as he waved. "See, told ya I'd fix it. I always got your back." He added with a laugh as Tsxero stood there with his arms folded and his back on the door, the knight sat on a metallic bed with his elbows rested on his thighs and his hands limp while he remained staring forward with the most intense glare, staring at seemingly nothing but the wall.

   "Nɇaroviin? Welcome back to the land of the living." Tsxero said. "I trust we didn't pull you from Kax's presence?" He added with a little chuckle to the man whom replaced him as his grandfather's second.

(1689)
____________________________________________________________________________________________________________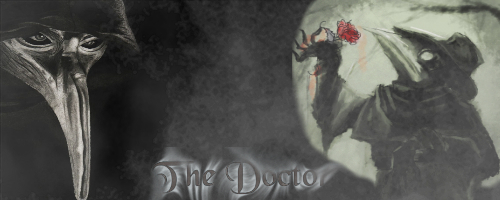 The Doctor

A Drunk Homosexual




Status

:


Warnings

:





Number of posts

: 161


Job

: I'm a Doctor


Humor

: "People remember me for being the creature with the child armor...I regret nothing."


Registration date

: 2014-07-09



Death wasn't quite like he had expected, granted he hadn't really put too much thought into the whole death thing. Everything was darkness, one he couldn't see, hear or even speak in, a sort of boring afterlife if he had to say so himself. He waited, expecting something to happen but nothing did, just more darkness swallowing him, caressing him and all of that poetic stuff. Eventually eternity ended, contrary to popular belief and he was pulled out back into the world of the living with a deep intake of breath. First thing he saw was what looked like Mursine, smiling down at him in usual fashion.

"Y...yeah." He muttered shifting back into a more human form, more curious than anything about what had happened. The only thing that really seemed out of place was that Hɇtallos looked angrier than usual, and that meant something. Not that he would bring it up, because doing so felt like it would only invite trouble. It would likely, or probably, one of the two. What proved that he did die was Tsxero welcoming him back to the land of the living, explaining so much and so little at the same time. Such as how he was not still dead, unless that had something to do with the power μrsine supposedly had.

His body felt strange but that might have been the dying more than anything. His neck felt sort of stiff, and well...everything felt stiff, innuendo not meant. "Yupp, not dead." Nɇaroviin noted to himself under his breath before fully turning attention to the Kaxkain. "So...did it work? Because the only difference I feel is sore everywhere." Which was the truth, but then again perhaps he was just missing some manner of sciencey stuff that was more inf the realms of μrsines expertise.

Atlas




Quote

: "Insert Quote from Character Here" or etc.



Status

:


Warnings

:





Number of posts

: 253


Registration date

: 2015-01-29



Samhain had long since gone and now it was just the three Blessed ones and their cousin, the new bearer of the God-cell. Unfortunately, Hɇtallos simply got up and walked past, brushing past his cousin with nothing but a permenant scowl on his face. Hɇtallos had indeed ben robbed of his God-cell but that was not the truth behind why he was angry. Why he was angry was because of the nature of what had happened to his God-Cell. He would never speak of it. The crime he committed to save his cousin stained his hands, as he was notw forever guilty of a crime that had no equal. The sin was unforgivable, but honor bid him take it. This sin had no redemption, yet he would be forced to teach others to do as he once did and not as he now has done. His life, was a cursed one.

"It worked. You can breathe the air as a human does. You can walk in their world without pain, you can talk with them without their fear, or without hunger. You can live as they do. But you need to remember...this is, and always will be your people..and your home." Tsxero said, his voice suddenly seeming to have a somber tone as he looked at his little brother that stormed away. "Hɇtallos paid a price so that you could have this. Every moment you breathe air is a moment you owe to him. We put your life in danger, and we saw you through it. Our debt is repaid. It is because of us you are still alive, that is what repaid the debt. But the success is one you owe to Hɇtallos... keep that in mind, Eos." He said with a smile before patting his shoulder to reaffirm the joyous feelings of this moment as he walked past.

"Hey...so you're like me now. You can breathe. Well, outside this place anyway." μrsine said with a laugh
____________________________________________________________________________________________________________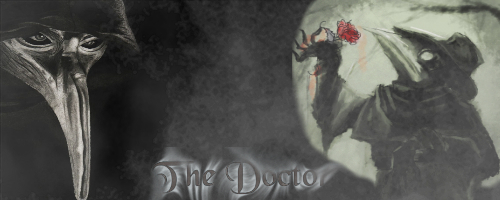 The Doctor

A Drunk Homosexual




Status

:


Warnings

:





Number of posts

: 161


Job

: I'm a Doctor


Humor

: "People remember me for being the creature with the child armor...I regret nothing."


Registration date

: 2014-07-09



So it had worked, he could breathe oxygen without the whole painful portion of it. Admittedly, Nɇaroviin
was happy with the result of the whole thing in general, but something within him was still curious about the rather angry expression Hɇtallos was sporting. Something was eating him up, and when they brushed past him, that curiosity only grew more from there. Something told him that he had something to do with it, but that could've not been the case. He could've asked about what his problem was, but that might've been rude. That aside, there was the whole breathing thing to be happy about. Tsxero was giving him some kind of speech, not that he would ever forget them, it was just hard to do really.

After that, a vague answer to his internal question had been given, about the seemingly eternal scowl upon the males face. He had paid some kind of price for this, which meant he owed him for the whole thing. The question was what he actually paid for this, unless Nɇaroviin knew nothing about surgeries at all. He didn't know anything about them, so that's not the point but it just sounded strange to him. "Hm…note taken." He noted under his breath with a nod, keeping that in his mental vault.

"And here I thought I was suddenly getting wittier." Nɇaroviin noted with a smirk in response to μrsine. Whether the joke was a hit or miss, well that was the unknown. "Being able to breathe oxygen makes someone want to….test it out." He muttered to himself with a nod. "Well I know what I'm doing now."

Atlas




Quote

: "Insert Quote from Character Here" or etc.



Status

:


Warnings

:





Number of posts

: 253


Registration date

: 2015-01-29



---
Permissions in this forum:
You
cannot
reply to topics in this forum