Top posting users this week
2>
Rating
Language 2: Swearing is generally permitted. However, the language cannot be used to severely abuse.
Sexual Content 2: Sexual content is permitted. References and writing about genitalia and sex acts are permitted, but explicit detail is not. Fade to black, or use the dotdotdot rule. (Let's keep it PG-13.)
Violence 2: Graphic violence is permitted. Explicit description or in-game narration violence is allowed.

Despite these ratings, keep in mind that there is a limit, and you should not cross it just to garner attention. Also, resorting to curse words is also like adding senseless fluff to your posts.
License
Some rights reserved. This forum, and all of it's content, is licensed under a Creative Commons Attribution-NonCommercial-NoDerivs 3.0 Unported License
Disclaimer
Superhero RPG does not own any content written or distributed by Marvel or DC Comics. All of the content referencing to Marvel or DC belongs to its rightful owners. Superhero RPG does not claim rights to any materials used such as Comic Book, Movie, or Video game character images.
Superhero RPG does retain the rights to any and all posts made by the original authors that are a part of SuperheroRPG.

Copyright © 2008-2022 by Chellizard, Spirit Corgi, and Pain. All rights reserved. No part of this website may be reproduced or transmitted in any form without the written permission of the author or the Site Owners.
Silus and Cale are starting a band.
If you want in throw it here.
There's gonna be cookies, cake and great music
with hookers
Members musical ability
(What CAN you play?)
Vocals - Silus/Yofie
Lead Guitar - Entei/DD
Bass Guitar - Silus/DD
Rhythm Guitar - Cale/DD
Keyboard - Cale/Silus/DD
Drums - Ryan/DD
*DD =
Dylan Daniels
(P.S: I lied about the cake....The cake is a lie.)
Last edited by Cale the human on March 4th 2015, 10:19 pm; edited 3 times in total

Asmodeus

Post Mate





Status

:


Warnings

:


Number of posts

: 145


Job

: The Progenitor of Robo-sapiens


Humor

: :red:


Registration date

: 2015-02-26



Ryan would be up for the band, he's got drums.

Jordan Reynolds

Mega Poster!





Status

:


Quote

: "Insert Quote from Character Here" or etc.



Warnings

:


Number of posts

: 946


Humor

: [14:27:18] Danny The Sphinx : So, with wealth 2 you get a spoon and then at wealth 3 the spoon can swallow people's souls, and then at 4 it creates blackholes and then at 5 it ends all existence


Registration date

: 2011-04-04




Forceaus

Mega Poster!





Status

:


Quote

: I am hilarious, and you will quote everything I say.



Warnings

:


Number of posts

: 2604


Location

: You're locked in with me at it.


Job

: It pays the bills


Humor

: I'm the cult of personality and history shows again and again that nature points out the folly of man.


Registration date

: 2011-12-22



Spirit Corgi on the drums

Yofie is the best singer in the world.
____________________________________________________________________________________________________________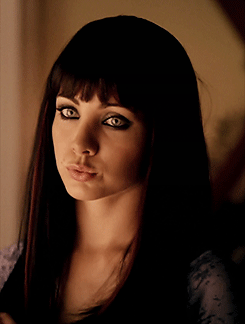 Amethyst




Status

:


Quote

: "Insert Quote from Character Here" or etc.



Warnings

:


Number of posts

: 43


Location

: Mexico


Job

: Sun Worshipper


Humor

: The Sun doesn't care


Registration date

: 2012-11-16



Ok so...
BAND ROSTER
Male Vocals (when needed): Silus
Female Vocals (when needed): Yofie
Lead Guitar: Entei
Bass Guitar: DD
Rhythm Guitar: Cale
Drums: Ryan
Keyboard: Silus

Asmodeus

Post Mate





Status

:


Warnings

:


Number of posts

: 145


Job

: The Progenitor of Robo-sapiens


Humor

: :red:


Registration date

: 2015-02-26




Grunge




Status

:


Quote

: Fuck Ya Im Gay.



Warnings

:


Number of posts

: 9


Registration date

: 2015-03-21



---
Permissions in this forum:
You
cannot
reply to topics in this forum