Top posting users this week
2>
Rating
Language 2: Swearing is generally permitted. However, the language cannot be used to severely abuse.
Sexual Content 2: Sexual content is permitted. References and writing about genitalia and sex acts are permitted, but explicit detail is not. Fade to black, or use the dotdotdot rule. (Let's keep it PG-13.)
Violence 2: Graphic violence is permitted. Explicit description or in-game narration violence is allowed.

Despite these ratings, keep in mind that there is a limit, and you should not cross it just to garner attention. Also, resorting to curse words is also like adding senseless fluff to your posts.
License
Some rights reserved. This forum, and all of it's content, is licensed under a Creative Commons Attribution-NonCommercial-NoDerivs 3.0 Unported License
Disclaimer
Superhero RPG does not own any content written or distributed by Marvel or DC Comics. All of the content referencing to Marvel or DC belongs to its rightful owners. Superhero RPG does not claim rights to any materials used such as Comic Book, Movie, or Video game character images.
Superhero RPG does retain the rights to any and all posts made by the original authors that are a part of SuperheroRPG.

Copyright © 2008-2021 by Chellizard, Spirit Corgi, and Pain. All rights reserved. No part of this website may be reproduced or transmitted in any form without the written permission of the author or the Site Owners.
Donate to SHRP!
Superhero RPG will be able to keep our custom domain, copyrights to your works, and an ever growing appearance that will change over time! 100% of your donations will go to Superhero RPG and nothing else.
Flakes of snow fell upon the city in a flurry, blanketing it in its solemn and cold whiteness. Travis Masters watched the snow fall through a window in his office, steely grey eyes considering every single flake that fell, though within the haze they became lost within the multitude. Despite the coldness, personal heating had its pluses, including of course the fact that he would not be touched by it, the cold. The day had been free of any sort of activity, no work to be done and nothing that would otherwise keep his mind off of his latest task. It was time to move forward with his plans, the time for gathering was done, and he had done plenty of that for a lifetime. Everything was in place now, and one final piece would need to be removed, before he could begin the next crucial steps within that plan of his.

While patricide would normally be beneath him, it seemed that it was required now, and so he would swallow the bitter pill and do what must be done. However, Omega made that all too easy, a simple mental tampering, and he could do away with him like that. An elegant black limousine would drive out from the company garage, barely in view of his office. Yet, he could tell that it was Ryan Masters' personal transport. Nothing would happen now mind you, but within a matter of half an hour, everything should go as he planned, so long as no deviations occurred, but even then, he had something to deal with the limited unknown. The sound of a door closing could be heard from behind him, Travis not turning around in his seat for a few seconds, before using a leg to push on the carpeted floor and twist the seat around.

Standing before him was Omega, or as he had come to be known as, Christopher Masters. If one looked at them both, they could see familial similarities, but they could also see how they differed, the only real thing that were similar between them being hair color and eye color. "Sitting here all alone?" He would ask in that usual chipper tone of his, taking a seat and just keeping eye contact with Travis for a moment.

"Perhaps, but a little healthy introspection is always good." Travis answered with a small smirk, resting his chin on both hands and sighing softly. Not much being done on the surface, but a hive mind allowed much information to be transferred through means other than talking. In fact,  he was already learning that Omega had already done everything that was requested of him. It was the perfect crime almost, and with how well he covered his tracks, there was no way that he would be stopped so easily. There were of course minor bumps in the road, metahumans that would attempt to stop him, but in the end they would find that his resolve was more than enough to surmount any odds. "but that's enough introspection for one day." He said finally, standing from his chair and looking to Omega as if silently asking if they were coming with him.

He would only nod, following along behind the mastermind, and within moments, they were standing on the lift that lowered them down into the labs they were born in. A flash would move through his mind, of blood painting pristine white walls and limbs thrown haphazardly along the corridor. Yet one walked amidst the carnage, a child untouched by the ugly bloodshed that filled the place. Where he was born, and where he was born anew, as Alpha. Upon its stopping, the elevator's clear doors would open, and lead them outward into a long white corridor, where a female with similar hair color and eye color waited, dressed in what one would call tight white leather clothing, and watching the two males with silent bemusement. "Welcome Alpha." She said in a curt, and rather professional tone. A clipboard was being cradled within her left hand, extended towards Alpha, who took it with his right hand.

His expression went from a normally warm one, to cold and sterile as the walls around him. Eyes would scan over the sheet, data, letters and things of that nature all greeting his eyes as they were absorbed into a vault that they would never escape from, the vault of his mind. "Interesting. Excellent work as always Gamma." He would say with an approving tone, as dry as it was, handing the clipboard over to Omega, who would then scan over it personally. While weakest among his siblings, Omega had his uses, and some even speculated held more honorary power than even Gamma or Beta themselves. He would give a nod of approval, before handing the clipboard back to Gamma.

"The latest batch, they are close to maturity, yes?" Alpha would ask, looking rather squarely at gamma.

"Yes Alpha, we are employing the new techniques you've introduced. They seemed to be showing a 22% increase in overall mental and physical development. It's a 12% improvement over the latest generation." Alpha seemed to nod, arms crossed over his chest. "And the ones created naturally are exhibiting powerful telekinesis already. It is speculated that their maximum potential is limitless, but we will need to do more tests to be sure."

"Excellent, keep doing as you are." Thirty minutes had passed, time was ticking onwards smoothly as ever. "Now excuse me, I have business to attend to." his hand would slip into his right pocket, removing a small cellphone, and within a minute it would ring. Just as predicted, it seemed that his father had an accident, a fatal collision with a drunk driver as it would seem. Feigned outrage was meant to be the response, and he played that card well, anger that someone would be so idiotic. Dead on impact was likely to be the verdict, just as planned. Still, he did not have time personally to attend such fallacies, but then again cloning was a wonderful thing. Just create one, tweak them ever so slightly with your own memories, and they could do the rest. True it was annoying, he had ways for that as well. So while Travis Masters was out dealing with familial issues, Alpha would be doing something else. The black mask would be placed over his face, along with every single precaution required.

The feel of supple black leather against his palms was perhaps his favorite part, but then again Travis just found himself enjoying the whole act of dressing up. Playing the part of a grandiose villain, even if he saw himself as the eventual hero of all. "Omega, lets go. We have a rather interesting target to hunt down now." the filtered voice would note, mechanical in execution as it flowed through the air.

"What would that be?"

"They call her The Mistress, but her powers are something that I'm more interested in. Some say she is invincible, immune to all harm, and others claim that her blood has mutative properties, perhaps even allows her to create metahumans. Regardless, either is something I would want to look into." Alpha explained, looking over a file compiled upon a small screen, a tablet of personal design. Omega would only nod, and within moments, both would be out.

Alpha

AlphaGay





Status

:


Quote

: I was built with no purpose beyond just to satisfy , the tireless thoughts of these curious minds



Warnings

:


Number of posts

: 1832


Age

: 27


Registration date

: 2011-03-25



Several things to do, not nearly enough hours to do them. Still, Raja had the exact same 24 hours that everyone else had. No more, no less. He just had be sure he managed his tasks appropriately and balanced his resources in the most efficient way possible while keeping himself fully functional and entirely aware. But that was all too common place for the old man. His entire life he had been doing that which he was doing now. Preparing for war, though now he was quite thankful for the chance to prove himself redeemable by preparing for war along side humanity, as opposed to against them. But it was not idle fantasy that motivated him, nor was it the concept that he would ever be forgiven or that he would be praised as a hero. His doing so, his choosing to rally alongside humanity was based off one simple fact. It was the right thing to do, and he would be honored to do it.
His walk was ever so soft, not a single click was heard down the empty hallway as his pristine white dress shoes touched and left the polished hardwood floor without so much as a tap or a click. The hallway would lead to a staircase, one that he would descend before coming to a threshold that was exposed to the elements. This is a place where any decent architectural mind would have placed a door, but as per Raja's request the doors were omitted from design, save for the initial front doors to the grand mansion. One would suspect that the rain or snow would have the hardwood, but alas that was not the case. Raja stepped through the threshold and found himself in the large circular area that was at the center of the mansion, surrounded by walls on all sides, but nothing but beautiful and miraculous sanctuary of some of the world's most exotic and unique flowers surrounding them.
Quickly beginning his daily walk through his garden's he was quite content to look and take in the natural beauty of nature, priding himself so much in its beauty that he had his mansion built AROUND the beautiful sanctuary so that he could be more readily available to tend to it. This was a task he would do without the use of his powers. He would step forward and with his own two hands he would begin to water and feed the plants. He even spoke to them, having a name with a smile for each and every one of them as he would tell them how much they had grown and how lovely they looked after all the years. His compliments, his praises were all individual and unique however, as if he had a personal relationship with all of the plants, and knew them all by heart. To him, he did. These were beautiful beings of life, each one as unique as the last. He knew every flower in this garden down to the detail. Finally he was carrying on a "conversation" of sorts with the rose bush he received as a gift form a botanokinetic woman named "Gaia-anna". The last rose upon the bush was a sole survivor of a tragic blight that seemed to attack it's strange genome. Were it not for Raja, this rose would have vanished as well. It was a unique rose, one that was unable to be replicated. Not even the worlds finest technology or botanokinetics could ever perfectly replicate it. It was one of a kind, and it was quite easily Raja's favorite.
"Saundarya bacatā."
He said to the beautiful rose. It's stem and leaves were a shimmering silver, beading with water as they led up to the beautiful flourish of petals. Brilliant and fiery red then bleeding into an amber orange, the same as Raja's eyes. Finally it went from orange to the most beautiful lavender with tips of cyan. The colors flourished and began to glow as he touched the rose, and the colors began to sway and move, as if the colors were independently able to move as liquid across a canvas. His finger traced the flower as he smiled at it.
"Kaisē āpa apanē baccē kara rahē hai?"
He asked the flower, his mother's naive tongue at work as he spoke to the most beautiful flower he had ever known. Unfortunately his conversation would be cut short as he heard footsteps approach.
"Excuse me sir. I tried to tell them-" His attendant said as he stood in the threshold, a man in a fine black suit, with glasses resting fastened and secured to the bridge of his nose next to him. Raja held up his hand and the attendant silence, but upon seeing the smile upon his face the attendant finally relaxed and stood aside, allowing the strange man access to the garden, Raja's most sacred and untouched place. The man in the suit stepped forward with great posture, while he wasn't a big man he was certainly what one would consider in shape. He was completely clean shaven and his glasses had not a scratch upon them and there was not a single marking upon him. Raja knew this man well, it was the one who pushed for his rehabilitation, and eventually the man who granted it to him. It was the only man Raja knew to stand before him without fear even having witnessed what he could do first hand.
"Agent Anniha." The man said with an extended hand. Raja smiled and extended his own, gripping tightly, but it was soon apparent that the man in black most certainly had the stronger grip.
"Please, we're a little past formality. Jamison"
He said, still smiling as he motioned with his hand. As if from the shadows, two strangers appeared in the threshold with comfy and exquisite padded chairs, leaving them in the threshold. With another motion of his hand, Raja pulled the chairs into the garden and positioned one behind his guest and one behind himself.
"Can I get you something to drink, or perhaps something from the kitchen?"
He offered, thought it was in vain as Jamison shook his head with a smile and a sigh.
"Raja you're too kind. But I hope you haven't forgotten the terms of your rehabilitation release." He said, though it was uncertain if this were a warning, or if this were a remorseful reminder, or even perhaps a threat of some kind. Raja just chuckled and shook his head. Of course he hadn't forgotten. "Excellent. I regret to inform you that we need you to undertake a task of importance." The man said as he leaned forward, being careful to not remove his glasses.
"Well you know I'm here. You know that rehabilitation or not... I'm ready to stand when you are."
He said. Jamison smirked then nodded. Raja's loyalty was appreciated more than he'd ever know, especially for what was in store for the days to come.
"Unfortunately we've found a metahuman in Canada. We've been keeping our eyes on him and we can't really say much about them other than the fact they need to... cease a certain activity. Otherwise we'll need to get involved." Jamison whispered as he explained the situation, doing his best to be cautious of prying ears. Raja listened and nodded his head as to indicate that he understood the explanation of things. "We can't prove anything at current, but we have reason to suspect that he is in fact growing metahumans."
To this Raja's expression remained unchanging, but the shock value still registered to Jamison, as Raja had stopped bobbing his head in affirmation. Raja's mind began to wander as he recalled the events of his so called revolution, and how he had actually found a way to transform people into transcendent metahumans such as himself. Untold power in the hands of each and every person's hands. Perhaps the thought of breeding and growing metahumans struck a little chord of familiarity in that sense. Regardless he remained silent, pondering why they would choose to send him on this mission.
"Some of out men will be stationed on the East wing's roof. There is a KF-89. Stealth ops level, you'll arrive no problem. Getting to them to talk to them is another issue. You're on your own there." Jamison said with a sigh before standing up and straightening out his black suit. Raja remained in his seat before smiling at Jamison, who nodded and turned to excuse himself. Raja said nothing as the man left, he only contemplated, theorized and compiled information he was given and the information he gathered. Jamison was good, he gave no clues, he gave nothing away in his posture or body language, no nervous ticks or habits. The only thing that Raja could gather was that Jamison DID know more than he was telling him. But then again that's because knowing was Jamison's profession. It was his job and it was one he was wonderful at. Raja smiled as he stood up, a snap of his fingers and the chairs disappeared into nothingness as he made his way to the east wing. With any luck he'd be taken right to his target's lair.
____________________________________________________________________________________________________________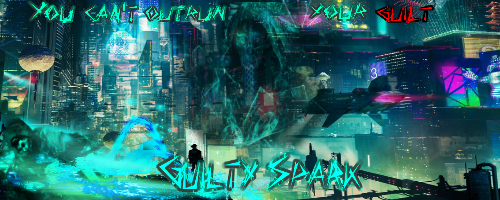 Zodiac

Mega Poster!





Status

:


Quote

: "Killing never takes a villain out of this world...It just replaces them."



Warnings

:


Number of posts

: 643


Age

: 24


Job

: Your salvation through destruction.


Humor

: [19:13:20] @ Forceaus : The racking of sperring skirrs means you rack disciprine


Registration date

: 2013-08-18



"What information do you have on our target?" Alpha would ask simply as the slim black vehicle tracable back to a dead end, moved through the city, keeping a steady and otherwise nondescript pace. Across from him sat Omega, typing on a laptop hooked into a network accessible only by them, protected from even the most skilled of hackers; meta or otherwise. Fingers would dance along the keys, releasing their meticulous clicks as he would access the data stores written about their specific target, despite them being so mysterious.

"not much information is available, not even the subordinates that I've interrogated could tell me much. This woman is very secretive, all they know is hair color and that could be a wig. All they know is that she is a being of unknown capabilities, and at the moment refer to her as a metahuman." Omega would answer, sliding the laptop over to Alpha, a few images flashing across the screen along with any information that he had managed to receive. Grey eyes would look them over rapidly, absorbing all information as the vehicle would stop, likely at a sign or something along those lines.

He had been sure to send Delta out ahead, garner a meeting with the mysterious female, and then they could move from there. Whispers of a mysterious person had been swimming about, his own name Alpha having being flowing slowly through the criminal underworld. He did enjoy feeling like some force, the mysterious puppet master tugging at the strings, but it was not all about that. He had his own purpose, one that no human, metahuman or even deity could stop. Alpha would sooner die than allow his goals to be for naught, which was one thing he found a true passion for.

When he was satisfied with everything that was shown to him, Alpha would return the laptop to his sibling, and simply recline in the rather supple leather seats, staring out the window as the street would glide on by. They were in motion once again, the slow hum of the engine perforating the air for the briefest of seconds. They were not far from the meeting point, a simple warehouse that felt so cliché that it almost made him feel sick. Still, if this woman had a flair for the dull, then he would not deny her the chance to be so. All he wanted was to find out which of the rumors were true, and then he could move on from there.

Soon enough however, the building would come into view, a rather dull looking metallic structure the color of white. No vehicles were parked outside of it, and for all intents and purposes it looked painfully dull. Alpha could not help but sigh, adjusting his sitting position and looking out to the building, scanning every angle for some manner of trap. "Whatever it is in there, I would not take lightly. I cannot see beyond those walls." Omega would say rather plainly, causing Alpha to pause for a moment and a rock to fall into his gut.

It seemed that he was dealing with something that could block out Omega's superiority, which meant that they could not scout ahead for possible dangers. A low annoyed curse would slip from under his breath as he  simply bid the vehicles door to open, and it would. A handle would click without a hand to touch it, and Alpha would step out of the vehicle, hands buried within his pants pockets. Behind him was Omega, silent as ever as both would consider any sort of trap that was laid out before them. If need be, they would take over a few of them with the psychic virus, and use them as pawns to keep from being overwhelmed. For a moment, the air about the two would waver with a psionic barrier, one that would protect them should any attacks be thrown their way.

With that done, they would advance towards the entrance, Alpha pressing open the door and stepping through into something different.

Despite the fact that the exterior was droll, the interior was more from some manner of Victorian palace. The ceiling stretched upwards to extreme proportions, with soft silken looking draperies descending downward until they kissed the soft carpeting. Dreamy music wafted through the building, caressing the eardums as a woman dressed for the ear with soft flowing red locks would sit upon a throne, oe leg crossed over the other with a crystalline goblet of wine within one hand. Her face was not covered, and emerald eyes would gaze down at Alpha with an almost amused expression. How she could hold such extravagance under the noses of so many was unknown to him.

"You must be the one they call Alpha. Come and sit, I'm sure there is much we have to discuss." She said in the most cordial of tones, a seat set at a banquet table before her.  It seemed that she had prepared for far more than just two, but then again that just might have been how things were. It was then that the smells of food would hit him, but caused a strange feeling of hunger within him. Yet he would not give in, watching the female swirl the blood red liquid within her goblet as Alpha would take his seat. He would however ignore the food set before him, looking upwards to the woman with an iron glared hidden behind his mask.

"I am Alpha, and you must be The Mistress." he would say with clipped courtesy.

"You must try the roast duck Alpha." She would note, reaching daintily to a plate set aside for her, and taking a bite of what he would assume was roast duck, chewing it and then swallowing. "It was roasted to perfection, and the spices…" A rolling hand motion would accompany the pause, along with an almost whistful hum. "Excellent, perhaps the best I have ever tasted. If you fear poison, I assure you there is no need. I would not want to kill a potential ally. No, that's poor business practice." He did not trust her however, from that posture, to just how she spoke to him.

"No, I ate before." he said one thing but his body said another, almost as if something were simply forcing him to be hungry. "I had come here today to make an alliance, one that I'm sure you could not refuse." He would pause for a moment, letting the woman mull over what he had said.

"Very well. But at least try the wine. I had been sure to pick out my best vintage, and it would be a shame to go to waste."

Alpha

AlphaGay





Status

:


Quote

: I was built with no purpose beyond just to satisfy , the tireless thoughts of these curious minds



Warnings

:


Number of posts

: 1832


Age

: 27


Registration date

: 2011-03-25



Raja jumped from the jet, not a care for the fact he was over six hundred foot in the air and without parachute. As he rapidly approached the ground he narrowed his eyes and in an instant he slowed to a halt, his white shoes touching down upon the ground, as if he were simply stepping down from a set of stairs. Taking a moment to tug on the bottom of the suit's coat, he straightened himself out before endeavoring towards his objective. He approached a door and sighed as he reached out and let his knuckles rap against the door. Subtly he used his sensitivity to kinetic energy to get a mapping of he area around him, primarily what was beyond the door...or rather if the person was armed or not. Thankfully they were not. This man would answer the door, dressed rather nicely who was met by Raja's smile. Unfortunately the servant didn't know what to do. He obviously should have greeted him, but then again he was in the presence of a monster. Does one need to greet a monster?
"Hello. I'm here to speak with the man responsible for the creation of metahumans."
Raja said ever so casually. The servant began to stammer and stutter in protest. Raja just sat there patiently, understanding the servant's situation and even Raja could admit that their unfortunate predicament wasn't one he would wish upon himself.
"Look. I'm not here to cause trouble. But we both know that if I NEED to see the man in charge...there is nothing on this planet that will stand between me and him. Anything that is, won't be for much longer."
Raja sighed as the servant nodded and stepped aside, trembling as Raja entered unopposed. He continued on his way. every step he made sent a little ripple of kinetic energy that he used and gently amplified to mimic a form of sonar sense. These walls were useful for obstructing vision...highly effective against the untrained. Unfortunately, Raja was not untrained nor was he ignorant.
He quickly identified the target, a banquette of all kinds of foods and delicacies, though nothing of great detail for him to notice. He turned the corner, perfectly aware of any opposition, to which he'd easily render them unconscious with kinetic pressure to the neck, but great care not to break the necks. He politely knocked on the threshold of the door as he turned the corner, standing there with perfect posture to accommodate his perfectly crisp white suit and his white hair, gel keeping his hair slicked back. Upon seeing the red-haired woman he felt a stone in his stomach, and then he looked to his target. He never gave away ANYTHING about his reaction to the Mistress but calmly announced himself.
"Oh excuse me. I hope I'm not interrupting."
He said as his amber eyes fixated on the woman.
____________________________________________________________________________________________________________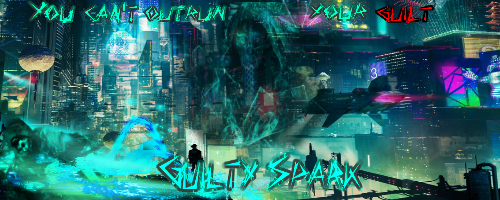 Zodiac

Mega Poster!





Status

:


Quote

: "Killing never takes a villain out of this world...It just replaces them."



Warnings

:


Number of posts

: 643


Age

: 24


Job

: Your salvation through destruction.


Humor

: [19:13:20] @ Forceaus : The racking of sperring skirrs means you rack disciprine


Registration date

: 2013-08-18



The mistress looked almost disappointed when Alpha shook his head, showing that he did not even want to sample the wine that she had prepared for him. Not that it would by any means ruin this meeting of theirs, but it did seem to throw a small wrench within the mood of the red haired female nonetheless. "Very well, I see we have business to discuss.. I wouldn't want to keep the ever so mysterious Alpha waiting." Her tone carried with it a certain amount of mockery, one that was layered also with civility that kept it from drawing the ire of the male. Something was keeping Omega from using his own capability, one that would have given them a manner of advantage, but here it was worthless. "You had contacted me, wanting an alliance and here I am to negotiate such terms. However, I would want to know what you want from me." She would lean forward, glaring at the male with those emerald eyes, a smirk still calm on her face.

Alpha would be silent for a few seconds, resorting to a more primitive method of his telekinesis, one that he had been forced to forge within the trials that had tested him from his birth. One would liken it to echolocation, nearly imperceptible pulses sent outwards that would hit off of things, and return to him with information upon what they had hit. Nothing concrete, and not that he would even garner any useful info, but it would be enough for his mind to fill in the rest. He would lick his lips from beneath the mask, feeling them growing dry as the food would continue to call for him to eat it, but he ignored it with an amazing will power. "Yes, I think you will find that an alliance between us would be mutually beneficial. Especially since I had heard of your various talents." This seemed to draw some amusement from her, but before she could speak, a knock would sound off.

Alpha jerked ever so imperceptibly, caught off guard in one of the few times by it, but it was enough to increase his heart rate. Was it a servant of The Mistress, one that knew to knock rather than just walking in on rather sensitive subjects or someone else? Alpha, and Omega would turn towards the door which seemed to open all by itself, to reveal an unknown aging man. Alpha could tell with but a cursory glance that they were on in years, skin beginning to wrinkle and fold in certain paces, and likely bones were becoming far frailer. No human would have walked into this place, not without a death wish, unless they were under the employ of the red haired one.

"By no means are you interrupting. Afterall, I have a feeling you aren't here for the banquet either." Something about her tone seemed to show that she was mildly amused by the newcomer. The Mistress would adjust her sitting position, allowing her a better view upon the male. "So, do you have business with me or Alpha over here?"

Alpha

AlphaGay





Status

:


Quote

: I was built with no purpose beyond just to satisfy , the tireless thoughts of these curious minds



Warnings

:


Number of posts

: 1832


Age

: 27


Registration date

: 2011-03-25



"Actually while I have the two of you here it would be a pleasure to speak with the both of you. Since this warning extends to both of your parties concerning."
Raja said, still appearing his happy and cheerful self. He stepped into the room and looked about before his eyes settled on Alpha.
"First off, you must be Alpha. I just wanted to extend a friendly piece of advice. Which is to slow your horses and either slow your operations or stop them entirely."
He said, ever perfect posture and a disarming smile between the two of them. He just stood there for a moment, perhaps letting things sink in and allowing it to register with the denizens of the feast. Regularly Raja relied on peoples prior knowledge to hold a form of intimation. If that did not hold here then he was perfectly okay with that. A clean slate was always a nice thing to start on.
"Oh tell me Miss. My sources tell me that you've undergone extensive measures to keep a leash upon my pet. He's pretty dig, black scales lives on the Ocean floor. Sound familiar at all? No?"
He said as if he just recalled the information and was generally shocked.
"Well in any case if you find my dear old friend, please keep in mind that he tends to grow rather fond of people and it's best not to be imposing upon those people. Like me he...tended to have a dark side. Of course if you kill the electricity he'll calm right down."
Raja concluded his little commentary towards the Mistress but then he simply remained there with a genuine smile and looked up to the light, using his telekinesis to make it flicker, then looking to Alpha.
One may have perceived him as careless, one may have even seen his speech as idle, but they did not know Raja then. Everything he said, everything he did had a purpose. A point. For now he what he was doing was warning them. They were smart enough to put two and two together he would have thought. One doesn't generally just waltz in and begin a line of questioning without having what one might call "back up". Raja was, unfortunately, "wired" and everything involving him was being recorded. His symbolism was in "Kill the electricity" to EMP or kill off communication. If he were going to warn these two, it was on his terms. Not on THEIRS.
____________________________________________________________________________________________________________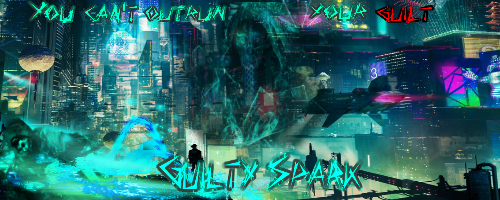 Zodiac

Mega Poster!





Status

:


Quote

: "Killing never takes a villain out of this world...It just replaces them."



Warnings

:


Number of posts

: 643


Age

: 24


Job

: Your salvation through destruction.


Humor

: [19:13:20] @ Forceaus : The racking of sperring skirrs means you rack disciprine


Registration date

: 2013-08-18



So this stranger had come with a warning, but to walk so boldly into the unknown presented too many things. Either it was him that personally wanted to present these warnings, or he was simply a mouthpiece to someone greater. Regardless of the truth, something about this man was disarming, perhaps that strange smile that played across his face or something else, though Alpha could not quite place what that something was. The Mistress however did not seem the least bit troubled by the development really, the same expression was playing across her face as well, sipping almost nonchalantly on a cup of wine while watching Raja. A few pings would come across from EVE, giving information upon who the male was, and the face alone should have been enough to send a tingle up his spine.

A powerful metahuman of the past was standing before him, old perhaps but he could not underestimate what they were capable of. Someone had a warning, and regardless of who it was, something told Alpha that he would have to listen carefully to each word spoken. What was said however, he found himself rather annoyed by.  Someone wanted to impede his own research, no, they wished to impose upon his very purpose. If he were a man with less control over themselves, he would have attempted to destroy this man, but that would have been unwise. Still, if one could have seen beyond his mask, a frown would have been visible, lips turned downwards into a rather annoyed expression.

Another obstacle it would seem within the grand scheme of things, yet he did not talk. Perhaps it was just speculation that they knew, and if he spoke, he would be throwing away any doubt. Still, the male would speak on about something that he had no real clue about, but it seemed that was directed more towards The Mistress than him. He would continue to speak, and the last words seemed to strike a chord with all in the room really. Cut the electricity, something about that did not quite seem right. Why would doing that cause any sort of scaled beast to calm down, unless of course he was speaking metaphorically. "Yes, I understand perfectly." She would say with a small smile still playing across her lips, and within an instant, Alpha would feel a strange tingling sensation.

The lights would flicker, before cutting off entirely, and leaving them in the dark. Alpha was in the dark, but it was then that what appeared like candles dotting the feast table would ignite, releasing their own light a outwards into the grand feast hall. "Killed brutally." She would add, popping another slice of the duck into her mouth and looking to the metahuman that had so bravely wandered into her domain. "Now, why are you really here?"

Alpha

AlphaGay





Status

:


Quote

: I was built with no purpose beyond just to satisfy , the tireless thoughts of these curious minds



Warnings

:


Number of posts

: 1832


Age

: 27


Registration date

: 2011-03-25



"I'm here to be brief with you, but to warn you of the impending doom which encroaches upon both of you."
Raja said with a clap of his hands. He was very elegant and had a charismatic way with words when he needed to. But now wasn't the time for that. Now was the time for honesty, despite the company he was in could likely cause him some serious harm. Not that he gave a damn.
"Stop creating metahumans. If you do, this will be taken as a leap of faith on behalf of the organization I now represent. In doing so we will share out ground-breaking knowledge and resources with you and this will prove that you are people we can cohabitate with. If you do not. You WILL be captured and there's absolutely nothing in this world that can save you. "
He said with a slight shrug as if this were a simple conversation with an unfortunate message to it.
Of course what was perhaps the scariest thought would be the fact he had the confidence alone to walk into a room, in his old age, and fearlessly deliver this message to two highly powerful beings. Even more interesting though, he subtly assisted them and their supposed privacy by revealing that the power needed killed. Now why would he assist them in their privacy? Raja, however, had said his piece and he just stood there now, fearless. So fearless it was almost as if he were oblivious to the potential danger, or he was so incredibly sure of himself. This was indeed strange, and there were lingering questions to be sure. But the true question now would be a simple one. "What now?"
____________________________________________________________________________________________________________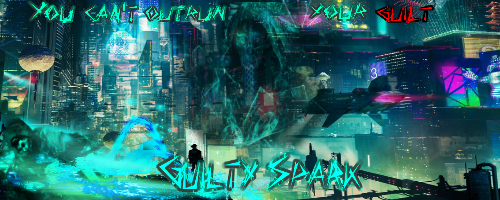 Zodiac

Mega Poster!





Status

:


Quote

: "Killing never takes a villain out of this world...It just replaces them."



Warnings

:


Number of posts

: 643


Age

: 24


Job

: Your salvation through destruction.


Humor

: [19:13:20] @ Forceaus : The racking of sperring skirrs means you rack disciprine


Registration date

: 2013-08-18



So he was here to warn them of something, an impending doom that was supposed to come upon them. Something that Alpha did not feel too threatened by, but in fact part of him was curious who would be so brave as to threaten him like this. Well, threaten him and the one known as The Mistress like this, as it seemed to be directed at both of them. What had interested him was the phrase that nothing in this world that could save him, though before he could scoff at the idea, it seemed that The Mistress was the first to do so. A low feminine chuckle that flowed through the room with almost inhuman ease, a single hand placed over her mouth as she continued to do so for a few seconds.

"That is quite the warning you have here.  The arrogance behind it is so grand, that I can't help but find it compelling." Her goblet was drained of the liquid, placed softly on the arm of her chair. Alpha however was considering something, how they had information about him creating superhuman beings. There should have been no way for anyone outside of the operation to know that, but here someone was presenting the information to him. This alone was enough to let off a few red lights, that he had a leak within his ever so tight security, and that would need to be fixed later. Still, he would give no indication of his discomfort, beyond shifting within his seat and watching the male rather closely, as if expecting something to happen.

"But, I am a cordial woman, I shall….agree to your terms. If perhaps only out of respect if anything else." Alpha was partially surprised by this revelation, that she would be willing to accept such terms, but then again they had no clue about him, his resolve to fulfill his purpose no matter what. His hands would intertwine underneath the table, the sound of leather being stretched taught reaching his ears, but them seemingly alone. Both were within reach, and it would only take a thought to project a piece of silver ware such as a fork into their throats, only a thought and then Omega could easily get them out of there the rest of the way. All human minds were weapons, ones that his siblings could easily use, but something told him not to. Perhaps it was the information given by his Ai or something else, but he would control the impulse.

Alpha hated feeling at such a disadvantage, feeling cornered as one would say and when cornered things tended to lash out. Yet, he was beyond irrational action, he should be beyond simply acting out like that. If he were to do as this man was suggesting, then that would likely give him some relief from whatever was to come after him, but at the same time, that would also likely lead to the absolute destruction of his purpose. Yet if he did not, the same would happen anyway. He was at an impossible impasse, and one that indeed infuriated him to no end.

"There seems to be only one real option." His tone did not betray how flustered he truly was. "For now, I shall do as you request." He would then root out the leak within his network and fix it.

Alpha

AlphaGay





Status

:


Quote

: I was built with no purpose beyond just to satisfy , the tireless thoughts of these curious minds



Warnings

:


Number of posts

: 1832


Age

: 27


Registration date

: 2011-03-25



"Well you see, it is not arrogance though, my dear. Arrogance is when is insecure and compensates in order to make themselves feel more secure. I'm simply speaking the truth to you, and so it is confidence."
He said before he looked over back to Travis. He was a quiet one, the one known as "Alpha". He was strange in many ways, yet any and all information on him was classified beyond the levels Raja had clearance to. But kindred spirits had a way of recognizing each other. His amber colored eyes unmoving for the moment.
"I've done exactly what you are doing. You're on the fast track to power. You're doing the world a service, though for some reason they cannot understand. You realize that you are making the greatest sacrifices to ensure a better tomorrow for this world, yet you're scrutinized. Villainized even by those who can't even begin to understand the motives of why you do what you do. You do it objectively, without a mind of emotion or morality, all because it's only YOU who is willing to do what is required."
Raja said all of this, unsure if it was even true or not. Then again he did have a feeling that this man, this young man, was like him. In many ways perhaps, they were akin but as for this he was uncertain. He was taking a leap of faith, and looking back on personal experience.
"You don't care for power. It's only means to the end, the end being a more successful and prosperous world than any human could ever understand. The next phase of evolution."
To this he smiled, remembering fondly the days that passed. Hoe he believed that too. He was going to ascend everyone, he was going to render humanity obsolete. He would bring them to a promised land of peace, prosperity. Where every being was a superhuman, where everyone had power.
"I will offer this. Stop now. Not because of this warning, but because this is the only way to save yourself. I understand what it's like to have this power, I once held more than 2000 tons. I know the effects influence has. I know what it was to have no emotion, to have no love to see everything as beneath you and petty. To see myself as a god amongst men. But it's foolish. Who are YOU to be the catalyst of evolution? What has given you that right? It's a self-appointed title, just as my self-proclaimed godhood was. You are a single cell, and what you believe to be a "Catalyst" of evolution is nothing more than a malignant cancer. Not only to this world but to yourself. You don't realize you have the capacity to love until you've lost it all."
He cleared his throat, the severity of the situation seeming to calm for a moment as his serious gaze was averted to the Mistress with a smile and a nod. He tugged on the bottom of his crisp white coat and straightened his asylum tie.
"You'll sit there and you'll manipulate yourself. You'll try to tell yourself I'm wrong. You'll probably even succeed in convincing yourself too. But you know deep down that I'm right...and you know that you convincing yourself is only a band-aid on severed artery. The only thing it's doing is hiding the wound from plain sight so that you don't have to face your own foolishness and stupidity. You'll get angry, then you'll fight fate. You'll manipulate and destroy lives without a care in the world. You'll hide behind lies and deceit, you try to keep the masses under the promise that you're only acting in their best interests. You deceive, lie and manipulate and deep down you still know it's folly."
He wrapped up his little speech of personal mistakes, the mistakes he promised that Travis himself would one day make. Why? Because history repeats itself. As it happened the first time, it would happen the second time, and so forth. He would add directly after a more "sympathetic" note for Travis.
"I would know... I was the king of that once... but not now... and never again."
With that he would smiled sympathetically to Travis then nod to the Mistress again and turn to take his leave.
He could quite easily be stopped by a simple word, but it was quite apparent that the normally "quiet" individual had said his mouth-full and then some, so he himself had no more business there. Of course Travis could learn from these mistakes, or inquire about them and how to avoid them. That was to say Raja was willing to assist him, or perhaps Travis simply wanted answers, or the mistress herself had something to say... but if neither had anything to say, he would calmly and silently be on his way.
____________________________________________________________________________________________________________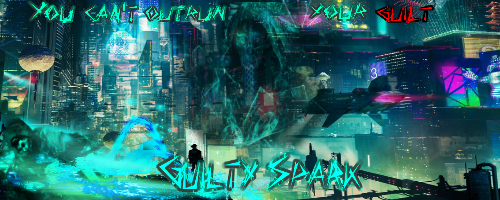 Zodiac

Mega Poster!





Status

:


Quote

: "Killing never takes a villain out of this world...It just replaces them."



Warnings

:


Number of posts

: 643


Age

: 24


Job

: Your salvation through destruction.


Humor

: [19:13:20] @ Forceaus : The racking of sperring skirrs means you rack disciprine


Registration date

: 2013-08-18



Alpha would sit, fingers intertwined as he considered every single word that the dark skinned metahuman spoke to him. If his information was indeed correct, then it was likely he was talking about himself, hoping that he could project something onto Travis, perhaps sway him from his supposedly errant ways. It was moving if nothing else, but he knew there was no real stopping for him. He spoke of morality, about him being a cancer and that was enough to cause Alpha to chuckle softly, filtering through the mask. "It has to start somewhere. Why not with me?" The chuckle would fade away to calm speech, still hiding perhaps his dissatisfaction with the situation. If anything, this man had managed to mostly peg him down, but how was the question he had on his mind more than anything else.

"I mean, if everyone thought like that no one would get anywhere." Yes, he had to make sure the illusion of control was kept no matter the situation. He could feel The Mistresses' eyes upon him, appraising perhaps or just amused by his rather interesting reaction. "However, your advice is considered." His hands would rub together, the sound of smooth leather rubbing together sounding out.

"Well, that happened." The Mistress noted with a shrug, sipping on the cup of wine.

Alpha

AlphaGay





Status

:


Quote

: I was built with no purpose beyond just to satisfy , the tireless thoughts of these curious minds



Warnings

:


Number of posts

: 1832


Age

: 27


Registration date

: 2011-03-25



---
Permissions in this forum:
You
cannot
reply to topics in this forum