Top posting users this week
2>
Rating
Language 2: Swearing is generally permitted. However, the language cannot be used to severely abuse.
Sexual Content 2: Sexual content is permitted. References and writing about genitalia and sex acts are permitted, but explicit detail is not. Fade to black, or use the dotdotdot rule. (Let's keep it PG-13.)
Violence 2: Graphic violence is permitted. Explicit description or in-game narration violence is allowed.

Despite these ratings, keep in mind that there is a limit, and you should not cross it just to garner attention. Also, resorting to curse words is also like adding senseless fluff to your posts.
License
Some rights reserved. This forum, and all of it's content, is licensed under a Creative Commons Attribution-NonCommercial-NoDerivs 3.0 Unported License
Disclaimer
Superhero RPG does not own any content written or distributed by Marvel or DC Comics. All of the content referencing to Marvel or DC belongs to its rightful owners. Superhero RPG does not claim rights to any materials used such as Comic Book, Movie, or Video game character images.
Superhero RPG does retain the rights to any and all posts made by the original authors that are a part of SuperheroRPG.

Copyright © 2008-2022 by Chellizard, Spirit Corgi, and Pain. All rights reserved. No part of this website may be reproduced or transmitted in any form without the written permission of the author or the Site Owners.
Page 2 of 2 •
1, 2
Lucius reformed with traffic and then slightly turned to the boy in the back seat "I have both in my lenses, but where to start. They seem to be poping up everywhere, but id rather find the source then go around fighting things that can't be fought." " Lucius said to him as he drove. The boy seemed to know alot about this stuff, or at least more then Lucius and the other one. It was an odd situation Lucius was in, and most likely the most heroic thing he would do for a long time.
Last edited by Red Tide on November 10th 2014, 4:54 pm; edited 1 time in total

Red

Retired Moderator





Number of posts

: 1255


Registration date

: 2014-09-11



Regal smirked as he noticed the grey energized thread between the man driving the car and the would-be-victim. Looks like they actually had very little if no clue as to who each other were. He could also visually see the cyan green aura that was radiating from the young man. For the sake of convenience Regal decided it was best to give these two names to keep them best separated. He would decide to "name" the other young man in the car with him the esteemed name of "Heart-boy" and their driving companion would henceforth be dubbed the name of "Lenses". That would keep things in perspective for him long enough.

"Well if you wanna figure out where to start it's normally a pretty good idea to start back at the scene of the crime. Oh, and if you could- like- keep a lock on the most highly concentrated EMF areas that have the coldest thermal out-put it would probably give us a better location. See, normally more heat stimulates EMF activity because of excited electrons. But with ghosts it's the opposite. Colder, but higher EMF. Don't try to rationalize it. It's magic, it don't gotta explain nothin'." Regal said before looking from Lenses back to Heart-Boy. "How are you feeling right now? Because I really don't understand what this color is. It's like...fear and excitement mixed with happiness and frustration." Regal's right eyebrow twitched out of instinct at his inability to understand the emotions of another individual. "You gonna be a daddy or something?"

Thus began Regal's adventure with Heart-Boy and Lenses.
____________________________________________________________________________________________________________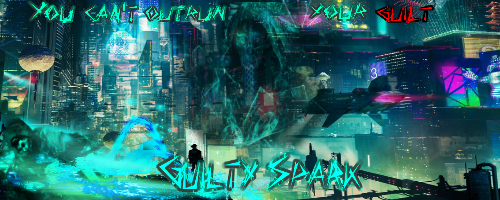 Zodiac

Mega Poster!





Status

:


Quote

: "Killing never takes a villain out of this world...It just replaces them."



Warnings

:


Number of posts

: 643


Age

: 26


Job

: Your salvation through destruction.


Humor

: [19:13:20] @ Forceaus : The racking of sperring skirrs means you rack disciprine


Registration date

: 2013-08-18



Alright, they would would be chasing down ghosts. It felt almost like some kind of scooby doo adventure, if the ghosts were real and trying to rip out his heart, so nothing like one at all. Ryan found himself fantasizing about how they would fight these ghosts, and if they could even do so. However, that amounted to magic and him just managing to destroy them through the power of...well magic. If ghosts existed, then magic had to as well and that was perhaps pretty awesome in his book. The younger male would eventually then turn back to him, drawing Ryan's attention, saying something about colors which confused him even more. "Color? I..dunno what you mean." He said confused, though the male went on about asking him if he was going to be a daddy. "A daddy? No, i'm not gonna be one...I think." He scratched the back of his head even more confused, and whined softly, now perhaps more confused than before.

Jordan Reynolds

Mega Poster!





Status

:


Quote

: "Insert Quote from Character Here" or etc.



Warnings

:


Number of posts

: 967


Humor

: [14:27:18] Danny The Sphinx : So, with wealth 2 you get a spoon and then at wealth 3 the spoon can swallow people's souls, and then at 4 it creates blackholes and then at 5 it ends all existence


Registration date

: 2011-04-04



Lucius drove slowly down an empty street, wanting to keep moving but also figure out what the hell was going on. The child spoke of EMF readings and how they were cold yet still high around ghosts, Lucius smiled a bit under his mask at the boys enthusiasm."Hector, use the GPS satellites and try to find the highest condensed EMF readings in the city, but also the coldest." Lucius commanded his AI not caring if the others didn't know who he was speaking too. "I will check sir, but you do know EMF readings are usually higher when their hot right" the AI asked questioning his masters inaccuracy. "You'll see what i mean, just do it, and quickly"
____________________________________________________________________________________________________________
Other Links:
I thought the price was my soul

That i need only give myself to reach my goal

Now i see that is not the cost

They'll all be taken

This deal was swindled, and i have lost


Red

Retired Moderator





Status

:


Quote

: "Natural Selection will force us into conflict either way. Only under Rise will that conflict be ordered, and with room for a future. The alternative is a catastrophic, global revolt of Inhumans."



Warnings

:


Number of posts

: 1255


Location

: The wrong side of history


Job

: Professional Asshole


Humor

: Hurting feelings and killing parents since 2014


Registration date

: 2014-09-11



"Oh, and just so ya know, you can fight ghosts. Ghosts function on a series of spectral electromagnetic impulses that were kinda left behind by a spirit, or an essence. You can't kill ghosts, but you can interrupt their EMF long enough to disrupt their manifestation. Most people who go after ghosts use iron, because iron passing through them pulls in their EMF and disrupts their manifestation. The only way to keep rid of a ghost is to destroy whatever is binding it here. It actually has a science behind it but I don't know it." Regal concluded. He figured explaining things out ot people probably would have helped a bit more than keeping people in the dark as to how and why certain things were effective. But he told them more than enough really. They needed Iron to incapacitate, or to destroy what was binding the ghost.

"Ghosts on Halloween sounds almost cult-like. So look in the sewers, there's probably something there. OH! One more thing, we should probably check the library. We totally need to look up local lore too." He added in before sitting back, his burst of energy starting to fade as he looked out the side window, a rather morbidly obese woman was walking, or rather waddling, down the street and Regal's brow just furrowed as his mouth opened with disgust. "Hey... electrical impulses travel slower in fat. I Wonder if we could roll that lady down the hill onto the ghost and keep is trapped in there somehow." He mused, a genuine question now moreso than an insult. It would seem he would be looking back to Heart-Boy and then to Lenses.
____________________________________________________________________________________________________________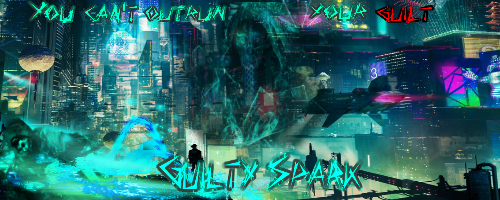 Zodiac

Mega Poster!





Status

:


Quote

: "Killing never takes a villain out of this world...It just replaces them."



Warnings

:


Number of posts

: 643


Age

: 26


Job

: Your salvation through destruction.


Humor

: [19:13:20] @ Forceaus : The racking of sperring skirrs means you rack disciprine


Registration date

: 2013-08-18



Page 2 of 2 •
1, 2
Similar topics
---
Permissions in this forum:
You
cannot
reply to topics in this forum