Top posting users this week
2>
Rating
Language 2: Swearing is generally permitted. However, the language cannot be used to severely abuse.
Sexual Content 2: Sexual content is permitted. References and writing about genitalia and sex acts are permitted, but explicit detail is not. Fade to black, or use the dotdotdot rule. (Let's keep it PG-13.)
Violence 2: Graphic violence is permitted. Explicit description or in-game narration violence is allowed.

Despite these ratings, keep in mind that there is a limit, and you should not cross it just to garner attention. Also, resorting to curse words is also like adding senseless fluff to your posts.
License
Some rights reserved. This forum, and all of it's content, is licensed under a Creative Commons Attribution-NonCommercial-NoDerivs 3.0 Unported License
Disclaimer
Superhero RPG does not own any content written or distributed by Marvel or DC Comics. All of the content referencing to Marvel or DC belongs to its rightful owners. Superhero RPG does not claim rights to any materials used such as Comic Book, Movie, or Video game character images.
Superhero RPG does retain the rights to any and all posts made by the original authors that are a part of SuperheroRPG.

Copyright © 2008-2021 by Chellizard, Spirit Corgi, and Pain. All rights reserved. No part of this website may be reproduced or transmitted in any form without the written permission of the author or the Site Owners.
Donate to SHRP!
Superhero RPG will be able to keep our custom domain, copyrights to your works, and an ever growing appearance that will change over time! 100% of your donations will go to Superhero RPG and nothing else.
Colin examined the file opened before him, brown eyes scanning over it and taking in each word with a certain curiosity. Scattered reports of attacks across the city of Chicago, but why that mattered to him now was unknown, or rather why it mattered to the enigmatic Travis Masters anyway was unknown. There had not been much left of the victims, but what there was had been horrifically torn apart, likely by some manner of animal, and if that were the case then he had a feeling he was dealing with something particularly dangerous. The tan male switched to the next page within the report, lovingly compiled by his gracious benefactor. Letting a low hiss of breath slip through his lips, the male would recline within his seat and his gaze wandered from the sheet of paper towards the window that allowed a small amount of light to peer into his study. Not artificial light either, but a sort of refreshing moonlight that played along his skin paley, and just seemed to dance in its own unique way.

He did not see it coming however, and within an instant a loud boo would catch him off guard and cause all of the paper work to scatter along the floor in a small mess. Colin let out a small yelp, chair being forced forward and his knees slamming against the edge of his study desk. Following was a series of loud chuckles, ones that only came from someone like his sibling, Colin turning quickly in his seat to see the older male looking to him with a certain wide grin on his face. He was more than pleased with his little trick, but then again that was just how the male functioned. "Yeah yeah, funny." Colin smirked with a roll of his eyes, not surprised that it was his oldest brother that would do something like this, not the type to let tragedy get him down, at least not externally.

"What? You were lookin sooooo serious, thought you needed to lighten up a little bit." The male noted with a chuckle moving to help hi  pick up the papers, but found himself stopped with a single hand motion, as Colin ducked down from his chair and began to clean up.

"Don't worry about that, I can clean up my own mess." Colin noted shoveling all of the papers into the manilla folder before closing it with a resolute motion. He did not need his siblings knowing that he was throwing himself into the thick of trouble, as that would have only made them worry about their human sibling. Pressing the folder against his chest, he would keep up the whole nothing being wrong facade, as any another way only likely bring him trouble. He would have looked into the attacks personally, but at the moment he was dealing with his own personal problems, ones that he could not attend to quite yet.

"I know, doesn't mean I can't help." Aaron said with a smirk still on his face, though he could tell that he was feeling a little dejected. So with his self appointed journey to be somewhat independent, he had a feeling he may have caused that small amount of dejection.

"I know." Colin said with a nod, placing the folder down into his desk drawer and turning attention back to his brother. "Didn't you have some kind of date tonight?" Colin would ask, causing the male to pause for a moment and then mumble a curse under their breath. "Ya know, you aren't gonna be able to keep a girlfriend if you keep forgetting you have a date with them." Colin noted with a shake of his head, causing the male to grumble something, and then turn around and leave his room. This left him with enough time to do what it was that he was supposed to do, and that was the nightly heroing thing. Silently following after his sibling, he would make sure that he was gone before accessing the hidden panel within his room, one that revealed what looked like a clear glass tube with a futuristic suit within. Rapidly tapping in a small code within a panel, the tube would part, and allow him access to the suit itself, bits of it rising from the container and latching onto his body with a certain ease.

They hugged snugly onto his body, and within a matter of a minute, he would be contained within the little suit, and ready for whatever it was that he would be doing that night. Slipping through his window sil, he would activate the thrusters on his feet and within a matter of moment he was propelled into the sky. Wind would buffet against his helmet as he move with both speed and grace, slicing through the air faster than even that of a car. It was within this moment that he felt free, flying through the air without a care in the world, and in a suit that allowed him to feel as invincible as likely the metahumans felt. He was not weak, he was not vulnerable, but strong, and for the most part unstoppable. Along the left side of his visor a warning would flash along it, something about a crime in progress, taking the form of a roberry of some manner. Simple heroic work, something that he could have ignored, but then again that would have done no good, so he would go ahead and check it out. Diverting from his route, he would take notice of the large bank being held up, one that was not known for its being robbed, so something was happening there.

Perhaps it would not be the routine robbery, and if that were the case then he would likely have some manner of challenge. Dipping downwards, he would descend, primary gun weapons coming upwards from his wrists as he would allow himself to barrel through the glass of the front entrance, causing shards to scatter about as he landed on his knees with thrusters silencing, and someone rushing towards a hostage. It did not even take a thought, as a red target would appear over a knee within his visor, and one arm shot up to release a low powered energy round, not enough to remove the leg but enough that it would cause the male to stumble before falling to their face.

"Now boys, isn't a roberry a little cliché?" The filtered voice would note with the arm still held up.
Last edited by Vanguard on October 17th 2014, 3:02 am; edited 2 times in total

The Bolt

Mega Poster!





Status

:


Quote

: "Insert Quote from Character Here" or etc.



Warnings

:


Number of posts

: 1261


Age

: 24


Humor

: [19:51:49] Samify : Sean gave and I recieved many things


Registration date

: 2011-04-26



Stepping out of the airport, Entei let out a long stretch and a even longer yawn. It had been an exhausting couple of weeks for him, after all. First coming back from hell, then a trip to Italy to see his half demon, half angel half sister, and now, of all places, he found himself in Canada. Though, the private jet that Chelle had lent him was sure a hell of a lot better than his usual method of finding the cheapest ticket, on the smallest airline he could. You would think smaller planes would fly better, seeing as they weigh less, and flying is a battle against gravity. But, Entei never trusted them as far as he could throw them. As he took a bored look around the surrounding area, he remembered one thing he had forgotten. Canada sucks. It was nothing but snow and moose as far as the eye could see, and it left him wanting for something much more..well, not cold. Pulling the collar of his brown leather jacket closer to his body, he began the walk down the main street of the town he had found himself in. As he walked, his mind flicked back to his reason for being in this god forsaken, hockey loving, Tim Horton's drinking hell. Apparently rumor had it that a rather impressive sword smith was here, crafting swords capable of sealing demonic powers away completely, and that was something Michael couldn't have his enemies getting a hold of. A soft techno tune rang from his pocket, into his ears, and Entei let out a groan. It was probably  his boss, again, wondering why he hadn't been to work in over a month.

"Hello?" Entei said, putting the phone to his ear. From the other end of the line, he heard a smooth woman's voice, well, yelling at him. "Yea..no..I..if you wou-" He had been right, and it was indeed his boss. He was trying his best to explain, but, that woman was rather unrelenting in her verbal assault of the young demon. After listening to that a bit, another, vastly more important sound filled his ears, the sound of sirens. Now, Entei wasn't sure how the mounties got sirens onto their horses, but that wasn't really important. Letting sound guide him, he took off towards the scene of the supposed crime, as fast as his legs would carry him. In his haste, however, he had dropped his phone in the snow. Whoops.

Luckily for Michael, the scene wasn't that far from where he was. With a few short gasp for air, Entei surveyed the scene. It was very obviously a bank, though, why anyone would store money in something built by Canadians was beyond him. It was a very typical set up as well, cops surrounded the front, guns drawn, hiding behind what little protection their car doors would provide from bullets. Internally, Entei laughed at how easy it would be for him to pull off a bank robbery. His flames would melt through those cards, and the men behind them, before they could even react to scream out in pain. One thing did seem out of place though, and that was the broken glass on the front door. Why would a robber need to break the door in the middle of the day? The bank would very obviously be open around this time. With a shrug, Entei let out a soft whistle as he began to climb the stairs towards the front door, swinging the sheath of his sword in a circular pattern. It appeared that for a second, an officer moved to stop him, but, in a world with meta humans, evil scientist, and people who can explode building literally with their minds, when you see a boy with elf like ears, a tail, and swinging a sword around, you don't stop him. Double if he is calmly walking towards gun fire.

"Now what do we have here? Did I miss an invitation to a Halloween party? You're all dressed in such nice costumes, and here I am in these old things." Entei said, stepping through the glass. He raised an eyebrow questioningly at the man in the exo suit, before letting one hand slip to his sword. "Now, how hot do I have to make it in here before you realize your mistake?"

Entei

Post Adept





Status

:


Quote

: Entei
Quick Draw



Warnings

:


Number of posts

: 394


Registration date

: 2014-07-13



Canada was a cool place. Niagara falls, beavers and Maple Syrup. Okay that was a total lie, Regal hated this place. The best part about it in all honesty was the fact that he got this cool grey pea-coat with dark buttons and a scarf. Of course he still wore his dress clothing beneath it. With Regal, everything was an occasion. Dress pants, a white button down shirt, bow-tie and sporting his typical black overcoat with dress shoes. Then you now had to add his new pea coat that he just loved, and he would keep carrying his dark brown genuine leather messenger bag. Hid brown hair slightly on an uplift, messed and frazzled about as it traditionally was. He walked down the streets at his mother's side. She wore her traditional black tight-jeans that were held together at her waist with an elegant belt with a rose belt buckle. Her shirt was a vibrant red that matched her lipstick and she wore a heavy grey Cardigan over top, to match Regal's own pea coat. Unlike Regal though, his mother apparently preferred to let her hair down and to the sides, a few highlights showing as the crisp Canadian wind blew.

   "What are you doing?" She asked regal who was buried arm deep into his messenger bag. Regal looked to her and smiled, giving a little shrug as he withdrew a little sheet of paper and handed it to her with a smile. She made a click with ehr tongue and reached up sliding her sunglasses down the bridge of her nose and peering over them at the paper and then to her son. "What's this?" She asked as she plucked the paper from his hand and flipped the paper around to see a finely printed list of numbers and names. Regal just looked up at her and smiled, hands buried deep into his pea-coat pockets, as he turned left to right like the typical child. "An itinerary? What's wrong with you? I couldn't even make one of these when I was fourteen!" His mother said as she used the paper and used the paper to slap his cheek. Regal just shut his eyes ang laughed. "Sooo what I'm hearing is you passed High School on looks?" He jested. His mother gasped, feigning a hurt expression before pushing his shoulder. "Hey I did not. I was an ugly duckling!-just a duckling?" Regal asked with a smirk on his face. His mother pushed his arm again making him laugh. She had gotten used to her child's strange sense of humor, the only way she knew to fight his humor, was to deflect it. "We are not following this by the way. We are on the first vacation you've ever been on. We're not structuring anything." She declared as the paper was balled up and she grabbed Regal's chin and placed it in his mouth before patting him on the cheek as she turned and continued walking. Regal spat the paper out and shook his head as he followed his mother on their epic vacation adventure.

   Of course Dinner at the Rainforest Cafe was unique for Regal, and apparently they would be "living" at the Embassy Suites just off of their route to the gate. They were 20 minutes from the falls, and really quite close to virtually any desired to be at throughout this vacation. The only "bad" thing that Regal didn't like about this entire trip was that he had to walk with his mother everywhere. He was frustrated that his mother even talked him into getting a pair of tennis shoes. They were hardly something his father would approve of. Then again, since when did he care about his father. The memory of his father thinking that a bowling ball was a Crystal skull brought a smile to his face, and the way the people came to take him to the mental institution when he claimed that the Nazi Secret Police were after Regal because he was Oprah Winfrey's child. It made no sense, which is why they took his father away. But now here he was walking by a bank with his mother with a-"What the Hell is that?" His mother asked seeing a strange mechanized drone like thing appear on the scene. Regal stopped and cocked his head to the side, almost in awe of what had been seen. "Regal, call 911 and then take my key, go back to the Room. If I don't call you in three hours call Pastor Robert, he'll come get you." She said as she withdrew the room key from her pocket and handed it, with her purse to Regal after withdrawing her handgun and taking off in that direction, her head moving to search for cover in any direction. Regal just looked to the card and shook his head.

  "Yeah, 'cuz THAT's gonna happen." Regal sniggered as he would hang back and watched a little, calling 911 but moving behind a car and peeking beneath it to track his mother's movements into the bank. She was apparently going to go through he front door. Because going through the front door of a bank robbery is always a great idea. Regal shook his head as she entered behind the demon man that happened to follow the exosuited guy. Wait- when did the Demon guy get there? Regal had to start paying better attention so with a sigh he took off across the street and put his back to a wall of the bank exterior. With an inhale and an exhale he'd send out energy, akin to echo-location as he mapped out the area in extreme detail, allowing himself to see a good distance around himself. as the operator finally spoke. "911 what's your emergency?""An Iron man knockoff and an elf?" He asked himself aloud shocked at what he saw as he could only "watch" as his mother held up a gun at the Demon and the man in the exosuit. "Excuse me sir? I'll have you know that calling with a fak-" The operator began, though Regal would cut her off. "No they're trying to rob this bank, there's a lot of people in ski masks, my mom, a guy who looks like he's Iron Man and a guy with elf ears." Regal whispered as he watched and waited.[/color]

(1090 words)
____________________________________________________________________________________________________________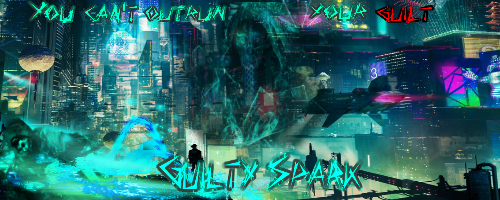 Zodiac

Mega Poster!





Status

:


Quote

: "Killing never takes a villain out of this world...It just replaces them."



Warnings

:


Number of posts

: 643


Age

: 24


Job

: Your salvation through destruction.


Humor

: [19:13:20] @ Forceaus : The racking of sperring skirrs means you rack disciprine


Registration date

: 2013-08-18



Coronel was on a small schedule as there seem to be no purpose in his life now, but to cause destruction and catostraugh where ever he stepped. And he of all people would not dare try and skip a day since he could not sleep, at all, he figured what is one thing he could do that he has never done before... The thought pondered in his head as it drew to an empty blank and came to another conclusion. What is a fun thing to do that he has already done. Kill all the police in one city... or maybe a simple bank robery would suffise him for a little while until he was ready to kill police. He wondered around the hotel room he purchased and got his things together.

Putting on his clothes he had converse, a black shrt with a skull design, sort of baggy like black jeans, a long strapped drench coat also black, sun glasses to look cool, and a random top hot that he wishes was longer for some odd reason. He stepped out of the room using the window and took off. He pondered the streets looking around for a bank seeing people, food, and small stores only told him he was searching in the wrong place.

He flew around until he found a bank which was rather big and just right for the taking. He walked in and looked around as he seen guards, people, and attendents going about their usuall pace everyday. He felt wierd for some reason and made his way to the restroom to just glance at his appearance through a mirror. He took off the top hat and set it on the counter. It was unneeded and it was a bother. He scratched his head and walked back out side when he suddenly heard glass break. Getting distance from the bathroom and walking out in the open he seen some wierd people in the main room. Typical robers, a man in a suit, elf boy, and a crazy lady who desides she is big and bad. He come stepping through the people as he raised his arms and all the robbers started to be lifted into the air. The were holding on to their neck as if they were being choked.

I came all this way to make some easy cash when i come to find out people are already here in my place... What the fuck man, did you not have the curtousy to check the bathrooms or are you dumbasses as smart as they come.

Waisting no time he used his other hand to rip off the big vault door and use it as a giant projectile the he threw at the woman and the elf kid. He also released the thieves as they dropped to the floor, rolling causing nothing to break on impact. He then waved his hands causing a big burst or wave to be unleashed at the exo suit guy in the attempt to send him through the wall.

____________________________________________________________________________________________________________
Coronel's Advancements

The Perfect Sandwich

Posting Master





Status

:


Quote

: "Insert Quote from Character Here" or etc.



Warnings

:


Number of posts

: 426


Location

: unown


Age

: 27


Job

: unown


Humor

: Donuts and Donut holes? Are you trying to suggest something?


Registration date

: 2011-04-22



The downed man would grip onto their damaged leg, and begin to seemingly cradle the damaged limb, blood seeping from between fingers. Further scans however proved that it would by no means prove fatal, so he did not need to worry about any accidental fatalities, not that he was too worried. The guy had been attempting to procure a hostage,, worst would have likely been done to the poor individual anyway. So in essence he did not find himself feeling too much sympathy for the injured man, but they would not be allowed to die, so long as no one was harmed in the process anyway. Armed robbery was far less of a crime than murder, regardless of how it was performed. Still, with two weapons trained upon the criminals that remained, his eyes would dart amongst them, scanning over each through a small red blip upon his HUD. Any motion made would set off an alert, and from there he could act accordingly.

Glass would crunch under his left boot, as he would wait only a few seconds for something to happen, and when nothing did, he could get to the good ol ultimatum time. Taking a good step forward, he would take a deep breath and prepare for something, but before that could happen something else did instead. It seemed that another was walking onto the scene, perhaps less dressed for the party than him, and sporting only a single blade as if that was all he needed. Not that he fully doubted it, as his databanks did hold knowledge of metahumans that could take down groups of armed men with something as crude as a sword. Okay, he had no room to talk about a sword when he himself used once occasionally, but then again he was in an exosuit which made bullets useless.

The scanners would do a once over of the male, taking in everything about them from elvish features, to a tail that was made obvious to him. So he was likely dealing with some manner of metahuman, one that  could have easily been mistaken for a metahuman given the right circumstances.  However what did catch his attention other than that was what appeared to be the robber suddenly being lifted into the air by their throats, but nothing was lifting them upwards, clutching at their throats as their legs kicked futily about. It was then that someone made themselves known, and then their was a large metal vault door hurtling towards both the demon and the female that had appeared on the scene, one that he had not taken note of. However before he could react, the door seemed to have disappeared out of the air, and that left him with...something slamming into him.

The breath was knocked out of him as the field would flicker about Vanguard, and he was thrown back against the wall with a resounding crash, sending flickers of pain through his entire body. It hurt for sure, but it was not something that he could not get through, his back ached but he would get through it as he let the thrusters push him onto his feet. What he did take notice of was that the wall was cracked behind him and that the....vault door was only a atleast a foot behind Coronel, and barreling towards him rather quickly.

The Bolt

Mega Poster!





Status

:


Quote

: "Insert Quote from Character Here" or etc.



Warnings

:


Number of posts

: 1261


Age

: 24


Humor

: [19:51:49] Samify : Sean gave and I recieved many things


Registration date

: 2011-04-26



A small sigh escaped Entei's lips as the situation unfolded in front of him. First, he heard the crunching of glass behind him, not loud enough to be from a full grown man, perhaps a woman, or a small child. Next, was the smell of lead and gunpowder, whoever was behind him, was packing heat. If that wasn't bad enough, now there appeared to be a meta human about, one who had a disposition for chaos, as he ripped the vault door from the hinges. "Hey, look." Entei said quietly to whoever was behind him as the man was ranting and raving, "I know it's not gonna seem like it in a second, but I'm one of the good guys." If anyone had been listening hard enough, a small click could be heard as the blade of his sword released was released from the pressure holding it inside of it's wooden sheath. In the blink of an eye, Entei erupted into a plume of blue flames, the fires growing rapidly from his body. His ears, which were already pointed and rather odd looking, grew in length, along with his canines,  which became more pronounced and feral looking. The blue-black fur at the end of his tail ignited into it's own blaze of demonic fire. Finally, the pupils of his eyes became a light, almost blood red, and seemed to have a certain glow to them.

Happening so quickly, all anyone would have really been able to notice was the giant ball of fire engulfing the boy, before the demon had appeared where he had once been. With a confident smirk, Michael withdrew the rest of his blade from it's sheath, before spinning it around, and pointing it at the door to the vault that was now hurtling towards him, and whoever was behind him. The vault would have been no problem, his flames easily disintegrating it into nothingness before it endangered either him or anyone else. However, he never got that chance. The door seemed to...vanish? Appearing right behind the man who had thrown it. Entei didn't know how, or who did it, but he took his chance to assist him. With a snap of the fingers on his free hand, a large sphere of fire engulfed over where the telekentic was. The sphere was hollow, and had only one exit. The direction from which the door was coming.

Entei

Post Adept





Status

:


Quote

: Entei
Quick Draw



Warnings

:


Number of posts

: 394


Registration date

: 2014-07-13



Regal didn't even need to peak around the corner to apport the door that was thrown at his mother to behind the strange man who attacked them. His mother was shocked, then again she somehow lived a charmed life. She just wrote it off as she owed one of these two a drink for saving her ass. She was quick to fire off bullets at the man who tried to crush her (and also who tried to crush the strange elf-ear liked man with the sword). Jessica was careful to take note of the exosuit user as well as Regal watched from global perspective of the region. Regal closed his eyes and the gothic architecture around the old building. Witha little concentration he was able to give life to the nearby gargoyles and in an instant they all began to launch themselves to the frey, not really having targets, Rhyme or Reason, they simply existed to serve as distractions while Regal could muster up enough power to apport his mother outside out of the chaos. Regal's mind began to throb a little as he animated those creatures. Animation was his most taxing ability, and most hazardous. The stone monstrosities would not prove any greater than mundane objects...but they would serve their purpose.
  "Oh I'm gonna feel that later." He muttered to himself as he took a breath. His mother on the other hand was focused on staying behind any form of cover she could find, though she was quite impressed with the tactics. The door was somehow apported behind the man and his movement was restricted by a 10 Ability fire. I'd apologize for breaking the 4th wall but this is a narrative, just because Jess has a nice ass doesn't mean she is privileged in knowing about our systems. You know what Jessica knew though? The apportion and fire-cage combo was of brilliant tactic. Then she saw Gargoyles too which confused her. "Where the hell are the leprechauns?"
Architecture:
____________________________________________________________________________________________________________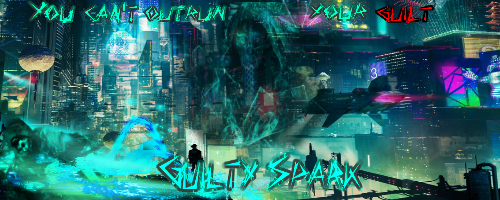 Zodiac

Mega Poster!





Status

:


Quote

: "Killing never takes a villain out of this world...It just replaces them."



Warnings

:


Number of posts

: 643


Age

: 24


Job

: Your salvation through destruction.


Humor

: [19:13:20] @ Forceaus : The racking of sperring skirrs means you rack disciprine


Registration date

: 2013-08-18



It looked as if he would be taking someone out in the near future thanks to him springing out, but in a sudden his door was gone... It took a little to go through his head, but it was just gone and soon fire sprung around him. He knew someone was attacking him and he quickly put on a telekenetic barrier when suddenly it stopped in the form of a dome. The exit was behind him and when he turned to look it was too late as the door had already hit his sidce sending him throught the wall of fire.

His shield took alot of the damage, but was quickly dissolved. He landed outside and his body was projected onto a police car. He pretty much caved it in do to the sever impact. He stumbled back to his feet but it did not work as he fell to his knees. He had first degree burns on his chest, left arm and both his legs, while his right arm had been cut, but was still usable. Shaking off the dissyness he stood up when he seen gargoyoles all around the place.

He sprung back to one of the side windows and seen exactlly who he was facing. Sorry I must have misstakened you because if I'm right I was just sent out that window.

He pointed to the one he flew out of and sighed in pain. The robbers Then took action to fire at all of the metahumans. The few that fired upon him soon found themselves outside all over the road as he threw them into it. And for the people infront of him, he dropped his arms and caught two handles that fell from the sleeves. Grabbing them the exstended out and came to full length and in all the rush he sung one of the swords causing a thin invisible wave to be made. The paper flying around in the wind could give off the waves location since the would be cut by some random force.
____________________________________________________________________________________________________________
Coronel's Advancements

The Perfect Sandwich

Posting Master





Status

:


Quote

: "Insert Quote from Character Here" or etc.



Warnings

:


Number of posts

: 426


Location

: unown


Age

: 27


Job

: unown


Humor

: Donuts and Donut holes? Are you trying to suggest something?


Registration date

: 2011-04-22



He could tell from the ringing sensation and the small amount of pain within his right leg that the power behind the attack was considerable, enough so that he would likely find himself with a few bruises by tomorrow. Still, lucky for him the kinetic dampeners did their duty and kept him from suffering any sort of life threatening damage, or he would have found himself in a major pickle. His health aside, he found himself having to worry about all of the hostages that were still inside, as well as what appeared to be a human woman with a gun. The fact that she was human and going against an obviously powerful metahuman without something like he wore was enough to catch his respect, but he would have preferred to respect the living rather, than lament over being unable to save a corpse.

Already his suit was going through its processing power, computing a way that he could end this situation with as few moves as possible, to avoid pointless casualties. It was then that a massive heat signature would rise up within his radius, turning to look he would take notice of a large blue fire that was forming a sort of cage around the male that had become their foe so to speak. It was within that moment that he could surmise the male had no chance to escape, he had none at all and that was something that he could feel accomplished about, even if he had personally done nothing. What happened next involved the male seemingly careening through the wall of fire, and past him at a rapid speed as he seemed to collide with a police vehicle outside of the building. Vanguard blinked for a moment, turning rapidly to assess the situation which seemed to be rapidly changing.

Within a matter of moments the male had been thrown out with what seemed like minimal damage, gargoyles were springing to life from the rather Gothic architecture of the bank, and overall it was spiraling out of control. Likely they were dealing with some sort of metahuman that was sending them support from their little hidden position, meaning that either they did not want to personally include themselves or it was that woman he thought was human. Rapidly his scanning settings would switch to look for any abnormalities within her brain patterns, bur what he found was nothing beyond the typical human functionality, which made him wonder where the hell these things came from. Preventing him from reacting to the psychpath was one thing, and that was they found themselves suddenly being fired upon, Vanguard cursing under his breath as his suit would rapidly activate the proper defensive protocols.

Without a second to waste, he would turn around with his weapon aimed up, as a few energy rounds would fire off, knocking guns from the hands of those that had not been taken out by the invisible force, reducing the weapons barrels to molten slag as they would drip off, and onto the ground. However that was a temporary solution, as he would have to deal with the metahuman that was still a threat, rapidly turning his free arm towards him and firing off a few rounds.

The Bolt

Mega Poster!





Status

:


Quote

: "Insert Quote from Character Here" or etc.



Warnings

:


Number of posts

: 1261


Age

: 24


Humor

: [19:51:49] Samify : Sean gave and I recieved many things


Registration date

: 2011-04-26



((Topic has been held up too long, skipping Entei))

The Bolt

Mega Poster!





Status

:


Quote

: "Insert Quote from Character Here" or etc.



Warnings

:


Number of posts

: 1261


Age

: 24


Humor

: [19:51:49] Samify : Sean gave and I recieved many things


Registration date

: 2011-04-26



---
Permissions in this forum:
You
cannot
reply to topics in this forum