Top posting users this week
2>
Rating
Language 2: Swearing is generally permitted. However, the language cannot be used to severely abuse.
Sexual Content 2: Sexual content is permitted. References and writing about genitalia and sex acts are permitted, but explicit detail is not. Fade to black, or use the dotdotdot rule. (Let's keep it PG-13.)
Violence 2: Graphic violence is permitted. Explicit description or in-game narration violence is allowed.

Despite these ratings, keep in mind that there is a limit, and you should not cross it just to garner attention. Also, resorting to curse words is also like adding senseless fluff to your posts.
License
Some rights reserved. This forum, and all of it's content, is licensed under a Creative Commons Attribution-NonCommercial-NoDerivs 3.0 Unported License
Disclaimer
Superhero RPG does not own any content written or distributed by Marvel or DC Comics. All of the content referencing to Marvel or DC belongs to its rightful owners. Superhero RPG does not claim rights to any materials used such as Comic Book, Movie, or Video game character images.
Superhero RPG does retain the rights to any and all posts made by the original authors that are a part of SuperheroRPG.

Copyright © 2008-2022 by Chellizard, Spirit Corgi, and Pain. All rights reserved. No part of this website may be reproduced or transmitted in any form without the written permission of the author or the Site Owners.
I have an idea for a Quest (or just an interesting thread), though I am aware that I am not in the best position to be starting threads. The basic premise of it all would be "Real Life Chess", the setting being a cross between
this
and
this
; a Giant chess board like garden. Each "Square" will have a wall of insuperable shrubbery surrounding each side (or perhaps a stone wall? I don't know/care right now) that the Chessmaster (who, if this is a Quest, would be someone chosen OOC by all of the participants) can choose to remove one wall at a time, and the "Piece" (a character or NPC) then walks through, with the wall closing behind. You have to beat your opponent, by getting more pieces to the other side then they currently have on the board. Your pieces can fight their's, and you know the position of all of the Pieces on the board, however there would be several traps, items and other little surprises hidden in several of the squares (traps on your side could only harm the other players pieces, unless both of you have a piece in the same square). Just wanted to know if anyone would be interested in something like this. If I need to explain or elaborate on anything I've said, let me know.
____________________________________________________________________________________________________________
Spoiler:

Just Harbinger




Status

:


Quote

: "Insert Quote from Character Here" or etc.



Warnings

:


Number of posts

: 29


Humor

: [05:53:18] Danger : Dadadadangerdyesonnace


Registration date

: 2014-04-26



This sounds very similar to a concept I had for a character that Chelle and Dave oh so lovingly called "Vanilla Ice Man" who functioned off the premise of "making a game" of things, and one of these games he played was chess. If you'd like the NPC app for it I have it saved, as well as the C-box permission given by Chellizard
____________________________________________________________________________________________________________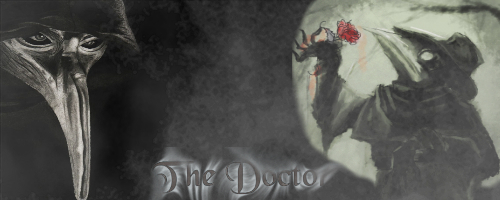 The Doctor

A Drunk Homosexual




Status

:


Warnings

:


Number of posts

: 162


Job

: I'm a Doctor


Humor

: "People remember me for being the creature with the child armor...I regret nothing."


Registration date

: 2014-07-09



---
Permissions in this forum:
You
cannot
reply to topics in this forum