Top posting users this week
2>
Rating
Language 2: Swearing is generally permitted. However, the language cannot be used to severely abuse.
Sexual Content 2: Sexual content is permitted. References and writing about genitalia and sex acts are permitted, but explicit detail is not. Fade to black, or use the dotdotdot rule. (Let's keep it PG-13.)
Violence 2: Graphic violence is permitted. Explicit description or in-game narration violence is allowed.

Despite these ratings, keep in mind that there is a limit, and you should not cross it just to garner attention. Also, resorting to curse words is also like adding senseless fluff to your posts.
License
Some rights reserved. This forum, and all of it's content, is licensed under a Creative Commons Attribution-NonCommercial-NoDerivs 3.0 Unported License
Disclaimer
Superhero RPG does not own any content written or distributed by Marvel or DC Comics. All of the content referencing to Marvel or DC belongs to its rightful owners. Superhero RPG does not claim rights to any materials used such as Comic Book, Movie, or Video game character images.
Superhero RPG does retain the rights to any and all posts made by the original authors that are a part of SuperheroRPG.

Copyright © 2008-2022 by Chellizard, Spirit Corgi, and Pain. All rights reserved. No part of this website may be reproduced or transmitted in any form without the written permission of the author or the Site Owners.
Pre-transfer:
Name: Zell Atterrius
Character Advancement/Item Gain ( -/8 )
Advancement Purchase History: (List the applications showing proof of the advancements or items purchased)
Character Slot Gain (3/3)
Character Slot Purchase History:
The Seraph
(300 XP from Samhain/Zell)
The Spirit
(156 Tsxero, 4 Silus, 140 Zell)
Gravity Man
(228 Xp Silus, 57 Xp from Yamm, 15 Xp from Tsxero)
Experience ( 171/239 )
Current Leftover EXP: 68
Historical threads:
-
-
-
-
-
Current threads in liquid time order:
-
-
-
Allies:
-
-
-
-
Ambivalent:
-
-
-
Enemies:
-
-
-
Family: (This means your actual characters family members; if they have any.)
-
-
-
-
Summary (Optional summary of events from the threads that you feel are important in the outline form).
(Name of Thread)
- #
- #
- #
Last edited by A Corgi on June 19th 2015, 7:01 pm; edited 17 times in total
____________________________________________________________________________________________________________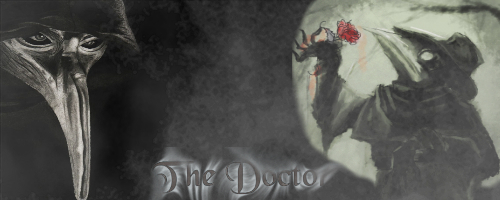 The Doctor

A Drunk Homosexual




Status

:


Warnings

:


Number of posts

: 162


Job

: I'm a Doctor


Humor

: "People remember me for being the creature with the child armor...I regret nothing."


Registration date

: 2014-07-09



Reset due to transfer to Zell

Zell

The Once and Future King





Status

:


Quote

: "A villain is just a victim whose story you haven't learned yet."



Warnings

:


Number of posts

: 1417


Location

: In my room...or a coffee shop.


Age

: 26


Job

: Existential Crisis Manager


Humor

: [19:57:45] @ Spirit Corgi : In order to produce minions we require you to find two minions who love each other.


Registration date

: 2013-05-07



S.T.A.R.K ForcesAdvancement Description:
the band is back together as Zell reunites the Specialized Tactical Assistance and Relief Knights. In addition to these rather mundane minions and soldiers, they have been rejoined by an old friend of Zell's. The great cyborg-dragon S.T.A.R.K has emerged from the depths of the old, ruined Gene-tech compound.
Advancement Powers:
S.T.A.R.K:


S.T.A.R.K
Sentinal Talos: Atterrium Reptillian Kaiju





Basic Biography


---





Real Name:Sentinal Talos: Atterrium Reptillian Kaiju
Assigned Acronym: S.T.A.R.K
Title:
Alignment: Neutral Good
Age: 4 years
Gender: Male
Race: Biosynthetic dragon
Hair: N/A
Eyes: Energy
Height: 60ft (Urban Maneuver.) 90 ft (Regular)
Weight: 180 ton.
Blood type: Biopaste




The Looks


---





The classical version of S.T.A.R.K was that of a bulky and heavily armored dragon that was sparked to life and powered by a strange form of enigmatic energy that was harnessed and produced by Zell Atterrius.

  The new versionof S.T.A.R.K is a much different formulation of the large draconic construct. This construct (unlike the previous version) is a hybrid of both biological and technological design. The Biosynthetic creature has massive wings of black, fragments of Atterrium plating imbued and growing attached to the skin. Four massive black and purple wings with mechanical thrusters built into the base of it's wing-like appendages. The creature is a hulking mess of energies and biological travesties that make this large ass abomination a literal freak of nature.








The Legacy


---





Personality:
  A being that battles with the darkness within. Once the loyal and loving creation of Zell Atterrius, S.T.A.R.K was transformed by Ouroboros (the evil counterpart within Zell) into a biosynthetic hybrid. In doing so he created a creature of hatred. Hatred born of a creature of love and loyalty. Now S.T.A.R.K duels with it's desire to serve it's father and loving creator or surrender to it's autonomy and act upon it's rage against those whom have wronged it.


History:
 
   Created by Zell Atterrius in order to fight off and defeat Kaiju that threatened Excalibur city or the entire world. S.T.A.R.K's consciousness was created from Zell's first dog upon it's deathbed. Using experimental technology he transfered the consciousness of the dog and properly trained it how to react to it's mechanical body. After Zell was transformed into Ouroboros, S.T.A.R.K was a practice dummy for some sick conversion experiments in turning something that was synthetic into something living and breathing.

   S.T.A.R.K detected the return of Zell Atterrius when the lab was reactivated by Silus. Since that moment S.T.A.R.K had waited in the shadows for the time when "The Ancestor Dragon" would return, so that it could return to the battle field on the command of it's master.
 




The Powers


---





Super Durability: S.T.A.R.K is made of a hyper durable skin and little flecks of indestructable Atterrium. Metahuman means not so much, however the sheer reinforcement and design form it's brilliant father assist in protecting it.

Super Strength: S.T.A.R.K's creation and structure utilizes several different theroies and concepts n order to emulate and reaffirm the concept and application of strength able to deal damage to the biggest of monsters. From Sea monsters like the 300 foot primordial of chaos Yamm to Kaiju from the monster movies.

Flight: S.T.A.R.K has two means of flight, the primary ones being thrusters imbues within it's back, the other being the wings themselves. While in flight, S.T.A.R.K is able to fly at speeds reaching 300 miles per hour.

Targeting System and Arial Acrobatics: Allows S.T.A.R.K to become a rather reflexive and skilled combatant in air. The targeting system allows S.T.A.R>K to track and calculate the best means to hit some of the most skilled and reactive targets at least every once in a while.






The Weaknesses


---





Cold Fusion Core: S.T.A.R.K runs on a Cold-Fusion reactor, which means it runs on the electrolysis of heavy water on the surface of a palladium electrode. Because of how Palladium absorbs water so easily, it produces palladium hydride which, when heated can produce Carbon Monoxide. Carbon Monoxide in great excess can cause S.T.A.R.K to overheat and take two posts to ventilate.

Cold Fusion Core: Another property of Palladium Hydride is the ability to alter magnetic susceptibility. While this may not seem like much, it actually makes S.T.A.R.K's ability to control his own flight difficult.

Stealth incompatible: It's a 60 foot dragon. Hiding is out of the option in a visible level. That being said, S.T.A.R.K is unable to be hidden or covered by illusions.

Joints: S.T.A.R.K's joints are it's weakest parts and are less armored than other portions of himself, leaving him more open to damages.

Weather: S.T.A.R.K has various different effects in different types of weather. In extream heat or deserts he tires faster, as the heat puts more strain on hsi core. In rain he remains unaffected, though in storms, S.T.A.R.K turns out to be a massive lightning rod, which will screw with his core and will easily damage him.

Targeting system: S.T.A.R.K has a set detetion system of identifying threats, primarily based upon the power it's seen people display, erratic behaviour, visable weaponry or certain verbal cues. If a target doesn't display such things, S.T.A.R.K will not react with hostility.

Protective Priorities: S.T.A.R.K has specific instruction to prioritize the safety of Zell's family above all else if they are in danger, causing S.T.A.R.K to lose track of all other objectives.

Limited Movements: S.T.A.R.K's sheer size makes him a turning hazard. Their maximum turning and reactive abilities are done in the air.

Biosynthetic Symptoms: S.T.A.R.K's physiology actually makes him susceptible to pain. Pain is something that (as a robot) S.T.A.R.K was not accustomed to. Pain has the ability to mess with his reactiveness and processing abilities.





The Equipment


---





Item: The Big Doctor
Item Description: A large cannon found in the glowing mouth of the dragon body. The weapon is named "Ballistic Ionic Generated Molecular Disruption Device." as such it's anagram is "B.I.G M.D" or Big Medical Doctor.

Item Ablities: Fires out a highly concentrated energy blast that stimulates molecules and breaks apart the bonds of molecules and then deteriorizes them. It's more effective when there is more mass or density. (It deals heavy damage to heavy, dense or large people. Can dematerilize things it destroys. Deals less damage to things that aren't dense, large or heavy.)

Item Weaknesses: The less durable and massive means the less damage this cannon deals. The cannon requires the utilization of energy which can require more hydrogen in the area. The device, if used while in flight i powerful enough to generate a kick back that will cause a loss of control and the inevitable dropping into the ground.

Item: Rage Virus
  Item Description: When S.T.A.R.K was transformed into a biosynthetic by Ouroboros, it became autonamous and practically sentient. In doing so the "unspecilized" cells were tainted and corrupted by the rage S.T.A.R.K had for Ouroboros and what he did to his father. In response these cells reacted and fused themselves with his sweat glands. In doing so it incubated and created a whole new type of entity...this entity was given the name of a virus, as that is what it most accurately emulates.
  Item Ablities: Unleashes a virus in the area that can be contracted through touch, taste or breathing. This "Virus" causes intense pain and is known to slow healing factors and regenerations to a crawl. As the virus comes in more contact with the "infected" the more damage S.T.A.R.K's weaponry can do to them. (Causes pain while it slows regeneration *Permission based for regen* and causes all of his attacks and powers to deal more damages)
  Item Weaknesses: The Virus itself requires an incubation time of 3 posts from infection. While in incubation it actually stimulates a primal rage which allows the infected people to deal more damage to S.T.A.R.K, effectively making this virus a weapon for the infected as well as for the infector.


Item: Frostbyte
Item Description: A mechanism designed by one of Humanity's friends that was eventually added to S.T.A.R.K because Zell had a ton of money to do what Humanity's poor ass and his poor-ass friends couldn't afford to do. The mechanism is the piercer (from the classic image inserted into back of the throat of the second image.) and highly advanced cryochemicles that wear-down and allow for the assitance of piercing durability.
Item Ablities: Sprays a unique cryo-freezing chemical that allows durability to be pierced easier and causes a burning like sensation as it kills the living things in the surface area it is applied to. Uses the blinding quick vibrating piercer to maximize effectiveness.
Item Weaknesses: Requires S.T.A.R.K to utilize dangerous chemicles within their own mouth, rendering their own durability weakened in the mouth as well.


Item: Adaption Mechanism Mk. VII
Item Description: A utilization of aformeantioned unspecilized cells in their properly matured state in order to mechanically program them to seek out and reprogram the purpose of a previous item.
Item Ablities: Selects one of the previous items listed and alters it's purpose.


Spoiler:


Big Doctor: The Big Doctor becomes specialized to only harm plant-life and cause concussive damage only to human beings.
Rage Virus: The rage virus becomes altered so that S.T.A.R.K's sweat glands are pumping our sedatives and knock-out gasses.
Frostbyte: The chemicles in S.T.A.R.K's mouth are pressurized into the vibrating piercer. The chemicles are then swarmed by these cells and repurposed. The piercer is shot out and all living things in a ten foot radius are hit with the ice and put into a non-lethal cryo-sleep instead.


Item Weaknesses: The item can only select one item to adapt at any given time and there is a two post period of time between being able to select or re-select a desired effect. When Initially utilized, S.T.A.R.K's veins glow blue. In addition to this item there is a function that enables "urban maneuver" form which chops it's size off by a third of it. This is all in armor, which lessens it's durability.





RP Mechanics


---





Urban Maneuvers: Able to shed armor in order to become smaller.

Linked: Able to communicate, recieve orders and be monitored by Zell at virtually all times.





Physical Priority
(You are to put these physical attributes in order from 1 to 4. 1 is the highest priority, 4 is the lowest.)

1 : Endurance : 1
2 : Strength : 2
3 : Reaction : 3
4 : Agility : 4




S.T.A.R.K Soldiers:


S.T.A.R.K
Specialized Tactical Assistance and Relief Knights





Basic Biography


---





Real Name: varies
Assigned Acronym: S.T.A.R.K Corps. (Specialized Tactical Assistance and Relief Knights)
Title:
Alignment: Neutral Good
Age:  varies
Gender: Male and Female
Race: Human
Hair: varies
Eyes: varies
Height: varies
Weight: varies
Blood type: varies




The Looks


---














The Legacy


---





Personality:
   
Varies, however most of them hold an undying loyalty to the Corps and are known to be some of the most skilled men and women in the world.

History:
 
   Created by Zell Atterrius in order to fight off and defeat metahuman threats and offer aid and relief to troubled and suffering areas of the world. Initially started and run by "generals" the S.T.A.R.K corps was temporarily disbanded after the events that lead to Ouroboros. Now they are reunited under the Ex-Hellhound Nero Gurrerardo, the only surviving general from Ouroboros' assault.
 




The Powers


---





Peak-human: Peak human. These are the best of the best. These soldiers are the best humanity has to offer. Just don't tel Humanity we said that...





The Weaknesses


---





Item reliant: All of their abilities stem from their items. They are heaily reliant on their items.

Strength in numbers: They are reliant on their numbers. Going up against metahuman enemies means they need to work in a pack-mentality.





The Equipment


---





Item: Bionic exoskeleton
Item Description: Exoskeletons that are worn outside their combat suits.
Item Ablities: Allows them to lift more than normal humans and react/turn/fire at superhumanly skilled levels.
Item Weaknesses: The item, if broken, weighs a lot and takes time to escape from. Highly damaged suits will lock down and trap the soldiers within.

Item: Body Armor
Item Description: Armor bro...pretty simple. Built to maximize effectiveness in movement and protection.
Item Ablities: Fire-resistant body armor with air-tibght filtration mask. Able to take powerful blows from metahumans.
Item Weaknesses: Can be stolen and worn by virtually anyone. Can be broken with enough force in a concentrated area. Rather heavy to wear and can slow movement speeds.

Item: Cloak
Item Description: The cloak seen on the image, utilizing cameras and projection imaging.
Item Ablities: This is essentially a durable tear-resist invisibility cloak.
Item Weaknesses: Requires one to be consious of sound and is rendered useless by use of EMP.

Item: Red's Basket
Item Description: A massive gun with several attachments to allow for sniper, shotgun and even frag grenade shells. Even comes with a non-lethal setting which fires a laser that deactivates one's sight. Nicknamed "Red's basket" because of their ability to collapse into rather manageable sizes, able to be hidden very easly in a picnic basket.
Item Ablities: Multi-weapons that allow for the damaging of metahumans.
Item Weaknesses: In urban enviornments the weapons refuse to activate their frag grenades. The machines will likely malfunction when introduced to heavily heated areas. Ice forming on the weapons will cause them to continually transform in an unpredictable manner.






RP Mechanics


---





Linked: Able to communicate, recieve orders and be monitored by Zell at virtually all times.

HUD: Same military gear as usual. Infra-red vision and comm links for communication and tracking. Not to superhuman levels however.




Physical Priority
(You are to put these physical attributes in order from 1 to 4. 1 is the highest priority, 4 is the lowest.)

1 : Reaction : 1
2 : Endurance : 2
3 : Strength : 3
4 : Agility : 4




Advancement cost:
5 Xp

Zell

The Once and Future King





Status

:


Quote

: "A villain is just a victim whose story you haven't learned yet."



Warnings

:


Number of posts

: 1417


Location

: In my room...or a coffee shop.


Age

: 26


Job

: Existential Crisis Manager


Humor

: [19:57:45] @ Spirit Corgi : In order to produce minions we require you to find two minions who love each other.


Registration date

: 2013-05-07




Jordan Reynolds

Mega Poster!





Status

:


Quote

: "Insert Quote from Character Here" or etc.



Warnings

:


Number of posts

: 963


Humor

: [14:27:18] Danny The Sphinx : So, with wealth 2 you get a spoon and then at wealth 3 the spoon can swallow people's souls, and then at 4 it creates blackholes and then at 5 it ends all existence


Registration date

: 2011-04-04




The Lych

"From Darkness to Darkness"




Status

:


Quote

: "Insert Quote from Character Here" or etc.



Warnings

:


Number of posts

: 43


Registration date

: 2015-07-30



Similar topics
---
Permissions in this forum:
You
cannot
reply to topics in this forum