Top posting users this week
2>
Rating
Language 2: Swearing is generally permitted. However, the language cannot be used to severely abuse.
Sexual Content 2: Sexual content is permitted. References and writing about genitalia and sex acts are permitted, but explicit detail is not. Fade to black, or use the dotdotdot rule. (Let's keep it PG-13.)
Violence 2: Graphic violence is permitted. Explicit description or in-game narration violence is allowed.

Despite these ratings, keep in mind that there is a limit, and you should not cross it just to garner attention. Also, resorting to curse words is also like adding senseless fluff to your posts.
License
Some rights reserved. This forum, and all of it's content, is licensed under a Creative Commons Attribution-NonCommercial-NoDerivs 3.0 Unported License
Disclaimer
Superhero RPG does not own any content written or distributed by Marvel or DC Comics. All of the content referencing to Marvel or DC belongs to its rightful owners. Superhero RPG does not claim rights to any materials used such as Comic Book, Movie, or Video game character images.
Superhero RPG does retain the rights to any and all posts made by the original authors that are a part of SuperheroRPG.

Copyright © 2008-2018 by Chellizard, Spirit Corgi, and Pain. All rights reserved. No part of this website may be reproduced or transmitted in any form without the written permission of the author or the Site Owners.
Donate to SHRP!
Superhero RPG will be able to keep our custom domain, copyrights to your works, and an ever growing appearance that will change over time! 100% of your donations will go to Superhero RPG and nothing else.
Karah sat there and stared at the city from atop the white house. Below her was a large group of people that were intent on stopping her. She looked at all of the blinkin red and white lights as the blinked and vanished in the day light. Her red hair swung freely behind her as she looked back forward. "Please get down from off the Whit house, before we shoot you down." Said a strong police officer into a megaphone. Karah looked down and remembered her mission. She was suppose to up her infamy across the nation.

She looked down and thought about what her mother would do. A sword with a bright green ribbon on the end appeared in her right hand and within seconds a swarm of snakes appeared at the tip of it. Large snakes flew out onto the ground and hit cars eating and crushing them. They swarmed everywhere and within seconds all of the police were far away as they tried to survive the onslaught. "Fire!!" Yelled the police officer. Karah laughed as she pushed off of the top of the white house. When she landed on the ground bullets sprayed towards her. The snakes wrapped around her creating a barrier as she walked towards the edge of the white house.

"I claim the white house as mine and anyone who thinks they can take it from me can try now." She called as she looked at all of the random cameras and helicopters.

Another set of bullets sprayed from above as the snakes vanished. A second sword appeared in Karah's left hand with a Yellow ribbon hanging off of it. In one sway Karah began a swarm of spins and various attacks, cutting the bullets out of the air. Sparks flew all over as her blades spun and swam through the air parting everything they touched. The bullets stopped seconds later and karah took this time to retaliate. She slammed her sword in her right hand into the ground and snakes erupted from the ground wrapping and crushing everything. Multiple surged into the air and grabbed all the helicopters within reach.

Karah laughed as she watched the destruction take place. The helicopters falling neatly from the sky and crashing into the ground. Her hair flew behind her as the explosions erupted everywhere. She stood in front of the white house and smiled as if she were the strongest person here, which wasn't a complete lie.

creator




Quote

: "Insert Quote from Character Here" or etc.



Status

:


Warnings

:





Number of posts

: 495


Age

: 21


Registration date

: 2013-09-18



Washington, DC, the very capital of the United States. Lucifer was glad that he decided to visit here, but it was only one stop of many. He was on a vacation of sorts, which lasted however long he wanted it to.  The last time he had been here was when he was 10, but he only vaguely remembered it. It wasn't an experience that stood out to him much, maybe because he didn't care that much at the time. Hell, he didn't care right now, but why not come visit? It's not like he had anything better to do. But so far, it was just as boring as he remembered.

The overpriced map that he bought from some sleazy salesmen showed that the White House wasn't too far from his location, so he decided to walk towards the White House, his dazed eyes staring blankly at the blue sky above him. What a beautiful day... not a cloud in sight. He was lost in his train of thought when a loud explosion brought him back to reality. Almost as soon as the explosion occurred, a squad of police cars zipped by him, sirens blaring. They were headed towards the White House. Lucifer instantly knew that his day was going to be a bit more interesting. He chuckled a bit and began jogging in the street, there were too many people on the sidewalk and they would just slow him down. What was jogging to him, was actually a blur to a normal person's eye. He was moving at around 200 mph, dodging cars, and getting few honks.

He reached the fence of the White House in no time, outpacing the squad cars quite easily. Lucifer assessed the situation and was in shock, simply muttering, "What the fuck..." It looked like a scene from a movie: helicopters ablaze, police officers running for their lives, giant snakes coming from the ground, and some crazed lunatic standing in front of the White House with swords.  He took a couple of steps back, ran towards the fence, and cleared it with a quick leap.

As soon as he landed, he swiped across his face and in a fiery blaze, his face was covered in a demon mask. The police officers were baffled at first, but for some reason, they could tell he was on their side.  Maybe it was the fact that he didn't attack, but who knows. His right hand was engulfed in a black flickering flame, that looked like it came from the depths of hell itself. He threw the black fireball at the lunatic, who now after closer observation, appeared to be a woman. It wasn't meant to hit her, just grab her attention. As soon as she noticed him, he whispered "Let all hell break loose" A katana appeared in his right hand, appearing out of a black fiery blaze. "So, are you crazy or stupid?" he asked as he rested the sword on his right shoulder casually. Lucifer took a couple of steps forward and then stopped, he knew that this wasn't going to be easy, and that was just an understatement.

Morning Star




Quote

: "Insert Quote from Character Here" or etc.



Status

:


Warnings

:





Number of posts

: 27


Location

: Florida


Age

: 22


Registration date

: 2011-12-19



Washington DC was certainly a busy place. It was also her last stop with Omega ever since she wanted to get out and see the world. Truth be told Milla was wanted to get out, to get away from it all. Ever since she had met Lucifer (Silus: I am so sorry for the name crossing

)things had certainly gone differently than she had planned. She had control over her power, with a sheer thought she could create life, she could corrupt or purify life. Everywhere she went the soul of the unborn goddess changed things, altered it. She had to wonder why he helped her like that. It was interesting to say the least, but she was honestly just glad to be as far away from California as possible. Being saved by "The Light Bringer" and meeting an "Old God" in the same week in the same state was far too much for her. She would much rather somewhere like Washington DC.
    Omega was bringing her for one of the tours of The White House, but it was much to her dismay that there was apparently all forms of helicopters and other law enforcement. The place was pretty much on total lockdown, something Milla was scared for, something she was uncertain how to handle. Omega looked about, finding many officers were from a meta-human response team. He tugged on Milla and looked to her with a look of disbelief. "Milla, I will NEVER travel with you again!" He said to her, She nodded, feeling as if she were in trouble. Well, she was but that was a different story altogether. She sighed as she tried to control her powers. In an instant she looked out to an officer and an invisible mana tendril slithered over and "jacked in" at the nape of his neck and allowing Millennianna to search through his memories, sieving through the sands of information.
  Childhood memories in an instant was a nice thing to see, but Milla was in it for the rush, the slowing of her heart, the feeling of living another's life was almost...intoxicating. Lightheadedness and a power surge as she began to funnel information within this man's very mind and soul. Milla was pulled from her trance and  shook her as huis hive-mind intercepted her thoughts. She looked to him with faintly glowing eyes and a befuddled look on his face. "Milla...what were you just doing?" He asked almost like he were somehow fascinated and utterly lost by what she had done. What? Was she not supposed to have telepathy like the rest of her siblings? Or was it something else? She felt herself pull from Omega's grasps, not that he was holding too tightly to her. She began to walk around the parameter, Omega in tow, deciding to watch his little "sister" to see what it was that she was doing.
  She was watching as these officers seemed to be murmuring what to do about the man who was seemingly on their side. Then again to them the meta's were all the same...sort of. They did nothing but support him, keeping their focus on the woman, but in the end it was a meta-human who kidnapped the president... they would likely let no one out of this without cuffs. Milla watched as the man in the demon mask seemed to be in direct opposition of this "tyrant" She felt calm seeing this man in the situation...but was he going to be okay? She had the ability to help him...but should she? She could feel Omega's hesitation to stop her, almost wanting to see her bend reality one more time, to see what Milla could do one more time...
____________________________________________________________________________________________________________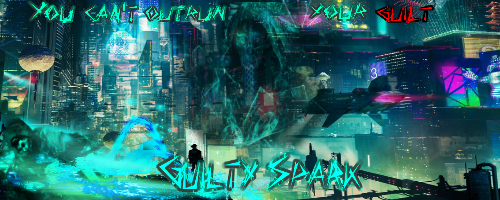 Zodiac




Quote

: "Killing never takes a villain out of this world...It just replaces them."



Status

:


Warnings

:





Number of posts

: 619


Age

: 22


Job

: Your salvation through destruction.


Humor

: [19:13:20] @ Forceaus : The racking of sperring skirrs means you rack disciprine


Registration date

: 2013-08-18



Karah looked at the boy and laughed. "Who are you?" She asked ammused. She wasn't expecting someone of such power to appear in front of her. The ball of fire that he shot towards her hit the wall just an inch from her face. She raised her left hand as the yellow ribbon flew around her. " I don't think you wanna finish this fight." She said as she lunged forward at full speed.

She flipped the sword in her right hand backwards and swung all the way around towards the guy fully turning her body. As she did she activated her ability and sent a surge of unstable space around her foot. Karah was still amused as she never really fought someone else who had a sword and could fight against her.

creator




Quote

: "Insert Quote from Character Here" or etc.



Status

:


Warnings

:





Number of posts

: 495


Age

: 21


Registration date

: 2013-09-18



Lucifer wasn't surprised that she didn't know he was, it's not like he was a famous superhero. "The name's Morning Star, but you can call me Star. Now, who are you?" he asked with an unseen smirk. A yellow ribbon flew around the woman and he could tell that she was going to attack soon, so he brought his katana back to his side. He didn't know about her abilities, but she probably had an idea of what his were.

Then she charged at him at a speed that slightly surprised Lucifer because it was a speed that could match up to his own. Shes's a fast one. he thought as he ducked and avoided her attack. He grabbed his katana with both hands and flipped back, swinging his katana upwards at the woman, aiming to slash the middle of her torso. Continuing with the motion of the flip, he covered both of his feet with black flames. If the backflip kick landed, it would've burnt off most of the woman's pretty face. Lucifer landed about 5 feet from where he was. His right foot was slightly in front of his left and his katana was in front of him, the hilt pointing at his waist and the tip pointing towards the ground. It was a fool's guard.

Morning Star




Quote

: "Insert Quote from Character Here" or etc.



Status

:


Warnings

:





Number of posts

: 27


Location

: Florida


Age

: 22


Registration date

: 2011-12-19



Milla could keep up with them, well to follow their movements at the least, but she already could tell she was grievously outmatched when it came to speed. Fired out like a viper and brought the katana up. He was perhaps more skilled than her, if not he was certainly an equal. But the problem was this other individual was still rather enigmatic. She continued to talk about wanting none of anything or whatever. Milla was confused, did all humans trash-talk like this? Milla closed her eyes and sighed as the man took his stance with his katana tip at the ground. To Milla it looked like he was inviting her to attack, perhaps he had some trick up his sleeve. If not then it was a good thing Milla did.

She left out a heavy sigh and tried to concentrate. A lone spider manifested in the middle of the lawn, hidden from sight as it began to scurry on it's way, beginning to leave a faint trail of webbing as it moved discretely and out of the way of combat. Milla would watch through not only her eyes, but through the eyes of this spider as it made it's way through the fields, leaving its thin and nigh-invisible web as it wandered. Omega himself watched as Milla began to plot and ploy, trying to figure out who was the bad guy and who was the good guy, trying to make her own stance on the situation. Omega clicked his cell phone putting it to his ear with a smirk, knowing exactly who would want to see this. "Alpha, CNN or Fox News. You're REALLY going to want to see this." He said with a smirk as Milla kept looking on at the two combatting in the fields of the Whitehouse.

Her plan was quite simple really, but she had to be clever and quick-witted about it. She began to watch about the field, looking for anything else to discern who was in the right and who was in the wrong....and more importantly...how to exploit them.
____________________________________________________________________________________________________________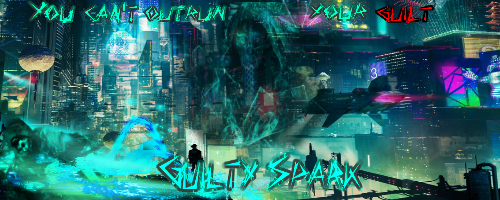 Zodiac




Quote

: "Killing never takes a villain out of this world...It just replaces them."



Status

:


Warnings

:





Number of posts

: 619


Age

: 22


Job

: Your salvation through destruction.


Humor

: [19:13:20] @ Forceaus : The racking of sperring skirrs means you rack disciprine


Registration date

: 2013-08-18



Karah missed her first strike and had to cancel her second in order to dodge an attack centimeters from her face. She flipped back and slammed her green ribboned sword into the ground. There was a rumble, then a wave of snakes erupted from the ground and surged towards the masked man.

Karah ran towards the man with her swarm of snakes in tow. She braced the other sword and lunged forward at full speed. Within the last two seconds of impact the sword activated and a burning yellow fire engulfed her sword.

creator




Quote

: "Insert Quote from Character Here" or etc.



Status

:


Warnings

:





Number of posts

: 495


Age

: 21


Registration date

: 2013-09-18




Similar topics
---
Permissions in this forum:
You
cannot
reply to topics in this forum