Top posting users this week
2>
Rating
Language 2: Swearing is generally permitted. However, the language cannot be used to severely abuse.
Sexual Content 2: Sexual content is permitted. References and writing about genitalia and sex acts are permitted, but explicit detail is not. Fade to black, or use the dotdotdot rule. (Let's keep it PG-13.)
Violence 2: Graphic violence is permitted. Explicit description or in-game narration violence is allowed.

Despite these ratings, keep in mind that there is a limit, and you should not cross it just to garner attention. Also, resorting to curse words is also like adding senseless fluff to your posts.
License
Some rights reserved. This forum, and all of it's content, is licensed under a Creative Commons Attribution-NonCommercial-NoDerivs 3.0 Unported License
Disclaimer
Superhero RPG does not own any content written or distributed by Marvel or DC Comics. All of the content referencing to Marvel or DC belongs to its rightful owners. Superhero RPG does not claim rights to any materials used such as Comic Book, Movie, or Video game character images.
Superhero RPG does retain the rights to any and all posts made by the original authors that are a part of SuperheroRPG.

Copyright © 2008-2021 by Chellizard, Spirit Corgi, and Pain. All rights reserved. No part of this website may be reproduced or transmitted in any form without the written permission of the author or the Site Owners.
Donate to SHRP!
Superhero RPG will be able to keep our custom domain, copyrights to your works, and an ever growing appearance that will change over time! 100% of your donations will go to Superhero RPG and nothing else.
Page 2 of 2 •
1, 2
Travis nodded, taking her rationale in and tempering perhaps his own desire to see true reality warping in action. His reaction was of course not unexpected, as he was dealing with the possibility that he could have created someone that could warp the very fabric of reality and if that were the case, then he was even closer to that perfection he sought. Whether by creating a race that could make reality as they desired or even just using the talents of this female to speed up the evolutionary process that his precious siblings were heading along, even if that meant making himself obsolete in the process. Sometimes evolution had its dead ends, and when the time came to accept his role as one, he would do so proudly, with perhaps the knowledge that he had otherwise improve a stagnant species such as humanity. However now he would watch the female put her ability into action, and perhaps warp reality as he had been promised, while of course the equipment would do its job and EVE would do a scan of her own, to see what the special little AI could get on this power.

If nothing on earth could explain how this power worked, then he hoped a hyper intelligent AI from the deepest reaches of space would have some idea on what was happening. Millas eyes would begin to glow, and energy readings would already begin to appear, though as to what this energy was he could not quite tell. The display flashing through his mind via EVE would show that nothing had changed within her mind, nothing at all. It were as if she were going about her normal day really, yet here she was creating life out of nothing. Travis blinked a couple of times to make sure that he was seeing it correctly, and when the scene did not change he was more than certain now that he was seeing it. This female that he knew almost nothing about apart from her being perhaps some of the youngest of the siblings was performing something that outstripped even him as far as capabilities went, and all he could feel was a certain interest.

Something like this had been produced from his labs, it was perhaps too perfect for him. Still, he would not rub his hands together villainously just yet, not until he was sure the full span of her powers, and all of its applications. Understanding of it was important, otherwise he would have himself overestimating someones powers and leaving himself with a problem rather than a wonderful next step in evolution. However his attention did turn upon the bleeding nose, a small amount of blood trickling from her nose and perhaps revealing that she was straining herself with this display of power, meaning that there was some limit to her power, or how much she could do before causing harm to herself. All of that information was locked away within his mind, along with something else that would prove interesting to discuss another time, or rather he would have to get that much out of Milla.

A name that he was unfamiliar with, and one that he had not heard being placed to the female ever, which meant that either there were secrets being kept from him or it was the strangest nickname. EVE however would quickly interrupt him with a reading that showed that Milla radiated an energy that was not known, even to it and that meant that….he was dealing with something completely unknown. Typically this would excite some, and others would find themselves in awe, or fearful, but Travis was among the first. He could feel a small amount of excitement stir within him at the thought of having found some manner of new element, and one that could bend reality around it was something else too. If he were alone, Travis might have even allowed himself a chuckle, but considering the company he would keep the steely exterior. The human would seem to tend to the female, stopping the nosebleed with a rather impressive display of medical knowledge, all in all she had created what one would call a small brigade, enough to perhaps give him trouble of they played their cards right.

Yet one thingt hat EVE's scanners did notice was that he power was only growing, which meant that eventually she would only grow more powerful. If that were the case, then he would have to find a way to harness this. Turning to the created human, Travis would consider him critically, and frown softly as he remembered the strange accent used when saying the even stranger name. "Millenianna, what does that mean?" Travis would ask with a raised brow and what one would call a quizzical expression.

Alpha

AlphaGay





Number of posts

: 1832


Registration date

: 2011-03-25



The man looked to Travis before seeming perplexed for a moment. He looked back to Milla and shook his head before the male seemed to be searching for the correct words to say. Milla's nose quit it's leaking as she began to wipe herself off on her clothing. There were not tissues provided for her so she'd have to improvise it would seem.
"I...don't know. Is that not her name?"
The male asked. Milla shook her head when the male looked to her. "My name is Milla." she said. The male smiled and nodded as he looked back to Travis. The look in the males eyes were unique to say the least. The male had a smile, a distant look but a glimmer in his eyes which one would expect to see in a man just before dying.
"Yes...yes of course you are. Just Milla... just as you are for now."
He said as he closed his eyes and sighed as he began to look around, the animals seeming to look at him as if they were looking for guidance.
"Her power must grow...she must know who she is and what she can do."
The male said to Travis the smile still on his face but the tone of urgency likely confusing him as the spider leapt onto the snake's head, the colorful snake rendering itself able to be seen and the creatures all coming to the human's side, as if all of them were looking to Travis, as if all of them were engaged in this conversation.
____________________________________________________________________________________________________________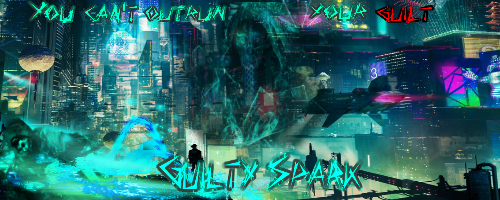 Zodiac

Mega Poster!





Status

:


Quote

: "Killing never takes a villain out of this world...It just replaces them."



Warnings

:


Number of posts

: 643


Age

: 24


Job

: Your salvation through destruction.


Humor

: [19:13:20] @ Forceaus : The racking of sperring skirrs means you rack disciprine


Registration date

: 2013-08-18



The male seemed perplexed by his question, as if he was expecting Travis to know, or maybe unable to comprehend that Travis did not understand. Either way, that expression was an interesting one and one that he did not see quite often in many humans, or even among his own kind. There was something different about this human that the female created, and that something Travis would have to look into at a later date, when he was not busy dealing with the present situation. He would ask if the name given was not her name, and she would then correct him, giving the name Milla as many others had called her. A small part of him wanted to wring as much information out of the male was possible, but that did not seem like the proper idea at the time. Yet still the male would continue with his cryptic speech, eluding at something that just escape Travis'' understanding, but continued to annoy him nonetheless.

"I would like to know who she is and what she can do myself." This was more and more sounding like some manner of strange fantasy scenario posed in multiple novels he had read. He would not speak with the annoyance he felt, no, he would act as calm as always while waiting for the male to either say something or continue with silence. "If that is all, I think i'm beginning to gain a grasp on your capabilities, as small of one as it may be." Travis would note, not letting the fact he had almost no idea slip through.

Alpha

AlphaGay





Status

:


Quote

: I was built with no purpose beyond just to satisfy , the tireless thoughts of these curious minds



Warnings

:


Number of posts

: 1832


Age

: 27


Registration date

: 2011-03-25



Poor Travis didn't understand the context, nor the content apparently. But Milla somehow believed he had an answer, though when he said "as small of one as it may be." she couldn't help but feel disappointed. Though she looked to Omega and smiled slightly. The Human immediately seemed to take not of Milla, though that was through the unknowing mana-tether between her and this life-form that was yet to be entirely severed. It turned around and looked to Milla with a smile.
"Little things grow big. Power is no different Milla."
He said with a smile, a big brother form of figure who looked to Travis and his smile faded to a firm line of indifference, though the look he conveyed showed quite clearly he had absolutely no trust whatsoever for Travis. It knew that Travis would not care, or rather it had an inkling, though it remained because it was Milla's will for it to remain.
"Whatever you would have me do Milla. I am at your command."
He said, still dead-panning Travis.
"I-it's fine." She said as she stepped forward, around the man, warranting a concerned look. Well Travis couldn't really complain. He asked for someone who was brash so glaring him down and watching him like he was a rather brash and bold move...especially with the retaliating marks and somehow suddenly connecting with others around at a better rate. The creature knew exactly what it was doing, and it was likely that Travis knew as well. This creature had more knowledge than it let on, and in it's words it was making itself more approachable than Travis, this created male was attempting to take the position of the "confidant" and "Big Brother" role that were meant to be Travis'. It was perhaps an over speculation but if that were in fact the case then the male needed to be watched or it could prove quite the troublesome roadblock in the future. It was probably best to not make a terrible impression on the male either, having someone with so much influence over such power in YOUR pocket might prove even more so helpful than anything. "So what is it?" Milla asked, the male human looked to Travis with a smirk and folded arms, not even seeming to notice his own nudity as his face seemed to challenge Travis, as if he were saying "This is going to be good" or something to that effect.
____________________________________________________________________________________________________________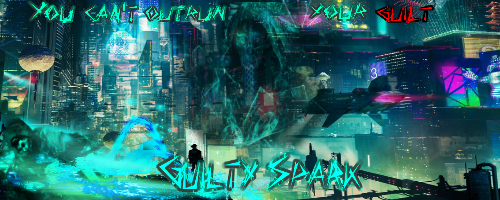 Zodiac

Mega Poster!





Status

:


Quote

: "Killing never takes a villain out of this world...It just replaces them."



Warnings

:


Number of posts

: 643


Age

: 24


Job

: Your salvation through destruction.


Humor

: [19:13:20] @ Forceaus : The racking of sperring skirrs means you rack disciprine


Registration date

: 2013-08-18



Something told Travis that what he had said was heavily misinterpreted, or maybe even misheard. It might have been what the human that she had created said, or something else, yet all of it felt strangely suspicious. Should he make sure that they got the correct message, or let them believe what they wanted simply due to their own ignorance. It was obvious enough that the human did not trust him, and he did not expect any measure of trust from him, as he did not trust him personally. So far they had not proved themselves worth trust, and so he would not offer them that, granted none really garnered trust from someone like Travis Masters. If he had an iota less of self control, he would have reduced the human to a mush but then again all personality traits were as he had requested, and all he needed was the mushy center. Granted that could have been done now, it would have made an unwanted mess that he was not in the mood to clean up.

"Mmmmm, meets the specifications exactly." Travis noted stroking his chin softly, not visibly bothered by the males rather standoffish attitude.  If he became a threat, he would be dealt with as all were dealt with, and without a moment of hesitation as per order. "However, I think it would be proper to get you a set of clothes. While I can respect exhibitionism to an extent, I think some of us would rather not see such things." Travis found himself off handily saying, motioning with his hand for Omega to get the clothes as requested.

Alpha

AlphaGay





Status

:


Quote

: I was built with no purpose beyond just to satisfy , the tireless thoughts of these curious minds



Warnings

:


Number of posts

: 1832


Age

: 27


Registration date

: 2011-03-25



Milla found herself in crossfire it would seem. Though the human seemed to know exactly what he was doing in challenging Travis as he had. To Milla the human had simply spoken words and if Travis were to act on them he would compromise her loyalty. Oh true enough he would hold her for a time, but soon fear isn't enough to suppress those destined for power. But one might wonder why the male did this, but to him the truth was evidant. The truth was that Travis was destined for power as well... and perhaps it was Travis' power that kept Millennianna's trapped down and suppressed. This was folly thinking, though one could not blame the human for the thoughts as it was rather clever thought out. Apparently the Omega had departed to fetch clothing. Milla then founf herself standing and tapping the human on the shoulder before speaking up for herself. "I think he means his grasp on my capibilities was small..." Milla said, looking to Travis with aperplexed look, seeking varrification that that was indeed the intent of his comment. Milla may not have known Travis vry well, but from what she could see so far he was not a "condescending" individual, just very matter of fact. He didn't seem the type to "put one down" for no apparent reason...and one must understand that creation of life is not exactly a "small" thing.
"Oh indeed? I suppose you may be right."
The male said with an apologetic smile, Milla wouldn't care to be honest and Travis would plainly see that it was fake...or perhaps strained. "So...Alpha... was there anything?" She asked, the male had been provided clothing and after examining it, as if he had never seen it before he began to put the clothing on, though his shirt was on backwards.
____________________________________________________________________________________________________________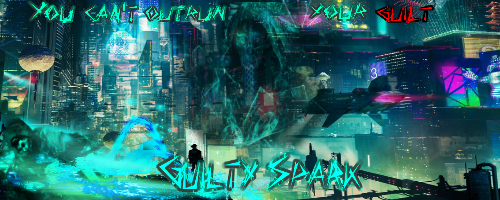 Zodiac

Mega Poster!





Status

:


Quote

: "Killing never takes a villain out of this world...It just replaces them."



Warnings

:


Number of posts

: 643


Age

: 24


Job

: Your salvation through destruction.


Humor

: [19:13:20] @ Forceaus : The racking of sperring skirrs means you rack disciprine


Registration date

: 2013-08-18



It took only a few moments for Milla to understand his prior statement, and Travis found himself pleased with the understanding, as he would have otherwise been disappointed, seeing as how he had high expectations for all of those born within his labs. They all were to have a measure of intellect, and that was something that he tried to breed within them, even the dimmest of them, as those were atleast as bright as the greatest of humans. He was of course thinking of the Beta of their small little family, though his telekinetic prowess more than made up for his mind which was lacking in comparison to everyone else. "You are correct, that is exactly what I meant." Travis noted with a nod, EVE funneling through all of the information gained through the trials and placing them in specialized "files" created in his mind. All in all, he would add to them as they grew, and then work on them from there.

The female would ask him if there was something, and he would look at her with a contemplative expression, eyes narrowing for a moment before widening. What she said was sounding somewhat strained, and he could feel there was no real respect behind it, it was something he would have to put into her and if not respect, he would have to make due with fear. Travis had found that fear was a motivator that worked as excellently as feat when he needed it to, and so he would use it when it was required, though he would try many options before doing something like that. "Yes, seeing your capabilities has changed quite a few things actually." He noted rather plainly, letting his eyes lock with Milleniannas for a moment, letting a silence move through the air before speaking finally.

"Omega, I want you to inform Gamma that her position has been....taken by a more competent individual." Travis would note turning to Omega who had returned with Clothing for the human, though his applying the shirt had something to be desired of it. "Wait....before then, I also want to inform you that you shall be functioning as her attendant.." The male looked shocked for a moment, before seeming to nod and leave the room, Travis turning to Milla and then the human. "So Gamma, I hope you don't misuse the position given to you." Travis would note without a hint of ire or anything but his usual tone.

Alpha

AlphaGay





Status

:


Quote

: I was built with no purpose beyond just to satisfy , the tireless thoughts of these curious minds



Warnings

:


Number of posts

: 1832


Age

: 27


Registration date

: 2011-03-25



Page 2 of 2 •
1, 2
---
Permissions in this forum:
You
cannot
reply to topics in this forum