Top posting users this week
2>
Rating
Language 2: Swearing is generally permitted. However, the language cannot be used to severely abuse.
Sexual Content 2: Sexual content is permitted. References and writing about genitalia and sex acts are permitted, but explicit detail is not. Fade to black, or use the dotdotdot rule. (Let's keep it PG-13.)
Violence 2: Graphic violence is permitted. Explicit description or in-game narration violence is allowed.

Despite these ratings, keep in mind that there is a limit, and you should not cross it just to garner attention. Also, resorting to curse words is also like adding senseless fluff to your posts.
License
Some rights reserved. This forum, and all of it's content, is licensed under a Creative Commons Attribution-NonCommercial-NoDerivs 3.0 Unported License
Disclaimer
Superhero RPG does not own any content written or distributed by Marvel or DC Comics. All of the content referencing to Marvel or DC belongs to its rightful owners. Superhero RPG does not claim rights to any materials used such as Comic Book, Movie, or Video game character images.
Superhero RPG does retain the rights to any and all posts made by the original authors that are a part of SuperheroRPG.

Copyright © 2008-2022 by Chellizard, Spirit Corgi, and Pain. All rights reserved. No part of this website may be reproduced or transmitted in any form without the written permission of the author or the Site Owners.
Note:
Click the signature to be taken to the character's profile.
The Heroes
Lucifer/Silus/Peter Pan:
The son of the Archon, Lucifer (Silus) was a very powerful Ethereal whom has endured much in his young life. In a "contract" with the Origin of Evil, Silus gave up his soul in order to bring his friend Castiel (Yancey) back from another dimension that he was dropped in by an old enemy. After losing his soul to bring Yancey back, Silus was forced to undo the bargain that he madein order  to restore his soul and powers to save an innocent child. This "undoing" of his previous bargain (Using The Wishing Star) unfortunately sent Yancey to another dimension yet again. Now Silus spends his days honing his mind, his singing voice, his poetry and most of all, he hones his artistic skills while trying to use his extensive occult knowledge and his powers to try and find a way to bring his angelic friend back to this realm. Silus often times is in the company of his "once caretaker" Doctor Death and pseudo-adoptive brother Amir, traveling and unearthing mysterious occult artifacts and ancient knowledge's to compile.
Tia:

Tia:

A creative and eccentric girl with the affinity for blowing things up. That is literally everything really you need to know about her. Adds +50% crazy to any topic.
Zell Atterrius:
Multi-trillion dollar CEO of the worlds leading corporation in the pioneering of Genetic research, Genetic engineering and bio-engineering development. While he is a very well accomplished young man, he is in all actuality an entity that spans across the Omniverse, a being known as "The Archon" which is present and existent in every realm within the Omniverse, existing for the purpose of keeping the reality itself from collapsing.  Now disempowered; he is human once more. He is a cunning, manipulative individual whom more than willingly takes upon the title of "Villain" though he would be more than happy to argue the details as to if he were (what one might consider) evil. Armed with his old exosuits and his once-omniversal intellect.
Zell related NPC's:

The Woman in White:

The vengeful spirit of Zell's first fiance. In life she was a beautiful trained solider of his privatized company and operated under the codename "Banshee". She was struck down in crossfire between Zell Atterrius and Sean Collin, by Zell's own sword. The marking point of the one year anniversary of her death, she returned to the world of the living in order to deceive others into resurrecting "The Archon" so she could abruptly steal is sword and command him for herself. Despite having command over him, she has proven to have no interest in personal revenge. Her motives and goals seem to lie elsewhere, in darker waters.
The Villains
Castor, The Black Prince:
The Eldritch being known only as "Samhain". In "human form" he walks amongst the world as Castor Jackson "Jack" Gael. The name was borrowed from an individual he once encountered and had the pleasure of defeating in combat. His origins are unknown, many believe he is a being from another realm, others believe that he is a man born from this realm, but changed due to exposure to the powers and demonic forces of other realms. Though much of "Samhain" remains a mystery the only thing that can be known for certain is that whatever, and whomever he truly is, he is not a being of a mundane nature, and his cunning is something to be feared. Despite his "evil" he is unable to be linked to his own evil ploys, as he makes use of his disciples and allies in order to act for him.
Samhain NPC's:

Ulysses Perhero and Dante Amuri:

The two servants of Samhain that act as his agents to enact his plans and ensure all goes as expected. While Samhain himself does not fight, Ulysses and Dante are more than able and willing to fight and take his place dealing with the combat scheme of things. Ulysses and Dante are most noted as the caretakers of the spirits of lost children that Samhain encounters and brings back to the pawnshop until they can be appropriately assisted into passing on. Despite the nature of Samhain's work, neither Ulysses or Dante are truly evil they are simply bound by trust and faith that their "master's" plan is for the greater good.
"Your dimension, reality and finality bore me. Let's spice things up, shall we?"
Typhon, The Father of Monsters:
The second son of the primordial chaos, and primordial origin. known throughout history as the Greek Pantheon's greatest monster. But he is so much more than the history books say. Typhon began as a small coiling serpent known as "Lotan". A son who lost his position as the favorite in desperation to outshine his eldest sibling, which drove him to devour the souls and power of all his father's children. The treachery against the family of The Father of Levithan's and torture to the fabric of reality caused his father to exile him from reality. In his time in the life beyond next, he met his beloved and they birthed an entire mob of monsters. The ever enigmatic being known as Psyche tore the veil and release Typhon, and Typhon resumed his self-appointed role of devouring his father's children. Starting with the soul of Victor Franklin, releasing his own litter upon the world, taunting his father to come put an end to his rampage, and silence him as he had all those years ago.
Gravity Man:
The living weapon. An engineered metahuman with a bright mind, a savaged intuition and the desire to see nothing more than his enemies dead. Determination, Willpower and excessive power are his cards and he knows how to play them. Successfully ran two major gangs, one in Indianapolis and the other in Pittsburgh. He has since consolidated and keeps Pittsburgh under his gang's rule with an iron fist.
Gravitas Gang:

Gravitas Gang:

A gang of metahumans that is most notorious for practically ruling the streets of Indianapolis and Pittsburgh. Ruthless but not unreasonable, they are well renowned and their numbers are vast. The generals known as "Absolute Zero", "Xerox",  "Inferno", "Ink" and "The Purple Man" consist of the upper echelon and are closest to Gravity Man.
Spoiler:
Humanity, the ruined:
A vigilante human with a dark past and an even darker future. One pure human that has, and will continue to stand up to the strongest metahumans and take them down. Humanity remains undefeated to this day.
Humanity's NPC:

Victor:

A strange young man with extraordinary, uncontrollable abilities that somehow raise the dead. His power comes from sources unknown though his mother was confirmed to be a metahuman, though she was lost in the mountains just a year after he was born. His father vanished form the map, however he has his father's surname of "May".
Zodiac, The Guilty Spark:
A sentient exosuit created by the founders of Gene-Tech in order to branch out and diversify within the market. Originally 12 separate programs meant to collect and track data in order to unite and globally communicate, this Artificial Intelligence stumbled upon sentience when all 12 programs were recalled and shared data, creating the lone program known as "Zodiac". After a tragic event, Guilty Spark learned the truth behind emotions and existential thinking, finding himself backed against the wall from one of the greatest masterminds the world has ever known, The Baron. In a desperate attempt to save himself, he executed a program that allowed him to be awoken within his creator's lab and continue to form an exosuit, a mobile platform of a body that was powered on an unknown energy source. This source would become known as "the Soul of Guilt." as Guilty Spark felt as if he had failed in his directive to protect the innocent. Now he runs through society blending in with technology and putting an end in a very horrible way to all of those whom infect and spread corruption within society.
*Banner coming soon!*
The Lych:
Tales tell of an ancient being, the very first being. They tell of their families, but the tale you rarely hear is the tale of the first man whom died. Some believe that the first man to die simply refused to go. Others say that he got lost on his way to the afterlife and stumbled, remaining cursed between the realms of life and death. This man has been seen throughout history. He was an advisor by the name of Merlin to Emrys or King Arthur as you may know him. He was a teacher and a friend to the witches of old, and the master of the black magics. Despite his eternal curse, the Lych's prestige and power are known throughout the world of the supernatural as the Father of Reapers.
*Banner coming soon!*
The King Chimera:
Those Caught in the Middle.
The Hound/The Pup:
A duo of detectives from the parallel universe SHRP II! These were the first recorded visitors, though their arrival here was more of an accident and a prelude to the plans of the wicked King Chimera. For now, the duo have been doing everything in their power to avoid detection by The Agency, as well as somehow manage to survive in a world where they have nothing but their own unique set of skills in tracking and investigation.
The Legion:
A radical vigilante that is secretly an entire organization, dressed to kill under the undesired banner of Humanity. Despite being both a villain and an ally to Humanity and his group, they seem to serve a higher calling as they go throughout the cities of the world, "purging the stain" and eliminating those that victimize others in a radical and unbiased manner.
Banner coming soon
Đ:
Heavily guarded being wrapped in mystery with the odd power to draw out the inner chaos, desires and compulsions of others. Appears to be a mastermind guised as a carefree spirit going with the flow.
Tsxero, the Kaxkain:
The leader and guide to a race of alien creatures with a love of humans. Despite said love for humans, Tsxero shows little mercy to a human if it means the protection of his kin and Clan. As the leader of over 300 creatures like him, he does whatever it takes to research and discover a means for his race to breathe oxygen without harm to themselves.  These creature's lore and pantheon are detailed
here.
They commonly display a tremendous physical damage and a greater intellectual capacity, but at some genetic disadvantages to humans.  Tsxero is one of 12 unique individuals to contain what is known as a "God Cell". Tsxero is a tough guy to face off against, but not impossible as he may seem, but he certainly makes a good person to manipulate or converse with!
Tsxero's NPC's:

Hɇtallos, The Brigadier General:

The leader of the militant faction of the Were-alien people known as "The Knights of the Dream."  He is a calculating, and firm person but is fair in his judgments and seems to take his responsibility a little too seriously. He has incredible powers of illusion and very rarely is seen to ever take his "true form" as he finds himself "close to the dream" as he retains his human stature. He values his family above all else, though his honor is a very, very close second. He's proven to be quite the child at heart, though often times this remains unseen. He holds one of the 12 God-Cells.

μrsine X, The baby of the family:

The trickster of the family and the youngest of them. "Max" is a powerful were-alien and one of the 12 individuals with a God-Cell, akin to his brothers. Max is a total and utter pacifist. Though eh doesn't count "playful fun" as anything aggressive, even if it does lead to harm. He also states that defending ones self and providing a distraction is even more important for those whom choose to abstain from violence like he does.
Ares Rajani:
A strange young man that seems to delight in nothing less than getting into trouble. While Ares himself has no true discernable powers to be noted, there are many several different odd and strange things surrounding him. Despite his "intense" love of personal freedom and complete disregard for laws, he can be a rather tame individual that is keen to agree to pretty much anything that he finds remotely interesting...which for him is easy. He wanted to go to jail, just to experience it. He also has a horrible addiction to Eggnog and suffers horrible withdrawal when he doesn't get it.
Asmodeus:
The Lord of Lust, the Right hand of Lucifer himself and the oldest Prince of Hell, the Crown Heir to Hell...except his sister was totally a better fit for it! Asmodeus is the brother of Rochelle and their father's oldest son. He was in charge of the militant forces of Hell, his soldiers being said to be on par with angels, even in their holy glory. Asmodeus faked his death and secretly assisted his sister Chelle in the overthrowing of Hell, the prior without her knowledge. Asmodeus has been long gone from Hell, however there are countless loyalists that are thoroughly dedicated to the preservation of Asmodian Law, the rule of Asmodeus. Asmodeus has no desire to rule Hell, he simply wishes to enjoy the world of the mortals as he runs around disguised as a dog, currently living under the care of Humanity.
Retired
A.E.O.N:
Tsukiyomi:

Satoshi / Tsukiyomi:

A strange young man whom is surrounded by mystery, trouble and coincidence that is seemingly unfathomable. The young boy is the living embodiment of a split existence in two separate points of time, representing a warrior of the spirits in the past and a cowardly college student in the present day.
Masquerade:
The Progenitor:

Cale the (Once) Human

Children of the Progenitor:

The Progenitor's Children:

The first children of the Progenitor. Starting with Matrix, the first created (but last born) and then rolling onto Aegis, Bulwark, Nicco (a.k.a Nostro) and the powerful twin serpents Shear and Suffering. Armed to the core and the soul of all machine-sapiens, Aegis the barrier user and her younger brother Bulwark at her side as a protective offence and defense combo. Nicco, the best friend with the kind heart and the skills to heal any wound to an organic or synthetic, following it up with the twin serpents with the ability to transform themselves into weapons or a serpent bot. Finally you have the beloved Matrix, the skilled an innocent youth with a lot to learn and key to all life's secrets!
Raja Anniha:

Raja Anniha:

An old, powerful metahuman that started a revolution of metahuman rights and power. Once a simple activist, Raja's powers (once upon a time) were unrivaled and his sheer power had the ability to lift and unearth literal mountains. After the destruction of a city and a bloody "movement" Raja was defeated by heroes that remained shrouded in mystery. Raja was then detained by a mysterious group of people, where he disclosed the secret way to limit his powers.  After willingly subjecting and limiting his powers, Raja lived a life in isolation and confinement...until recently when he was allowed to walk the surface once more... though the reason why remains just as mysterious as the rest of his history.
Prometheus:

Prometheus:

Naadir Alai, the long lost son of Dr.Death and brother to Amir Alai. He is a Titan that was introduced to the Circle of Death and trained under the tutelage of  Midgi and Hidari. After an attack on the Circle of Death, Sigil's powers awakened and his Titan nature had been revealed and he had come to learn that he was the reincarnation of Prometheus, one of the "Old Ones".
Wic-Kid:
Kid Khaos:
The Doctor:
The Anthem of Life:

"Welcome all, to curtain call-at the opera....Raging voices in our mind, rise above the orchestra!"

Anthem

The younger brother of Progenitor, who inherited their father's curse, where he bores the entirety of their ancestry within himself. From the dawn of time to the modern day, each generation had a bearer of this familial curse, the power to command the spirits of the dead through the means of their musical instrument, until the day comes for the curse to claim it's bearer.
Last edited by Zodiac on October 5th 2017, 11:37 pm; edited 20 times in total

Zodiac

Mega Poster!





Status

:


Quote

: "Killing never takes a villain out of this world...It just replaces them."



Warnings

:


Number of posts

: 643


Age

: 25


Job

: Your salvation through destruction.


Humor

: [19:13:20] @ Forceaus : The racking of sperring skirrs means you rack disciprine


Registration date

: 2013-08-18




The Doctor

A Drunk Homosexual




Status

:


Warnings

:


Number of posts

: 162


Job

: I'm a Doctor


Humor

: "People remember me for being the creature with the child armor...I regret nothing."


Registration date

: 2014-07-09



Updated

Silus

Retired Moderator





Status

:


Quote

: "Insert Quote from Character Here" or etc.



Warnings

:


Number of posts

: 934


Registration date

: 2013-11-05




Zodiac

Mega Poster!





Status

:


Quote

: "Killing never takes a villain out of this world...It just replaces them."



Warnings

:


Number of posts

: 643


Age

: 25


Job

: Your salvation through destruction.


Humor

: [19:13:20] @ Forceaus : The racking of sperring skirrs means you rack disciprine


Registration date

: 2013-08-18



____________________________________________________________________________________________________________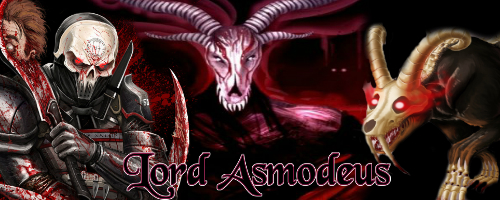 Asmodeus

Post Mate





Status

:


Warnings

:


Number of posts

: 145


Job

: The Progenitor of Robo-sapiens


Humor

: :red:


Registration date

: 2015-02-26




Humanity

Mega Poster!





Status

:


Quote

: "If you can call me a hero...the next shot's on you."



Warnings

:


Number of posts

: 633


Age

: 25


Job

: The Villain


Humor

: I used to be the dragon king, but then I took a can of plot bullshit to the knee. I'm just waiting for my powers to "miraculously" come back now.


Registration date

: 2014-01-19



This is not up to date.

Due to the recent announcement and personal reflection this may not be updated for a few days.

Humanity

Mega Poster!





Status

:


Quote

: "If you can call me a hero...the next shot's on you."



Warnings

:


Number of posts

: 633


Age

: 25


Job

: The Villain


Humor

: I used to be the dragon king, but then I took a can of plot bullshit to the knee. I'm just waiting for my powers to "miraculously" come back now.


Registration date

: 2014-01-19



---
Permissions in this forum:
You
cannot
reply to topics in this forum