Top posting users this week
2>
Rating
Language 2: Swearing is generally permitted. However, the language cannot be used to severely abuse.
Sexual Content 2: Sexual content is permitted. References and writing about genitalia and sex acts are permitted, but explicit detail is not. Fade to black, or use the dotdotdot rule. (Let's keep it PG-13.)
Violence 2: Graphic violence is permitted. Explicit description or in-game narration violence is allowed.

Despite these ratings, keep in mind that there is a limit, and you should not cross it just to garner attention. Also, resorting to curse words is also like adding senseless fluff to your posts.
License
Some rights reserved. This forum, and all of it's content, is licensed under a Creative Commons Attribution-NonCommercial-NoDerivs 3.0 Unported License
Disclaimer
Superhero RPG does not own any content written or distributed by Marvel or DC Comics. All of the content referencing to Marvel or DC belongs to its rightful owners. Superhero RPG does not claim rights to any materials used such as Comic Book, Movie, or Video game character images.
Superhero RPG does retain the rights to any and all posts made by the original authors that are a part of SuperheroRPG.

Copyright © 2008-2021 by Chellizard, Spirit Corgi, and Pain. All rights reserved. No part of this website may be reproduced or transmitted in any form without the written permission of the author or the Site Owners.
Donate to SHRP!
Superhero RPG will be able to keep our custom domain, copyrights to your works, and an ever growing appearance that will change over time! 100% of your donations will go to Superhero RPG and nothing else.
Page 3 of 3 •
1, 2, 3
"I think so." Matt called out as he pulled a small book. Rather thin. He opened it AAAAAND of course...it was a picture book. Shael never was one for words really. The pictures of his first time in Spanish class made Matt laugh...and cry again... but that was from laughing too hard. He wiped his eyes and sighed. "You have what you need.... But anything worth having, is worth fighting for. Dying for... I'm wondering how far you are REALLY willing to take this." The wolf said as he sat, looking at them with what appeared to be a smile. His tongue lolled out for a moment before he cocked his head to the side. Matt had taken the book to Alex, as if showing him the book's contents when it came to the school scenarios. Matt closed the book though and looked to Abra, as if he was curious as to what the dog had said. The Dog the retrieved one last book and then drug it over to Matt. Matt took the book and looked at it. "When you return to the world from whence you came, I would ask you give this to Silus." Abra said as he looked towards the sound of a roar, bellowing. Matt's hair stood on end as he looked around.

  "Mori is coming. You'd best hurry...or I ay have to see just how far you are willing to go..." The wolf warned them. Matt nodded, not really knowing anything at all what "Mori" was, but he knew it sounded bad. He looked to Alex and nodded and then motioning with is head to hurry on and follow.

    Matt took off running, Alex likely behind him. But it was for nothing. They ran past the library, and as they entered a new large circular platform, the roar came again. This time a flash of energy and a barrier domed around them and trapped them. The Dome was penetrated for but a moment, as a large dragon, made entirely of the strange energy around them appeared. The Dragon looked to Matt, and then to Alex. It spoke directly to Alex. "You are not deigned to be here yet...and you bring a filthy Primordial to soil our realms? WHY!? Speak Alexander, Do not make Durhnara Mori wait." It's voice boomed.

Zodiac

Mega Poster!





Number of posts

: 643


Registration date

: 2013-08-18



Alexander held the book under his arm, then looking to Matt as he seemed to be on the look for that book, though eventually he came across it. Walking over to him, he would take notice of the book that Matt was holding, though it appeared to be some manner of picture book, contents appearing to be something that was hilarious enough to make the male laugh, and cry while laughing. What the wolf said however was troubling, something about dying for something, which did not sound good at all, seeing as how Alexander had no intentions of dying. The wolf had said something about Mori coming, and that was enough of something for Alexander to know that he should not be here for when he did come, and so he would run after Mathew in the opposite direction.

Yet where they found themselves was a strange circular platform, and then energy seemed to move to trap the two, Alexander blinking a few times as he clung to the book that was clutched under his arm. The thing that penetrated that dome was a large dragon, one that roared loudly as it formed around them, and Alexander mostly froze up. Nothing about he dragon inspire confidence within him as he looked up to it, trying not to come off as intimidated as he was. It spoke that he was not deigned to be here yet, which did not make sense to Alexander, seeing as how he was…unsure what that meant. 'I'm not…deigned to be here yet?" He found himself asking confused as he looked to Matthew before returning attention to the dragon. "We're just here for Shael." Alright he was speaking plainly enough, though the fact he was being stared down by a  dragon perhaps prevented him from saying anything more.

Maverick

Mega Poster!





Status

:


Quote

: "Insert Quote from Character Here" or etc.



Warnings

:


Number of posts

: 945


Humor

: [14:27:18] Danny The Sphinx : So, with wealth 2 you get a spoon and then at wealth 3 the spoon can swallow people's souls, and then at 4 it creates blackholes and then at 5 it ends all existence


Registration date

: 2011-04-04



"Clearly." The large dragon snorted as he looked to Yamm. "This is a new low, even for YOUR ilk Yamm. To sink so low as to INVADE a realm to bring back a foolsih little boy who deserved his miserable little death." He sneered as his eyes narrowed and his jaw quivered. Matt bit his lower lip as he clenched his fists. He didn't care about the Primordial comment, what got him was the comment about Shael. "The way his little skull cracked against the wood...the blood spewing from his abdomen. The blade was just, and the sword was right to end his life. Such a pathetic little weakling doesn't deserve a spot within out library, let alone the thoughts in my mind right now. Raziel should have ended him sooner." The Ether-dragon continued to speak as a wicked smile formed, noticing Matthew's patience wearing. He chuckled as he began to walk, circling them. "To think that his mind was riddled at the time... and he last thre people on his mind...Michael...Yancey... and Matty... and where were they? Why did they let this happen to him?" The Dragon was speaking truth perhaps about who was thought about... but what about WHAT the thoughts were. Matt wiped his cheek as tears fell, but he didn't weep, or show emotion. Instead he held out his hand.
    "Alex... come here...close." He ordered. As soon as Alex was within a two foot radius, Matt would try to drag out his powers, only little fields of Chaos streaming, but nothing forming like he wanted to...he was...powerless here? "God fucking damnit why can't I do anything?" Matt asked as he looked to his hand. The large Ether dragon completed his circle around them and burst into taunting laughter. "Ehehehehe...You have no power here Yamm. You will notbe taking that pathetic piece of ether-waste from this place. I will throw his book to Abyssal, and I will erase him from the existence of the ether...and he will NEVER...return. The weak will die, so the strong may thrive. This is the way of the ether...and so you cannot interfear! THIS IS MY REALM!!!" He said as he roared the Etherium powering up. The souls screamed and the black tendrils of Abyssal arose as they semeed to claw in. But then, suddenly silence... there wa smovement, but all was hushed.   
That is the way of monsters.
"WHAT!? ARCHON? WHERE ARE YOU!?"
That is not the Ether way, nor is it YOUR realm.
"YOU AREN'T HERE! YOU CANNOT BE! THE BLACKENED HAVE NO HOLD HERE!!!!"
No Duhrnara Mori...it is YOU who have no place here. And so now...I command.
"WHAT!? NO!! YOU CANNOT! ARCHON, THESE FOOLS YOU SENT CANNOT DO THIS!"
Perhaps not alone....but they are never alone.
"NO! YOU WOULDN'T!"
"Terran Ze'k Ta'in!
   With the exchange of the calming disembodied voice and Dhurnarah Mori provced interesting, but after those three words echoed, the realm cleared...they were on a platform...surrounded by cold pale blue stones for ground, and the air was a haze, and eternity was surrounding them Matt's hand suddenly funrished a Katana. and words whispered to Alexander's mind.
You can fight...
He pushed, trying to assist Alex's subconcious into fighting alongside Yamm. The Katana began to glow and Matt's eyes turned a brilliant blue before shining. Within a moment, the mist accumulated and spun around. The wids picked up, water spawned from the blade and quintessense lightning cycled around him. A maelstrom on land and a  glowing quintessence outline of Matt in the middle. The blade made a circle, Pointing from the front to the skies, then cirecling doen his left side and pointing to the ground,  the blade glowing through the heavy waters. There was a sudden violent motion as if he whipped the blade from the right to the left. The water all vanished, as if it has suddenly evaporated into tnothingness. There in was a 100 foot dragon with glowing blue eyes and a determination within them. The Dragon was snaked and coiled over itself, but never knotting as it hovered, it caused an ampitheter shape around Matt and Alex, revealing Matt to be in a new set of "armor". The Armor looked like glowing quintessence Dragon scales, outlined by the energy, but otheriwse translucent as draconian horns of fierce proportons swooped back on his head. The left arm, where the Katana was held was suddenly altered that arm being glowing quintessence enery, the hand looking like a Dragon bouth as the blade was fused into itThe Water Dragon behind him began to glow was well.
    "VOS TEN!" Matt said as his eyes narrowed and the Dragon behind them began to alter. "We finish this...Old God...to Old God." He vanished as he fused into the Dragon. The Dragon began to have strange armor plating, similar to what Matt had before he vanished, and the Dragon moved its claws out, each claw glowing brightly, and alive with the power of Quintessence. . (Quintessence Conjuration: Old God Dragon Armor) (Origin Manipulation: Old God Dragon Armor) The Dragon then lashed out as the power of Chaos empowered him.         
"Is it not your way? The weak die so that the strong may thrive? I do believe you're time has elapsed... But do not fret...Shael shall thrive in your absence.
The Dragon said as he began to snake and arching around, his fangs headed directly for the Ethereal Paragon.
   Old God Yamm Grid (Summon)
Spoiler:


Str: 8
Spd:4  (+4 Chaos Control)
Abiity: (+2 Amalgamation: Yamm is infused within the Dragon. Defeating the summon defeats him.)
Ability: (+2  Soul-Sight)
Dur: 10
Fs: 8
Flight: 0 (+2 Chaos Control)
Note: The Entire body is covered from tooth to scale in a lv 10 Durability armor.


Zodiac

Mega Poster!





Status

:


Quote

: "Killing never takes a villain out of this world...It just replaces them."



Warnings

:


Number of posts

: 643


Age

: 25


Job

: Your salvation through destruction.


Humor

: [19:13:20] @ Forceaus : The racking of sperring skirrs means you rack disciprine


Registration date

: 2013-08-18



The more than the dragon spoke, the more than Alexander would wish that it kept silent, each word perhaps more cruel than the last. Of course he had no emotional tie to Shael, but he did not deserve the death he received, and he perhaps did not deserve to die. The knowledge of so many runes ran through his mind, as he considered how he would make the dragon pay, violent thoughts alone not something that was commonplace within his mind. Yet something told him that he had no power here, between two gods he was the weakest link and like to be broken if anything went down. Its monologue would continue to go on, until atlast his final motive was revealed and it came in the form of completely destroying the ethereal known as Shael, Alexander's lips curling into a frown at the thought. His hand would move to the staff held within his pocket and removing it, not causing it to extend but keeping it in hand prepared for anything that happened. Matthew would tell him to come close and he would do some, scooting closer to the primordial as if that would protect him, and yet he seemed to be unable to draw upon his own power, he was powerless.

Alexander's heart stopped for a moment, as he realized that they were both in dire straits, and that he was likely to be consumed by a very angry dragon. Yet something stopped it, something that caused it to rage and caused the very place to change. A voice spoke, absolute in authority and the beast could not argue with it, seemingly forced into submission by a more powerful force as they were moved to another place, a place where he felt they would have a chance. It was here that they could fight, and where Alexander hoped that he could make a difference in the long run. With a press of a button, the staff would extend to its full length, lightning crackling off from both ends of the staff as he focused upon the large dragon that was set against them, considering the ways that he could damage it and only one way came to mind, which caused a wicked smirk to form upon his lips.

His eyes woiuld light up for a moment as he concentrated upon the ethereal paragon, imagining one thing and one thing only. A single red rune that was from the book, except multiple times and meant to form all over the massive dragon, the number of them around one hundred and perhaps covering mostly its chest region, with a few forming around its legs. It was too fast for the dragon to react to, but likely the effect would be felt, as three runes appeared upon Alexander, each one in case the dragon attempted to attack him, as well as another. "It's survival of the fittest, and you just don't chalk up." Alexander muttered and the explosion runes activated.

Maverick

Mega Poster!





Status

:


Quote

: "Insert Quote from Character Here" or etc.



Warnings

:


Number of posts

: 945


Humor

: [14:27:18] Danny The Sphinx : So, with wealth 2 you get a spoon and then at wealth 3 the spoon can swallow people's souls, and then at 4 it creates blackholes and then at 5 it ends all existence


Registration date

: 2011-04-04



The Etherdragon was not truly expecting what happened. He was far to concerned to see the smaller dragon arching out at him. With a sudden explosion his chest cavity would be blown entirely open. The Dragon howled as it arched forward. It would have barreled itself right into Alexander, however Matt reacted quickly as he intercepted in in a snake like manner, diving into the etherdragon's side like a harpoon, moving the thing through the air taking the etherdragon down. His teeth sunk into the creature, until it roared, the sheer percussion of the roar sending the serpent like Yamm flying away, all 100 foot of him in the air squirming around as small draconian legs and arms wiggling. Once on the ground again, The Etherdragon's eyes began to glow a blood red as it roared, it's chest entirely restoring as the energy that composed it bound together.

    It falls under the realms of its own manipulation. This is an easy solution...I need you to do that explosion thing again... three runes on each area where it's lower mandible connects to his skull. The rest is up to me. Matt spoke to Alex's mind as he slithered off in a blur of motion. The Etherdragon clawed, shattering a good portion of Yamm's armor, but his scales were equally as durable. Yamm coiled up the etherdragon's arm, and awaited Alex to do what was commanded earlier, hoping that this plan would work without a hitch.

Zodiac

Mega Poster!





Status

:


Quote

: "Killing never takes a villain out of this world...It just replaces them."



Warnings

:


Number of posts

: 643


Age

: 25


Job

: Your salvation through destruction.


Humor

: [19:13:20] @ Forceaus : The racking of sperring skirrs means you rack disciprine


Registration date

: 2013-08-18



The result of the explosion was far from what Alexander expected, yet it was something that was hoping for. With single thought he had managed to blow the immense dragon's chest cavity open, and releasing a torrent of blood that spurted form tis flesh. His hand gripped tightly on the metal staff, wondering if he really needed it, and realizing that perhaps he would not, so that was that really. In the wake of his strike, the large dragon that was Matt would attempt to strike at the Ether dragon, yet all that happened seemed to be that the sheer force of its roar would send him reeling, considering that the size difference itself was massive. Within a matter of moments the damage that Alexander had done was undone and only seemed to annoy the male as his eyes narrowed upon the beast, considering his next plan of attack, yet Yamm seemed to already have one.

Three runes in certain places, and with such a large target he would have no problem hitting each place with ease, and so with a thought the runes would place themselves really. This was all too easy, especially considering that he was facing some kind of god or whatever. Honestly he was not sure on that detail, but making a god explode just had a better ring to it really. With a thought they would then explode and then the rest was up to Yamm.


Maverick

Mega Poster!





Status

:


Quote

: "Insert Quote from Character Here" or etc.



Warnings

:


Number of posts

: 945


Humor

: [14:27:18] Danny The Sphinx : So, with wealth 2 you get a spoon and then at wealth 3 the spoon can swallow people's souls, and then at 4 it creates blackholes and then at 5 it ends all existence


Registration date

: 2011-04-04



The Runes went off, and the mabible was dislocated, the lower jaw dangling there as the serpent Yamm coiled up the arm of the Etherdragon. Yamm's large snout-like mouth was in the Etherdragon's ear with a malicious chuckle as Yamm had wrapped himself around the Dragon's throat and constricted. As the etherdragon found himself needing air (being cut form the etherium cursing him with the needs of mortals). Yamm's claws came up as his hand grasped the larger dragon's face, holding it. The large Dragon brought an arm up to try and pull Yamm off, but Yamm was too secured, his claws within the ont arm it used to keep stable. Yamm's eyes began to glow as he connected to his ally, Alexander. They would finish this beast once and for all, and with it's destruction, it would usher in a whole new meaning to the realm they had just left. Alex I need you to trust me. I need you to give this next batch of runes everything, and every one you have. My body is covered by spectral platings. I need you to cover the platings...all 100 foot of them in the runes, as tiny and as many on each plate as possible...You need to trust me..." Yamm commanded. He assumed Alexadner would oblige and immediately spoke to the Etherdragon's ear.

   "Unfortunately...my FILTHY primordial brother with a supreiority complex...you're time here is up." He said with a low and menacing growl that formed into a chuckle. "I warned both you and Shub Niggurath both not to interfear with my affairs... But then again I should have known better..." Yamm said, Alexander had enough time hopefully, because the time for action was now. Yamm arched his head around as he pulled on the lower mandible and his eyes narrowed. "You always were the kind to bite off more than you could chew." He said, his voice echoing as he then began to indsert his head through his brother's throat. The Etherdragon began to writhe and moce around as the entirety of Yamm moved slipping and sliding down the creatures throat, the large dragon's torso began to deistend as the tail slid down, but by this moment he was deptrived of oxygen too long to be able to muscle Yamm out...and so his brother sat there...in his stomach. There was a large explosion, and ethereal energy dispersed everywhere before and left Alex to stand there alone and marvel at an Etherdragon skeleton..and no Yamm to be found.

   Well, until there was a hand on Alex's shoulder and a sigh as Matt stood there with a smirk. It probably brought up a hell of a few questionsm and now he had time to answer them. "Nicely done... Dayum boy... you're gonna put me out of work." Matt chuckled as he patted Alex and then slipped his hands back into his pockets. He was laughing, but that stopped as the torn apart skeleton moved and groaned as it fought to stand. "You...know not....what you have done..." The creature whined and whimpered. Matt stepped forward. "You...have set in motion....events that could lead to the very end of the primos as we know it....I will not allow this....I ...will... KILL YOU!" The Dragon daid as it ran and lurched forward. Matt put his arm out and the etherdragon was halted in it. "You....you would kill your own brother? Yet...sacrific yourself for a bastard child and a child with paternal problems?" The Dragon grunted, as if they were strained words. Suddenly Matt's eyes began to glow and the dragon was turned into pure energy, and little pieced of it began to circle around it like an atom, and then it condended in as Matt breathed in, consuming the essnece...and with it....the experiences and knowledge of the Dragon...and all connected to it.

   "I guess I would....You okay there hoss? What's with the book?" Matt would finally ask as he inspected Alex and the book together, before lookign to the book that was apparently Shael's life.

Zodiac

Mega Poster!





Status

:


Quote

: "Killing never takes a villain out of this world...It just replaces them."



Warnings

:


Number of posts

: 643


Age

: 25


Job

: Your salvation through destruction.


Humor

: [19:13:20] @ Forceaus : The racking of sperring skirrs means you rack disciprine


Registration date

: 2013-08-18



All it took was a large explosion, orchestrated by Alexander himself and the dragon seemed to nearly nothing more than a glorified carcass. With a press of the staff, it would reduce to its lesser size, and Alexander would slip it into his pocket, looking to the dying dragon with half interest. For a moment it seemed as if Matthew were caught in the blast, yet within a few moments he was standing beside Alex and patting him on the shoulder. He jerked a little before turning towards Yamm, smirking at the fact that he had managed to help defeat a seemingly powerful dragon, though it however did not feel like dying quite yet. Speaking to the primordial, perhaps going through the whole you know not what you did speech, not that Alexander knew what was done. All he knew was that they kicked a dragons ass and now it was resurrecting Shael time.

Yet Matthew shut him up easy enough, reducing the dragon to energy and seemingly devouring it, leaving not even a scrap remaining of him. "This book?" He asked looking down to it for a moment. "Its…just a book full of runes." he said looking to Matt for a moment, considering how he had managed to kill the dragon and seemed to devour it. "So…I guess this is the part where we bring that kid back to life?"

Maverick

Mega Poster!





Status

:


Quote

: "Insert Quote from Character Here" or etc.



Warnings

:


Number of posts

: 945


Humor

: [14:27:18] Danny The Sphinx : So, with wealth 2 you get a spoon and then at wealth 3 the spoon can swallow people's souls, and then at 4 it creates blackholes and then at 5 it ends all existence


Registration date

: 2011-04-04



"What kinds of runes...you know you can't bring that with us right? Unless it's given to you specifically by a denizen of the Ether-oh...right. So... The Librarian left that for you. That was good of them, all things considering. Never thought it'd make anything up to you, but you gotta admire the fact they knew you'd be here and that it would save your life. Matt said, the knowledge of the Librarian and the gift sinking in, and now suddenly talking about it as if it were common knowledge. Matt just smiled as he shrugged and then reached out as if asking Alex to hand over Shael's "book". Normally he would have had absolutely no idea what to do with the damn book, but that wasn't the case any longer. The Nigh-omniscience of the Ethereal Paragon filling his mind with information that was elusive to even himself. He snickered thinking how jealous Shub Niggurath would have been to see him with all this knowledge she so desperately coveted. "I got ya...Shael." He said, as if talking to the book and expecting a response, or a pulsation of life.

   "You have the thanks of the entire Etherium for what you've done here. Sadly, he was right. You have ushered in a realm of turmoil for the Etherium, and soon... ruin and destruction will follow. Don't dwell on what has happened here. The Archon has predicted and known this would happen, since before the Etherium itself was conceived. The Godsbane is now in control of the realm, the last shreds of Mori now dead and unable to inhibit it, it will begin it's omniversal rampage to control all of existence and non-existence." The rainbow specter said as the four-pawed wolf stepped forward from seemingly nowhere. The thing brushed up against Alex in thanks and nuzzled into him before moving to Matt and doing the same. But his words troubled Matt, yet somehow he remained so calm and collected that it was somehow...reassuring to know that this "Archon" was apparently in control of things. "This is not the death of the Etherium...but a glorious rebirth... Oh, and before you leave I have a request. When you see Silus...ask him if he remembers when he asked me what my human form looked like... then give him this. It was a picture I had taken while his eyes were covered and I told him one day he would be able to see it... but it was destroyed when I perished...give it to him and remind him I'm still with him." Abra said shifting into a featureless humanoid of strange prismatic colors and suddenly conjuring, or summoning an object that appeared to be a dog-collar with a locket on it. Matt reached out and took it as the wolf's eyes closed and it looked to Alexander. "Speaking of the Archon's plans... Alex...don't you need to pray? It is noon after all." The creature seemed to give a happy and hearty laugh as he faded away, leaving the three together.

   "I don't know what that means, but do the praying thing and I'll bring Shael back, kay?" Matt said with a click of the tongue and a wink, and he placed his hand on the book, using his dominion as an old god to force death back, and intervene, calling Shael to him. Sadly, as the book would morph into the living person, it was likely Shael would remain unconscious until they reached the living realm. Though if Alex prayed, The Archon would listen, and apport them to the Jordan River, right where the had left, revealing it to be the mid-noon and the entire Atterrius family there, unaware of who or what the Archon had done.

Zodiac

Mega Poster!





Status

:


Quote

: "Killing never takes a villain out of this world...It just replaces them."



Warnings

:


Number of posts

: 643


Age

: 25


Job

: Your salvation through destruction.


Humor

: [19:13:20] @ Forceaus : The racking of sperring skirrs means you rack disciprine


Registration date

: 2013-08-18



What Matt was saying made little sense to him, fingertips running along the cover of the book slowly. It mostly went over his head, but he knew that the gesture Yamm was giving him meant that he wanted Shael's book, which he handed over without any trouble at all, then keeping his attention upon the book that he was still holding the one containing the runes. He would speak to the book, as if that would cause it to spring to life and he was expecting something to happen, and yet nothing did actually. The wolf however seemed to appear with what sounded like grim tidings, something about the Etherium and grim times, not that he really understand, except for something about omniversal rampage which did not sound good no matter how you sliced that one. The wolf however would brush past him, nuzzling the male as if in thanks as he considered the animal that would then approach Matt to do the same.

More talk about something he barely understood, this was not the death of The Etherium but its rebirth, which sounded important and yet not to him. They ahd come in here to get this Shael kid after all, and now with that goal in sight he was somewhat looking forward to returning to a more familiar plane. One thing however seemed to stick with him, and that was something about praying, which he was supposed to be doing around noon; which it seemed to be. So it seemed that it was his time to do that praying thing…how did he go about praying anyway? Alexander had never really been the religious type, or atleast he was not the type to actively seek it, so all he knew was something about kneeling. So many ways one could do this ran through his mind, and yet he would have to go with the simple one really.

Following the suggestions of Matt, the rainbow wolf thing and the guy that was texting him, Alexander would pray. To whom he would have to decided, seeing as he had no real ties to God so to speak, but Yamm however was something he could roll with. While the kneeling was usually alien, he went for it, and began the whole praying. "Yamm I…need you to help us to be able to get to the Jordan river safely." It was perhaps the most half assed thing he had ever said, but then again not the praying type, so he had room to improve. Within a matter of seconds he found himself somewhere else, the Jordan River to be exact. Shael fell softly against the sand, laying there and letting out a low groan, slowly stirring awake. "So…that worked." Alexander muttered with a smirk.

Maverick

Mega Poster!





Status

:


Quote

: "Insert Quote from Character Here" or etc.



Warnings

:


Number of posts

: 945


Humor

: [14:27:18] Danny The Sphinx : So, with wealth 2 you get a spoon and then at wealth 3 the spoon can swallow people's souls, and then at 4 it creates blackholes and then at 5 it ends all existence


Registration date

: 2011-04-04



Matt literally dashed around the kid and his knees crashed into the sand as he blurred to Shael's side. He looked him up and down, regretting he did once he noticed the lack of appropriate clothing, and then he actually reached out and put hand on Shael, unable to believe that he was there. They had actually brought him pack to life! Matt laughed as he considered what had happened, and the second Shael tried to sit up Matt literally crashed into him, wrapping his arms around him and laughing. He was hoping that he wasn't squeezing too hard, but then again he wasn't even sure if Shael was human at this point. He didn't care really to be honest. "HAHA WE DID IT!!!!" Matt called out as he squeezed a little more and shook the person in his bind.

"Yes, yes you did. Now get off your little boyfriend so I can thank you" Zell said as he approached, a huge smile as he watched Matt's face contort to a scowl at him. Zell was just a few feet ahead of his family. Zell was actually interested in seeing Michael's reaction as Matt fially let go of Shael and rubbed the back of his head, the awkward moment finally kicking in. "For a Potato-Dragon you didn't do too bad there." Zell said with a smile, holding out a hand to Matt. Matt smiled and took the hand, allowing Zell to assist in pulling him up, as well as pulling him into a hug. Matt muttered thank you probably a thousand times before letting Zell escape him, though Zell did not mind, it gave him the ability to trace his essence through the realm and to a path to the Etherium. Zell left it well enough alone, knowing that the sudden rush of emotion was simply the actions of the past catching up with him. Despite the fact he didn't do anything wrong.

"And they got the other one?" Matt asked, referencing whatever "other loose end" that the Atterrius family had. Zell nodded, everything had gone exactly as he had ordained and predestined it, meaning the age of healing could begin. "Good... Wish I would have been there to kill the son of a bitch myself." Matt said, almost as if he wanted to have traded spaces with Silus. Thinking back on this, it would likely have ended better...however Michael needed to see Silus. Because even though Michael was thick...he could no longer doubt his little brother. Silus was the one who believed in him...always....and when it came down to it...even after everything Michael had done, Silus STILL gave it all up... his emotions, his love...everything. He sacrificed it all for his brother. That was love. That was what Zell Atterrius tried to teach his children...to be willing, and ready to do that for your family when you needed to. To that end...Silus was the son he was proudest of. Though Silus' sacrifices tended to be equally ill timed as Zell's...but that point aside.

"Oh Blair- I mean, Silus. Here, someone said to give this to you." Matt said as he managed to squirm past Zell and squat down to present Abra's collar to Silus. Silus looked at it, his eyes widened and then he reached out and took it. Zell smirked and closed his eyes, to conceal the bright glowing they would have otherwise made, as the etherium-generated objected filled Silus with it's energies, and the energies of Abra, restoring Silus' connection to the Etherium and returning him from his blackened state. Silus' lip quivered as he opened the locket and looked at the two pictures. He forced it shut immediately and he began to quietly whimper as tears rolled down his face. Zell smiled at this...to that his son was crying, but the emotion he felt... his past actions were catching up to him as well. Silus too did nothing wrong, however the apology and the gift from his departed companion...and the secret photo's within were enough to send him over the edge. But this time? Silus didn't mind...he didn't mind crying... he didn't mind looking weak. You know why? He was eleven...he was supposed to be weak. Silus launched himself at Matt and hugged him, Matt finally getting a taste of his own medicine made him feel slightly awkward, but he'd live. Silus finally left go, and Matt stepped back, finding Alex and hugging him.

"Thanks for being you man." He laughed, knowing how well that was going to go over. He'd let Alex go when he heard a horrendous noise. He turned to find that Zell coughed and brought his hand up. The cough was...sickly at best. It had an unnatural rattle to it, as if he had water within his lungs. He placed his hand over his mouth as the coughing became more violent, and then suddenly he pulled his and away. His eyes were stale...almost glazed over for a moment as he went down and put his hand in the sand, before wiping away the blood he wished to keep hidden. Matt looked to Sean, his eyes narrowed and then he looked back to Zell.

"You agreed you'd tell them. This is bullshit and you know it Archon!" Matt snapped at Zell, Zell's eyes fixating on Matt in retaliation, a warning look at best... a death threat at worst.
____________________________________________________________________________________________________________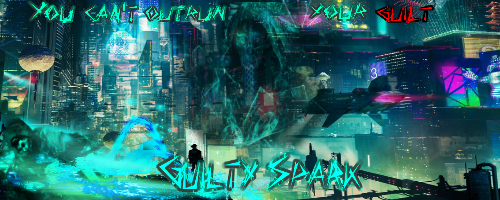 Zodiac

Mega Poster!





Status

:


Quote

: "Killing never takes a villain out of this world...It just replaces them."



Warnings

:


Number of posts

: 643


Age

: 25


Job

: Your salvation through destruction.


Humor

: [19:13:20] @ Forceaus : The racking of sperring skirrs means you rack disciprine


Registration date

: 2013-08-18



In an instant Shael's eyes snapped open, male quickly sitting up and eyes darted about. It was…..not a place he was familiar with, mostly because of all the sand and just looking weird. However he found himself being hugged by Matt, the male a little confused by the sudden show of affection but not fighting against it. Okay, so Shael was enjoying the affection actually considering that he was not used to tight hugs from matt, just the regular kind, which were still nice. However the hug would have to come to an end, and that left the young tan Ethereal some freedom of movement, falling on his rump, hearing a familiar voice. He would take an experimental sniff of the air, and his eyes snapped wide open as he shoot to his feet, or rather into a sort of crouch. Without much real warning he darted off, tackling into Michael in particular, who was actually not expecting the 5'3 male.

The older male was for a lack of better words knocked on his ass, though being knocked on his ass was not the only reaction that he found himself having. His expression was what one would call blank, though it might have been shock or simply surprise, one could not tell really. He was stuck in that for around only a few seconds before wrapping arms around the male and holding him in what seemed like a tight hug, catching Shael slightly off guard. Sadly enough the hug was perhaps a little too tight, the male whining lightly and Michael loosening his grip some to avoid perhaps breaking Shael. "I'm sorry." He muttered, Shael a little confused by the apology in general.

"Well I dunno why you're sorry." Shael said with a chuckle, shifting into the form of a small black wolf cub and licking at Michael's cheeks. Which caused only one response really, in the form of him chuckling lightly and scratching the little etherwolf thing behind the ears before standing to his feet again. He rubbed the bridge of his nose and let that spread out to his eyelids.

"I…I'll tell ya later." He muttered loud enough for the wolf to hear before scratching him behind the ear, and drawing a pleased sound from the wolf. It would nod before trotting around him, sniffing the air lazily for familiar scents before going off to interact with them and things of that nature. Shael as he was, all excitable and ready to lick some faces. Alexander watched the newly revived ethereal with a small amount of apprehension before letting it fade, sitting in the warm sands for a moment before drawing to his feet, patting away any that clung to his pants. He however found himself being hugged, a small amount of color finding its way to his cheeks, though he managed to hug back. He however let his eyes snap to a rather grating sound, which came in the form of nasty coughing.

Sean had grown worried for a lack of a better terms, taking notice of Yamm's look towards him. His attention however was drawn most by what the dragon had said next, something about Archon. Sean actually had no idea what an Archon was, so having Zell just suddenly called that was confusing for him. [color=grey]"Wait….tell them what?"[/color

Maverick

Mega Poster!





Status

:


Quote

: "Insert Quote from Character Here" or etc.



Warnings

:


Number of posts

: 945


Humor

: [14:27:18] Danny The Sphinx : So, with wealth 2 you get a spoon and then at wealth 3 the spoon can swallow people's souls, and then at 4 it creates blackholes and then at 5 it ends all existence


Registration date

: 2011-04-04



Page 3 of 3 •
1, 2, 3
---
Permissions in this forum:
You
cannot
reply to topics in this forum