Top posting users this week
2>
Rating
Language 2: Swearing is generally permitted. However, the language cannot be used to severely abuse.
Sexual Content 2: Sexual content is permitted. References and writing about genitalia and sex acts are permitted, but explicit detail is not. Fade to black, or use the dotdotdot rule. (Let's keep it PG-13.)
Violence 2: Graphic violence is permitted. Explicit description or in-game narration violence is allowed.

Despite these ratings, keep in mind that there is a limit, and you should not cross it just to garner attention. Also, resorting to curse words is also like adding senseless fluff to your posts.
License
Some rights reserved. This forum, and all of it's content, is licensed under a Creative Commons Attribution-NonCommercial-NoDerivs 3.0 Unported License
Disclaimer
Superhero RPG does not own any content written or distributed by Marvel or DC Comics. All of the content referencing to Marvel or DC belongs to its rightful owners. Superhero RPG does not claim rights to any materials used such as Comic Book, Movie, or Video game character images.
Superhero RPG does retain the rights to any and all posts made by the original authors that are a part of SuperheroRPG.

Copyright © 2008-2021 by Chellizard, Spirit Corgi, and Pain. All rights reserved. No part of this website may be reproduced or transmitted in any form without the written permission of the author or the Site Owners.
Donate to SHRP!
Superhero RPG will be able to keep our custom domain, copyrights to your works, and an ever growing appearance that will change over time! 100% of your donations will go to Superhero RPG and nothing else.
Page 2 of 2 •
1, 2
Salone was watching Yamm and Zoe handle the creatures, circling overhead. Her eyes were watching the battle below while her senses where straining and watching the demons. There was one demon not like the other demons that was bearing down on Zoe. It was like watching a slow motion as the double barbed tail sank into the other demon's flesh.
That was it, a sharp streaking whistle filled the air and just as Zoe hit the ground, Salone came smashing into the scorpion like creature and sinking both of her knives down into the soft underbelly of Zoe's killer. Retching them out of the squirming and dying creature, Salone threw a knife with superb accuracy and nailed the demon that was about to come against Yamm in between the eyes. She wondered for a fraction of a second what she looked like to him. The scarring on the left side of her face was worse than the dark cave had let on; it traveled up to her hairline and down to her chin like she had been clawed by some beast, freezing most of the muscle on her face. Her wings had multiple streaks of color, silver, gold, white, grey, and a few dark red feathers.

She tried to smile but it only came out a grimace as only half of her face worked. Then Salone turned away from Yamm and stepped off of the dead scorpion creature and moved over to Zoe. Squatting down, she checked her friend's pulse. Nothing.

"Ah," Salone made a gasp like pain filled noise as she rocked back onto her heels. Zoe was dead."Goodbye my friend, thank you so much."

Slowly, she stood, stowing her knives away in her boot before turning to Yamm.

"Hello-"

"Mom?!"

Salone turned just in time to have Hanna collide with her, engulfing her in a hug. Salone rested her cheek on her daughter's head before holding a hand out to Yamm and hauling him into the hug, even if he didn't want to participate. He had no option unless he wanted to be starved of cupcakes.

"What happened to your face?" Hanna asked, backing up to get a proper look at her.

"Right for the throat," Salone sighed, chuckling darkly. Hanna noticed Zoe's body lying in the grass and she covered her mouth. Salone moved quickly, pulling her daughter into another hug to hide her face.

"Let's go inside, I'll explain as much as I can."

Hanna

Mega Poster!





Number of posts

: 754


Registration date

: 2013-04-16



Well Salone got wrecked by something. Not that Yamm cared. Damnit he did. He felt freaking awful, but he wasn't going to change his opinion on things because of a little off-set of events. If nothing else he had even more reason to be angry with her. Not really, he just wanted a reason, but honestly at this moment in time he was just happy to have his daughter here with his... ex-wife/whatever she was. The only thing missing now was a apologies and a group crying session...and his son. If his son were there that would be EPIC. Mostly because then they'd have an idiot to make fun of. Yamm would follow them inside though, being very picky now about how he was addressed, but not being too angry right now.

"Alright Salone... spill it. What in the Hell of heaven and Earth is going on?" Was the only thing he'd ask as he folded his arms and leaned on the most near-by object.
____________________________________________________________________________________________________________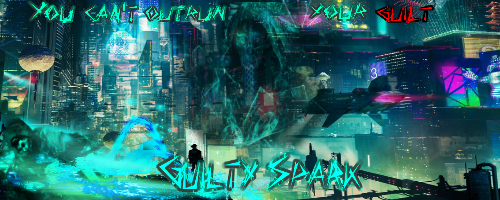 Zodiac

Mega Poster!





Status

:


Quote

: "Killing never takes a villain out of this world...It just replaces them."



Warnings

:


Number of posts

: 643


Age

: 25


Job

: Your salvation through destruction.


Humor

: [19:13:20] @ Forceaus : The racking of sperring skirrs means you rack disciprine


Registration date

: 2013-08-18



Hanna settled down in one of the chairs while Yamm leaned against the wall. William had his arms crossed while he looked at Salone, clearly looking as displeased as Yamm. Katrina watched the group with flat silver eyes while Penny was looking at the extent of the damage to Salone's face.

"When I was young and stupid, I ran away from home multiple times," Salone's brown eyes where fixed on her brother's face.

"With good reason, father was a maniac," Will stated, leaning forward on his chair. He received a withering look reserved for annoying twin brothers from Salone.

"To supplement income I became a bounty hunter. I killed lots of people, a lot more than I would have liked to. Most of them didn't deserve it. I should have stopped. I killed someone very powerful and since they have found out I'm still alive, well then. I couldn't let them get to my family now, could I?"

Salone's eyes where boring down on William. Clearly they were going to have a private conversation later.

"That's why I was gone and why I didn't come back when I was needed because if I did battles would have been lost and everyone in this room would be dead or a version of it." The old Salone had returned, with a stone mask to hide all emotions and feelings. However, she was wearing the medallion underneath her shirt and it was warm against her skin. She was filling Yamm in on details and names, things that needed to happen and most importantly Hanna's protection.

"Do you have to leave again?" Hanna asked, her blue eyes fixed on Salone.

"Yes," Salone said softly and Hanna's eyes teared up.  

"You're coming back though, right?"

"Of course."

Lie.

Salone couldn't ever come back. These creatures she had offended where old and powerful. They would kill or try to kill anyone close to her to get information. They were not as old as Yamm and only a fraction as powerful but these creatures where smart and like little weasels. You never know where they were going to pop up.

"Now, I need to go get some things," Salone smiled easily even though she could feel her heart shattering into a million pieces.  Walking down the hall, she raised her hand and touched the stiff side of her face. That scar was going to take some getting used to.  Opening her closet, Salone pulled a box off her top shelf.

You can't let her go looking for me; Salone sent the message to Yamm. She didn't even bother hiding her grief from him. You better come in and say good bye, I don't think I can face them again without breaking... I'm scared Yammy... I can feel them... inside my head, I'm slipping... who am I?
There it was... the actual problem.
____________________________________________________________________________________________________________
My Peoples:


Hanna

Mega Poster!





Status

:


Quote

: "Tell me I'm a fricken fairy princess one more time... I dare you."



Warnings

:


Number of posts

: 754


Location

: I am not required to answer stalker questions


Job

: I am a book person... I read, sniff, and throw them at obnoxious people


Humor

: Oh you like that character? Let me kill them for you. :D


Registration date

: 2013-04-16



Page 2 of 2 •
1, 2
---
Permissions in this forum:
You
cannot
reply to topics in this forum