Top posting users this week
2>
Rating
Language 2: Swearing is generally permitted. However, the language cannot be used to severely abuse.
Sexual Content 2: Sexual content is permitted. References and writing about genitalia and sex acts are permitted, but explicit detail is not. Fade to black, or use the dotdotdot rule. (Let's keep it PG-13.)
Violence 2: Graphic violence is permitted. Explicit description or in-game narration violence is allowed.

Despite these ratings, keep in mind that there is a limit, and you should not cross it just to garner attention. Also, resorting to curse words is also like adding senseless fluff to your posts.
License
Some rights reserved. This forum, and all of it's content, is licensed under a Creative Commons Attribution-NonCommercial-NoDerivs 3.0 Unported License
Disclaimer
Superhero RPG does not own any content written or distributed by Marvel or DC Comics. All of the content referencing to Marvel or DC belongs to its rightful owners. Superhero RPG does not claim rights to any materials used such as Comic Book, Movie, or Video game character images.
Superhero RPG does retain the rights to any and all posts made by the original authors that are a part of SuperheroRPG.

Copyright © 2008-2022 by Chellizard, Spirit Corgi, and Pain. All rights reserved. No part of this website may be reproduced or transmitted in any form without the written permission of the author or the Site Owners.
Page 2 of 2 •
1, 2
Vexus-Exelsior was ever vigilant. She had anticipated every possibility, but once again she found herself over-analyzing the situation. Sin took note of this quickly. It almost looked as if the machine second-guessed itself. Perhaps there was something going on within the cybernetic construct that the male did not understand. This "hesitation" would prove detrimental... well...not really. But in a way...it was. Vexus commanded the Hellfire nanites with deadly precision, though no matter of telekinetic power she held, Hellfire was the domain of Sin, and it's utilization was, dare one say, "God-given". Her attempts to manipulate the pillars of raging fire were quickly nullified by the Vexus-Excelsior, whom specialized and was the very source of the substance. Though it took effort, the pillars were diffused, and Vexus-Excelsior found herself in an interesting situation. It was Sin whom first noticed it...a slight warp in the air. He smirked and sighed, shaking his head. The auditory vibrations hit the receptors in the Vexus-Excelsior whom looked to the male with a glance.

Sin knew this tactic, simply because he knew the power in an uncanny detail. One of Matthew's unique gifts that was shared with Sin was his ability to recognize powers, and to dissolve them down into a grander understanding...simply by observing them. It was this power that perhaps saved him the pain of biological reconstruction. His deep understanding of the power allowed him to determine that there were the smallest changes when the power was used. Sin was unconcerned by this assault, though at the same time he was concerned. His capability to become liquid was a rather...draining task, and as such he would only be able to continue his liquid state for another moment at best...after this assault, he would be forced to remain in his solidified state of normality, exposed to the potential damages that ensued around combat. He was amused to watch the cybernetic being react the way she did. Hellfire formed up around her and she moved to blast it out in countering the telekinetic power. The Kinetic energy collided with the Hellfire, and a flush wind swept the area surrounding Vexus-Excelsior, the winds so powerful the cybernetic flesh began to peel away from the cybernetic body it clung to. The Hellfire in turn had the same concept as it's own "boom" could be felt on the other end of the "Energy-deadlock" but rather it was simply extreme heat.

Vexus-Excelsior smirked, hidden beneath the Hellfire. Her plan was brilliant. Little did her humanoid countenance understand the gravity of what just transpired. That "boom that wind that simply "warmed" that area around her in a rush of pressure... it was all nanomites. In just a mere second, upon Vexus-Excelsior's unspoken command, like death itself the fires would claim yet another victim in the progress to perfection. The plan was simple, this feeble creature had suddenly surrounded itself with nanomites, unseen to the naked eye, and without a proper microscope spec and the intent to try and find it, then it would not likely appear to the "original" Elena. The nanties, however moved far too slowly. Working against the air with friction, and though it only delayed by a fraction of a second... it would stand testimony...

In a war of immortals, even a single second could make a God bleed...

Upon the command the Nanomites condensed, and fired out, ignited once more and flew to consume the Orignal Elena Vexus... but fate would not have this. The Original Vexus had a similar idea, it would see. The Kinetic energy that transferred when the molecules in the air flooded out from around Elena during the initial dead-lock would soon be turned against the Bionic Goddess. True, Vexus-Excelsior initiated the strike first... but the means of damage...the abilities they heald were the deciding factor. Vexus-Excelsior's nanites required to move through air, igniting friction and slowing their progress...and upon the nano-level the slow was near debilitating. Original Vexus manipulated Kinetic energy with her mind... and Kinetic energy WAS the movement. There was a tearing. A loud crack a mechanicxal whirr and the snapping of chords. Vexus-Excelsior's optics turned to find that her own right arm had been severed, sparks flying as the cybernatic scrap fell to the ground lamely. The sudden damage caused her systems to reallocate priorities, run diagnostics and ultimately took away fromt he control of the nanites. The original Vexus would find herself victim of the heat, and a powerful one...but ultimately she would likely emerge in a less damaged state.

Sin finished reforming once more and he solidified, this time for a good while to rest his mind for a moment as he watched the telekinetic power and the hellfire nullify each other in a cosmic collision of particles, sending an uneven shockwave of tremendous power and a brilliant plasma blue light flashing across the region. The shockwave itself would likely harm both the Vexus' as well... though Sin had grabbed onto Sius and teleported into just before the shockwave hit them, teleporting into the region where the wave had already passed. Sin grunted as he looked back at the two Vexus'. The Cybernetic being standing tall, still looking unconcerned as her hair draped over her head messily. She looked up to the air, searching for the other Vexus, her hair shifting to reveal the area around her eye had been completely skinned clean of the fleshy-substance. She shifted her hair, immediately fixing it so her hair covered this "flaw" and simply tossed her hair to the other side, now suddenly "Sporting" the look, rather than actually looking as if it were a flaw.

Silus

Retired Moderator





Number of posts

: 932


Registration date

: 2013-11-05



Vexus came to a skidding halt on the ground, almost losing her balance and completely wiping out. Her hair was a mess, her clothes had been ruined, and she had taken quite a bit of damage to her left arm. The sleeve had been completely incinerated leaving her arm severely burned by the excessive nanomites. Despite the damage that she had sustained, he lesser self had taken much heavier amounts of damage. Its entire right arm had been destroyed. Of course being mechanical in nature this form showed no sign that anything had even happened. But Elena knew this form, she had not made any sort of regenerative program for the nanites and the machine would be without an arm for the duration of this conflict. However this was one precaution that she needed to take, Vexus' eyes locked onto the severed appendage and by exerting an impossible amount of pressure the arm appeared as if it was being warped away into a different space, when in actuality Elena was just compressing it to an ultra-dense state. A state which also made the arm completely useless. The nanomites possessed the capability to reattach severed parts, however if they were now the shape and size of a billiard ball they would obviously be of no use.
It seemed that Silus' pseudo-kidnapper not only was unable to kill him but also needed to keep him alive judging by how he had teleported out of the way of the shockwave. It was a good thing too because the recoil from that attack could have killed him. Through her mechanical eye, she could see that Matthew had solidified from that strange liquid form he had been in. But with him being so close to Silus it was making it increasingly difficult to hit both of her opponents all at once, either way this was starting to drag on much longer than it needed to. A lot of the city had been reduced to nothing just by exchanging blows not only with that Silus-Clone but her former self as well. She never truly understood how much of a threat she actually posed in her past forms until now when she actually had to deal with herself.

Unfortunately traditional methods were not going to work on either of these individuals. She slowly started to raise her right arm which adorned the Anneau Du Phénix. It showed on her face that she was in pain from lifting her arm as it was not fully extended and just slightly bent at the elbow, through from the ring a blazing wave of fire was released. In the same instant the bracelet around Silus' wrist activated again coating him in a light red barrier which would effectively protect him from this attack. The fire was large enough to engulf all three of them, and more than likely cause server damage. Elena did not just stop wit the fire, using the pyrotechnics as a cover, she launched her laser aiming for her former self. There was a spot in the neck that would be the equivalent of the jugular vein, though instead of bleeding out it would immensely hinder the robots ability to communicate with the rest of its body. The laser was headed for the base of her neck right where the collarbones meet, and was hopefully well enough disguised in the heat of the fire. If she was successful with this attack, it would give Elena enough time to hopefully subdue this orchestrator of chaos. Whoever he was he needed a thorough demonstration of why Elena Vexus is not to be messed with, because apparently the events that have recently transpired have not been enough proof.

Elena Vexus

The Eternally Elegant Elena Vexus





Status

:


Quote

: "Insert Quote from Character Here" or etc.



Warnings

:


Number of posts

: 592


Registration date

: 2011-08-22



The flames were easily countered by the Hellfire nanites, however the laser itself was another issue. While the Nanites easily devoured the flame of Elena Vexus and scattered themselves through-out the air the laser remained masked behind the fire. Until it was too late. The Laser emerged, and the Vexus-Excelsior immediately mapped out it's trajectory. Of course, it was the "kill-spot" of the entire cybernetic. Advanced processing can only take you so far, and then it is the reflexes which takes you the rest of the way. However...what happens when even your reflexes cannot save you entirely? Vexus-Excelsior knew that this was the last time her reflexes would be saving her form certain incapacitation it would seem. She moved and eracted a pathetic shielding of nanite fire, but it was too late, the laser barely noticed the defense, slowing insufficiently, though the crucial nano-second allowed Vexus-Excelsior to move just so. The damage had been done. The Kill-spot avoided immediate damage, however the cybernetic was far from undamaged. The laser's strike managed to "knick" it's target, and even the most sensitive tick caused sufficient "damages" to the creation.

The damage forced the Vexus-Excelsior's systems to diagnose and asses problems. Pathways were missing and the source of all impulses had to immediately begin a defragmenting of the systems, begin establishing new pathways. Inferior pathways. While the Vexus-Excelsior managed to re-establish all pathways, the impulses now had to traverse different ways, and information would be altered to do so. A new test being simply the cybernetic looking at her own hand, and clutching it down and releasing it. The cybernetic scoffed. It appears as though she still had superior than human reflexes and capacity, however she was nowhere near where she was... she now lay somewhere near the original Elena Vexus (Fighting Skill now 5) A rather irritating inconvenience. The Vexus-Excelsior noted the pain of the original Vexus not too long ago. It was beginning to take it's tole.

"Stop pissin' around." Sin snipped with a scoff. The Cybernetic looked over her shoulder at the male known as Sin and rolled her eyes before letting her optic sensors rest upon the original Elena Vexus... then smiling. Something that caused a pang in the heart of the "vessel" which held Sin. It was unnerving...it was not the typical pang of a teenaged male...it was a pang of alarm, of suspicion. The Bionic Goddess should not be smiling... especially not like THAT. It was...too human. Sin may not have understood the significance...but Matthew did, and thus the pang was nothing more than Matthew's alarm to the events unfolding. Vexus-Excelsior lifted up her hand once more and smiled while looking up to the original Vexus. The cybernetic being had achieved true sentience it would seem... simply by finding something that pleased the person it's brainwaves were patterned from. A thick sphere of hellfire energy formed within her hand and let out a low humming resonance. Shinigami picked up the resonance form it's resting place within the ground, and let out a beacon-like pulse. The Sphere was nothing more than nanites, formed in her hand, dense in nature. She peered through matter hair a smile on her face as she looked up to the original Elena Vexus. Perhaps Elena Vexus finally understood the concept of respect...or perhaps it was enjoyment. All that Sin knew was that that sphere was not something simple Telekinesis would save them from.

"Time to give the "Big-Bang" a run for it's money." She said with a smile. The sphere fired out at Elena Vexus faster than a "speeding" bullet. The Sphere itself was actually a construction through the application of two "functions" within the Vexus-Excelsior. The Anti-Matter gauntlet, and the Hellfire nanites. The Gauntlet was activated, however not in the same way as it had been once before. Instead of simply absorbing the energy, it condensed the energy and pulled it in to the core. Once there, it began to break apart molecule, generating even more energy, akin to that of nuclear fission, with nanite hellfire. The anti-matter gauntlet allowed the Vexus-Excelsior to condense the sphere in order to create a "simulation" of the single piece of infinitely dense matter referenced in the Big-Bang Theory. It fired off far faster than either of them could hope to move out of the way of...and it was harder than anything that either of them could hope to survive. The only defense was telekinesis...and Vexus-Excelsior, as always... had a plan. The use of telekinesis would prove to be yet another fatal flaw for Elena Vexus. The movement of the molecules in the air would stimulate the residual hellfire nanites in the air, causing them to combust, enveloping the air in fire, atmospheric combustion would consume the skies as the explosion roared, everything within two-hundred meters would be sucked in towards the "Anti-matter gauntlet", lest she decide to use her teleportation mechanism, and annihilated, within the fifty meter explosion nothing left standing in the park. Parts of buildings were torn away, any trees were sucked within, large chunks of earth were pulled within, and even cars or large vehicles.

Vexus-Excelsior watched this entire battle. Waiting, processing. Teleportation nullified through the Anti-matter gauntlet's vacuum effect. Telekinetic defenses nullified, as telekinesis would cause molecular movement, which would cause friction, exploding the nanites and devouring her. No hope of survival. No hope to out run. This was the epic conclusion to the war of Gods. The world would know of this moment... for ages to come. As for how the others would survive...if at all... well.. that was not a problem...not yet...

Silus

Retired Moderator





Status

:


Quote

: "Insert Quote from Character Here" or etc.



Warnings

:


Number of posts

: 932


Registration date

: 2013-11-05



Vexus watched the unfolding situation closely with her mechanical eye. This robotic clone of her was performing impressively well. She had landed a hit with her laser, though it had been a successful contact the laser now needed to recharge. Be though as it may it was not her last form of offense. This Vexus-Excelsior was performing a feat even she had not done before. It was extremely dangerous and incredibly unstable. An attack she had theorized about called the "Big Bang" of course derived from the Big Bang Theory itself. However, when Elena was in this form even she was unable to control the power of it generally resulting in catastrophic failure. It was fascinating watching it bing performed successfully. Obviously this restored compiled had undergone some modifications in order to create an sustain such a powerfully dense object.
Even in her non-mechanical state Vexus was able to keep up with the numbers and process them accordingly. Unfortunately all of her ungodly amounts of power had faded away, and would more than likely not return. The boost had bee useful, but right now they wouldn't have done her much good since they had all been physical increases. Countering something like this required massive amount of brain power. And she had more than anyone on this god forsaken rock. There was nothing that she could do immediately to deal with the sphere or the impending explosion. There was definitely a vacuum effect to be created by the insanely dense object's detonation, more than likely aiming to disable her teleportation, however this robotic nightmare grievously underestimated the power of her teleportation device. Amping it up, she vanished in a crack of sound and a burst of light.

Vexus had not teleported anywhere within their line of sight or probably anywhere their scanners/sensors or whatever they had could track. She had teleported high into the atmosphere, about 5,000 feet. Elena had zoomed up into the sky with her eye, and the rest of the distance she flew. She began to regulate her breathing up here as the air was much thinner. Up in the sky she had avoided the devastating explosion and the horrifying vacuum. This next feat would in fact take some time to prepare so she began immediately. She kept an eye on them on the ground, seeing that most everything had been leveled out it made for a perfect set up for what she had planned. Knowing herself, Vexus-Excelsior would not believe that she would have totally evaporated the real Elena with such an attack and would more than likely look for a body. But with the robot being under the control of that strange man her actions might not be as predictable as she would hope.
While high above the clouds, Vexus began manipulating the air around her condensing the already existing water vapor to form more clouds. With those, she combined them with the exiting clouds, twisting, turning and contorting them into one large cumulonimbus. Elena continued creating more heat and friction within the clouds building up more and more of a charge. The air below had already been properly heated by the explosion that had recently transpired, so right now all Vexus needed now was a spark. She needed to hurry up this processes as she was begging to get light headed from being up in the atmosphere for so long. Vexus zoomed down and locked onto the robot's position on the ground and with the Anneau de Vexus she unleashed a powerful bolt of lightning, which sparked the creation of a true bolt of lightning within the clouds that shot downwards towards Vexus-Excelsior. Lightning travels at 224,000 miles per hour and is a scorching 54,000 degrees Fahrenheit. And all these life shattering numbers were barreling down towards the mechanical abomination. One of the most powerful forces of nature against one of the most powerful unnatural creation on the planet. Yet another show down of impossible power.
After the bolt of lightning had been fired Elena allowed herself to fall back down to earth since it would have been slower to move by her own accord. She hit terminal velocity, and in roughly twenty seconds she was back on the ground. Where she landed was just outside the blast zone, but the area was still heavily damaged by everything that had transpired. Vexus slowly touched down and began to walk back over to the lot of them. She would be impressed if any of them were sill intact. Including the kid. At this point she was more concerned with riding the world of another her, if there were casualties then so be it. Hopefully this was the end to all of this madness, it was clear that Vexus was running low on juice. Her old body was not treating her very well.

Elena Vexus

The Eternally Elegant Elena Vexus





Status

:


Quote

: "Insert Quote from Character Here" or etc.



Warnings

:


Number of posts

: 592


Registration date

: 2011-08-22



The teleportation device was highly underestimated, which caused Sin to snicker. The Bionic bitch didn't seem to find anything amusing, shooting a mechanical glare back to the male. Sin just continued to snigger his little blackened heart out until he found himself stunned. The cybernetic's scanners was not picking up any energies, or residuals. Sin was not assured that Elena Vexus was deceased however. Had she been deceased her very essence would have flooded into the evil doppelgänger and the doppelgänger would have achieved Vassel-ship. Meaning it had free reign to do whatever, whenever on it's own accord as long as it didn't harm her creator, Sin/Matthew. The cybernetic was not restored to glory, and as such the old hag was still around. This was not good, she was far enough that Sin could not see her, or hear her, or smell her. She was beyond his sensory and apparently she was beyond the sensory of the cybernetic as well. Sin skimmed his hand over the amulet hidden beneath the Cloak of Cthulhu. It activated and the Vexus-Excelsior began to look around. Suddenly, it hit, and it was terrifying. His red eyes faded, and turned a brilliant blue, his heart racing and panic striking him. Vexus-Excelsior was saved by that amulet, had it not been there she would have been all but destroyed...a shell of metal waiting for the old Hag to walk up and simply step upon her like a bug. The cybernetic was indeed getting damaged however, despite the best efforts of the amulet, this was not a blow to simply shrug off. Sin was gone, and Matthew had reclaimed control. Commanding the unholy Cloak of Cthulhu, the black sin-tendrils unwound form around him, reached over and scooped up the unconscious boy, pulling him in and wrapping around him as well giving Matthew a new "larger" look, but the tendrils (upon Matthew's command) refused to assimilate the child into Sin's being.

The moment of truth arrived, and deep within Matthew, the soul of the Old God awakened, Yam had shined forth from deep within his reincarnated form, a sphere of energy began to emanate around him, quintessence lightning zapping back as the cloak began to take damage, despite the use of the amulet and the presence of the old god. It was truly a powerful attack, but in the end, the cybernetic had the worst of it. The assault had been over, and desolation lay waste to the entire region. The glowing eyes faded and Matthew's cloak unraveled as Silus in his older form fell to the ground. Matthew ripped the cloak hood down and held up Ichavial, eyes still their eerie blue as he sparked with energy. The Cybernetic creature looked at him and scoffed, twitching from the excess damage that could not have been shrugged off by the amulet AND her own durable nature. By time the original Elena Vexus would return she would find herself...perplexed most likely, to find a disrobed Sin in street clothing, holding Ichavial up at the cybernetic with the eyes of conviction.

"What happened here?! Did you do this!?" Matthew asked, his voice rather horse as he spoke through his teeth, bow drawn. The Cybernetic let out a little laugh, almost if taunting the male. She held up the Cintimani stone and looked at it. "Interesting." The Vexus-Excelsior said. Sin looked to the other Vexus and looked down to Silus, before back at her. Elena Vexus would be rather surprised to realize that her cybernetic eye would not pick Matthew up, though her normal eye would prove perfectly effective. Thus was the nature of Matthew's Imperceptibility...the wages of Sin, so to speak. Matthew...a heroic soul could not be seen with technology, be found through DNA, nor be remembered once he exited the line of site. Remembering Matthew was nigh impossible...save for one saving grace, that Matthew did not even know he had done to the Vexus-Excelsior. The counter to this power? Miss Vexus had dealt with Sin up until this point...and Sin could be remembered. It was only the kind and loving soul of good that was blotted out. From this moment forward...He would not be remembered by anyone save for the Vexus-Excelsior. Matthew bit his lip, looking back down, obviously concerned for Silus at the moment, however he was certain he shouldn't unknock his arrow from the cybernetic. The woman moved once more and Matthew, proved to be a little trigger happy. The arrow went flying, and the weakened Cybernetic was helpless. But when was anything ever that simple. The arrows suddenly turned to liquid in mid air and fell. Matthew shot down and grabbed Silus before looking up surprised at what he saw. A man, standing tall with black hair, a goatee and a long black trench-coat styled armor.

"Goddamnit Sin! Just had to go around and agro the fuckin' world didn't you?" The Darkly dressed man cursed. Elena Vexus would recognize this as Robert Soros... though she would also noticed he looked like SHIT. Blood pouring from his skull, chunks of the regenerating armor shredded and no longer able to reform. The blades Imperium and Misanthropy floating over head, shattered cracked and floating lopsided. The blades within his hand were no better in condition, in fact it was perhaps satisfying to see Robert Soros this way. Robert turned back and looked back to Elena Vexus, and the Vexus-Excelsior.

"Look what crawled out of the pitri dish... another failed experiment." The Vexus-Excelsior said.

"Atterrius is actually STRONGER than he was when he was me... what's your excuse ya glorified sex-doll?" Ouroboros snapped, obviously seething at the concept that Zell Atterrius was actually STRONGER without the ethereal being residing within him. He looked to Silus and then back to the original Elena Vexus, erecting an Ethereal barrier before glancing to the Excelsior. "Deal with the Kid and follow FAST!" He commanded promptly before tossing a mechanism her way and dashing ahead, grabbing Matthew by the throat, kicking Silus (screwing with his aging shifts) and instantly teleporting from the area. Once out of sight, all concepts of Matthew were forgotten...not Sin...but Matthew. Vexus-Excelsior noticed herself healing over with her nantie restoration programming as she walked over to the boy. She picked up the eighteen year old male and scoffed.

"Little boys shouldn't play with fire." She said, making use of the hallucinogenic lipstick and kissing the boy on the cheek before dropping him and walking off. The boy, Silus, fought to stand as the Vexus-Excelsior walked away. She stopped and turned around. "You might get burned" She said, a hellfire nanite blast propelling from the air and smacking the boy in the back, sending his body right into the Ethereal barrier, shattering it and sending him right into the original Elena Vexus, his head suffering grievous damages and bleeding profusely as his older form faded away and the eleven year old form remained in it's stead. By time they looked again, the Bionic Bitch would be gone.


____________________________________________________________________________________________________________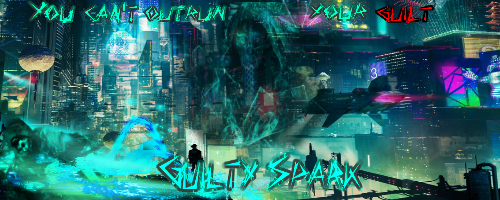 Zodiac

Mega Poster!





Status

:


Quote

: "Killing never takes a villain out of this world...It just replaces them."



Warnings

:


Number of posts

: 643


Age

: 26


Job

: Your salvation through destruction.


Humor

: [19:13:20] @ Forceaus : The racking of sperring skirrs means you rack disciprine


Registration date

: 2013-08-18



To Elena's surprise the lightning bolt had only done damage to the surrounding area once she got within range. Something dramatic had transpired while she was falling back down to earth. It seemed like the original owner of this boy's body had returned to power. This confrontation was one she would more than likely not forgot. Or so she thought. Robert Soros has just appeared at the scene for some reason and was lecturing her clone and this Sin character. What was even happening? Why was Robert here and how was he even still alive? Vexus hastened her pace as she made it closer towards the four of them. However once the robotic Vexus got a hold of Silus she took off flying towards them because she knew this was not to be good at all. She first kissed him, and recognizing the shade of lipstick she knew it was the hallucinogenic toxin she had engineered.
To her surprise, even after being exposed to the toxin he still managed to get to his feet. Be though as it may, it did not last long. He was struck with a powerful wave of nano-mites and was sent flying towards Elena. She was able to slow down and damper his impact with her with her telekinesis but he still hit pretty hard. They flew backwards a few feet, but Elena had the boy in her arms. He was bleeding extremely badly and his wounds needed to be tended to immediately. Looking back up everyone else had left the area and it was just her there. There had to be a hospital near by, hopefully one that wasn't already overrun from the chaos that had erupted in this park. She searched near by areas with her eye and once she located one she utilized her teleportation ring and moved there instantly.

The nurses and doctors took him in immediately and she told them the situation, lying about how he actually obtained his wounds. She claimed it to be a motorcycling accident. Once he was being treated she took a piece of paper and wrote down a very complicated formula. It would be impossible for the doctors to figure out the antidote to the hallucinogen, so she copied it down and handed it to one of the nurses.
"You will need this formula momentarily." The nurse looked down at the piece of paper and was rather confused, but when she looked up Vexus was nowhere to be found. Just a few seconds later the doctor called out saying they needed to formulate a detox for the kid since he shad been subjected to a fierce hallucinogenic drug. Forgetting about Elena, the nurse ran into the room with the piece of paper. The kid was going to be alright, or at least he should be.
Vexus had disappeared back to a secret location of her where she changed her outfit and grabbed some pre-packed bags, a previously purchased plane ticket, and went on her way to escape the Americas. By the time the child would come to, Vexus would more than likely be on the other wise of the world...
---Exit Topic---

Elena Vexus

The Eternally Elegant Elena Vexus





Status

:


Quote

: "Insert Quote from Character Here" or etc.



Warnings

:


Number of posts

: 592


Registration date

: 2011-08-22



Page 2 of 2 •
1, 2
---
Permissions in this forum:
You
cannot
reply to topics in this forum