Top posting users this week
2>
Rating
Language 2: Swearing is generally permitted. However, the language cannot be used to severely abuse.
Sexual Content 2: Sexual content is permitted. References and writing about genitalia and sex acts are permitted, but explicit detail is not. Fade to black, or use the dotdotdot rule. (Let's keep it PG-13.)
Violence 2: Graphic violence is permitted. Explicit description or in-game narration violence is allowed.

Despite these ratings, keep in mind that there is a limit, and you should not cross it just to garner attention. Also, resorting to curse words is also like adding senseless fluff to your posts.
License
Some rights reserved. This forum, and all of it's content, is licensed under a Creative Commons Attribution-NonCommercial-NoDerivs 3.0 Unported License
Disclaimer
Superhero RPG does not own any content written or distributed by Marvel or DC Comics. All of the content referencing to Marvel or DC belongs to its rightful owners. Superhero RPG does not claim rights to any materials used such as Comic Book, Movie, or Video game character images.
Superhero RPG does retain the rights to any and all posts made by the original authors that are a part of SuperheroRPG.

Copyright © 2008-2020 by Chellizard, Spirit Corgi, and Pain. All rights reserved. No part of this website may be reproduced or transmitted in any form without the written permission of the author or the Site Owners.
Donate to SHRP!
Superhero RPG will be able to keep our custom domain, copyrights to your works, and an ever growing appearance that will change over time! 100% of your donations will go to Superhero RPG and nothing else.
Page 2 of 2 •
1, 2
"Well it's not my fault, everything really just happened all at once." said Artemis with a slight laugh. She nuzzled Jake slightly. She thought it was kind of strange. She was acting like she was a puppy. It was weird since she couldn't remember the last time she felt this giddy. The stange thing she did hear though is that appearently Yam had another child, in a simualr fashion to how she had her own.

"How is that even possible... neither of you have the right parts." said Artemis confused. Trying to explain this concept to Artemis would not be easy. One would have an easier time trying to force a square peg into a round hole. But Artemis walked with him when motioned too.

"Which one? I have two.. but I have the feeling it's Shael... Fera is a bit of a brat. And you really have no idea what's going on either? Something about that doesn't exactly sit right." said Artemis. "Half spirit technically... what's a party?"

Artemis

Mega Poster!





Number of posts

: 865


Registration date

: 2011-02-26



"I dunno, but I know the kid is mine. He looks just like me, but has the other dudes blonde hair. It's creppy. I dunno how it works." Yam confessed for a moment before realizing he had left Matt behind, probably waiting for him. That was a sad thought, but it's not like Yam would simply give up this chance to see an old friend and get caught up. Though she made the best guess she probably ever had. "Yeah, It's Shael. I love that little guy, he's like the best lil' guy ever!Like my best friend. OH Wait! Gotta call him "Shane" around the mini-me...this guy's a pain in the ass... Wish I could just eat him and become him but nnnoooo..." Yam said with a laugh, proving that he too was rather fond of the kid in question. As far as Fera goes he wasn't sure who the heck that was. He also proved to be a smidgen more impatient than last time, suggesting he devour Matthew to take his place. The next thing went on his mind though and he forze, looking to Artemis with an arched eyebrow, stunned in disbelief.

"Y-y....you don't know what a party is?" He asked, and obvious look of confusion worn upon his face.
____________________________________________________________________________________________________________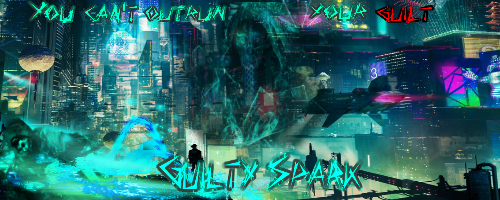 Zodiac

Mega Poster!





Status

:


Quote

: "Killing never takes a villain out of this world...It just replaces them."



Warnings

:


Number of posts

: 643


Age

: 24


Job

: Your salvation through destruction.


Humor

: [19:13:20] @ Forceaus : The racking of sperring skirrs means you rack disciprine


Registration date

: 2013-08-18



"Is it a type of food?" quizzed Artemis, now completely interested in the concept of a party. The excitement could be seen of Artemis' face.

"Is it good? Can I hunt it? If I can where?" The question just kept coming after that. It was probably a good 5 minutes before Artemis actually stopped and breathed. She had a smile on her face, it had been the first time she had been excited about something for awhile.

"I hope I can hunt it, I haven't had a decent hunt in ages." Artemis laid on her back and stared up. Asking so many questions tired her out.

Artemis

Mega Poster!





Status

:


Warnings

:


Number of posts

: 865


Registration date

: 2011-02-26



"wow...n-no. You can have a HUNTING PARTY. But that's just what humans call their "Packs". The party I'm talkin' about is much better. Don gemmie wrong. I love hunting as much as the next dragon, but a party is pretty cool too!" Yam explained as he found himself bewildered at Artemis' stupidity. It was one thing to be raised by wolves, or by nothing at all...but seriously. Now and days party was like in just about every sentence. And with Shael being her kid and the whole "party" aspect of the school he went to it was a small shock. Regardless, Yam proceeded on. "It's a place with music, and a lot of people gathered around and they have a lot of fun. They serve this thing called "Alcohol" and it is the BEST. Seriously, you want a challenging hunt? Got to a party then form a Hunting-Party and go out like RIGHT after the party and try to catch something. It's almost impossible!" He grinned a wide smile from ear to ear. Then he remembered that Artemis just stated she thought she would be able to eat a party. Yam sighed and rubbed his eyes. Hopefully she didn't eat people...
____________________________________________________________________________________________________________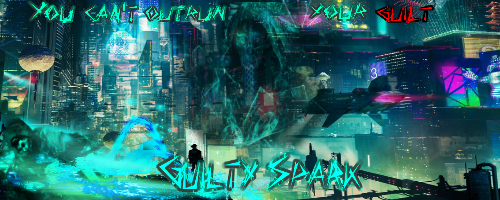 Zodiac

Mega Poster!





Status

:


Quote

: "Killing never takes a villain out of this world...It just replaces them."



Warnings

:


Number of posts

: 643


Age

: 24


Job

: Your salvation through destruction.


Humor

: [19:13:20] @ Forceaus : The racking of sperring skirrs means you rack disciprine


Registration date

: 2013-08-18



Page 2 of 2 •
1, 2
---
Permissions in this forum:
You
cannot
reply to topics in this forum