Top posting users this week
2>
Rating
Language 2: Swearing is generally permitted. However, the language cannot be used to severely abuse.
Sexual Content 2: Sexual content is permitted. References and writing about genitalia and sex acts are permitted, but explicit detail is not. Fade to black, or use the dotdotdot rule. (Let's keep it PG-13.)
Violence 2: Graphic violence is permitted. Explicit description or in-game narration violence is allowed.

Despite these ratings, keep in mind that there is a limit, and you should not cross it just to garner attention. Also, resorting to curse words is also like adding senseless fluff to your posts.
License
Some rights reserved. This forum, and all of it's content, is licensed under a Creative Commons Attribution-NonCommercial-NoDerivs 3.0 Unported License
Disclaimer
Superhero RPG does not own any content written or distributed by Marvel or DC Comics. All of the content referencing to Marvel or DC belongs to its rightful owners. Superhero RPG does not claim rights to any materials used such as Comic Book, Movie, or Video game character images.
Superhero RPG does retain the rights to any and all posts made by the original authors that are a part of SuperheroRPG.

Copyright © 2008-2022 by Chellizard, Spirit Corgi, and Pain. All rights reserved. No part of this website may be reproduced or transmitted in any form without the written permission of the author or the Site Owners.
Page 5 of 5 •
1, 2, 3, 4, 5
"You got a phone?" Matt asked as he pulled out his galaxy phone and started to open another contact. He let out a little hum as he shifted through the contacts before reaching the ability to insert one. He put it in and typed in Lobo, then set his phone down. "Wanna give me your number? That way you can text me or call me when you need help or whatever..." Matt said, truthfully it was more of an offer to Shael than a request for his own benefit. He smiled as best he could, trying to actually be friendly to a fellow scholar. He would take down a number, or respect the lacking of contact. Regardless, Matthew cleared his throat and held his phone up.

"Yo!" Matt said, snagging Shael's attention before snapping a picture and smirking as he saved it to the contact. "Nice." He said. Collecting faces was an old "hobby" of his, though he did it mostly for him to explain to other people...abd by other people he means the little dorks in his Inner World.

Zodiac

Mega Poster!





Number of posts

: 643


Registration date

: 2013-08-18



"I do." Shael sad simply fishing his cellphone from his pocket, showing it off to the male, since he had asked about it. Matt pulled his phone out, did a few things and then set it down, telling him to insert his number into his phone, Shael did just that. It took him a moment to remember his own number but he did that soon enough, and then all that needed to be done was type it into the phone. When that was done, Shale deposited the phone back into his pocket. So now he was wondering what he should do now, considering that this lesson thing was done and people usually did not like being followed around. So that probably meant that he would have to go home now, or to the apartment anyway.

However before he could walk away, his attention was called and there was a minute clicking sound. Cocking his head to the side, the male would thinking over it a moment before Fera seemed to materialize from nowhere, though likely she was done with her lesson too. "Well that's that for today. Come on Shane, we've got places to go."


Alpha

AlphaGay





Status

:


Quote

: I was built with no purpose beyond just to satisfy , the tireless thoughts of these curious minds



Warnings

:


Number of posts

: 1832


Age

: 29


Registration date

: 2011-03-25



"I'm headed out to. Later Lobo." Matt said licking his tongue, Silus and Fera popping up to take Shael away. Matthew himself got up and started walking hime, his mind reeling and riddled with question, and yet so close to the answers. His eyes closed as his body was on auto-walk to his car back at the school. HE saw some wet and humid area. He saw someone...he saw... Blair? That was strange. Why did Blair have three wolves with him and why were they so massive? Who was this...bastard whom killed one...that said something so mean to Blair... Was this that Jordan kid? Matthews eyes opened. With that brief contact that was all he could recall. One thing was for certain, Jordan knew or was present for something far more interesting than he let on. If it was with the intent to hurt Blair or his brother or any of those dorks...then this Jordan kid would have a little more than he bargained for.
____________________________________________________________________________________________________________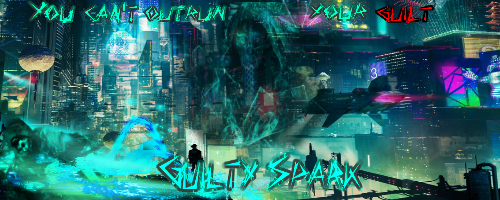 Zodiac

Mega Poster!





Status

:


Quote

: "Killing never takes a villain out of this world...It just replaces them."



Warnings

:


Number of posts

: 643


Age

: 26


Job

: Your salvation through destruction.


Humor

: [19:13:20] @ Forceaus : The racking of sperring skirrs means you rack disciprine


Registration date

: 2013-08-18



Shael dug his cellphone out of his pocket just as it began to vibrate, a text from Jordan it would seem and with a rather funny picture that made Shael snort loudly in laughter. "So, who are you texting?" Fera asked slyly, peering over to the phone screen and staring for a moment before pulling back, or rather being shoved back. "Ooo, who is this Jordan kid? A friend of yours?" Fera asked amused as Shael only seemed to grumble as the question, both walking away from the school and back to their apartment.

"Thanks for the whole Spanish lesson today! :Dfebufaen After a few seconds another text would come. I dropped my phone, sorry bout that Xp Shael was perhaps texting all night until he grew tired, and kind of fell asleep on the couch, Fera having to drag him to bed.

Alpha

AlphaGay





Status

:


Quote

: I was built with no purpose beyond just to satisfy , the tireless thoughts of these curious minds



Warnings

:


Number of posts

: 1832


Age

: 29


Registration date

: 2011-03-25



. Febufaen? Look I know you like being cute and all, but the baby talk doesn't carry well over text mate. Matt typed back with a chuckle. He then got another text seconds later with an apology. Apparently the little kid dropped the phone which made him snicker. For some reason he could see the little nit-wit doing that. Matthew was convinced that Lobo was actually blonde, but dyed his hair so people wouldn't know.. but if that were the case then it's true that there's no hope for blondes. He quickly turned his smartphone to get the option of a bigger touch-screen keyboard and began punching away at the buttons rather quickly as he responded to his new little pupil thingy.

I was teasing you XD  It's not a problem. Seriously man, I enjoyed watching you pick up on it. You caught on rather fast! Matt replied. His actually managed to hold a decent conversation through text with this kid. Thought it was probably because Matthew seemed like a 1000 times nicer over text...he even seemed funnier and MUCH MORE nonsensical than his usual self. He sort of enjoyed it to an extent...being a heartless stoic asshole in real life was slightly depressing at times. It was good to be a normal person... He kept up his texting as long as he could, until he literally stopper hearing the "temple Bells" alert from his phone and ended up falling asleep.

Zodiac

Mega Poster!





Status

:


Quote

: "Killing never takes a villain out of this world...It just replaces them."



Warnings

:


Number of posts

: 643


Age

: 26


Job

: Your salvation through destruction.


Humor

: [19:13:20] @ Forceaus : The racking of sperring skirrs means you rack disciprine


Registration date

: 2013-08-18



Page 5 of 5 •
1, 2, 3, 4, 5
Similar topics
---
Permissions in this forum:
You
cannot
reply to topics in this forum