Top posting users this week
2>
Rating
Language 2: Swearing is generally permitted. However, the language cannot be used to severely abuse.
Sexual Content 2: Sexual content is permitted. References and writing about genitalia and sex acts are permitted, but explicit detail is not. Fade to black, or use the dotdotdot rule. (Let's keep it PG-13.)
Violence 2: Graphic violence is permitted. Explicit description or in-game narration violence is allowed.

Despite these ratings, keep in mind that there is a limit, and you should not cross it just to garner attention. Also, resorting to curse words is also like adding senseless fluff to your posts.
License
Some rights reserved. This forum, and all of it's content, is licensed under a Creative Commons Attribution-NonCommercial-NoDerivs 3.0 Unported License
Disclaimer
Superhero RPG does not own any content written or distributed by Marvel or DC Comics. All of the content referencing to Marvel or DC belongs to its rightful owners. Superhero RPG does not claim rights to any materials used such as Comic Book, Movie, or Video game character images.
Superhero RPG does retain the rights to any and all posts made by the original authors that are a part of SuperheroRPG.

Copyright © 2008-2021 by Chellizard, Spirit Corgi, and Pain. All rights reserved. No part of this website may be reproduced or transmitted in any form without the written permission of the author or the Site Owners.
Donate to SHRP!
Superhero RPG will be able to keep our custom domain, copyrights to your works, and an ever growing appearance that will change over time! 100% of your donations will go to Superhero RPG and nothing else.
Name: Sutilis Chimaera
Image:
http://img1.etsystatic.com/004/1/6344135/il_570xN.361306843_2z8v.jpg
History: This cat was stitched together from a few animals, and has not aged since, the wings upon his back fold down beneath the skin, able to be hidden beneath the fur. When Sutilis yawns his three inch long serpent fangs drip poison
Grid: (24 is the max) (No stat over 6)
Intelligence: 2 (Sutilis is as smart as the average human)
Strength: 1
Speed: 4 (Silutilis has the speed of a snake and even that has been augmented)
Durability: 3 (Sutilis's body has been highly reinforced)
Fighting Skills:6 (Sutilis's reflexes are enhanced far beyond normal limits by alchemy)
Ability: 6 (this cat is a shapeshifter (4) capable of healing at an alarming rate(2) )
Flight:2 (wings are not for show)
____________________________________________________________________________________________________________
The history of Dr. Mor.:

Morire

Post Mate





Status

:


Quote

: "Insert Quote from Character Here" or etc.



Warnings

:


Number of posts

: 157


Humor

: Superpowers do not always mean you are a Superhero.


Registration date

: 2014-01-18



Approved until stated otherwise.
____________________________________________________________________________________________________________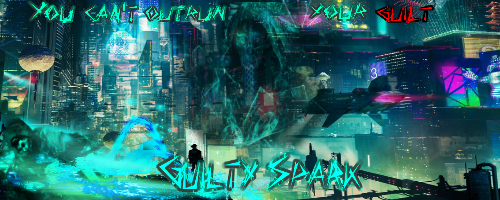 Zodiac

Mega Poster!





Status

:


Quote

: "Killing never takes a villain out of this world...It just replaces them."



Warnings

:


Number of posts

: 643


Age

: 24


Job

: Your salvation through destruction.


Humor

: [19:13:20] @ Forceaus : The racking of sperring skirrs means you rack disciprine


Registration date

: 2013-08-18



---
Permissions in this forum:
You
cannot
reply to topics in this forum