Top posting users this week
2>
Rating
Language 2: Swearing is generally permitted. However, the language cannot be used to severely abuse.
Sexual Content 2: Sexual content is permitted. References and writing about genitalia and sex acts are permitted, but explicit detail is not. Fade to black, or use the dotdotdot rule. (Let's keep it PG-13.)
Violence 2: Graphic violence is permitted. Explicit description or in-game narration violence is allowed.

Despite these ratings, keep in mind that there is a limit, and you should not cross it just to garner attention. Also, resorting to curse words is also like adding senseless fluff to your posts.
License
Some rights reserved. This forum, and all of it's content, is licensed under a Creative Commons Attribution-NonCommercial-NoDerivs 3.0 Unported License
Disclaimer
Superhero RPG does not own any content written or distributed by Marvel or DC Comics. All of the content referencing to Marvel or DC belongs to its rightful owners. Superhero RPG does not claim rights to any materials used such as Comic Book, Movie, or Video game character images.
Superhero RPG does retain the rights to any and all posts made by the original authors that are a part of SuperheroRPG.

Copyright © 2008-2022 by Chellizard, Spirit Corgi, and Pain. All rights reserved. No part of this website may be reproduced or transmitted in any form without the written permission of the author or the Site Owners.
This was a hated day; one with too much of the good things and not enough of the bad. I had rays of sunshine and people were happy to be alive and healthy. Birds chirp their song of love filling the air with romance making normal people feel better about themselves. It was bother some to the right individual, but no one could notice who or what the individual was based on the factor no one really cared for anything outside of their life. the wind was blowing and the leaves were dancing. The trees swayed ever so clearly moving about. Planes and helicopters roam the skies every now and then and people set in their house cherishing their time. It was this Nate(Karama Yoshiko) had hated because it had no time and no fun for himself.

They always leave out the factor that there are people in this world who find things like life a trouble some bother. He for one did not like it and not because he was evil at heart, no, he did not like it because he did not fit in it. As Nate raised his hand and looked off into the distance he could tell it would be raining in about 30 minutes or so. This is much more his scene to be in. Even though the sun is out the clouds block the happiness it could be giving off, and the fun it could be sharing over California. It was time to do what he came here for. It was time to take matters and powers into his own hands using force of reasoning, and if no reasoning... Well just force then. He walked down into a down town building that he suspected to be a drug deal hold out. The sewage entrance was accessible threw the back and you could fit an SUV down there with no trouble at all. It was good the person he talked to gave him the information because he could have been there 3 hours more breaking small parts of his body until he did give up answers.

As he made his way into the bar that they tried building here to cover up the entrance he casually made his way to the bartenders counter and set down. I need Vodka and lots of it, my day isn't going so well and I need to wash it away. Asking for the strong alcohol he could over hear a few conversations by people in the bar. Mortgages, tattoos, food for that night, the game, and a better conversation far to his right. The two small black men with a slight athletic build were asking to see Martin. Saying the code to get down stairs. finally people slip up and this is why it's good to check back grounds. It will be one thing he will change after his take over. As he finished his glass he set it down and pushed it to the bartenders side of the counter. He took a stand and walked over to the door the big brute was at. Yes I'd like to see Marvin, I have business with "Jane's Coroner'. Saying the code the guy looked at him think hard if he should let Nate in. Giving into his job he allowed him down stairs and off to this boss he went. People down there were loading trucks and coming up with ways to get drugs across state boarder.

This was something that was intriguing how hard would it be to run all of this. Monitoring all of this he could figure how everyone does their job in about 3 days tops and 2 if he does pay that close attention. Now here was the office. All he had to do was walk in and restrain everyone and make his proposition. Everyone would be quiet and his word would be heard. And furthermore they would have to do what he said other wise he would kill them like the ants they were and look for other dumped places.

As he made his way in people looked at him but did not do anything. He sat down in front of the man who claimed to be the higher up, and still compared to him he was on a lower level. Now I've come here for business and I would like if you didn't sick your men on me after giving this proposal. I'd prefer to keep some alive. The guys face got more serious and a little ticked off as if he was going to do the stupid and obvious. Nate guessed he was waiting for the proposal before the jump. He continued looking around the room. I've come to take over and with or without force I will be taking over. you will still be second in charge, but from now on you will listen to me.

As the guy lunged out of his chair he was quickly sat back in it and like he said he restrained all the men in the room before they could fully do anything. It was not in their nature to bow down to a total stranger, but in this case they might wanted to start trying. He held out his hand freeing the guys hand to do as it pleased. So do we have a deal, I take over and find better means for this small organization while you still play in the same seat your in? Regarding for his own life he reached over and shook Nate's hand. Not only was Nate a leader now he was also a powerful asset that could get an entire group out of a pickle if ever it come down to other rivals.

The Perfect Sandwich

Posting Master





Status

:


Quote

: "Insert Quote from Character Here" or etc.



Warnings

:


Number of posts

: 426


Location

: unown


Age

: 28


Job

: unown


Humor

: Donuts and Donut holes? Are you trying to suggest something?


Registration date

: 2011-04-22



       Niall found himself in California. Why? Because he was stalking a certain Ethereal being…other than himself of course. Regardless, he was actually not getting too much done in that regard, as there was no Zell to be found, not even Ouroboros for that matter. Then again it probably didn't help that he was still looking for the mortal coil that resembled Zell, and not the rebirthed Ouroboros body. In fact, the poor Irish lad didn't even know that he had passed the target he pursued at least three times. With two Ethereal's running about in Cali, you'd think that they would easily be able to detect one and other, but as Niall was inexperience yet, it was partially understandable as to why his target eluded him.

      He thought he was really REALLY close to Zell when he felt it near the music store, but that was no good. He walked up to the door and peered in quickly. He saw a pretty woman with her hair in a bun and a cute blonde kid talking to her. He just stepped in and looked around, certain that he had felt the Ethereal presence here. Maybe Zell had moved on. Niall looked at them and approached, pulling out a picture of Zell from his wallet, a momento taken from the gene-Tech building. He showed the both of them the picture and asked if they had seen him. The blonde kid seemed to have no idea and apologized while the girl was just as clueless. Niall apologized for interrupting them and walked away, feeling slightly awkward. He was currently in a relationship, but somehow screwing up in front of cute guys always made him ultra-embarrassed.

      "Well this is just awesome. I have absolutely no freaking clue…I haven't been this confused since I saw the rocky horror show…" Niall said as he sat down on the park bench and leaned back. He was speaking truth…he never did truly grasp the point of a movies such as that one. Unfortunately for Niall…this week was just stumping him left and right, since he just saw Rocky Horror show last night. Something about a blonde guy and transvestites…Hell if that were really movie worthy Niall's adventures in California were a guaranteed blockbuster.

      There wasn't much that Niall could really do at this point. The feelings of Ethereal energy were still strong, and yet they seemed omnipresent. He wasn't even skilled enough to tell which energy was his and which energy was someone else's, that was until he felt a chilling rush of Dark energy,…one that felt akin to that of Sean…the Titan's. Niall's pressed together and he began looking around for the creature. His left arm began to pulsate, skipping the whole tingling warning piece and going straight to preparation. Niall brought his left leg up and crossed it over his right thigh, and stretched out his arms along the back of the bench. He gave a quick glance in either direction and his eyes narrowed.
 
     "Come and get me ya black haired bastard."
____________________________________________________________________________________________________________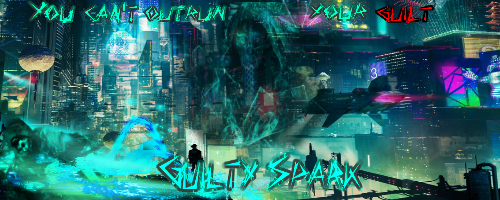 Zodiac

Mega Poster!





Status

:


Quote

: "Killing never takes a villain out of this world...It just replaces them."



Warnings

:


Number of posts

: 643


Age

: 26


Job

: Your salvation through destruction.


Humor

: [19:13:20] @ Forceaus : The racking of sperring skirrs means you rack disciprine


Registration date

: 2013-08-18



I will be using myself as a motif and the back bone of our new found and powerful group. If you need something for me to protect or over see I expect you to be in contact. He grabbed the man's phone and programmed his number in it. He put Seth as the name so no one had his true name, but hey Nate was not his real name either. It was just a number one alias he used more often than others and he had cards and I.D's to this alias. He took his stand and walked out the door. He said his last words telling the main guy he would be in contact. He closed the door and he could hear the guy throwing a fit. It is hard to get used to what just happened. Having to give all your power up to a random stranger. He smiled and walked away while others glanced over. They did not know what just happened, but they would eventually.

Taking his leave he went up the stairs and then fell into a shadow and jumped himself outside the building. He turned right on the walk ways and started walking when a sudden feeling came over him. Looking the opposite direction he could not place his hand on it. A feeling of an equal or maybe even stronger than him. He had to find out!

He put his hands into his pockets and started walk toward the park. He guessed the person was waiting because if he had to wait he would not leave the park or maybe an alley. This guy was closer than he had thought. The park was only a half mile from where he was and would be there in no time if he walked. Seeing the trees as he turned the corner he felt jitters as he came closer. Was it because the guys presence was strong and he wanted to see this guy himself or was it the expression of fear that overwhelmed him. As he came into the park is was as simple as walking down a path that lead to a few benches with people on it. Not knowing which it was since it clouded over and around other people.

He sat down on the side of the fountain that other people were at. If he could sense him by accident he wondered if it was the same for the other guy. He over looked everyone seeing some of them leave but the essence did not follow. It was now becoming as easy to just pick out the strange people. He looked at one guy sitting on the bench as it looked like he was laid back. Arms stretched over the back of the bench. It was him; it was definitely him who was giving off the power. And the more he looked at him the more it seemed to originate from him. Plus it seemed like he was the cloud or aura that was just shifted into a human form.

Time to meet him. Getting up he started walking closer hands in his pocket ready for what ever. he was not going to get that close, but he would walk slow as more people decided to go home. No need to air his ability over the news. Thus it came down to a few people and was ready to make his move as he came closer. What would he do and would it give him time to react.
____________________________________________________________________________________________________________
Coronel's Advancements

The Perfect Sandwich

Posting Master





Status

:


Quote

: "Insert Quote from Character Here" or etc.



Warnings

:


Number of posts

: 426


Location

: unown


Age

: 28


Job

: unown


Humor

: Donuts and Donut holes? Are you trying to suggest something?


Registration date

: 2011-04-22



---
Permissions in this forum:
You
cannot
reply to topics in this forum