Top posting users this week
2>
Rating
Language 2: Swearing is generally permitted. However, the language cannot be used to severely abuse.
Sexual Content 2: Sexual content is permitted. References and writing about genitalia and sex acts are permitted, but explicit detail is not. Fade to black, or use the dotdotdot rule. (Let's keep it PG-13.)
Violence 2: Graphic violence is permitted. Explicit description or in-game narration violence is allowed.

Despite these ratings, keep in mind that there is a limit, and you should not cross it just to garner attention. Also, resorting to curse words is also like adding senseless fluff to your posts.
License
Some rights reserved. This forum, and all of it's content, is licensed under a Creative Commons Attribution-NonCommercial-NoDerivs 3.0 Unported License
Disclaimer
Superhero RPG does not own any content written or distributed by Marvel or DC Comics. All of the content referencing to Marvel or DC belongs to its rightful owners. Superhero RPG does not claim rights to any materials used such as Comic Book, Movie, or Video game character images.
Superhero RPG does retain the rights to any and all posts made by the original authors that are a part of SuperheroRPG.

Copyright © 2008-2018 by Chellizard, Spirit Corgi, and Pain. All rights reserved. No part of this website may be reproduced or transmitted in any form without the written permission of the author or the Site Owners.
Donate to SHRP!
Superhero RPG will be able to keep our custom domain, copyrights to your works, and an ever growing appearance that will change over time! 100% of your donations will go to Superhero RPG and nothing else.

Lucas Kringspier
"Death to all vegetation!"

Basic Biography

---


Real Name: Lucas Kringspier
Villain Name: The Gardener
Title: Some old guy with a flamethrower
Alignment: Chaotic Evil
Age: Around 150 years old. No one really knows.
Gender: Old man.
Race: Caucasian old man. Radioactive. Sort of.
Hair: Grey.
Eyes: Filled with hatred of all plant-life.
Height: 5'8
Weight: 250 lbs.
Blood type: Radioactive. Probably.

The Legacy
   
---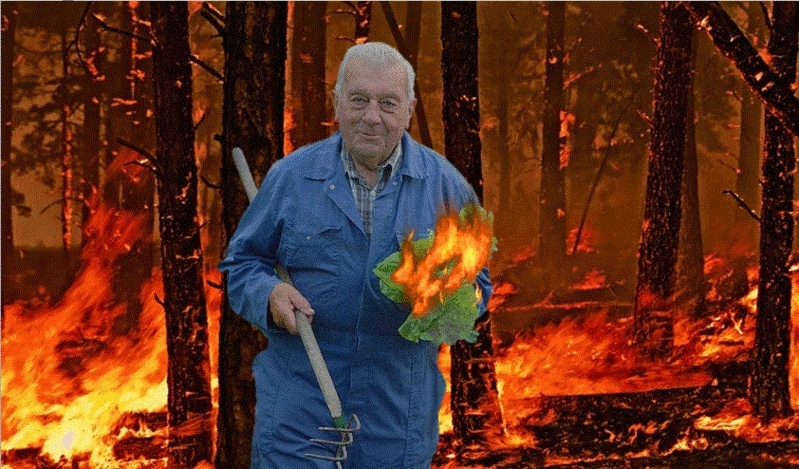 Personality:

Lucas Kringspier is a stubborn old man. His head is filled with woozy delusions, his brain addled by age and many a mental disorder. Most prominent in this persona features his hatred of vegetation, of plant-life. He wishes to rid the world of all forms of vegetation. When pressed, he has given only very little reason why, besides "I hate vegetation! It makes me very angry! Hrrrrr!!"

History:
When Lucas was little, he discovered he could talk to plants. At this time he also discovered he hated plants, because they bullied him incessantly, mocking him with all their verdurous contempt. He vowed to destroy all plant-life on earth and decided he would do so personally, embarking upon a one-man vendetta against the realm of flora.

As he grew older, he did not give up on his endeavour. He was called into service multiple times and served in many of the world's biggest wars. When he was stationed in Vietnam he was given a flamethrower. He started burning all plants and destroying the rainforest. In doing so, he killed many a man, even though that was not his intent. He was dishonorably discharged, but he knew he had done the right thing.

Years later he had started a weed extermination company which had become very succesful due to his radical approach using a flamethrower and eating the remains of the plants. On one his jobs he came across a radioavtive turnip, which he ate. He started to notice changes and soon discovered he had gained superhuman powers beyond his power to speak with plants. He once again vowed to destroy all plant-life and with his new powers started immediately. He called himself the Gardener.




The Powers
   
---


Power 1:
Plant-speak
Power 2:
Super-Strength
Power 3:
Super-Speed
Power 4:
Super-durability

Grid
Intelligence:2
Strength:8
Speed:6
Durability:6
Ability:1
Fighting Skills:6
Wealth:2



Lucas Kringspier




Quote

: "Insert Quote from Character Here" or etc.



Status

:


Warnings

:





Number of posts

: 1


Registration date

: 2013-07-29


Reputation

: 0




Forceaus




Quote

: I am hilarious, and you will quote everything I say.



Status

:


Warnings

:





Number of posts

: 2605


Location

: You're locked in with me at it.


Job

: It pays the bills


Humor

: I'm the cult of personality and history shows again and again that nature points out the folly of man.


Registration date

: 2011-12-22


Reputation

: 0



Similar topics
---
Permissions in this forum:
You
cannot
reply to topics in this forum