Top posting users this week
2>
Rating
Language 2: Swearing is generally permitted. However, the language cannot be used to severely abuse.
Sexual Content 2: Sexual content is permitted. References and writing about genitalia and sex acts are permitted, but explicit detail is not. Fade to black, or use the dotdotdot rule. (Let's keep it PG-13.)
Violence 2: Graphic violence is permitted. Explicit description or in-game narration violence is allowed.

Despite these ratings, keep in mind that there is a limit, and you should not cross it just to garner attention. Also, resorting to curse words is also like adding senseless fluff to your posts.
License
Some rights reserved. This forum, and all of it's content, is licensed under a Creative Commons Attribution-NonCommercial-NoDerivs 3.0 Unported License
Disclaimer
Superhero RPG does not own any content written or distributed by Marvel or DC Comics. All of the content referencing to Marvel or DC belongs to its rightful owners. Superhero RPG does not claim rights to any materials used such as Comic Book, Movie, or Video game character images.
Superhero RPG does retain the rights to any and all posts made by the original authors that are a part of SuperheroRPG.

Copyright © 2008-2022 by Chellizard, Spirit Corgi, and Pain. All rights reserved. No part of this website may be reproduced or transmitted in any form without the written permission of the author or the Site Owners.
So I'm new to the site, though I've apparently already made enough of a stink that some of you guys might be familiar with me. My character,
Holotype
, is a character from some old RPs i've played in the past that I'd like to revisit, hence my coming to this site. Holotype is a unique character, heavily influenced by the works of Friedrich Nietzsche and the contemporary transhumanist movement, who I intend to raise complex and unnerving questions about the philosophy and politics of the superhero power-fantasy.
Still with me? Good.
I've been debating with myself what the best way to introduce the character to the RP is, considering that I've missed out on some pretty big events. I've considered transferring the group he's run in some other RPs, the Ubermensch Federation, to this site, but considering he's not really a figure in the RP yet I'd just like to test the water to see if there are any particularly politically minded or philosophical characters already here, and if they would be interested in playing alongside Holotype, whether they agree or disagree with his policies.
I guess a sparknotes version of his views are in order:


Those with powers are distinctly not human, but an entirely new animal or, arguably, class of lifeform

Because of this, any and all laws of existing nations, countries, municipalities and polities do not apply to them: they are not quite "above" the law inasmuch they do not factor into it at all (which might be a plot hook for this Purge thing you have going on)

As such, the most logical course of action for a superhuman is to essentially declare their person sovereign

Morality, as it exists, is a form of slavery: as long as one adheres to a form of ethics that they did not define for themselves, they are the slave of a society. The moral rightness of an action can only be determined by the actor

All of the ills of human society are due to humanity itself: violence, inequality, cruelty, they are all as endemic to the human condition as compassion, ambition and brotherhood. To create a perfect society, one must cease to be human, taking with them only the best qualities of humanity and discarding the rest, which will make them by definition inhuman (I've been considering that this "perfect society" may be created in the rubble of New York city)
Perhaps his outlook on the world can best be summed up by a quote I once said in another RP:
"Just as I have willed myself to greatness above all others, so must I will society to greatness in spite of them"
Sounds like a regular cuddle-bear, doesn't he?

Holotype




Status

:


Quote

: "Insert Quote from Character Here" or etc.



Warnings

:


Number of posts

: 8


Location

: New York


Age

: 29


Job

: Literary Agent


Humor

: Tragedy is when I cut my finger. Comedy is when you fall into an open sewer and die.


Registration date

: 2013-02-24



I can't spell philosophy, but sounds good. Can't see problems with Holotype finding his way into the fray of the Purge, so I would put a character in with you.
____________________________________________________________________________________________________________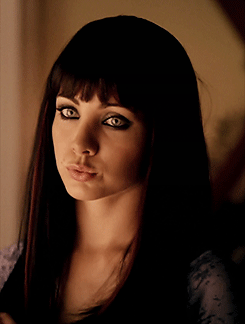 Amethyst




Status

:


Quote

: "Insert Quote from Character Here" or etc.



Warnings

:


Number of posts

: 43


Location

: Mexico


Job

: Sun Worshipper


Humor

: The Sun doesn't care


Registration date

: 2012-11-16



Spirit Corgi wrote:I can't spell philosophy, but sounds good. Can't see problems with Holotype finding his way into the fray of the Purge, so I would put a character in with you.
I'm sorry, I'm not wholly sure what you mean by that. Do I get to post in the arc threads now or what?

Holotype




Status

:


Quote

: "Insert Quote from Character Here" or etc.



Warnings

:


Number of posts

: 8


Location

: New York


Age

: 29


Job

: Literary Agent


Humor

: Tragedy is when I cut my finger. Comedy is when you fall into an open sewer and die.


Registration date

: 2013-02-24



---
Permissions in this forum:
You
cannot
reply to topics in this forum