Top posting users this week
2>
Rating
Language 2: Swearing is generally permitted. However, the language cannot be used to severely abuse.
Sexual Content 2: Sexual content is permitted. References and writing about genitalia and sex acts are permitted, but explicit detail is not. Fade to black, or use the dotdotdot rule. (Let's keep it PG-13.)
Violence 2: Graphic violence is permitted. Explicit description or in-game narration violence is allowed.

Despite these ratings, keep in mind that there is a limit, and you should not cross it just to garner attention. Also, resorting to curse words is also like adding senseless fluff to your posts.
License
Some rights reserved. This forum, and all of it's content, is licensed under a Creative Commons Attribution-NonCommercial-NoDerivs 3.0 Unported License
Disclaimer
Superhero RPG does not own any content written or distributed by Marvel or DC Comics. All of the content referencing to Marvel or DC belongs to its rightful owners. Superhero RPG does not claim rights to any materials used such as Comic Book, Movie, or Video game character images.
Superhero RPG does retain the rights to any and all posts made by the original authors that are a part of SuperheroRPG.

Copyright © 2008-2022 by Chellizard, Spirit Corgi, and Pain. All rights reserved. No part of this website may be reproduced or transmitted in any form without the written permission of the author or the Site Owners.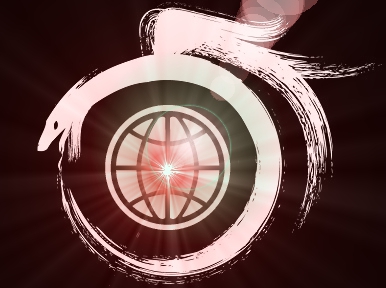 Audrey Campbell. A man who could of grown up to be a loving father, a successful businessman or an astronaut if he so wished. A man who would provide for his young wife, drive his own car to work after kissing his wife goodbye and come home a few hours later to a warm hug and steaming dinner. Yes, he could of lived the American dream if fate decided it proper. But fate had a twisted view of humans, these expendable creatures that could easily fall into the raging war of life and death and no sooner had this man started living the American dream did this very chapter of perfection quickly crumble away, revealing the horrid, unforgiving side of life that not even a young successful man like him could avoid.
On that fateful night , Audrey Campbell witnessed the brutal murder of his wife and horrendous assault on his own body by a super powered thug.
Death should have come quickly for the man whose very heart and soul was mercilessly snatched away from him. Nothing could prepare him or those he ended up hunting for the blood ridden pages of the new chapter of his life after that night his wife was murdered. 'The Widower' became an infamous hunter of super human's, one who ruthlessly cut them down never showing them a sliver of mercy and always going that one step further to make their last breaths on earth all the more painful than his wife's. This pain, this unquestionable rage that this man has shown is what Dominus needs.
Vengeance is a dish best served cold. And this man is an icy villain hellbent on destroying anyone who shares the same genetic trait as his wifes killer. This passion for blood, for the purest form of retribution is what the world needs when facing the metahuman threat. His skills and talents in eliminating those who deem themselves the superior race is not only highly impressive but well regarded amongst the upper members of Dominus...Him joining our cause is what we require and we shall have him through any means necessary.
Men like Audrey Campbell A.K.A The Widower is what we need. Men like the Widower is what mankind needs in this age of darkness and despair.
____________________________________________________________________________________________________________

Twinkletoes

Post Adept





Status

:


Quote

: Hard as diamonds, soft as silk



Warnings

:


Number of posts

: 309


Location

: Australia


Age

: 28


Registration date

: 2012-05-24



The rotten shambles of New York was something that Audrey had grown to quite enjoy walking through. The ruins of what used to be a magnificent city, completely tumbled down. Maybe some parts of New York was still alive, but most were barren and almost dead. Sort of like the ruins of Rome, which he went to with his wife on a honeymoon quite a few years back. He also enjoyed New York for the sheer amount of supers that seemed to reside in the area. He did not always have the best encounters with supers, but he hunted them nonetheless. They needed to be dead, after all. He needed to avenge the death of his wife, and revenge or vengeance was a dish best served cold. Truly, Audrey did enjoy his desserts cold, more so with the bitter scent of dark chocolate.

Audrey had been wandering the streets again. He found that this was a great way to discover the city. He enjoyed walking as well, for it allowed him space and room to think about life and all he had done in life. His turn out for the month when it came to killing supers, was not as high as it was before. Then again, he had been taking it quite easy that month. He wanted to bide his time correctly, count his steps and keep a good pace. Though sometimes his trigger-happy reflexes decided they wanted to chase any odd person whom he thought was a super human, he truly had to control himself. Doing something as reckless as that had gotten him hurt quite a few times before, and he sure as hell preferred for it to not happen again. To add insult to injury, some encounters left him empty handed, and that upset him. Maybe his instincts to chase a suspected super human just did not agree with his mind wanting to make clean kills and leave no evidence. He'd make them agree, though, for the sake of his wife and all that she stood for in his life.

He took out the small notebook he always carried around with him, containing notes on everyday things like food he should purchase and what not, along with things like possible places for him to purchase artillery or other weaponry. Some pages even contained sketches of the faces of suspected supers that he needed to remember. Sure, he knew his memory was good, but he preferred to be safe over sorry, and would rather not put the wrong face to the wrong label. He flicked through the pages, scanning them all briefly with his eyes, and then closed the book, returning it to its home in his pocket. Audrey sighed and give his suit jacket a quick pat down, to remove any nestling dust that could have decided that his jacket was a good resting place, as well as to make sure his guns were in the correct places. He did not enjoy being caught off guard by anything, let alone being disarmed. He knew how to fight, yes, but he was only human, and only humans can only do so much. Sometimes his natural talent in fighting was not enough to defeat a super human, which is why he always had a gun on him. They had their advantages, so he would bring his own.

Though now he was in a part of New York he did not recognise, and all he could do was continue walking. He never had much planned at all, unless he had decided to go specifically hunting for a super. Outside of that, he was just a man who travelled around the place, only stopping when he decided he was famished enough and needed some sustenance. Though, for now, he would continue his descent through the streets of New York until he stumbled on something that he found vaguely more interesting than everything else.
____________________________________________________________________________________________________________
The Widower
Spoiler:

The Widower




Status

:


Quote

: "Insert Quote from Character Here" or etc.



Warnings

:


Number of posts

: 48


Registration date

: 2012-08-27



"Hey! Hey! Elena! I think that's him up there!!"
"Yes Helena that is him... Why don't you go say hi and introduce yourself...?"
Elena Vexus and her assassin android strolled onto the scene. You could hear their voices down the war-torn streets but only the outlines of their figures could be seen for right now. Helena Vexus had started off in a cheery skip down the street towards Audrey spinning her ring blade around casually and sometimes jumping over and through it as if it were a hula hoop. Soon her entire person could be seen with her braided pigtails bouncing with ever step and her blade sometimes scraping the ground sparking a little bit.
"Hi there! I'm Helena! I know you're name is Audrey and we have been looking for you sirr!" she said in a bright voice despite the dreary surroundings. Soon following her creator, Elena Vexus, came into the picture as well.
"Hello darling, as my assistant has said we have been looking for you. My name is Elena Vexus and as the current chair holder of the organization known as Dominus, it is in my best interest to take you in so that you may aid in our cause. We have similar view you see..."
Vexus stood with her arms crossed under her chest occasionally gesturing a hand while talking. Helena moved next to Elena and rested her weapon on her shoulder waiting for her cue.
"But of course, as a sort of an 'entrance exam' we have to see how well you perform under a stressful situation... Which is the reason that I have brought my lovely friend Helena along today. Helena, if you would please?"
"My pleasure!"
And with a smile on her face Helena brought her ring blade off her shoulder and swiped powerfully at the man's mid section.
Last edited by Helena Vexus on October 17th 2012, 9:19 pm; edited 1 time in total

Madame Versailles

Post Mate





Status

:


Quote

: "Insert Quote from Character Here" or etc.



Warnings

:


Number of posts

: 104


Registration date

: 2012-06-03



Out of everything, Audrey would never expect anyone in the city to know or recognise him. People who knew his face, he would prefer dead over anything. There were voices along the street, voices that he did not recognise. There was a distinct echo of females conversing through the desolate surroundings. Audrey paid no mind, though, for he was not the one to care much about idle chit chat amongst people he did not know along the streets.

Of course, the appearance of this woman with the braided pigtails shocked him. His hand automatically went to his hip, where his pistol was hung in its holster. He had to be ready to pull it out and shoot in any moment of doubt. The woman's ring blade was disconcerting, and anyone carrying one so freely was definitely trouble. Her bright voice was off putting as well, since he did not believe anyone could be happy in such surroundings. He was even more shocked that this woman knew his name and who he was. As much as he knew, nobody knew who he was in the city of New York. The fact that she knew his name just caused him to tense even more, she was definitely bad news. The person who came after her was just as bad to him. He spared a quick thought at the irony of the hunter being hunted for once.

Audrey was obviously incredibly sceptical about what was going on, and who those people were. Elena Vexus, Helena, Dominus. He had no idea what those words were supposed to mean, or whether they held some sort of higher threatening purpose. Then again, a woman with a ring blade could be considered quite threatening already. He certainly did not sign up for anything over the course of his stay in New York. He did not have the time to do such frivolous activities, after all. He did not know what views they had in common, or what cause they were helping. Whatever it was, he did not see why they would have to find out who he out of all people was. He spent some time to examine the two females, and their strangely coloured hair. He would have considered how natural it was, but he was too busy feeling a bit unsettled by their knowledge.

"What?" was the only thing he had time to say before the one carrying the ring blade grinned. He acted on impulse and leaped backwards as quickly as he could to avoid the blade. The swing was going at such speed that he predicted that if it did hit him, it would have sliced him in half. There was always advantages of having a quick reaction time, he believed, and just whipped out his gun, pointing it at the two ladies. He aimed for the one with the ring blade and fired a shot. They attacked first, so he wasn't going to rationalise with them. That would be pointless and a waste of time, to him.
____________________________________________________________________________________________________________
The Widower
Spoiler:

The Widower




Status

:


Quote

: "Insert Quote from Character Here" or etc.



Warnings

:


Number of posts

: 48


Registration date

: 2012-08-27



Going with the momentum of the attack Helena spun around, however while her back was facing her opponent he pulled a gun and took a shot. Since Elena was present and the two of them are connected, she was able to relay the information instantly to Helena allowing her to respond properly. Helena brought the weapon around very rapidly to connect the flat side of her weapon with the bullet. The ricocheting projectile still clipped Helena's side, but not too deep to cause any damage. Be though as it may if she were human she would be bleeding possibly exposing her as a robot. Neither Helena or Elena were trying to hide the fact that they were artificial, one more so than the other, as Helena did not flinch or show any signs of pain whatsoever when the bullet hit her. Though it may remain an mystery how she knew she had been shot at.
Helen spun the hula-hoop of death around her arm taking slow steps towards the man, Elena stood in the background with her arms crossed keeping an eye on the man in case he tried anything.
"Well serves me right for turning my back on an opponent! You almost got me there!"
There was a slight twitch in her neck and Helena's entire person changed. Her tone of voice, her stance even the way she was looking at Audrey...
"But I guarantee that it won't happen again!" she said in a murderous, dark pitch and she darted in a sprint towards the man. Of in the background Elena was chuckling slightly to herself, bringing a hand up over her mouth to hide her smile.
Helena was going in for the kill. The bullets wouldn't phase her this time around. She made it appear as if she was going in for a head on attack but then suddenly leaped up and over the man landing behind him and mercilessly swung her blade at his neck. Seeing the danger Elena snapped her fingers and Helena froze just inches from contact.
"My apologies, sometimes she can get carried away. We do need you alive after all." said Vexus as she made her way towards the man, her heels echoing eerily though the still destruction of the once great city.
Once she reached the man she pushed Helena away and she fell over like a lifeless statue, Elena then put her right hand on his right shoulder and gave a nudge to walk with her so that she may explain their situation a little better.
"As I mentioned before I am in control of an organization known as Dominus. They exist in order to apprehend and/or eliminate the super human threat to The United States. As record shows, you agree with this idea, do you not...?"
Vexus had this conversation with him as they were walking down the barren street of New York that they had met on. Off in the distance Vexus had a chopper waiting which was not in view just yet, though by the end of the walk Audrey would either join their cause and they would be off, or he would be dead. Vexus had a habit of being rather black and white with such matters...

Madame Versailles

Post Mate





Status

:


Quote

: "Insert Quote from Character Here" or etc.



Warnings

:


Number of posts

: 104


Registration date

: 2012-06-03




The whole thing seemed to happen quite quickly, though that's what bullets were. Quick. Audrey, however, had time to regain his footing, moving backwards a few feet. He wanted to have distance between himself and the woman with the ring blades. The precision of everything that happened seemed almost, well, unreal. She had blocked - or semi blocked - the bullet with the blade, though Audrey was sure that she shouldn't have been able to notice it or react to it fast enough if she did notice if, due to the momentum of her swing. It shouldn't have been humanly possible. Not to mention the fact that the bullet, after being deflected, had still hit her side, but no blood was seen. No, he knew that she wasn't human, to which he decided that she was a super human. Oh, how the thought made his blood boil. He had to think rationally for a second though, for super humans, super or not, still had blood to bleed, did they not?

The apparent change in personality in the woman struck some fear into him, but not enough for him to back down. He took his stance and pointed his trusty revolver at the woman. He expected her to do a head on attack, so he fired two more bullets. The way that she ran and the way she had maneuvered herself made him believe that she was rushing at him, to which he calculated all possible routes of dodging, which included tumble-rolling to the side, and all that fun stuff. The leap came unexpectedly, and it took a bit for his mind to process this. He was about to attempt some sort of dodge or jump out of the way, which he knew would still result in injury - even death, when Helena froze just before her blade made contact with his human flesh. He slowly turned around and stared for a moment. No, she was most definitely not human, not in the least bit.

His attention slowly turned to Elena for a moment, before surveying the lifeless body on the ground. She must have been some sort of... android? He wasn't sure, really. He stiffened slightly at the physical contact this other woman showed, but still followed on with her. He still had his revolver in hand, adjusting his grip on the handle carefully. He considered every word the woman was saying to him, taking into account all the pros and cons of this organisation he had only just heard of.

"I do agree." he stated as he walked. He had such a bitter resentment towards the supers that it was hard to conceal, really. "You are suggesting that I join this, 'Dominus', are you not? If so, it would be interesting to know, what would be in it for me?" That was always something he needed to know. Why would he join something if he got nothing out of it, anyway?
____________________________________________________________________________________________________________
The Widower
Spoiler:

The Widower




Status

:


Quote

: "Insert Quote from Character Here" or etc.



Warnings

:


Number of posts

: 48


Registration date

: 2012-08-27



Vexus was proud that the man could keep up with conversation, not that she was hinting subtly at what she wanted or rather what Dominus wanted. She personally would never try to recruit someone has helpless as a non-super like this, but a little chore here and there for the organization just added that much more to their trust. Truth being, Vexus was going to use these upcoming events to weed out the weak super humans and recruit the surviving ones for her own causes.
"Protection."
Vexus then moved in front of Audrey and looked him in the eyes with her cold, blank violet stare.
"There's a storm coming, Mr.Cowell. We need those valued most out side of the line of fire."
Footsteps could be heard from behind as Helena walked up past the man and stood behind Elena with her weapon on her shoulder over her chest.
"I do try to make things as black and white as I can. You may come with me, or we can redirect our scope... So to speak."
After her sentence concluded the sound of an engine roared up and a gust of wind rushed past the three individuals as the helicopter started. As her hair was whisked around, Elena crossed her arms and waited for the man's answer. He had seen Helena perform only moments earlier, hopefully he would keep that in mind in making his decision...

Elena Vexus

The Eternally Elegant Elena Vexus





Status

:


Quote

: "Insert Quote from Character Here" or etc.



Warnings

:


Number of posts

: 591


Registration date

: 2011-08-22



Audrey was far from unobservant, after all, he knew where the conversation was headed. Elena's answer was something he had to think hard about. Protection, but he wasn't sure what it was from. He didn't know what the storm was, but he had some assumptions. Though, he was indeed curious of what the storm was. He hated not knowing things he was genuinely curious about. He turned his head to Helena as she walked past, eyes glancing at the ring blade for just a second, before turning his attention back to Elena.

Things being in black and white was usually something he enjoyed, mostly because there were less variables involved. It was either one or the other; left or right. There was no in betweens or grey area in the whole thing. He knew exactly what she meant, for that's what most people meant when they asked people to join them, and only performed in black and white. It wasn't too hard to deduce, really. It was black and white. The Ballot or the Bullet. Liberty, or death. The words of Malcolm X's speech were not something that Audrey easily forgot, for they were quite true, in a sense. True in the current situation, at least.

"I'll say yes, but I would also like to know the storm that is approaching. Whether it acts like a hurricane or a tsunami in its temperament, I would like to know, so I can react appropriately to the situation." Audrey had always been a metaphorical kind of guy, though he did make it clear that he accepted the offer, at least. Sometimes, he wouldn't make it clear at all.

The whirring of helicopter engines close by made him turn his head. They had apparently come quite prepared, both with an assassin with a ring blade, should he refuse, along with a helicopter. He definitely did not expect anything like that, maybe it was true that he should expect the unexpected. The gust of wind almost blew his hat off, but he quickly adjusted it, keeping it in place with his hand.
____________________________________________________________________________________________________________
The Widower
Spoiler:

The Widower




Status

:


Quote

: "Insert Quote from Character Here" or etc.



Warnings

:


Number of posts

: 48


Registration date

: 2012-08-27



"Brilliant." she said with a grin. as Helena began walking over to the helicopter and got in waiting for the other two.
"As for this storm, the severity of it matters not. You will be well armed and well protected. As well as reacting appropriately, a proper course of action will be plotted. You need not worry about anything but the hat upon your head. For things to tend to get a little lost in the wind..." she said closing the sentence with a wink and heading over to the chopper. He seemed like a smart guy so maybe she would catch the word play with the storm and wind. Of course the meaning could have gone either way, and Elena always found it fun making people wonder about her true motives...
She took her seat and looked out to see if their new accomplice would join up with them or not. There was a man in a black S.W.A.T. uniform waiting to hep him up when he came over to join them. The engine of the helicopter sped up and they began to slightly leave the ground creating more of a gust a gust of wind, though it still should not have been strong enough to prevent a human from walking under it. Things were going as plan and they just about had all their pieces in order to advance in this game...

Elena Vexus

The Eternally Elegant Elena Vexus





Status

:


Quote

: "Insert Quote from Character Here" or etc.



Warnings

:


Number of posts

: 591


Registration date

: 2011-08-22



Audrey just followed as she moved over to the helicopter. He had some doubts, but he was willing to put them aside if this 'storm' was true. He had always enjoy word play and metaphors, it made listening a bit more interesting. Otherwise, he would pay no attention at all to anything being said. "I hope that you are correct, for many things get lost in large storms, some more valuable than others." He kept a hand on his hat and approached the helicopter. He was curious as to what this course of action was, but he knew the only way he could find out was to just follow.

He rejected the help from the man in uniform, as he was sure he could climb onto a helicopter by himself. Plus, allowing himself to be helped meant making unnecessary contact with other people. Audrey tightened his grip on his hat as the gust of wind picked up, and just moved to bring himself up into the helicopter, taking the closest seat. Whatever that seemed to be going on, he wanted to find out. Even if these people did not tell him, he'd find a way to figure out the storm.
____________________________________________________________________________________________________________
The Widower
Spoiler:

The Widower




Status

:


Quote

: "Insert Quote from Character Here" or etc.



Warnings

:


Number of posts

: 48


Registration date

: 2012-08-27



---
Permissions in this forum:
You
cannot
reply to topics in this forum