Top posting users this week
2>
Rating
Language 2: Swearing is generally permitted. However, the language cannot be used to severely abuse.
Sexual Content 2: Sexual content is permitted. References and writing about genitalia and sex acts are permitted, but explicit detail is not. Fade to black, or use the dotdotdot rule. (Let's keep it PG-13.)
Violence 2: Graphic violence is permitted. Explicit description or in-game narration violence is allowed.

Despite these ratings, keep in mind that there is a limit, and you should not cross it just to garner attention. Also, resorting to curse words is also like adding senseless fluff to your posts.
License
Some rights reserved. This forum, and all of it's content, is licensed under a Creative Commons Attribution-NonCommercial-NoDerivs 3.0 Unported License
Disclaimer
Superhero RPG does not own any content written or distributed by Marvel or DC Comics. All of the content referencing to Marvel or DC belongs to its rightful owners. Superhero RPG does not claim rights to any materials used such as Comic Book, Movie, or Video game character images.
Superhero RPG does retain the rights to any and all posts made by the original authors that are a part of SuperheroRPG.

Copyright © 2008-2022 by Chellizard, Spirit Corgi, and Pain. All rights reserved. No part of this website may be reproduced or transmitted in any form without the written permission of the author or the Site Owners.
Page 3 of 3 •
1, 2, 3
Vlad and Cain both watched her movements wanting to see just what was up her sleeves next. Neither of them trusted her that much they both agreed upon, and although Vlad figured he would possibly not survive after this mission was over it was a price he was willing to take for his Lord. No vampire had to like the king but it was part of their hierarchy system, you did what the leader said and unless a new vampire or someone of that sort was able to defeat them and kill them in battle their orders were followed to a cue. He looked up at her when she spoke and rolled his neck thinking the question over.

The CEO and old man was here in New York in the main Google building but from what she said she didn't want to go after the old man just yet. She wanted to go after someone that would make him give up everything and so they of course wanted the son. The son who was in Las Angeles, California making off with his father's money yet still one of the smartest and most influential humans alive. "The son is in Las Angeles, he's probably closer than Sergey who is in Japan for a business meeting or something of that sort. " He said looking over to Cain who nodded at the info, NightKill had wanted them to keep track of the Google fools for quite some time so they had a tracker watching each and every one of the names they were given.
((sorry its short))

CainVulsore

Posting Master





Number of posts

: 434


Registration date

: 2011-08-21



Cadia listened quietly as Vlad explained the locations of their secondary targets, the son was easily their best bet...perhaps he would even be their hostage asset. First she needed to find out what the Father's relationship was with his child, if it was not a good one then it would drastically change the outlook of how they should confront the greedy youth. Taking this into consideration she asked Vlad another question, "Do you know how the CEO sees his son? I understand the relationship is not mutual but could this child be our hostage or simply an asset to find someone closer?"
Last edited by Corra on June 11th 2012, 10:28 pm; edited 2 times in total
____________________________________________________________________________________________________________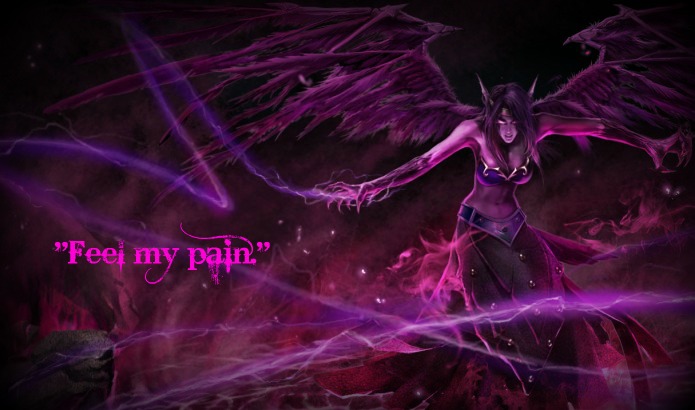 Corra Stats:




NPC stats:

Corra




Status

:


Quote

: "Insert Quote from Character Here" or etc.



Warnings

:


Number of posts

: 53


Registration date

: 2012-02-14



Cain listened in on the conversation going on feeling like a second hand fool to these two, she had foolishly taken control of him and it was all because Vlad had gotten himself harmed and he just had to save him. Vlad knew Cain was upset with the outcome and knew it was his fault, he should have been faster, should have been stronger, but the past is the past and he cannot change that now he has to look to the future and find out how to end this mission before it gets out of hand. So, when she started to speak he stood there and thought about what she spoke aloud. "The father views his son in the highest of regards publicly like all good 'politicians' and 'business owners' should even if in the dark the feelings are mutual, he still cares for his son. He will be the best target, for your hostage situation. Though which would you like to do first? The workers or the son?" To him taking both situations on at the same time, a team to take the son, and a team for his employees seemed like a better idea but at this point it was up to her to decide. Essentially, or metaphorically speaking, the ball was back in her court.

CainVulsore

Posting Master





Status

:


Quote

: "Bitch, I am the Lord of Shadows."



Warnings

:


Number of posts

: 434


Age

: 25


Registration date

: 2011-08-21



TIME SKIP

Corra smiled ruthlessly at the man trembling before her scythe, he was once a mighty dignitary in the human world, his power and riches placed him on an imaginary pedestal like so many before him. But now, as thousands of enraged workers pounded at the doors of the Google Headquarters, screaming for him to save them, he coward...why? Because toads, no matter how puffed up they made themselves, were still only toads. It was frightfully amusing watching his pedestal corrode from beneath him.

Not moving her blade from the man's neck, she turned and face Cain who should hopefully have been restraining her captives son still. "My Lovely is scared, he wants to see his baby boy!" She cackled, "Bring him here, let them look into the other's eyes and mourn the relationship they could have had." She didn't even bother sending the order through Vlad it was obvious it was a demented enough request that even Cain would find it amusing to watch.

"Oh my Sweet, why the sad face! This is only a game Lovely, no need to be a sore loser. Ah yes, yes, that's right...you didn't play very fair in your game did you..." She mocked the son of the CEO, running her black nails over his cheek as though she was teaching him a moral lesson, "Didn't you know that no one benefits from cheating? Except, of course, those who didn't play it." She purred and kissed the young man's cheek, still not moving her blade from his father's neck. "Shut up you fucking sicko, you won't lay a hand on either of us!" He snarled, pulling away from her kiss. To this Corra simply laughed and stared at Cain who was restraining him.

"Oh? I won't hm?" She was still looking at Cain when she said this, assuming he understood her next order was to hurt the boy in some way. When he yelped and cried out for him to stop she smiled coyly at him, "I would kill both of you in a heartbeat, however, I think we would all benefit more if you accept my offer." "Offer? Name your price." He tried to bargain money but Corra simply chortled and grinned with sinister pride. "My price? Oh yes, yes Lovely, every game has a price of course! Good, good you're learning! My price is your souls...body, heart, and mind. Forever." She said as calmly as though she were explaining the rules of a board game.

The father and his son both recoiled in protest but after a long moment or two they tensed themselves and the son nodded solemnly, "What is required in that game?" He asked, downcast and clearly miserable, she was breaking them at last. "Make a pact with me...if you disobey me you lose if you listen you will have some resemblance your regular life." Though not at all happy with the offer, after the past events of trickery that lead to this pinnacle moment were more than enough to convince them that this was the only way the could save their pathetic, money-grubbing lives. She'd give them over to Nightkill to help run the business the way he wanted without needing to train others to do it or use up his own time, and the mission would be over. Then she'd have to deal with Cain...no doubt he would be after her again the moment his pact was finished.

TIME SKIP
Both the men made their pact with her, and so she had them both released as she ran over their conditions briefly, explaining that they couldn't run or they'd basically blow up, they couldn't disobey or the bacteria would eat them alive, and they couldn't seek a healer or an antidote as she was the only one who possessed it. Though she did it hesitantly, she adjusted the pact to allow Nightkill to give orders as well, making his word just as severe to disobey as her own. "Good Lovelies..." She cooed, toying with the dagger still in her hand, ready to defend herself in the small penthouse office of the Google Headquarters...the mission was over Cain was sure to attack soon.
____________________________________________________________________________________________________________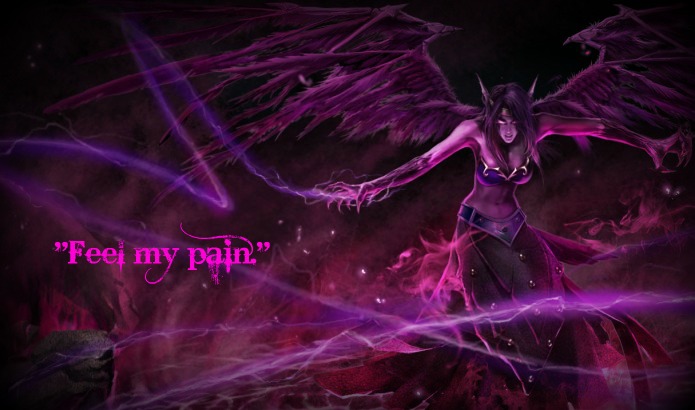 Corra Stats:




NPC stats:

Corra




Status

:


Quote

: "Insert Quote from Character Here" or etc.



Warnings

:


Number of posts

: 53


Registration date

: 2012-02-14



Nightkill came to the Google Industries Headquarters soon after the pact had been made. The workers had been cleared out, told to take a holiday and completely forget what had happened here. Told very convincingly. Nightkill had a device that would wipe out select memories when placed on a person's head, and his engineers were hard at work dealing with the Google employees.

To be honest, he hadn't actually thought this would totally work. He hadn't particularly cared too much for the idea either. He could easily hack into Google anytime he cared to do so- he was a smart guy. There were no real blocks against a guy as smart as him, though he was aware he wasn't being very modest right now. But this made official, of a sort. And that was useful for him. Another large resource he could, but this one had made him stronger than most countries. That was a lot of power at his fingertips and one he could and would get a lot of use from.

He wondered how Cain and Corra had gotten along. He felt that they would have been an interesting time, the zombie and the vampire. They would probably be murderous now. He wasn't sure if he had made the right choice pairing those two up, but what could you do? You had to see what would occur and how your team would work. Harbingers was a large group as in it had a lot of money and resources, which were ever increasing, but a small group with the supernatural members it actually had. And the members it had were quite independent. Team group it usually was not.

So he could tell pretty quickly upon reaching the penthouse level that things between Cain and Corra were not good, though the mission had been accomplished. The CEO and his son were prisoners now, even if they were technically free men. Nightkill gave a smile upon seeing the job well done. "Nice work, you all." he said, nodding to Cain, Vlad and Corra. "You really did a splendid job here."

Guest

Guest





When the pact had been made complete and the mission finished Cain smiled a Cheshire grin as he felt the bonds from his own pact lift away. His hands rested upon the Kilij of Shadows as he waited, lying in wait for the man of the hour to come up to the penthouse. For when that happened the fun would truly begin. Cain was itching for some payback and this time only one death was needed for that to happen. Oh, it wasn't the death of the bitch or her boss oh no it was for someone he should have let die back when all this originally took place. For if that death had taken place well then none of this could have ever truly happened. Yes, before the night was over Vlad would be dead and the bitch and her boss would pay dearly for what they did to him.

A wicked glint formed in his blood red eyes when the 'man of the hour' finally walked through the pent house doors and gave them his ever infamous smile as a greeting. Oh, how he wished to cut off the alien robots head and let his wolves eat the scrap metal that was his body but that just couldn't be done right now. There was no fun in that now was there? He smirked off to the side, he could see Corra and NightKill from his little corner where he and Vlad stood but if they wanted to see him they had to be looking exactly at him. Which Nighty did if only slightly to give him and Vlad a nod and to say good job. But the old fool's attention quickly turned back to his little bitch after that.

This was the moment he had been waiting for all night. A shadow appeared incasing Vlad fully and quick enough so that no noise could be heard a hole just big enough for his Kilij to fit into was made as it was plunged deep into the Vampires back. Once that was finished instead of having the body drop to the ground and make noise the shadows, along with the body, melted right back down into the shadows where they belonged. The 'monster' who stalked the night died and returned to the shadows, it only seemed fitting to the Lord of that domain. Quickly after the entire room became pitch black, but darker than just your average run of the mill middle of the night and power runs out making it so you can't see too far out in front of you. Oh, no, this was Cain's little version of pitch black. The type he used to keep his apartment of shadows…well hidden in the shadows.

The room was almost completely dark, oh sure there was still light in the air so there could be shadows but it was dark. He had made so many shadows, with layers upon layers that it seemed to be like a foggy night. He was grinning a sadistic grin in the literal 'can't see your hand when it's a foot in front of your face' darkness he used the shadows to pick him up and move him around so he didn't make a noise. "Oh NightKill and Zombie Bitch, you two have humiliated me more than once…its time you paid for that. You'll leave here alive don't worry but my friends and I want some payback." He whispered as two shadow whips shot out at both of them. Along with that he had two shadow monsters rise out of the shadows holding two brutes. The Brutes cracked their necks and slammed their feet on the ground. Sure they couldn't see either but the shadow monsters could tell them where to attack.
Last edited by CainVulsore on July 4th 2012, 11:37 pm; edited 1 time in total

CainVulsore

Posting Master





Status

:


Quote

: "Bitch, I am the Lord of Shadows."



Warnings

:


Number of posts

: 434


Age

: 25


Registration date

: 2011-08-21



Cadia stood over the former CEO's desk, running her fingers down her dagger as bacteria crawled up its blade and danced at the tip like a water droplet tainted by poison. When one thought about it, and most did not, it was much like her own heart. She had been pure once, crystalline and good, but the world stained her crimson and stabbed her soul with the blade of betrayal...that was the very poison that turned her black as night inside and cast a fog over her conscience. Hell itself was unable to hold the venom that the world, supposedly weaker than death, had smitten her with and now all the world would wish that they had never sunk their fangs into her...because they would see what hell was like as she had, and they would all taste the bitterness of her decay.

A noise turned her from her thoughts suddenly and she prepared herself, Cain was hiding in the shadows with Vlad somewhere but she fully expected an attack at any moment. She had seen him sink away as soon as the mission was officially completed, he would be drunk on freedom and rage by now and frankly it surprised her a bit that he hadn't yet attempted anything already. There had been nothing to stop him, and it would be foolish to wait for Nightkill...then again Cain was arrogant and stupidity drove his wild temper like a lamb to the slaughter; but there was only so many times his sheep dog would save him from the knives of his master. Something told her that he would kill that dog that very night.

The bump turned out to be Nightkill, perhaps if an ambush pursued, which was obvious from Cain's attempt in hiding himself, the Lightning Pole would make good use of himself. Emotionless as Cadia always was, the elf woman stepped into a patch of light where the moon shone through the half closed blinds of the penthouse, but her form did not take that of a zombie's like Corra's always did. It was probably around midnight, making it roughly three days since they'd embarked on the mission. To her that was fairly good time to take down the entire Google Industries, she expected high rewards for putting up with a team mate and finishing the job so quickly.

"I wouldn't call this work nice Nightkill." She stated sternly, it was clear she didn't really like this man, she was simply tolerating him for the time being. "These men are yours to use as you please, they have agreed to listen to whatever you ask of them. Consider them a bonus." She added, looking at her captives in the corner nearest the wall to wall window on the north side of the office. Just then however, Cain decided to make his move. Expecting it, the dagger already in her palm turned into a scythe; she couldn't smell Vlad anymore, that had to mean he was dead already. That only made things easier, the fool killed his ally and audaciously rushed into a two to one battle.

"You just don't know when to quit fighting do you boy!?" Cadia snarled, it was hard to see but she had impressive sense of smell and hearing that came with being an elf, it would guide her well enough through the darkness. "Nightkill tame your pet before he bites than hand that feeds him!" Her words were angry but her tone was not, in fact nothing on her suggested any emotion but indifference. When the whips lashed out the darkness, she heard them and jumped to the side, missing them by a mere second.

After a moment she heard a growl, no two, and sighed under her breathe. He was bringing helpers, wonderful. Cadia quickly stomped the ground twice and uttered a few soft words and the cement trembled and split open in two separate areas. The pits of hell beneath the creatures that rose from it was bright enough to light the area around them just enough to see the demonic beasts waiting to fight her own minions. "Thesia, Colaes, deal with them." She ordered and they did just that. Thesia would use her speed to confuse the enemy, spiraling around them until Colaes was able to get a clear shot and sock them with immense strength. The strategy seemed to be working well enough for the brainless thugs so she left them to it and minded her own fight, "Nightkill your lightning might help light the way a bit, worth a shot." She said, taking a stance and aiming her scythe blindly into the shadows.
____________________________________________________________________________________________________________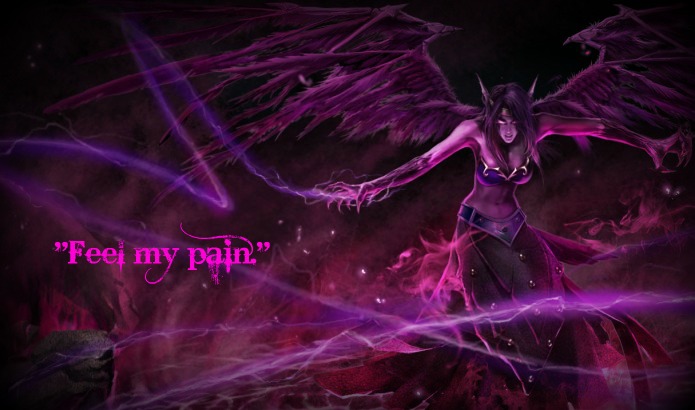 Corra Stats:




NPC stats:

Corra




Status

:


Quote

: "Insert Quote from Character Here" or etc.



Warnings

:


Number of posts

: 53


Registration date

: 2012-02-14



(Hold on, let's discuss some holes here. First, if we accept Cain can somehow suck all the light from the room, he logically cannot create those shadow whips, for shadows require light. You can't have shadows in a pitch black room. Second, Cain himself should not be capable of seeing in the darkness since he lacks the technology to do so, such as night vision goggles or whatever.)

Guest

Guest





((umm there is still light this is straight from my post: The room was almost completely dark, oh sure there was still light in the air so there could be shadows but it was dark. He had made so many shadows, with layers upon layers that it seemed to be like a foggy night.
And Cain can see in his own shadows... He's been in the dark for ten years plus if he couldn't see his own constructs at night it would be retarded))


CainVulsore

Posting Master





Status

:


Quote

: "Bitch, I am the Lord of Shadows."



Warnings

:


Number of posts

: 434


Age

: 25


Registration date

: 2011-08-21



((ooc: he did say that NK that's why I didn't say anything, otherwise I think anyone would have. Someone please post xD I'll reply Saturday morning))
____________________________________________________________________________________________________________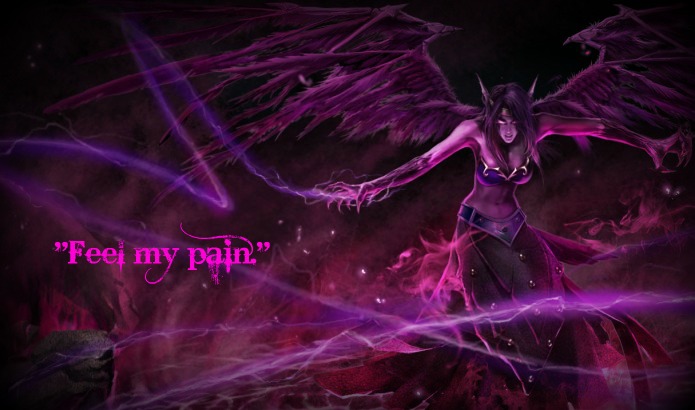 Corra Stats:




NPC stats:

Corra




Status

:


Quote

: "Insert Quote from Character Here" or etc.



Warnings

:


Number of posts

: 53


Registration date

: 2012-02-14



Page 3 of 3 •
1, 2, 3
Similar topics
---
Permissions in this forum:
You
cannot
reply to topics in this forum