Top posting users this week
2>
Rating
Language 2: Swearing is generally permitted. However, the language cannot be used to severely abuse.
Sexual Content 2: Sexual content is permitted. References and writing about genitalia and sex acts are permitted, but explicit detail is not. Fade to black, or use the dotdotdot rule. (Let's keep it PG-13.)
Violence 2: Graphic violence is permitted. Explicit description or in-game narration violence is allowed.

Despite these ratings, keep in mind that there is a limit, and you should not cross it just to garner attention. Also, resorting to curse words is also like adding senseless fluff to your posts.
License
Some rights reserved. This forum, and all of it's content, is licensed under a Creative Commons Attribution-NonCommercial-NoDerivs 3.0 Unported License
Disclaimer
Superhero RPG does not own any content written or distributed by Marvel or DC Comics. All of the content referencing to Marvel or DC belongs to its rightful owners. Superhero RPG does not claim rights to any materials used such as Comic Book, Movie, or Video game character images.
Superhero RPG does retain the rights to any and all posts made by the original authors that are a part of SuperheroRPG.

Copyright © 2008-2021 by Chellizard, Spirit Corgi, and Pain. All rights reserved. No part of this website may be reproduced or transmitted in any form without the written permission of the author or the Site Owners.
Teacher by day, hero by night. How cliché, Scarletta sighed and slowly dropped to a couch, one hand resting in between her feet and against the cool concrete while the other arm lay strewn across her knees. New York City was by far her second favourite city in the world. London was of course her first favourite but then that was her home town, it would always be her favourite. New York had been her refuge at her darkest hour, it had been a place where she had met friends and made relationships which were stronger than friendship alone. A sharp twinge chose to rake through her body right at that moment causing her to suck in a sharp breath and stand up rather quickly. Scarletta Jones stood on top of the roof of one of New York's many gyms. Except this gym was her gym. The one that was owned by the organization she had joined after leaving New York last time. The view from this high up was break taking but it also gave her a good view of the city and the rushing cars, the fast cars as business men and women rushed home. The sun was just beginning to set on the crisp, cool night which tugged at her bound hair and blew loose a few of the shorter curls. The wind unpicked one of these blonde strands which curled against her temple. Scar brushed it back in annoyance but to no prevail. Another pain made her hand press against her stomach in order to try and hold the pain somehow inside of her. She must have pulled a muscle when she was going the stomach crunches today. Either that or some weird angel reaction she hadn't yet figured out. Faith had meant to leave her her blood to help warn Scar if there was a demon close by but the blood had changed her into something that wasn't quite... human anymore.

With a sigh Scarletta glanced at the pavement below then wrapped her arms around the drain pipe and slid down the side of the building to the pavement. Her feet carefully touched down before she let go of the pipe and started down the street, her black heeled boots were surprisingly quiet even on the cemented side walks. She'd already had to stop a mugging and the sun hadn't even set yet. Crime was so petty in New York. On every street there seemed to be something that was wrong. An old lady who had her handbag stolen, some gang beating up the local nerd who was just trying to get by, some owner kicking their dog. Even if there were millions of Super's they couldn't fix humanity, they couldn't erase its dark areas. But then again everyone had that little bit of darkness - maybe they drunk, maybe took drugs, maybe they lost their temper quickly. Even a Sup. Scar sighed and put her hands in her long black trench coat which flapped around her knees as she walked. The thick coat was more to hide her weapons than to shield her from the cold though it helped with that to, she didn't like to use her fire unless she really had to. Under the open coat was a simple tight fitting, slimming black T shirt tucked into leather trousers. A chunky black belt hung low against her hips and carried most of what she needed; guns and her daggers; first aid kit and tools; rope and her mobile phone - well she wasn't exactly going to leave home without it.

Just as Scar thought that tonight but be one of the nights that she could go home and relax with a film, a piercing scream ripped through the air causing her to wince. Tilting her head she paused, waiting for the noise again. Just as she thought it was a blip, perhaps the noise of a film drifting through an open window it came again, making her blood turn cold and the angel fire within her burn with anger. Scar didn't wait for it to fade this time. Taking off at a sprint that would have impressed an Olympic runner Scarletta made her way towards the ear shattering noise.

Ember_Fangs

Mega Poster!





Status

:


Quote

: "Insert Quote from Character Here" or etc.



Warnings

:


Number of posts

: 1303


Location

: England


Age

: 26


Job

: Cleaner; swim instructor; waitress; journalist


Humor

: Russell Howard AKA taking the piss.


Registration date

: 2009-09-01



New York City. Some saw it as a bustling paradise of modern architecture but Cadia did not. No, to her the city was like a cesspool of insects, squirming to break free of the filth that kept them fending for their pathetic, meaningless lives. The towering buildings reminded her more of bars in the prison that was the city, locking those within their shadows from seeing the world beyond their simple views. Cars honked around her, men woman and children were yelling, laughing or talking obnoxiously on those contraptions human's of those days called cell phones, this place was a living monument of noise.

The elf woman leaned her back casually on the dirty brick wall of a facility marked with the title, "Victoria Secrets" She wasn't sure what these "secrets" were or which human was Victoria but she imagined she was probably the window length poster of the half naked woman at the front. How vain human's were, such evil really should have been diminished long before she had the chance at life once more. Oh well, that was why Fate brought her back...she was the living embodiment of revenge at it's best and her only goal was to fulfill the void that kept her breathing. Vengeance, beautiful, bloody, satisfying...almost an unworthy end for the scum of the earth.

"Too much pointless racket...it's time for some screams." She chuckled maniacally to herself, stroking the sheath that held her dagger at her waist as though it was as casual a thing as a purse. A sickening grin, far too human to belong to the monster that bore it, twisted her face as her thoughts began to dwell on joyous massacre. Why not? She hadn't committed mass murder in a few days and even super villains deserved a little fun every now and then, right? Her crimson eyes surveyed the crowd, scrutinizing the worms, with their squishy pink bodies and ignorant faces, in disgust. Every single on of them deserved to die right then and there...and every single one of them would taste the viral pestilence of her scorn that day. Her grin grew wider. Beautiful...bloody...satisfying...

The first man had no time to react, it wasn't even noticeable that she had drawn a weapon until she was inside his pointless guard and had sliced up his entire chest region with a single strike. The eyes of her victim went wide as he coughed up blood and she pulled away to admire her work. His hands grasped at his abdomen in shock, clasping at it as his insides slowly slid out one at at time, no longer held by the muscles and flesh that kept them in place. A fountain of blood and juices splashed to the pavement as his knees buckled and collapsed and he fell into the succulent consequences of her vengeance on all life. The meat sack made a sickening splat as it squished the organs on the sidewalk and sent a small wave of blood on the nearest woman. That's when the sheer surprise of the event final crossed the stupid bridge in the minds of the city-dwellers and the first wonderful screams rose like a shattered mirror in silence.

It was game on from there, Cadia licked her lips calmly and suddenly her form began to change when her flesh peeled away as though it were withering and decaying before the frantic people of New York City. Children were screaming for their mothers, cars were racing to get away, even at the expense of running others over, sirens were going crazy. It was like a scene from a horror movie and she was the horrid monster atacking.

In a moment a completely different elven woman in appearance and personality stood before the pandemonium, laughing hysterically while holding the saw edged dagger that graced her palm. "RUN RUN! FAST AS YOU CAN!" She cackled viciously. Four feathers were dangling from the pommel of her blade and one began to glow eerily before suddenly falling to the ground. The moment it touched the sea of blood around her booted feet it vanished and her weapon elongated, turning into a terrifying black scythe that alone caused more panic. Corra belted out another laugh and chopped a woman and her 12 year old in half in a single swing, her eyes beaming in sadistic pleasure as their blood and organs splattered across several cars and the wall of the building she had just been leaning on.

"I will catch you...gingerbread men...." She hissed to herself, chuckling at her badly done, inhuman joke and continued on her way slicing and dicing at the population of New York City, enjoying the blood curdling screams and even the occasional comment spat her way before one died.
____________________________________________________________________________________________________________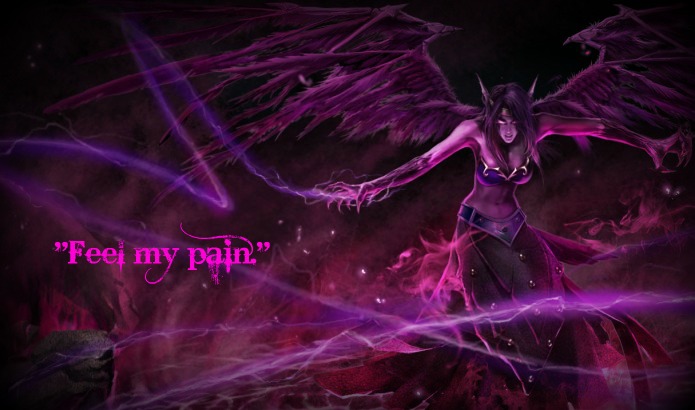 Corra Stats:




NPC stats:

Corra




Status

:


Quote

: "Insert Quote from Character Here" or etc.



Warnings

:


Number of posts

: 53


Registration date

: 2012-02-14



____________________________________________________________________________________________________________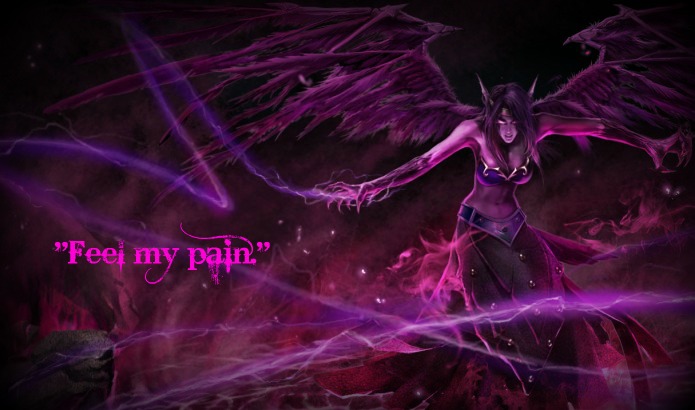 Corra Stats:




NPC stats:

Corra




Status

:


Quote

: "Insert Quote from Character Here" or etc.



Warnings

:


Number of posts

: 53


Registration date

: 2012-02-14



---
Permissions in this forum:
You
cannot
reply to topics in this forum