Top posting users this week
2>
Rating
Language 2: Swearing is generally permitted. However, the language cannot be used to severely abuse.
Sexual Content 2: Sexual content is permitted. References and writing about genitalia and sex acts are permitted, but explicit detail is not. Fade to black, or use the dotdotdot rule. (Let's keep it PG-13.)
Violence 2: Graphic violence is permitted. Explicit description or in-game narration violence is allowed.

Despite these ratings, keep in mind that there is a limit, and you should not cross it just to garner attention. Also, resorting to curse words is also like adding senseless fluff to your posts.
License
Some rights reserved. This forum, and all of it's content, is licensed under a Creative Commons Attribution-NonCommercial-NoDerivs 3.0 Unported License
Disclaimer
Superhero RPG does not own any content written or distributed by Marvel or DC Comics. All of the content referencing to Marvel or DC belongs to its rightful owners. Superhero RPG does not claim rights to any materials used such as Comic Book, Movie, or Video game character images.
Superhero RPG does retain the rights to any and all posts made by the original authors that are a part of SuperheroRPG.

Copyright © 2008-2020 by Chellizard, Spirit Corgi, and Pain. All rights reserved. No part of this website may be reproduced or transmitted in any form without the written permission of the author or the Site Owners.
Donate to SHRP!
Superhero RPG will be able to keep our custom domain, copyrights to your works, and an ever growing appearance that will change over time! 100% of your donations will go to Superhero RPG and nothing else.
Page 2 of 2 •
1, 2
"Hahahahahaha..." Scurra began to chuckle, which transformed into a sinister and sadistic laughter "AHAHAHAHAHAHAHAHAHAHAHAHAHAHA!!!!!!"

Scurra looked at the girl, who she now knew as Elaine, with amused and sadistic face. Though Scurra didn't manage to kill or capture Elaine, she had managed to do something else. Scurra looked at Elaine with her intuitive eyes and thought of the fun she could have with Elaine. But it was time to poke and prod and make her escape.

"You're becoming just like me, maybe next time you truly will give into your urges" Scurra said "Or maybe you and I can work together someday, I look forward to what you become Elaine"

Scurra looked at the Black Knight next, he was nice and muscular, toned and his voice was powerful and it intrigued her. Scurra could tell that while being strong, he was also smart. Which made her even more excited.

"Well Puddin" Scurra said in an amused tone at Black Knight "You shouldn't be worrying about me, those kids need you more than I do. They could fall and hurt themselves. Catch them if you can"

Scurra smiled as she heard the clicking sound and the explosion as the holder blew and the bus began to plummet towards the unforgiving concrete. The screams of the children could be heard, and it wouldn't be long before they died. Scurra remained trapped in her net, but she managed to sneak in some of her Dragon's Breath formula in her mouth by pouring it onto her breast and collecting it into her mouth with periodic self licking, taking advantage of her position and her contortionist capabilities, saving it for the right moment.

The Fool




Number of posts

: 8


Registration date

: 2011-02-15



"Let go!" Elaine exclaimed in the Black Knight's face. She wrestled her wrist out of his grasp and took a step back. Her pistol dropped down to her side, as her anger stirred within her. Bloodstains swam out of the black box Elaine walked towards. Its viscosity sunk into the cracks of the building. Feeling her anger drop into her gut, her guilt and remorse came to the surface as she wrapped her rope around her arm.

Just as the situation seemed under control, the clown let out a severe pun that detached the bus. Elaine stood back in helplessness as the bus began to plummet. She couldn't help the bus. The only chance those children stood was if Black Knight saved them. Terrifying screams were drowned out by the hideous laugh of the clown who sent them falling to their deaths.

To keep the situation under control Elaine rushed over to secure the clown with her rope. Black Knight needed her to remain calm and cool. She must drown out the insidious and ribald suggestions of the clown. She took her bandanna off just in case she needed the clown to be quiet, and stood over the netted clown. Just gazing upon the clown boiled her on the inside. She needed to remain calm; this woman wanted Black Knight for some reason and they needed to find out why.
The Black Knight glared at his new Phantom after her response, he had a few words for her but now was definitely a bad time. He understood her anger and frustration, but she needed to learn to control it. He turned his head to view the clown, she was laughing madly at the two of them. This woman was truly insane and extremely dangerous; she needed to be locked away in a high security prison. He was glad to see Elaine ignore the clown's words, for some reason he had high hopes in this new recruit.

When the psychopath mentioned the kids, the Black Knight instantly became suspicious and darted his eyes over to view them. As the clown finished her sentence, just as he feared the school bus was sent plummeting towards the ground. The explosion was bright and powerful, but it wouldn't slow him in the slightest. He sprinted towards the roof's edge as he pulled out his grappling gun. He shot the gun at the top of the bus and simultaneously flipped on his power bracers. The hook dug into the metal roof and instantly the wire locked into place. The momentum the heavy bus gained from falling stopped dead, and luckily before it fell too far. Thanks to his temporary super strength, the Black Knight held the bus up with a durable wire and prevented the children from plummeting to their death.

Unfortunately while doing this his guard was down and his back was facing the two women. He had no choice but to leave the psychopath up to Elaine, at least while he lowered the children to safety. He had to be careful and lower the heavy school bus slowly; if he was too hasty it could prove fatal to the kids inside. The Black Knight turned his head to shout over his shoulder. "Don't listen to her!" He grunted out as he felt his muscles tense up; the power bracers taking their toll on him. It would take him a little while to properly save the children, much longer than he wanted.

____________________________________________________________________________________________________________
"Midway in life's journey, I found myself in the dark woods, The right way lost, To tell about those woods is difficult, so tangled and rough, It's savage just thinking of it now...I felt the old fear stirring, from where my shadows were born."

The Black Knight

Posting Apprentice





Status

:


Quote

: "Insert Quote from Character Here" or etc.



Warnings

:


Number of posts

: 255


Registration date

: 2009-11-01



"I want you to die so badly." Elaine said through her teeth.

"I know what you really want." Scurra squirmed in her net, feigning her escape pattern from Elaine.

"We both do, but I'm not giving in." Her youth seemed to fade beneath her. The death distraught her, but caused the maturity that Elaine occasionally possessed to come up.

"What if it costs you your life?" Scurra licked her chest.

"I don't think you're in any position to talk about that."

Calamity overtook the rooftop as the scream of children plummeted as fast as the Black Knight. Elaine watched on, taking her eyes off of the wrapped up clown, her first mistake. Scurra licked the chemical on her chest and spit it out towards Elaine. Flames gave Elaine s sense of reaction to the wrong stimulus. As she responded to the fire that lacked substance, Scurra shot through the net and landed a blow to the back of Elaine's neck. A painted smile came over the face of the deranged clown as she surveyed her distorted kingdom. "Well boys…" The shrill voice rang across the metallic railings of the roof. "…You guys are back on the clock. Grab the girl, clean that guy out of the Iron Maiden, and get the video equipment." Scurra reached down and picked the hat off of Elaine's head, and placed it firmly on her head.

The mangled corpse of the poor soul Elaine failed to save, flew towards the street. He impacted through the roof of a parked car; the alarm echoed out the sudden demise. After the fall, his body hardly held any distinguishable characteristics, save for the note that Scurra attached inside of the man's straight jacket. Howdy Partner. I reckon' you wonder why them cowpokes is all fallin' from the sky. Well, reckon it might have somethin' to do with me, your trusted sidekick. I'm leavin' this hussle and bussle crime fightin' and going into them movin pictures. Reckon I'll be somethin' famous in a few hours. I'm just that good at getting' attention. –That Poor, Poor Cowgirl

"I guess your boss is going to come looking for you." Scurra played with a set of jacks within her fingers. Proximity made her seem like a towering figure to the smaller statured Elaine. Straps and buckles held Elaine in check in her straight jacket.

"Of course, and you better hope he kills you…" Elaine could only protest by moving her arms in vain. Scurra wrapped her lower legs in a plastic wrap to keep her shadow jump neutralized. Bumps in the road tore through the suspension of the vehicle , giving Elaine a sense that every bump took her closer to what she could assume would put her in the clown's evil trap.

"This part doesn't call for you to be a tough girl; all I need from you is a pulse, and to keep your pretty little mouth closed when your boss comes." Scurra reached down to place her hand on Elaine's jaw and pull her head upwards to engage her gaze. "Now, how does it feel to know you made the wrong choice? How does it feel to know that you could've ended it all right there, but you listen to some delusional man talk you into your grave?"

Elaine snarled back as she leveraged her back against the cold metal of the van. "I'll keep that pulse, but you won't."

"Oh please. In this scene, you're the show girl who gets in over her head, and I'm the lone desperado…" Scurred donned Elaine's hat and felt the edge of it. A small speaker rested inside of it. Like an insect torn from a leaf, Scurra laughed at the hidden speaker. "Have you heard enough Mr. Knight. I bet you can't wait to see your little girl all grown up on the stage." She moved to the back of the van and popped open a window. "Did you really think that little net would hold me? I'm going to use it to hold your little girl here, so you better have some real faith in your inventions…" With her hand dropping down to release the speaker out the window. "…Mr. Knight."

Sound stages that once broadcast television serials in the fifties and sixties always appealed to Scurra. Even in her current state she kept a fond feeling towards them. Previously in life they gave her a sense of justice. But, now she saw them for what they really were; dead actors who could do nothing in reality pretending to save damsels from written scripts. Scurra fancied herself a director and writer of sorts, but not in the traditional sense. She much preferred the world that she now created, full of devilish little creatures and her actors that would give her the performance of a lifetime. Scurra wrapped Elaine's bandanna around her neck and straightened the vest Elaine wore to the roof scene. Around Scurra's waist rested Elaine's pistols and her lasso. "Showtime."

Lights flashed from all around the soundstage. Scurra walked in front of the one 35 mm camera she used to broadcast these executions. "I gotta special treat for ya'll today." She rested her leg upon the wooden railing and placed her arm slightly in between her knee and thigh. "I suppose you're getting tired of me only using B and C list actors for these specials I make." Scurra spun and rotated on the ball of her foot and walked over to a large barrel about four feet high and fifteen feet in diameter. The barrel hissed and rattle as Scurra walked towards it. Giving a presentation on what the crowd could expect, Scurra reached her hand into the barrel. A smile crossed her face as she pulled her hand out with a rattlesnake biting into her hand. "Now, I know what ya'll are thinkin' 'That ain't a real poison snake.' Well, tell that to this guys family." The camera panned over to three of her costumed men laying dead on the ground. Within their corpses rested two rattle snakes, sitting and waiting for what the situation would bring to them. Not wanting to waste any of her resources, Scurra tossed the snake back into the barrel and walked over to recover the two test snakes she let loose on her victims.

Thousands of snakes lined the barrel in the middle of the wild west stage Scurra constructed. "I promised I would stop using those nobodies, but I'm sure you'll forgive me when I bring out the starlet of the show." The camera panned over to a hollow stand out of a building with the word "Saloon" over it. Attached to one of the posts rested Elaine; Scurra followed through on her promise of making Elaine a showgirl. Making use of the wardrobe and make-up, Elaine wore a green, silk showgirl dress with gray hose. Her hair curled around her shoulders, showing the length that Elaine usually hid in her pigtails. A bandanna wrapped around Elaine's mouth, pulling her hair towards the side of her head. Around her upper body Scurra tied her to the post and pinioned her hands behind her back with rope. Two men walked out of the saloon and untied the rope that held Elaine to the post, while Scurra showed off her prey. "You may not be familiar with my guest star, but everyone's favorite Black Knight knows exactly who she is." Scurra waved the camera over to the action. Scurra's henchmen wrapped Black Knight's net around Elaine and secured it to a hook.

Slowly the rope hoisted Elaine into the air. Scurra laughed and walked over to the snake barrel and grabbed a snake. "While we wait for our special guest star to make his appearance, I'll get the opening act ready." Scurra reached the snake out and let it lunge towards the henchman who just carried out his orders to secure Elaine. He grabbed the snake and threw it to the ground, but not before the venomous teeth sank in. Forcefully the man stomped onto the head of the rattlesnake. Blood and venom ran from the man's arm as he stared at the wound. Around the stage everyone knew that if Black Knight failed they would die, but they needed to carry out this woman's orders in hopes that it would give Black Knight time to save all of them.

"It won't be long before our little girl here meets this same fate." The camera tilted up to catch a shot of Elaine held above the barrel with hands and feet bound, wrapped up in the net that Black Knight tried to capture Scurra with.

William was forced to leap from the rooftop down to the bus to catch it himself. Though his grappling device was capable of latching into the bus, he did not want to risk the roof of the bus giving in while he was reeling it down. If he had his grip on it, he could assure there was no chance of that happening. The Black Knight temporarily ignored all the other problems and quickly plummeted straight down, falling even faster than the bus. He would not allow the mighty winds to stop him, glaring down at the bus he quickly approached.

The caped hero skillfully landed on top of the freefalling bus, and acted immediately. He knelt down to thrust his left arm into the bus' rooftop while the other readied and fired his grappling device up to the very rooftop he leapt from. It was a sudden stop, but it saved them all from crashing into the ground. One arm held up an entire school bus, while the other supported him and all their weight. Though it had been very strenuous on his body, his will allowed him to push himself beyond what most were capable of. With a simple press of a button, the hero was able to slowly lower himself and all the children down to the safety of solid ground. As he was doing so, a man's corpse plummeted past him before crashing into a parked car below.

William reeled his grappling device back in and pulled his arm from the metal he had punctured. He rose to his feet and looked over to the vehicle that the dead man had plummeted into before their landing. Both the vehicle and the man were now nothing but a tangled mess of wreckage. A part of him wanted to go search the wreckage for a sign of life, but he had little time, and knew that there was no saving that man. He had done everything he could, he only regretted not being able to save his life as well, but now he could return to combating the villainess to prevent it from happening again to someone else.

However, due to his selflessness it seemed the psychopathic clown was able to escape, and his new ally had been nowhere in sight. He couldn't assume she was able to handle things herself, she was tough, but she wasn't ready for a situation like this. Perhaps it was a mistake to allow her to patrol on her own so soon, but at the very least she may learn something from this.

Thankfully William could track her location through the communicator he had given her, so if she were in trouble, the Black Knight would arrive quickly to rescue her or aid her in combat. He wasted no more time, not bothering to stick around for the 'thank you', and moved out to pick up on their trail. The caped hero used his grappling device to bring him back to the high rooftops, sprinting and leaping along them towards Elaine's location.

The Black Knight had been listening in on Elaine's communicator and was outside her 'studio' before that woman's sinister voice acknowledged him. He scowled at her words, but would not grant her a response. William knew she wouldn't do anything to Elaine just yet, not til' her 'star' arrived. He wasn't one to rush in without a plan, he intended to join the scene the same way he did when he first met Elaine. A stealthy strike was clearly the best course of action, or at least to him it was. The hero knelt down and withdrew the same cutting device, the tiny superheated dagger allowed him to cut a perfect circle into the roof. William silently removed the chunk of roof, placing it at his side before swiftly dropping into the building.

The Black Knight arrived on the set as scheduled, but his presence remained unknown, leaving everyone to assume he was just 'late'. He moved to take refuge behind a pillar, hiding in the shadows as he spied on his enemies. More dead bodies, he hated seeing lives wasted, but one man can only do so much. Before him was a group of thugs, a psychotic clown, and someone to save. Now it was just a matter of choosing what to deal with first, and he quickly made his decision. That woman was dangerous, she needed to be dealt with first, and the rest should be simple. His mind quickly went through his arsenal of gadgets, easily deciding on which was best to use in this situation.

William couldn't be sure that his projectile would be enough, or that he could simply incapacitate her, and he still had to deal with those snakes too. He chose to get up close for this one. The hero silently left his cover and was able to accurately coordinate throwing two gadgets at once. His right directed a knockout capsule into the barrel, and his left directed a smoke capsule towards Scurra's feet. After his gadgets exploded into large clouds of smoke, The Black Knight withdrew one of his pistols and made his move. He sprinted in as fast as his body would allow, ignoring the fatigue he felt from earlier. His intentions were to tackle the clown to the ground and instantly take control of the situation, but he was still prepared for a counter attack.
____________________________________________________________________________________________________________
"Midway in life's journey, I found myself in the dark woods, The right way lost, To tell about those woods is difficult, so tangled and rough, It's savage just thinking of it now...I felt the old fear stirring, from where my shadows were born."

The Black Knight

Posting Apprentice





Status

:


Quote

: "Insert Quote from Character Here" or etc.



Warnings

:


Number of posts

: 255


Registration date

: 2009-11-01



____________________________________________________________________________________________________________
Chloe Everdeen (Night Owl):
Spoiler:
Scarlet Hemsworth:
Spoiler: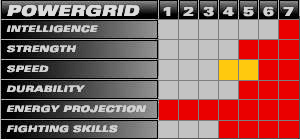 Chloe Everdeen

Post Mate





Status

:


Quote

: "Insert Quote from Character Here" or etc.



Warnings

:


Number of posts

: 196


Registration date

: 2011-08-22



Page 2 of 2 •
1, 2
---
Permissions in this forum:
You
cannot
reply to topics in this forum