Top posting users this week
2>
Rating
Language 2: Swearing is generally permitted. However, the language cannot be used to severely abuse.
Sexual Content 2: Sexual content is permitted. References and writing about genitalia and sex acts are permitted, but explicit detail is not. Fade to black, or use the dotdotdot rule. (Let's keep it PG-13.)
Violence 2: Graphic violence is permitted. Explicit description or in-game narration violence is allowed.

Despite these ratings, keep in mind that there is a limit, and you should not cross it just to garner attention. Also, resorting to curse words is also like adding senseless fluff to your posts.
License
Some rights reserved. This forum, and all of it's content, is licensed under a Creative Commons Attribution-NonCommercial-NoDerivs 3.0 Unported License
Disclaimer
Superhero RPG does not own any content written or distributed by Marvel or DC Comics. All of the content referencing to Marvel or DC belongs to its rightful owners. Superhero RPG does not claim rights to any materials used such as Comic Book, Movie, or Video game character images.
Superhero RPG does retain the rights to any and all posts made by the original authors that are a part of SuperheroRPG.

Copyright © 2008-2023 by Chellizard, Spirit Corgi, and Pain. All rights reserved. No part of this website may be reproduced or transmitted in any form without the written permission of the author or the Site Owners.
'superpowered and mutant citizens wanted

103 Corona Ave. 4pm-6pm. Monday to Friday

For research for the genetics of superhumans and the ability to splice their DNA for medical cures. Inquire within the building at the allotted time and receive a $500 cash reward for your time. '
The ad had been simple enough when she first found it. Fallen from a postboard in a bus station Shuriken had read it first in the dark. She didn't think much of it, but the New York Ninja had a tendency to keep track of help wanted signs, and now quick cash. As she heard one of the thugs she had taken out groaning as he exerted himself in getting back to his feet, the shadowy woman snapped a quick picture before jolting back into battle. As gunfire popped and a flashlight exposed the blur of the woman retreating to cover, the strange note had been forgotten as quickly as she saw it. Chie moved to toss a shuriken at her assailant, but as she grasped for her weapon, it was gone.
"Shit"
The screeching of a train's engine called the gunman and Chie to attention, and she knew this was her escape. Chie sprinted, weaving through pillars for cover in the dark. She had taken out the lights, but that had been the last of her throwing stars! As the whining engine of the train grew closer, Chie pressed on faster and her heart pounded harder. At the edge of the rails she leaped and jumped the gap seconds before the train came barreling into place. She didn't look back, instead, she kept running.
The next day
The clock ticked suspiciously low in the last class of the day. All the work was and the teacher was content with holding the student's ransom with a droning recap of the arithmetic they had studied that day. Chie was exhausted and her legs were still sore from all the running she had done the night before. The frustration was etched on her face, as it had the whole day. Beyond the monotony in the classes the nagging pain, and even the fact she had lost her culprit, she had used the last of her shurikens. Now she was scrolling through all the pictures of help wanted signs she had accumulated—most of them were too dark and blurry on her phone.  As she came to the note she had seen before, a familiar voice sturred her from her stupor.
"I went the other day, totally worth it" Marissa whispered from Chie's side.  
Chie's initial reaction was to hide her phone. No one was supposed to know about her alter ego. Marissa always seemed to know more than she let on. Once again her fellow athlete had more knowledge about the world of superhumans than she did. Letting out a sigh of relief, Chie nodded.
"Good to know" She added meekly under her breath.
The teacher glared at them and began to turn his ire towards them before the bell interrupted. Even if he wanted to yell, students blocked his path, and the clamor of rowdy students eager to leave blotted out their words. Marissa stood up with her usual smirk.
"What is your power anyway? Superstrength? Speed? Is that why you can outrun me?" She asked with an obnoxiously present sense of sarcasm.
"Sorry, that's confidential" Chie replied as she looked at the picture one more time.
The next day
The walk from the train station was short, but looking at the hall of science in the distance reminded her why she was there. A shiver ran up her spine when she felt the gelid wind's icy bite, it had gotten much colder since she left the school. She pressed on, pulling her jacket shut as she counted the street numbers. The location looked mundane, but as Chie entered she knew this was a scientific facility. The air was refreshingly warm but sterile, reeking of cleaning chemicals. The floor was marble and shined to a sheen, and the lights were blaring. As Chie entered, the young man at the front desk greeted her with a pleasant smile.
"I'm Chie Jordan, I scheduled an appointment for 5 o'clock"
____________________________________________________________________________________________________________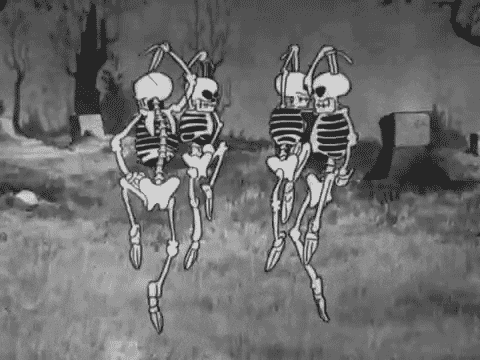 Remember: You are awesome!

SicilianDragon




Status

:


Quote

: "Fortnite battlepass, I just shit out my ass"



Warnings

:


Number of posts

: 53


Location

: Area 51


Age

: 23


Job

: Cook


Humor

: Dark and gross


Registration date

: 2022-07-04



The man nodded and looked back to their computer, typing away momentarily. If Chie had been particularly observant she would have noticed that the man wasn't using their computer and was putting on a front.

"Jordan you said? You're 20 minutes early. Go on and have a seat over there while I get some paperwork for you to fill out." He smiled as he pointed to the small waiting area with coffee and treats.  

The paperwork was the usual fair of legalese that ensured Chie was 18 years old, consented to be studied, and had an agreement on pay. The only detail that stood out was the section covering the confidentiality of secret identities. While staying in line with the Confidentiality of Medical Information Act, this office will maintain complete and utter discretion when working with those operating under a secret identity regardless of hero or villain status. Furthermore, due to the nature of publishing breakthroughs in medicine, you hereby consent to appear before a panel of experts to testify to the integrity of the research if needed.

- - - - - - - - - - - - - -

Wanting checked over the numbers for what felt like the hundredth time. Dealing with material that was merely theoretical was a hassle as it was all guesswork for make-believe results. The only way to know if you were correct was to test it but when the material potentially could explode in nuclear fission, you had to take it slow and think of how it could all go wrong.

He felt a buzz in his head, informing in that his 5 o'clock had arrived. With a thought, he muted it. He was still surprised with how successful this venture was. When he set up a clinic to study powers, he expected far fewer people to risk exposing themselves by showing up. He thought for sure people would want more than $500, but he supposed when dealing with people who risk their lives every day saving strangers, that they wouldn't be rational people.

He laid himself on a medical slab and released. His soul covered hundreds of miles in seconds. In what felt like a blink for him, he was opening a new pair of eyes in the back office of the clinic. He flexed his fingers as his soul settled into its new shell.

'Time to see if this one is faking powers.' He mused.

Several times he has had his time wasted by con artists and charlatans who think they can fake being special to get an easy $500. Had it not been for the paper trail it'd cause, he would have killed them.

Stepping into the reception area he saw his newest study. Some young girl, couldn't be older than 18. This didn't bode well since most kids were usually more hassle than they were worth.

"Chie? I can see you now." He motioned for her to follow. If she followed he would do the usual routine of checking her weight, blood pressure, etc, before leading her into a surprisingly spacious office where he took a seat at his desk.

He flipped through her file, not that he needed to. He already knew everything about her. Family, school, and colleges she applied to, her suspicious amount of school abscesses. Still, he had to keep up appearances.  Setting her file aside he looked at her.

"Thank you for coming in Ms. Jordan. My name is Dr. Malcolm. Hopefully, we can work together to help those in need. Today will be a bit longer than a usual appointment but you'll get a check for $500 when we're done."

He glanced back at her file.

"You said you have "Inhuman accuracy." Would you mind explaining that in a bit more detail? Such as when you discovered this ability, does it get better with use, if other family members have it, and why you believe this isn't just being talented or skillful. Anything you think is relevant."

He gave her a soft smile as he waited for her to speak.

Vorik

Post Mate





Status

:


Quote

: "Insert Quote from Character Here" or etc.



Warnings

:


Number of posts

: 150


Registration date

: 2019-09-15



As the young man clicked his mouse and idly tapped his keyboard in front of her, Chie kept a judiciously polite smile. Her eyes lingered on his own, and she struggled not to react when she saw the reflection of the computer screen against his glasses. Nothing was opened, and the computer's default wallpaper was exposed like a blank canvas. The man pointed her to a set of seats and handed her some convoluted paperwork that she blindly signed with a pen she had on her. Once she had handed it in, she was left alone in this eerily silent waiting room. The silence as she sat alone with the quiet man did bother alone, but coupled with dark clouds congregating in the sky outside and the strangeness from before, Chie was left somewhat unnerved.

Her cellphone saved her from her growing unease, and after replying to a group chat blowing up with baffling memes and random banter, Chie heard a door open and looked up. He was a toe-headed man, clean-shaven with bright eyes. Before he even spoke she could tell from his scrubs and jacket that this was a doctor. She rose from her seat and stuck her phone into her jacket pocket as he called out her name to an empty room.

Wordlessly she entered the room he beaconed her into, another spaciously decorated office much to her surprise. She was expecting a hospital table, but instead, a large desk stood between her and Malcom. Her suspicions were rising but she kept a level head, especially when Malcom reminded her of the prize: a crisp, clean five hundred dollars. More specifically, another batch of justice-delivering shurikens.

Malcolm's questions began to rise questions Chie hadn't dwelled on long. How did she know she wasn't just a badass? As she dwelled on the question silently for a moment she finally answered him back.
"Well, the first time I learned other people can't see in the dark. It's gotten better with time though. My mom taught me how to throw knives and I can hit the center without trying" She said finally, her eyes searching over the room as she searched her mind for words.
"I can't say for sure if it's a power, but I've got to say I've never seen another person who's able to do either of those things" She concluded casually. She shrugged as she pondered out loud.
"I don't know, Mom never mentioned any of this, and neither did my brother. I just can't explain it"
____________________________________________________________________________________________________________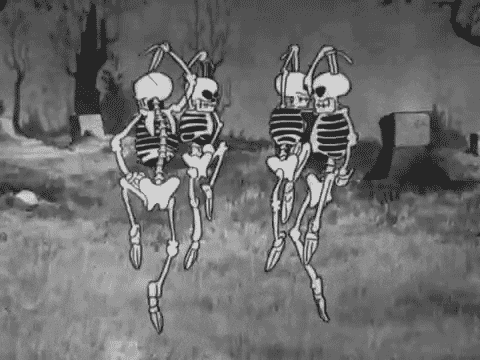 Remember: You are awesome!

SicilianDragon




Status

:


Quote

: "Fortnite battlepass, I just shit out my ass"



Warnings

:


Number of posts

: 53


Location

: Area 51


Age

: 23


Job

: Cook


Humor

: Dark and gross


Registration date

: 2022-07-04



---
Permissions in this forum:
You
cannot
reply to topics in this forum