Top posting users this week
2>
Rating
Language 2: Swearing is generally permitted. However, the language cannot be used to severely abuse.
Sexual Content 2: Sexual content is permitted. References and writing about genitalia and sex acts are permitted, but explicit detail is not. Fade to black, or use the dotdotdot rule. (Let's keep it PG-13.)
Violence 2: Graphic violence is permitted. Explicit description or in-game narration violence is allowed.

Despite these ratings, keep in mind that there is a limit, and you should not cross it just to garner attention. Also, resorting to curse words is also like adding senseless fluff to your posts.
License
Some rights reserved. This forum, and all of it's content, is licensed under a Creative Commons Attribution-NonCommercial-NoDerivs 3.0 Unported License
Disclaimer
Superhero RPG does not own any content written or distributed by Marvel or DC Comics. All of the content referencing to Marvel or DC belongs to its rightful owners. Superhero RPG does not claim rights to any materials used such as Comic Book, Movie, or Video game character images.
Superhero RPG does retain the rights to any and all posts made by the original authors that are a part of SuperheroRPG.

Copyright © 2008-2020 by Chellizard, Spirit Corgi, and Pain. All rights reserved. No part of this website may be reproduced or transmitted in any form without the written permission of the author or the Site Owners.
Donate to SHRP!
Superhero RPG will be able to keep our custom domain, copyrights to your works, and an ever growing appearance that will change over time! 100% of your donations will go to Superhero RPG and nothing else.
Turning 29 for the fifth year in a row, or was it only the third? Losing count now, she rolled her eyes and used a mascara wand to fix her eye lashes, adjusting them to fan out in a much more aesthetically pleasing fashion. There was a small suction cup noise and then a pop as she dunked the mascara wand back into the tube of makeup. She repeated the motion four times.

Pop. Pop. Pop. Pop.

She finally decided she had enough mascara on her lashes to fight in a war, and still come out looking ready for a photoshoot, so she flicked her bob-styled hair, it fanning out around of her face before she grinned. The smile didn't look or feel right. Disassociating, Naomi remembered that she was not Bliss, but pretending to be Bliss.

She had been Bliss for almost 24 entire hours. It felt bizarre being in her house, using her makeup, and playing with her clothes. But it also felt nice being someone else for a change. Naomi would smooth her hands down over her blouse, making sure the fabric wasn't wrinkled or bunching up awkwardly around of her waist. Feeling her sides, she admired the slim, toned figure that Bliss had. It was actually a well taken care of physique, and even if this were a replication via Naomi's bizarre power set, she appreciated how well taken care of she was. But that was all Naomi could observe. And she was jealous of that. She wanted to manifest more, to know more.

Her ultimate goal would be to take over Tyuki's life eventually. Living lavishly as a rock star, and a world renown hero would be the ideal life. She hated that she was a nobody, but no one would favor a paraplegic psychopath with an ego complex over a literal Angel.

Scoffing, Naomi would look back into the mirror, being met with the tired eyes of Girl ALIVE!'s band manager, and the one person that always made sure Naomi couldn't harm Tyuki.

But, now that Bliss was locked up in the basement, and with enough sedatives to stop an elephant, she was sure that Bliss wouldn't wake up anytime soon.

There was a birthday party starting soon, and it was her's. Well, Bliss' birthday, but her's now.

Another smile crept across her face, and again it felt wrong, but she had to practice more to ensure that it looked genuine. But did Bliss ever smile? Thinking on it, she wasn't sure. She hoped she did around of her friends.

Danny, Tyuki, and a few others were supposed to be coming.

Ashley was Bliss' wife, and she was away on business, and that was the story Naomi would stick to.

The doorbell would ring, the whole house chiming with a soft alert, nothing too jarring or alarming. Slipping her feet into a pair of house slippers, Naomi would wander until she made her way to the front door.

Chellizard

Administrator





Status

:


Quote

: "A woman's place is in the sky with the goddamn birds."

Nekromonga (08/23/2017 10:05PM): Chellizard the Internet Born, Mother of Nerds, first of her name, Queen of the Gamers and the Roleplayers



Warnings

:


Number of posts

: 4854


Location

: The Internet


Age

: 27


Job

: I Work Full time/Artist/Charizard Enthusiast


Humor

: [18:47:50] Spirit Corgi : Dear mods, I need my apps unapproved. If you don't do it an orderly time, I will compare you to nazis and tell everyone how you are stiffening my creativity, yours truly, a loving member of the site.


Registration date

: 2009-11-15



Bliss smiles you ho. She just does not do it on command like a show pony. She does it when she accomplishes something, or gets drunk, or a villain gets hurt. Normal stuff. But, Bliss did not do much smiling in the basement. She mostly just drooled and tried to dial for Ashley on an eraser that looked a lot like a phone. She also made sure to use the restroom at appropriate intervals. All normal things. Just like smiling.
Danny was going to show up to the party, but she did not. Because, she did not want to. Because Bliss is mean.
So, Ashley took over. Yes, this is an Ashley episode. Not a lot of those floating about.
Wearing a fun, bouncing black dress with a red ribbon tied around the waist with a bow, Ashley kept her hair pulled back in a messy style with flanking bangs. "Bliss! I'm back early!" A bottle of wine rested under her arm while a bag swayed with her motion. "Happy birthday! I guess no one has started showing up yet. You didn't call everyone and tell them the party was cancelled did you?"
"Where are you?" Ashley set the items down and moved through the living room. "I invited the team, and Tyuki and her band, and Danny, and a few other people. Lil' Bliss is with Ryzo. Uzma might come. I couldn't remember if you were on good terms with her, but I don't actually care, because your reasons for not liking her are petty, so get over it. Oh, maybe Okami? Tengo Okami?"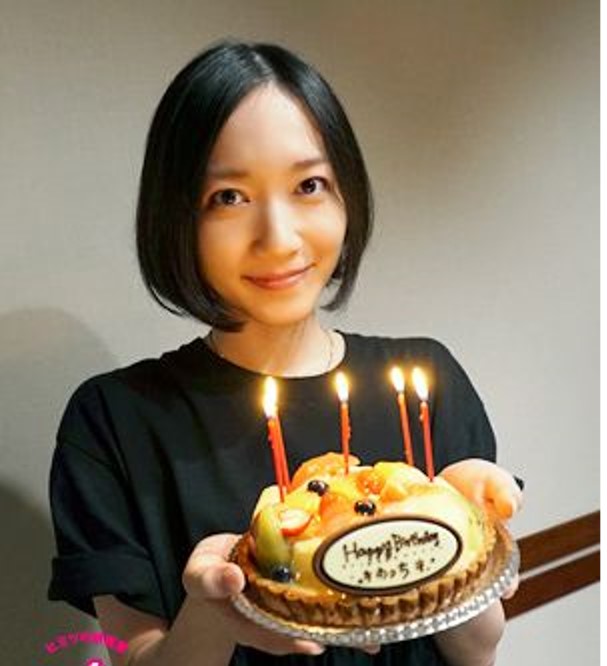 ____________________________________________________________________________________________________________
Bliss
Mitsy's Boutique
-<>-<>-<>--<>-<>-<>--<>-<>-<>--<>-<>-<>--<>-<>-<>--<>-<>-<>--<>-<>-<>--<>-<>-<>--<>-<>-<>--<>-<>-<>--<>-<>-<>--<>-<>-<>--<>-<>-<>-
-<>-<>-<>--<>-<>-<>--<>-<>-<>--<>-<>-<>--<>-<>-<>--<>-<>-<>--<>-<>-<>--<>-<>-<>--<>-<>-<>--<>-<>-<>--<>-<>-<>--<>-<>-<>--<>-<>-<>-

Bliss

I'm pretty much the Captain Kirk of this place when I'm not too busy being the Han Solo




Status

:


Quote

: I'm pretty much the Captain Kirk of this place when I'm not too busy being the Han Solo.



Warnings

:


Number of posts

: 2157


Job

: Exerter of feminine "Whiles"


Humor

: [16:00:27] devistation : bliss you only bann me because you are scared you use your moderator powers to get rid of people u know is right but hate because they are right but if anything there is treatment for your disease of being scared of better people so you should go by some have fun bye bye


Registration date

: 2010-11-18



---
Permissions in this forum:
You
cannot
reply to topics in this forum