2>
Rating
Language 2: Swearing is generally permitted. However, the language cannot be used to severely abuse.
Sexual Content 2: Sexual content is permitted. References and writing about genitalia and sex acts are permitted, but explicit detail is not. Fade to black, or use the dotdotdot rule. (Let's keep it PG-13.)
Violence 2: Graphic violence is permitted. Explicit description or in-game narration violence is allowed.

Despite these ratings, keep in mind that there is a limit, and you should not cross it just to garner attention. Also, resorting to curse words is also like adding senseless fluff to your posts.
License
Some rights reserved. This forum, and all of it's content, is licensed under a Creative Commons Attribution-NonCommercial-NoDerivs 3.0 Unported License
Disclaimer
Superhero RPG does not own any content written or distributed by Marvel or DC Comics. All of the content referencing to Marvel or DC belongs to its rightful owners. Superhero RPG does not claim rights to any materials used such as Comic Book, Movie, or Video game character images.
Superhero RPG does retain the rights to any and all posts made by the original authors that are a part of SuperheroRPG.

Copyright © 2008-2021 by Chellizard, Spirit Corgi, and Pain. All rights reserved. No part of this website may be reproduced or transmitted in any form without the written permission of the author or the Site Owners.
Keen eye Gene
"Hey there sport, let's be pals!"
The Bio
Real Name:
Ozcurriat the vile
Villain Name:
Ozcurriat the vile
Title:
Arch fiend
Alignment:
Chaotic evil
Age:
?
Gender:
?
Race:
Demon
Hair:
Orange
Eyes:
Green
Height:
In the box: 6'0"
On foot: 5'2"
Monster 16' 3"
Weight:
On foot: 10lbs
Monster: 387lbs
Blood type:
None
The Looks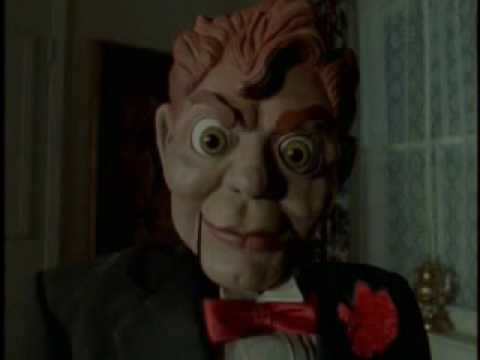 The Personality
"Manufactured with a bajillion personality subroutines the Gene has all the accurate reactions of an everyday Joe. Oh boy and does he ever have a temper on him. Gene is modelled after the characters of your favorite late night tv hosts and psychics."
The Story
(An ad on the back of a very old fortune teller box)
"WOW HE REALLY TALKS!" "SUCH COOL PSYCHIC POWERS!" (Two young boys stare in awe at the wooden figure in the box.) The ______ is the latest in FUTURE predicting technology. Made in cooperation from the genius boys at Orion civil tech. The all seein keen eye Gene can SEE YOUR FUTURE! Using strange and foreign machinery, magical spells and forbidden materials from realms unknown Gene will guide you for a price. Gene will be the most awesome and powerful new toy for all the kids, first ones will be sold on the fair grounds down by the Juneytine piers.
Come on down this Saturday August 16th and see the grand unveiling of Gene as he accurately predicts your future while moving and looking DIRECTLY at you. His gaze will pierce your mind and soul while delving into your inner most thoughts and dreams with the powers of TELEPATHY!. And for the measly price of $60.00 how could you possibly refuse this bargain on knowing everything to come?
(Warning product made with hazardous materials and requires adult supervision. Keep out of reach of children. When not at home store Gene in a dark and secure space. Gene has a tendency to malfunction when disrespected or mishandled. Orion civil tech and Bluebeat comics are not legally responsible if product warranty is violated.)
The Priority
1. Agility
4
2. Endurance
3
3. Reaction
1
4. Strength
2
The Powers
-Fear: Being within the sight range of Gene slowly but inevitably sinks an individuals mind into a state of fear from the first time he locks eyes with you. The fear increases at a steady rate into paranoia and eventually self harm. Depending on the fortitude of the individuals mind the duration till madness and self harm may take days to a month.
-Mass production: "The Gene fortune teller is available world wide! All parts are interchangeable and repairable! You could say the only thing not interchangeable is his soul!" (His soul body hops to other dolls)
-Flesh and wood: Gene has a malicious and terrible bite that can turn the spot he bites on a person into wood.
-Beneath the smile: His true form isn't the dapper looking dummy that sits in the fortune telling box. His true form emerges from and somehow greatly dwarfs the box. His limbs extend and body forces itself out to reveal a 16 foot tall monstrous centipede like demon, the face however remains as the Gene doll like a layer of wooden flesh. In this form his physical power is enormous, easily able to fling a city bus like a toy. But for all the fear around him it increases.
The Weaknesses
Fire: Being made of wood and an insect makes this creature susceptible to pyre
Broad daylight: He will never reveal his true form in front of a large audience or in broad daylight.
Brass: The metal has the ability to keep the monster part of Gene at bay but the dummy doesn't mind.
The magic words: Three words is all it takes to banish the fell spirit from within Gene, the words however are printed on his shoe.
Water: Neither the monster nor the dummy can cope with water, either it rusts the metal joints under the wood or drowns the insect.
The Items
Fortune teller box
The Minions
None
The Fluff
-Uses outdated phrases and has an accent like a 1930's New York comedian.
The RP Sample
Application created by
Chellizard
| This code is open-source and available for free use.
---
Permissions in this forum:
You
cannot
reply to topics in this forum