Top posting users this week
2>
Rating
Language 2: Swearing is generally permitted. However, the language cannot be used to severely abuse.
Sexual Content 2: Sexual content is permitted. References and writing about genitalia and sex acts are permitted, but explicit detail is not. Fade to black, or use the dotdotdot rule. (Let's keep it PG-13.)
Violence 2: Graphic violence is permitted. Explicit description or in-game narration violence is allowed.

Despite these ratings, keep in mind that there is a limit, and you should not cross it just to garner attention. Also, resorting to curse words is also like adding senseless fluff to your posts.
License
Some rights reserved. This forum, and all of it's content, is licensed under a Creative Commons Attribution-NonCommercial-NoDerivs 3.0 Unported License
Disclaimer
Superhero RPG does not own any content written or distributed by Marvel or DC Comics. All of the content referencing to Marvel or DC belongs to its rightful owners. Superhero RPG does not claim rights to any materials used such as Comic Book, Movie, or Video game character images.
Superhero RPG does retain the rights to any and all posts made by the original authors that are a part of SuperheroRPG.

Copyright © 2008-2019 by Chellizard, Spirit Corgi, and Pain. All rights reserved. No part of this website may be reproduced or transmitted in any form without the written permission of the author or the Site Owners.
Donate to SHRP!
Superhero RPG will be able to keep our custom domain, copyrights to your works, and an ever growing appearance that will change over time! 100% of your donations will go to Superhero RPG and nothing else.
Spidress
"Does whatever a spider can."
The Bio
Real Name:
Victoria Hoover
Hero Name:
Spidress (formerly Scarlet Web)
Alignment:
Lawful Good
Age:
28
Gender:
Female
Race:
Human
Hair:
Platinum Blonde
Eyes:
Sapphire
Height:
6'1"
Weight:
160 lbs.
Blood type:
B
Marital Status:
Single (formerly dating
Flick
)
The Looks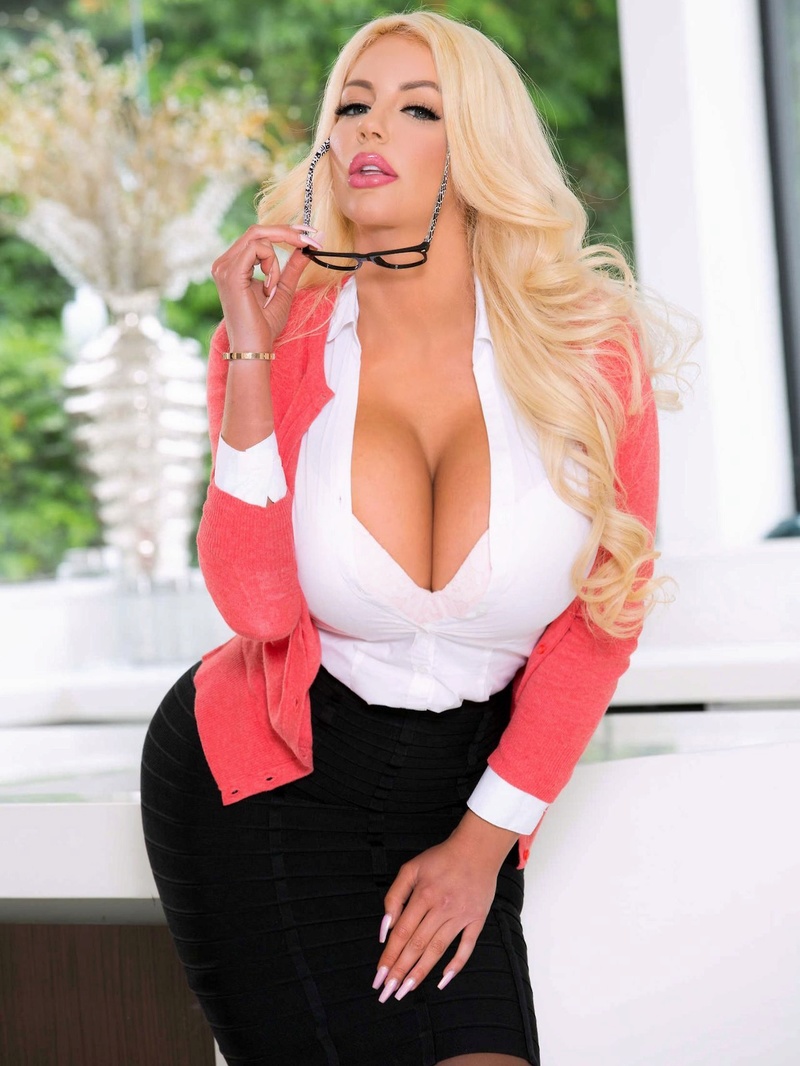 The Personality
Victoria is easy going. Her interests fluctuate based on her mood and she will do just about anything so long as she deems it just. She is not one to hold grudges nor lose her mind over minor altercations. She is incredibly forgiving and stress free.
Victoria upholds a strong sense of moral justice. She will fight to the ends of the earth to ensure the safety of another individual, and will never take the life of an innocent, no matter the cause.
Being heavily free spirited, Victoria's basis of helping people comes from her belief that everyone should be free to do with their lives as they so choose, so long as it does not interfere with another person's capabilities in achieving their wildest dreams.
The Story
Victoria was born in Los Angeles, California. As a child, she lived a very sheltered life, which would result in her curiosity and lack of common sense in her later years. Her parents were afraid of the outside world and what sort of impact it may have on their beloved children.
Victoria's life changed for good when an extraterrestrial arachnid arrived on earth and coincidentally made its nest within her mother's flower store. While caring for the plants one day, Victoria came upon the alien spider but paid it no mind, suspecting it was much like any ordinary garden-spider.
However the spider followed her home that day through hiding itself inside of a flower that Victoria had placed into her hair. And while she slept, it burrowed its way into her flesh and made a nest inside of her body, overtime dissolving into her bloodstream.
It wasn't for another few days that Victoria came to know that she had acquired supernatural powers. To this day she is not entirely sure how she came upon them but has made it her duty to reciprocate the roles of the heroes that exist in comic books.
Role-Play Events
*Following a night of intimacy with the renegade Flick, Victoria became pregnant. After a battle with Omega in which Victoria's child was almost killed, the pregnant woman took a temporary leave from hero work and was thought to have died.
*After giving birth to Flick's son, Victoria made a comeback as a hero under the name "Spidress".
The Priority
1. Reaction2. Agility3. Endurance4. Strength
The Powers
Ti Nura: Ti Nura is the name of an extraterrestrial arachnid that burrowed its way into Victoria Hoover's flesh, making a home out of the insides of her body. In doing so, it granted her the abilities of a spider. However, in becoming aware of its existence and presence within her body, Victoria has come to explore a wider arsenal of powers. Beyond this, all of Victoria's previous powers have been augmented through the cooperation of Ti Nura, who is the original source of her strength. Ti Nura draws power from the sun, converting solar energy into fuel for Victoria to function within the suit and utilize its capabilities. Ti Nura is an extraterrestrial entity that has existed for a number of centuries. During its lifetime, it traveled countless planets through many galaxies, extracting information over many different alien species. It has the ability to communicate with Victoria telepathically in a vast multitude of languages, as well as exert its influence over her in times of dire need. Its scanning capabilities enable Ti Nura to distinguish specimens by a signature, specified aura.
Armor: Victoria has replaced her costume with Ti Nura's symbiotic flesh. This suit of armor is lighter and more durable than adamantium, yet also far more malleable in the sense that it can be reshaped depending on the presiding circumstance. While suited, Victoria can survive within the vacuum of space and is resistant to harsh weather conditions such as intense heat and cold.
Regeneration: So long as Ti Nura is constantly supplied by the rays of the sun, it will have a near infinite source of energy at its disposal. This means that Victoria can essentially fight without tiring nor having to worry about exerting herself in the slightest. Under these conditions, Ti Nura can also heal Victoria's wounds at a rapid rate and eliminate any foreign invaders within its home. This regenerative factor is not capable of recovering whole limbs, however.
Superhuman Physical Attributes: Scarlet Web possesses strength, speed, reflexes, agility, durability, stamina, and stability that far out eclipses any ordinary human. Coincidentally, she is able to lift several tons in terms of weight with nothing more than her own two hands, outrun an express train while traveling on foot, evade gunfire even within close proximity, stretch and fold her limbs better than a yoga master, survive falls from great heights, exert herself for several hours without a break, and balance herself perfectly.
Spider-Sense: Scarlet Web is made aware of potential dangers and looming threats by way of a "tingling" sensation that persists in the back of her skull. This power is active even without conscious effort on her part.
Wall-Crawling: Scarlet Web can stick to surfaces with any portion of her body, enabling her to scale whole skyscrapers. The strength of her grasp is such that she can pull the flesh off a human's face with enough applied force.
Biological Web Manifestation: Scarlet Web can generate webbing from inside of her limbs, though does so most commonly through her forearms. The properties of her webs varies greatly based on the situation at hand; they can be softer than silk yet stronger than steel.
Venom Secretion: Alongside organic webbing, Scarlet Web can naturally produce venom from the pores of her body, whose potency depends on the degree of the dosage. Large sums of venom can prove to be especially lethal, enough to instantaneously take the life of a flesh and blood mortal. Smaller amounts of the venom can be applied in the form of anesthesia, while even more miniscule constraints can be used to give the intended target intolerable diarrhea.
Regenerative Healing Factor: Due to her accelerated metabolism, Scarlet Web heals from wounds several tens of times quicker than a normal human-being. Her healing factor is great enough to cure blindness and recuperate broken bones in the period of mere hours.
Appendage Generation: Spidress can generate additional limbs from her body and retract them should the situation call for it. This ability is aligned to the concept of spiders possessing multiple legs.
Bio-Electricity Manipulation: Much like a true spider, Spidress can conduct electricity across her webs, which stems from her own body. She has learned to channel and discharge the electricity in controlled bursts through various places of her body.
Pheromone Generation: Spidress can secrete powerful pheromones that have a variety of effects on others, all related to behavior. Some examples include: hallucinations, infatuation, and sleep.
Stinger Protrusion: Spidress can manipulate the hairs on her body to sharpen and be fired off like projectiles.
Limb Extension: Spidress can stretch her limbs independently from her own body.
Skin Hardening: Spidress can harden her skin to incredible degrees, making it as hard and resistant as steel. This is used for defensive purposes as well as to augment her physical attacks.
The Weaknesses
Magic:  Ti Nura is not fond of magic. It is unable process spells and decrees of this categorization and is largely susceptible to attacks of this variation.
Honor: Scarlet Web does not fight dirty, nor does she fight unfair, regardless of the situation. She would much rather defeat an opponent at full strength rather than win through a cheap-shot.
Trustworthy: Scarlet Web believes that people are more good than they are bad, and that everyone is innocent until proven wrong. For this reason she is easily tricked, cheated, and taken advantage of, and misjudges the severity of even her own actions.
Solar Powered Suit: Being powered and fueled by the sun, in the absence of sunlight, Ti Nura will not be able to function infinitely and will instead have a much shorter period of time in which it can operate. Should its energy in this state be maximized, the armor around Victoria would be recalled, leaving her identity exposed to the rest of the world as well as leaving her to fend for herself as Ti Nura quite literally shuts off within her.
Merciless: Ti Nura harbors little no care for any means of life. It will do what it must in order to survive; for this reason, it does not hold back its powers under any circumstances, no matter who might be caught up in the crossfire or what may be destroyed in the process.
Spider-Sense Disruption: Drugs and other factors are able to disrupt Scarlet Web's spider-senses. Those whom possess similar abilities as her, such as Hooded Spider, are able to bypass her spider-senses entirely.
Healing Factor: Spidress' body is filled with nutrients. If her flesh is bitten or sucked on, a person can heal through absorption of those nutrients.
Lawrence: The child of Flick and Spidress. Spidress cares deeply for his well being. Enemies can exploit her love for her 3 year old son and use it to their advantage.
Application created by
Chellizard
| This code is open-source and available for free use.
Last edited by Spidress on March 4th 2018, 4:50 pm; edited 21 times in total

Spidress







Status

:


Quote

: Does whatever a spider can.



Warnings

:


Number of posts

: 87


Registration date

: 2017-08-26



____________________________________________________________________________________________________________
Bliss
Mitsy's Boutique
-<>-<>-<>--<>-<>-<>--<>-<>-<>--<>-<>-<>--<>-<>-<>--<>-<>-<>--<>-<>-<>--<>-<>-<>--<>-<>-<>--<>-<>-<>--<>-<>-<>--<>-<>-<>--<>-<>-<>-
-<>-<>-<>--<>-<>-<>--<>-<>-<>--<>-<>-<>--<>-<>-<>--<>-<>-<>--<>-<>-<>--<>-<>-<>--<>-<>-<>--<>-<>-<>--<>-<>-<>--<>-<>-<>--<>-<>-<>-

Bliss

I'm pretty much the Captain Kirk of this place when I'm not too busy being the Han Solo







Status

:


Quote

: I'm pretty much the Captain Kirk of this place when I'm not too busy being the Han Solo.



Warnings

:


Number of posts

: 2131


Job

: Exerter of feminine "Whiles"


Humor

: [16:00:27] devistation : bliss you only bann me because you are scared you use your moderator powers to get rid of people u know is right but hate because they are right but if anything there is treatment for your disease of being scared of better people so you should go by some have fun bye bye


Registration date

: 2010-11-18




CainVulsore







Status

:


Quote

: "Bitch, I am the Lord of Shadows."



Warnings

:


Number of posts

: 429


Age

: 21


Registration date

: 2011-08-21




CainVulsore







Status

:


Quote

: "Bitch, I am the Lord of Shadows."



Warnings

:


Number of posts

: 429


Age

: 21


Registration date

: 2011-08-21



---
Permissions in this forum:
You
cannot
reply to topics in this forum