Top posting users this week
2>
Rating
Language 2: Swearing is generally permitted. However, the language cannot be used to severely abuse.
Sexual Content 2: Sexual content is permitted. References and writing about genitalia and sex acts are permitted, but explicit detail is not. Fade to black, or use the dotdotdot rule. (Let's keep it PG-13.)
Violence 2: Graphic violence is permitted. Explicit description or in-game narration violence is allowed.

Despite these ratings, keep in mind that there is a limit, and you should not cross it just to garner attention. Also, resorting to curse words is also like adding senseless fluff to your posts.
License
Some rights reserved. This forum, and all of it's content, is licensed under a Creative Commons Attribution-NonCommercial-NoDerivs 3.0 Unported License
Disclaimer
Superhero RPG does not own any content written or distributed by Marvel or DC Comics. All of the content referencing to Marvel or DC belongs to its rightful owners. Superhero RPG does not claim rights to any materials used such as Comic Book, Movie, or Video game character images.
Superhero RPG does retain the rights to any and all posts made by the original authors that are a part of SuperheroRPG.

Copyright © 2008-2018 by Chellizard, Spirit Corgi, and Pain. All rights reserved. No part of this website may be reproduced or transmitted in any form without the written permission of the author or the Site Owners.
Donate to SHRP!
Superhero RPG will be able to keep our custom domain, copyrights to your works, and an ever growing appearance that will change over time! 100% of your donations will go to Superhero RPG and nothing else.
MUTATION #7
"Go, my children... Go and infect!"
The Bio
Real Name:
Mutation #7 Case #1
Villain Name:
 Mutation # 7
Title:
N/A
Alignment:
Chaotic Evil
Age:
156 days
Gender:
N/A
Race:
Parasite X-23845
Hair:
N/A
Eyes:
N/A
Height:
1.8 m
Weight:
Almost nothing
Blood type:
N/A
The Looks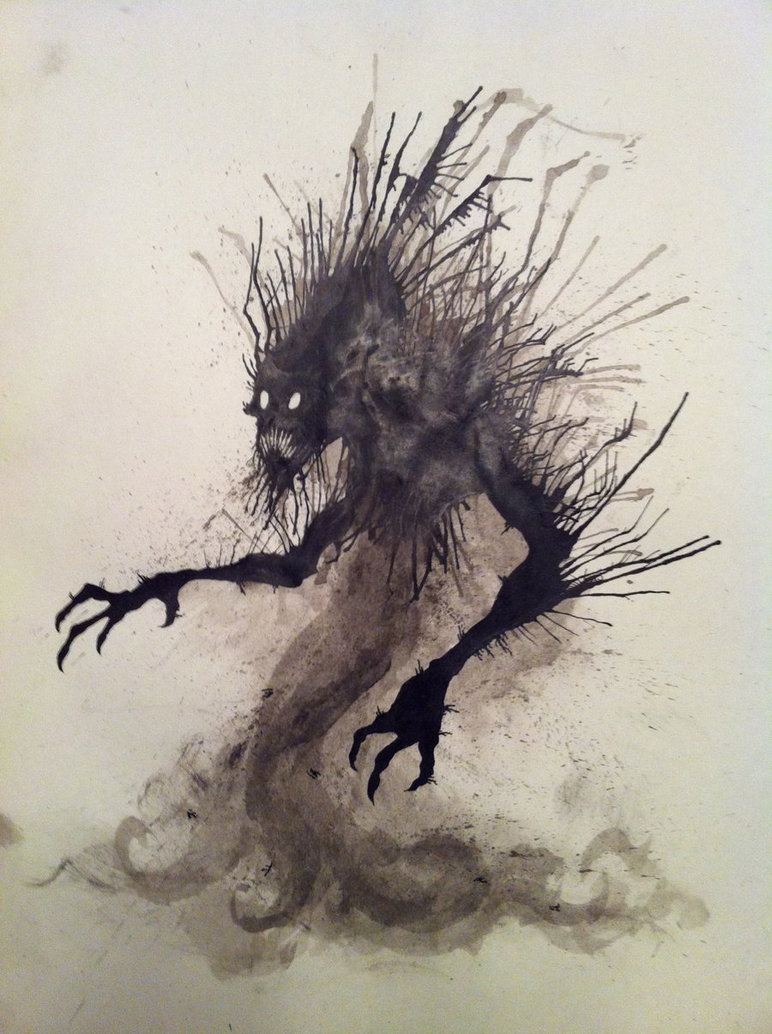 The Personality
Quite simply, he doesn't have one. To it things are either tools or obstacles, and almost nothing is of worth.
The Story
A few years ago, in mainland U.S.A, a new parasite was discovered and named Parasite X-23845. However, the government did nothing to stop it, as it was harmless to the human body. Because they left it in the human population they found out one of its properties: it had a very high mutation chance. The first to surface was a type of parasite that made the body start to gain muscle mass, and it's residue was a steroid that even further developed the host's body. While most people who were infected with this strand were shunned for drug use, a famous football player was infected by this strand, which led to it being discovered in a drug test.
The government decided to put a stop to this, and quarantine all 846 people who had been infected by Parasite X-23845 so far. They started running tests, and discovered 5 more mutations
After a while, a new mutation, Mutation #7, arose. It broke the rest of the Parasite X-23845's out of the lab, and they were free to roam and infect as they pleased. However, Mutation #7 started to control them, and made them his servants. The unmutated were sent into the nearby city of New York, and he took the mutated ones as his own mutant army.
The Priority
1. Agility
4
2. Endurance
1
3. Reaction
2
4. Strength
3
The Powers
Hive Mind: The other X-23845 parasites are connected are connected to him. He can instruct them to do things, store info in them, and information they receive can be sent back to Mutation #7. For long-range ordering it uses psychic abilities, but at short-range it is more biological, like ants or bees.
Effective Immortality: A sub-power of Hive Mind, Mutation #7 can store its genetic files and memories/intelligence on other X-23845 parasites. If it was to die these would be used to mutate another Mutation #7. Its memories/intelligence can continue to use Hive Mind even if it has no body.
Suicide: All X-23845 parasites can terminate their form at any time, keeping  them unable to be captured. It overheats, burning itself and making a fire. The bigger varieties make bigger fires and the smaller ones make less.
Parasitic: As a parasite, Mutation #7 feeds off the energy of living creatures. Through a bare touch he can drain energy and bolster himself. (Permission Based)
Possession: Though Mutation #7 considers it beneath itself, all X-23845 parasites can attach themselves inside a creature through their mouth, eyes or nostrils to get to the brain. Once there, they put their tendrils around the brain where they control the creature. This process is painless and the creature loses free will. Like other X-23845 parasites it has this ability, though it only uses it under pressure. (Permission Based)
Infect: When it touches creatures it will leave X-23845 parasites in juvenile form, when they are microscopic. When they mature (a process of 2-3 weeks), they join the Hive Mind, and are subject to Mutation #7's demands, and infect the host. (Permission Based)
The Weaknesses
Blocking: The other X-23845 parasites only obey it because of Hive Mind. If they were cut off from it, or if that ability was suppressed, they would become docile once more, and no longer a threat. Because it is a psychic/biological power people who can set up anti-psychic barriers and things would be able to block long-range connections.
Weak: The juvenile parasites left by its infect ability still have the weaknesses of normal X-23845 parasites, with none of the powers.
Genetic Opening: By storing its genetic code and memories it leaves it open to attacks if someone "hacked" his Hive Mind and took info.
Harming: Because of his great size compared to other X-23845 parasites the Possession power damages the body of the host, making it useless to use.
Emotions: It finds it hard to comprehend emotion, and the whole subject leaves him thoroughly confused. if someone was killed in battle and their friend had died he would start questioning them on how they feel, wanting to learn more about emotions, but will sometimes leave his guard down when doing this.
Fragile: It is incredibly fragile, so it doesn't hold up well against physical attacks.
The Items
The Minions
Parasites
The Fluff
It looks like a mutated parasite... which it is
It has a disrupting presence, and most people are compelled to stay as far away from it as possible.
The RP Sample
Application created by
Chellizard
| This code is open-source and available for free use.
Last edited by Fricton on August 6th 2017, 7:24 pm; edited 2 times in total

Fricton




Quote

: Burning Halls Of FIre,
Life's Eternal Dream Of Time
The Age Of Burning
- Haiku by Fricton



Status

:


Warnings

:





Number of posts

: 11


Location

: Aussie, Mate!


Age

: 15


Job

: Professional Procrastinator


Humor

: The kind where someone is on fire


Registration date

: 2017-06-24



I need you to create a minion application for your Hive Mind NPC's. It can be one collective application. Minions will always have 2 weaknesses to 1 power.

Chellizard

Administrator





Quote

: "A woman's place is in the sky with the goddamn birds."

Nekromonga (08/23/2017 10:05PM): Chellizard the Internet Born, Mother of Nerds, first of her name, Queen of the Gamers and the Roleplayers



Status

:


Warnings

:





Number of posts

: 4542


Location

: The Closet.


Age

: 25


Job

: MA at a Pediatric Urgent Care/Artist/Hitler


Humor

: [18:47:50] Spirit Corgi : Dear mods, I need my apps unapproved. If you don't do it an orderly time, I will compare you to nazis and tell everyone how you are stiffening my creativity, yours truly, a loving member of the site.


Registration date

: 2009-11-15



But i have, it's in the minions header. Just in case you can't get it, its
here

Fricton




Quote

: Burning Halls Of FIre,
Life's Eternal Dream Of Time
The Age Of Burning
- Haiku by Fricton



Status

:


Warnings

:





Number of posts

: 11


Location

: Aussie, Mate!


Age

: 15


Job

: Professional Procrastinator


Humor

: The kind where someone is on fire


Registration date

: 2017-06-24



Please edit your app and include that link in the Minions section.

Chellizard

Administrator





Quote

: "A woman's place is in the sky with the goddamn birds."

Nekromonga (08/23/2017 10:05PM): Chellizard the Internet Born, Mother of Nerds, first of her name, Queen of the Gamers and the Roleplayers



Status

:


Warnings

:





Number of posts

: 4542


Location

: The Closet.


Age

: 25


Job

: MA at a Pediatric Urgent Care/Artist/Hitler


Humor

: [18:47:50] Spirit Corgi : Dear mods, I need my apps unapproved. If you don't do it an orderly time, I will compare you to nazis and tell everyone how you are stiffening my creativity, yours truly, a loving member of the site.


Registration date

: 2009-11-15



Also, please check your PMs on discord. I've listed a few changes that need to be made or addressed. ^_^
____________________________________________________________________________________________________________
The Characters
Spoiler:

Dubloon

Forum Moderator





Quote

: "...."



Status

:


Warnings

:





Number of posts

: 138


Registration date

: 2015-07-20



---
Permissions in this forum:
You
cannot
reply to topics in this forum