Top posting users this week
2>
Rating
Language 2: Swearing is generally permitted. However, the language cannot be used to severely abuse.
Sexual Content 2: Sexual content is permitted. References and writing about genitalia and sex acts are permitted, but explicit detail is not. Fade to black, or use the dotdotdot rule. (Let's keep it PG-13.)
Violence 2: Graphic violence is permitted. Explicit description or in-game narration violence is allowed.

Despite these ratings, keep in mind that there is a limit, and you should not cross it just to garner attention. Also, resorting to curse words is also like adding senseless fluff to your posts.
License
Some rights reserved. This forum, and all of it's content, is licensed under a Creative Commons Attribution-NonCommercial-NoDerivs 3.0 Unported License
Disclaimer
Superhero RPG does not own any content written or distributed by Marvel or DC Comics. All of the content referencing to Marvel or DC belongs to its rightful owners. Superhero RPG does not claim rights to any materials used such as Comic Book, Movie, or Video game character images.
Superhero RPG does retain the rights to any and all posts made by the original authors that are a part of SuperheroRPG.

Copyright © 2008-2022 by Chellizard, Spirit Corgi, and Pain. All rights reserved. No part of this website may be reproduced or transmitted in any form without the written permission of the author or the Site Owners.
I don't think I have enough pages,
Nor a thick enough book,
For my mind is too full,
My pages too few,
And my pen too filled
With ink,
And it is ready to be unlooped.

I've had this book for many years,
And it's been through a lot:
Tears,
Fire,
Regrets,
And joy beyond measure.

I've had this book for many years,
And it says a lot:
A lot about me,
About lost loves,
About good and good people,
About sadness so great
That it could turn into a blade
And massacre an entire city.

Inside of this book
Is my soul:
All I believe,
All I feel,
All I shall do.

Inside of this book
Is my passion:
All I know,
All of my dreams,
All of my hopes.

It tells the future,
And tells tales of the past;
It never lies,
And is forever faithful,
Like a long-awaited soul-mate
Whom you have been seeking out for centuries worth of past lives.

I know not what I would do without this book,
But it's time has come to an end:
Its pages will turn no more,
Its leather has grown brittle,
It has no future
Other for me to look back at it,
To remember,
To be inspired by,
To love and hate
All of the things that I-
That it and I have gone through.

A new book shall come,
And though I appear immortal to it,
That is something which I am far from,
And soon the books will outnumber my family,
And soon I will grow old and brittle...
Just like this book.
____________________________________________________________________________________________________________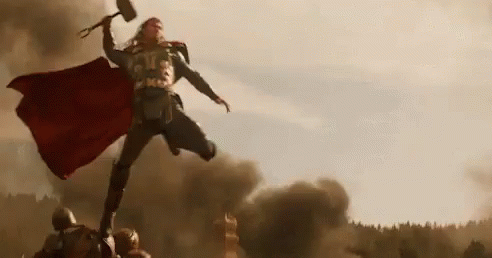 Jossalyn Packard




Status

:


Quote

: I'm calling for my mother as I pull the pillars down.



Warnings

:


Number of posts

: 6


Registration date

: 2017-04-27



Love it.
You're an awesome writer.

Multi




Status

:


Quote

: "I am not like you. I did not use my . . . skills to gain this title. I did not intimidate. I encouraged. I help. You hurt. I protect. You destroy. I befriend. You break all you encounter."



Warnings

:


Number of posts

: 14


Humor

: yin-yang


Registration date

: 2017-04-28



Similar topics
---
Permissions in this forum:
You
cannot
reply to topics in this forum