Top posting users this week
2>
Rating
Language 2: Swearing is generally permitted. However, the language cannot be used to severely abuse.
Sexual Content 2: Sexual content is permitted. References and writing about genitalia and sex acts are permitted, but explicit detail is not. Fade to black, or use the dotdotdot rule. (Let's keep it PG-13.)
Violence 2: Graphic violence is permitted. Explicit description or in-game narration violence is allowed.

Despite these ratings, keep in mind that there is a limit, and you should not cross it just to garner attention. Also, resorting to curse words is also like adding senseless fluff to your posts.
License
Some rights reserved. This forum, and all of it's content, is licensed under a Creative Commons Attribution-NonCommercial-NoDerivs 3.0 Unported License
Disclaimer
Superhero RPG does not own any content written or distributed by Marvel or DC Comics. All of the content referencing to Marvel or DC belongs to its rightful owners. Superhero RPG does not claim rights to any materials used such as Comic Book, Movie, or Video game character images.
Superhero RPG does retain the rights to any and all posts made by the original authors that are a part of SuperheroRPG.

Copyright © 2008-2021 by Chellizard, Spirit Corgi, and Pain. All rights reserved. No part of this website may be reproduced or transmitted in any form without the written permission of the author or the Site Owners.
Donate to SHRP!
Superhero RPG will be able to keep our custom domain, copyrights to your works, and an ever growing appearance that will change over time! 100% of your donations will go to Superhero RPG and nothing else.
Quinn was alone in the laboratory. The dust over the area left trace amounts of the decades that passed. The lab was for the most part in deplorable conditions, and the more one looked at it the far less impressive it was. The place was something that Quinn could probably have found a wannabe scientist making in their mother's basement. She probably wasn't impressed after she noted some robotic parts scattered around. There were signs of struggle everywhere, in fact she could likely note that the main door to exit this place had been forced open, as the automatic metallic doors were bent in the center and off set from tier automated tracks.
     There wasn't much left to this old place, it's luster gone with the years and nature's reclamation process had begun as vines and thorny roses grew, steel like-stems and precious pink petals with faint cyber-scarring lines of yellow glowing within the shade. They grew next to a knocked over metal table that had a skeleton laying next to it with wires in it's hand. There were weapons around, the likes of which Quinn had never seen, one of them was even a rather familiar looking weapon. It was a similar looking halberd, although it didn't seem to be quite like the one Quinn had noted her future counterpart having.  The metal wasn't as polished, and even at a simply grip Quinn would be able to tell it wasn't nearly as perfected in it's durability. The cog-like pieces were more of spiked axis of some kind, and there were little grooves in the halberd's flank, areas of opportunity where it would be effective to be held. In fact the dips had small markings on the interior, each marking seemed to indicate that it was for using the halberd in a different stance.
    If her grip tightened, she could likely hear the clicks of the pole, the right and proper positioning of her hands would force the blade to change off into a different axis, the other areas propping out and swinging the blade in an unruly fashion. The weight of the halberd would change drastically as it altered it's positions. Further investigation of the polearm would reveal that the shaft of the halberd would even turn and click at certain points, and the most opportune areas seemed to be where the grooves in the halberd were. By the time anything had been investigated thoroughly Quinn would likely be distracted by the now-archaic computer letting out a ping to grab her attention. The files she were looking for had been decrypted and moved securely.
   Many of the files were damaged, or unusable, but there had been more than enough to keep Quinn busy. One of the first things she would note was a video of a slightly older version of herself utilizing the Halberd, Cale was not seen, but his voice could be heard. He must have been behind the camera.
Last Training:


    "Okay Quinn. You got this."
  "Of course I got this. Have you even met me?"  
 "Hahaha! Well you get points for attitude and effort. Let's see if you can take down more than seven this time." His voice said, likely louder than he anticipated from being so close to the recording device. Quinn's eyes lowered as if shooting Cale a warning glare, though its seriousness was betrayed by the small smile that crept on her face. The older Quinn was getting excited as she jumped up and down, shaking her arm out as she got into position with the Halberd.

 3....2.....1

   A fight broke out. What appeared to be several robotic entities with shields and swords charged the girl. He hands slipped on the pole and she spun around, an axe-like side slash went through one robot like a hot knife to butter. As she spun she was obviously looking at her surroundings and opponents closed in on all sides. Spinning on her heels, the young woman began a graceful dance of death and destruction as she twirled behind the half-slashed robot and kicked it's upper half towards the enemies that had come from behind her. Quinn then placed her hands up, choking up on the blade and gripping the base of the fixture before holding it horizontally and jumping back, the blade snagging a robot's arm and the pole itself smashing into a robotic torso, pulling the robot to the ground with her.

  Seamlessly, Quinn rolled onto her back and brought her knees to her chest and kicked herself up as the robot laying next to her moved to attack. After kicking herself up over the blade she twirled the halberd in the air before sticking the pole right into the downed robot's eye and stepping to the side as the one-armed robot slashed at her. Removing the polearm she then maneuvered herself behind the robot, seeming to have noticed how it over-extended itself. With the pole of the blade she brought it up to the robot's neck and then turned, utilizing the robot as a shield against more of the incoming hoard as they mercilessly made mince-meat of their ally. Quinn stepped back and decided to make a powerful over-head slash down upon the two, but their shields both came up, and snagged just beneath the blade. Quinn smiled and for a moment pure destructive power plastered itself in the form of a smile on her face as she slid one hand up and one hand down, twisting the shaft. The blade fell on another axis and suddenly shot out like that of a scythe. Using the curved blade Quinn pulled down and back, ripping the shields and the arms attached to them clean off, and making a huge, fatal gash in a combatant. Reaching up, Quinn placed the middle section of the  conjoined axis against her glove and seemed to pull it all right off, leaving her with an incredibly long, metal pointed rod and her massive halberd blade attached to her hand.
 
   Quinn charged the incoming wave of six other robots, a stab and a slash here, using the polearm rod as an evasive vaulting weapon of jumping death, and even at one point Quinn was able to spin the halberd on her hand, so she had what appeared to be a halberd buzz-saw attached to her hand as she kept smashing heads in with her rod and slicing people up. She even managed to use the spinning blade as a throwing weapon, tossing it at the final enemy. The enemy unfortunately managed to block it by holding up it's shield, but Quinn used that second to charged, pushing her foot up off the shield and jumping up to catch the blade, spinning and reattaching it to the polearm, forming the scythe again before finishing up her ninja display with an extended leg and spinning to drive the scythe blade around the side of the shield and into the robot's chest. The robot stopped and faltered a moment before falling over, dead. It took a moment and all was silent....but then hands were clapping and Quinn beamed a large smile. The lights all turned on and suddenly even the robots she had "killed" were clapping in applause for her. The last thing that could be seen was Quinn yelling "I did it!!!!" before diving at the camera with her arms wide open, as if she were trying to hug it.

Security Footage:


      "I uh, heh. I told Quinn my real name today. Well, I guess it isn't my real name but...it's the name my mum gave me.  She- she uh... she didn't laugh at me. She did manage to right out embarrass me though. Proceeded to point it out, like she always does..." Cale laughed a little as he seemed to stare somewhere off the camera. This was apparently one of those crazy scientist journals that they kept to mark the progress of something, a data keeping tool or an update log of some kind. But Cale looked...different. He looked distracted to day the least.

  "She...she's really something. I mean I've made some incredible thing. Nostro, Automatron, hell even Sheer and Suffering are pretty great. But Quinn... I-I...I don't think I could ever make one like her. She's one of a kind. She-she absolutely loves Matrix too. Gave him a nickname, cookie...like-like the files. Cookies. It was...had to be there..." He said, it was quite clear at this point he was looking for anything and everything to talk about other than what was truly on his mind. He pulled open a drawer from beneath the computer and then held up the framed picture in front of the camera. It was a picture of Cale with Quinn, Nostro and Ryan with another person that Quinn wouldn't recognize, but he looked oddly familiar. "When the U.N tried to take her away from us...we took this picture. Hell we even wrote something in the back of it. We, we were gonna fight it. We were gonna fight them all. It didn't matter who tried to take her from us. they weren't gonna get my daughter. They weren't gonna let anyone take their sister from them."
   
    Cale let out a sigh as he rubbed his eyes. Cale was not known for being the soft and sensitive type, but whatever had him worried in this video was tear-jerking in it's own way. something was tugging at Cale's heartstrings. It took another moment of awkward silence before he finally spilled the beans.

  "She found the fucking lab today...she was asking me all of these questions. She was asking me about the body, she was asking me about the research!" He was saying this, stifling his tears, his voice breaking as he spoke. This probably didn't make any sense until he let out a faint little whimper and taking a deep breath. He would rub his eyes and clear his throat before looking back at the camera.

  "She was asking about Sheroid's Syndrom. Asking if that's why I was coughing up blood. Asking if that's what's happening to me. Asking if I was going to die. Matrix heard it and he chimed in crying, then Nostro was scared and angry because I didn't tell him. Ryan was...oh god he was pissed." He said, actually laughing at the last part before clearing his throat and cracking his neck.

  "So pissed he actually went after that guy who killed his mother... without me... I promised I'd be ready to help him but....dumbass just keeps waiting until he's pissed to up and do something. One of these day's he's gonna end up killed without me there to save his sorry-" Cale was cut off by a loud siren and an automated voice stating that there was an intruder in the laboratory. Cale punched a few things onto the computer, allowing him and the recording device to see a map of the facility. Completely forgetting to turn the camera off, he switched back to the security feeds for the rooms in the labs.

  Armed soldiers, emblems that labeled them as Peacekeepers could be seen faintly on the armors as a hooded figure walked past them, coming to the door. Cale took a moment and called out to his original creations, all of them rushing over to him in order to give their father assistance. Cale stood boldly and walked away from the computer.

   The feed and filed were corrupt, but the next images to flicker on the screen had been a blood bath. Peacekeepers had been crushed into human flesh-balls coated in blood and mechanical parts lay everywhere. Then in the main laboratory, Cale could be seen locking and securing the door as he grabbed his arm. His clothes were torn up and he had blood oozing from his shoulder. sheer and suffering where dangling from his arms, broken and inert. Cale limped over to the computer and began to punch the keys before he realized that it was too late.

  "I'm afraid I can't let you do that... you see calling out for your poor, broken little toys would complicate things more than they already have." The voice was one Quinn may have known. "I have to say I do have a respect for you. Guilty Spark was quite the creation, Matrix was quite the creation. I'm just sorry that you have to die. It's such a waste of talent."

    Cale looked around for a moment before his eyes seemed to settle on something with a look of dread and duty. He looked as though whatever he had seen may have been his only hope. But even that hope was gone. Looking down at Sheer and Suffering he took in a shallow breath and turned back to the keys, making 4 clicks and then stepping back.

  "This has to work..." He said. If Quinn were to look at the same location Cale had, from the appearance on the screen she would be looking right at the broken open tank. Cale then scoffed and shook his head. "I-I can't let him get me. I won't give that son of a bitch the satisfaction." He said as he walked over, and taking a couple feet of wires, quickly wrapping them around his neck and then tying them down to the table. In the next moment he flipped the table, causing the wires to all construct and even cut into the skin around his throat where he did his best to fight the body's natural survival instinct. In roughly 3 minutes, Cale's feet had stopped moving. Thirty seconds from that the door was punched open and the hooded man walked in. He took his stride with confidence as he turned and seemed to only half notice Cale, scoffing before looking about.

 "I wouldn't have pegged you for a coward. Then again, considering your father I shouldn't be surprised... But at least you didn't live to learn about what I did to your precious little Matrix, and your loyal little freak show." The man said before wielding a beautiful sword, glowing a pale green before slicing the wires from the table and impaling Cale's chest. The man sighed as he turned and noticed the computer, walking over to it and sighing as he noticed that the software was recording.

 "It wouldn't have had to end this way. I had changed. I was a better person. Then you took my daughter from me...you took my friend from me. This man was brillint, and innocent. Just like Isalia. But just as you took her from me, I have taken in from you. I have taken them all from you Deluge...I will take them all..."

and the recording cut out.

   Bolt and Guilty Spark would find themselves in a very strange place. This place was not a familiar one to either of them, although with the technology that had lined the walls it was quite clear that it was a place he may be comfortable. Their little "scuffle" had come to it's end, and now the strange speedster was left with a defeated Bolt and in an unknown land. The frozen walls around them were odd to Guilty Spark. He quickly attempted to orient himself before looking back to the hero, realizing that he had made a grievous error.
    "It would seem that you're about to experience the ramifications of my speed. I did not think that someone like you would have pushed me so far as to forget my self-imposed limitations. But it doesn't matter. I can find a way back to our time. Without you..." Guilty Spark said as he was almost instantly gone, proving his excessive speed once again as it seemed to zip away, leaving the battered hero on his own within the forzen ice palace, just as Deluge had come to meet his older self.
____________________________________________________________________________________________________________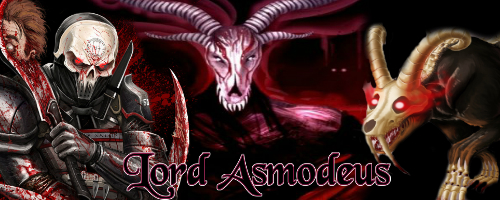 Asmodeus

Post Mate





Status

:


Warnings

:


Number of posts

: 145


Job

: The Progenitor of Robo-sapiens


Humor

: :red:


Registration date

: 2015-02-26



The fight had been a long one, though in the end things changed. The bad guy proved they were faster than he thought, and the next thing he knew he was the one being turned into a rag doll. Brilliant flashes of light followed, though fading consciousness was something that caught him within its grips and then cold reaching up to grab him. Alex took in a deep breath, feeling searing cold wear away at his lungs and all at once shuddering violently. This was not Chicago, not unless suddenly the entire city took a massive dip in temperature. Guilty Spark had said something, though he could not offer a retort before they were gone. All he was left with was an exhale that released itself in a pale, misty cloud. Alex coughed, realizing that his chest was paining him, followed by a couch as he tried to push himself up against an icy pillar.

His body felt spent, like a battery but in the worst possible way. That was also when he realized that he was standing in some odd…ice palace thing, with someone else. A rather familiar looking person, though they were a little dead the last time that he saw that person. "Oh…you?" He said with an arced brow, seemingly surprised by his sudden appearance.

"Yeah…me." He said with a smirk, suddenly conscious of the fact that his suit was in ruins for the most part, a section of the mask ripped away and revealing his face, a portion that was bruised and a split lips releasing a little blood. Okay, now that fight was just not doing himself any favors. The creation that was to leads him deep into the castle considered Bolt, though it did not stop him from being there. "So…where exactly am I?" He asked, looking around and holding what looked to be a damaged arm.

"I'll be honest, don't know either." He admitted, not as seemingly cold as he was. "Was supposed to meet whoever owned this….place but…I guess you can come along."

The Bolt

Mega Poster!





Status

:


Quote

: "Insert Quote from Character Here" or etc.



Warnings

:


Number of posts

: 1261


Age

: 24


Humor

: [19:51:49] Samify : Sean gave and I recieved many things


Registration date

: 2011-04-26



Quinn heads over to where the weapons are, her interest sparked by the weapon that was similar to what her future self was holding. She picks it up and checks it out, handling it lightly since she is unsure on how most of it was designed to work and didn't want to mess up while using it. It was then that the computer beeped, She heads over to it and taps on a few keys, bringing up the files that were still usable. The first video that she watches was about her older self, she was using the very weapon that she had picked up just a moment ago. Quinn smiles as she sees how excited she was, almost wishing that she wasn't just watching a video of what happened.

It was the second recording that caused her eyes to widen, seeing as how it was Cale. "Dad!" Touching the screen as she watched, she smiles, wondering where he was right then. Of course, it wasn't long before that smile was wiped off of her face when he mentioned that he was sick. "Dad..." It being a recording, Quinn could only watch in horror as the recording shows Peacekeepers walking through a hallway. As the videos flickers, working through the corrupted bit of data, the next thing she sees is her brothers broken bodies as Cale limps towards a door. "No!"

She just watches the rest of the video in silence, wanting to do something, anything, but is trapped in a moment where everything was already over. She turns and looks at the skeleton, staring at while she makes a copy of any of the usable files still on the machine. She fishes around the desks for a moment, finding the picture that the recording showed. She turns it over to read the back, then with the picture still in hand, heads towards the broken doors, knowing what she has to do, though how to do it might pose a bit of a problem.

Quinn

Post Adept





Status

:


Quote

: "Insert Quote from Character Here" or etc.



Warnings

:


Number of posts

: 340


Registration date

: 2015-02-27



Ryan and Bolt would soon find themselves before the icy throne room where there seemed to be a gala of sorts. Beautiful constructs of men and woman all walking around, the noise of icy crystals being played like band instruments filled the air with an oddly pleasing sound. was an older version of Ryan sitting on the throne. The color of Bolt and of Ryan alone set them apart from the others, and that caught the older Ryan's attention immediately. The second his eyes looked upon them with a slight look of disbelief and shock, the other constructs around him began to look, and they all began to gasp.

"How...? H-how is th-?" The older Ryan asked for a moment before shaking his head and looking around. He let out a sigh and placed his hands on the throne's arms, pushing himself upwards and stepping down a few of the steps, all eyes in the room were now on Bolt and the younger version of Ryan. It was a shock for everyone to be sure, thought would that truly count if everyone were made up of snow? The older king looked over the two, his hand coming up and brushing over his goatee a moment as he looked with his piercing blue eyes.

"I've got it...." The king said for a moment before lowering his finger and pointing to Ryan and Bolt with a slight smile. "You're the ghost of Christmas past." The room filled with a few light chuckles from the nearby constructed icy lifeforms.


**************************


Quinn's processing of the information was rather logical, from a very human stand point, and acquired the picture. When she had the framed photograph she turned it over, the side being removable was a plus, as she took the frame's back off to reveal Cale's handwriting. The message was rather simple, and seemed to have a rather strange twist to it.

These are the people I fight for.
Sheroids can take my mind and body.
But these are the ones who inherit my soul.
I might not have created some of them...
...But they were the ones who made me.
Quinn! Nostro Cookie! Ryan
~Cale




She had watched the video and had begun her mindless waltz towards the broken door. She would pass through and find herself within the room Cale had gone to. The area was destroyed, toppled and old decayed skeletons lay out in every direction. Battle had truly come this way, that much was for sure. But it was incredibly awkward when there was a blur of energy that arrived in the lab, across the room from Quinn.

The man wore a mask that made him look like some form of messed up machine, broken and somehow primitive. The being had a human optic that could be seen, a bright and beautiful blue eye while the hood of his grey trench coat covered the other. The being brought it's arm up and a small cylindrical device flew from the coat sleeve, a blade ejecting itself from the blade as the man's eyes narrowed. Quinn's compromised state of mind would likely cause her to act impulsively, and in horribly destructive fashion. The man would make use of his incredibly speed and move from the blast radius and appear behind Quinn, the knife at her throat.

"Who are you, and what are you doing here? The man asked, though he was close enough that she could hear the clear mechanical tune to his voice. This "man" wasn't truly a man at all, rather a robotic creation of some kind. The mask was more than show it would seem.

____________________________________________________________________________________________________________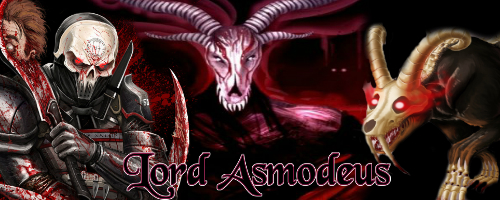 Asmodeus

Post Mate





Status

:


Warnings

:


Number of posts

: 145


Job

: The Progenitor of Robo-sapiens


Humor

: :red:


Registration date

: 2015-02-26



Alexander followed tentatively behind Ryan, looking around rather cautiously as if he was expecting something to come out of nowhere to attack them. Where they were lead to was a throne room, arrayed with pale snowy figures that all considered the fleshy figures curiously. Pleasant music filled Ryan's ears as he looked around, noting those that were playing their instruments. The king upon his icy throne looked at them with confusion, as if he had seen a ghost as the old saying went. Ryan held a hand back, palm directed toward Bolt as if silently telling him to stay back while he dealt with things. This figure of a king stood, approaching them and after a moment directed a finger and spoke.

"No, that isn't what we are." Bolt spoke up, though all Ryan could do was look at the male with an almost thoughtful expression. "Though I guess that would make us ghosts of Christmas past." The speedster added with a cheeky smirk.

"Who…are you?" He then spoke up, sounding somewhat dumbfounded by seeing someone looking suddenly so similar before. His voice was wracked with trepidation, confusion even and even with some fear. Being flung into the future was one thing, but he found himself trying to come to terms with the fact he was talking to a future version of himself. Alex had a feeling he might even be trying to deny that fact, something that he would do in this same situation.

"Hey um…we might want to get out of here soon. Don't…exactly like the cold."

The Bolt

Mega Poster!





Status

:


Quote

: "Insert Quote from Character Here" or etc.



Warnings

:


Number of posts

: 1261


Age

: 24


Humor

: [19:51:49] Samify : Sean gave and I recieved many things


Registration date

: 2011-04-26



Quinn was moving towards the exit, skipping over the piles of skeletons when the blur of motion attracted her attention. Without even waiting to see who it was, Quinn creates a grenade launcher and fires right at it. Quinn eye's widen surprise as the man disappears, a moment later a blade by her throat as he demands who she is. Already pissed off at having to watch her father die, Quinn over-clocks her speed, everything around her freezing. She steps out from in front of the man, glaring at him slightly before walking around behind him, a gun being created in her hand at the same time.

She snorts in contempt as she lines up her shot, squeezing the trigger the same time that she flips off her boost in speed. As the gunshot goes off, Quinn looks around confused, having been disarmed and then put into a chair near instantly. She turns to look at the man that was once against standing behind her, who was handing her  a newspaper. "...How did you do that?"

Ignoring her question, the man stares down at her. "Let's try this again. Who are you, and what are you doing here?" Quinn puffs up a little, getting angry again. "I am Quinn, why can I not be in Cale's lab?" She would have tried to attack him again, but being completely outmatched made her reign in her impulse for destruction.

Quinn

Post Adept





Status

:


Quote

: "Insert Quote from Character Here" or etc.



Warnings

:


Number of posts

: 340


Registration date

: 2015-02-27



---
Permissions in this forum:
You
cannot
reply to topics in this forum